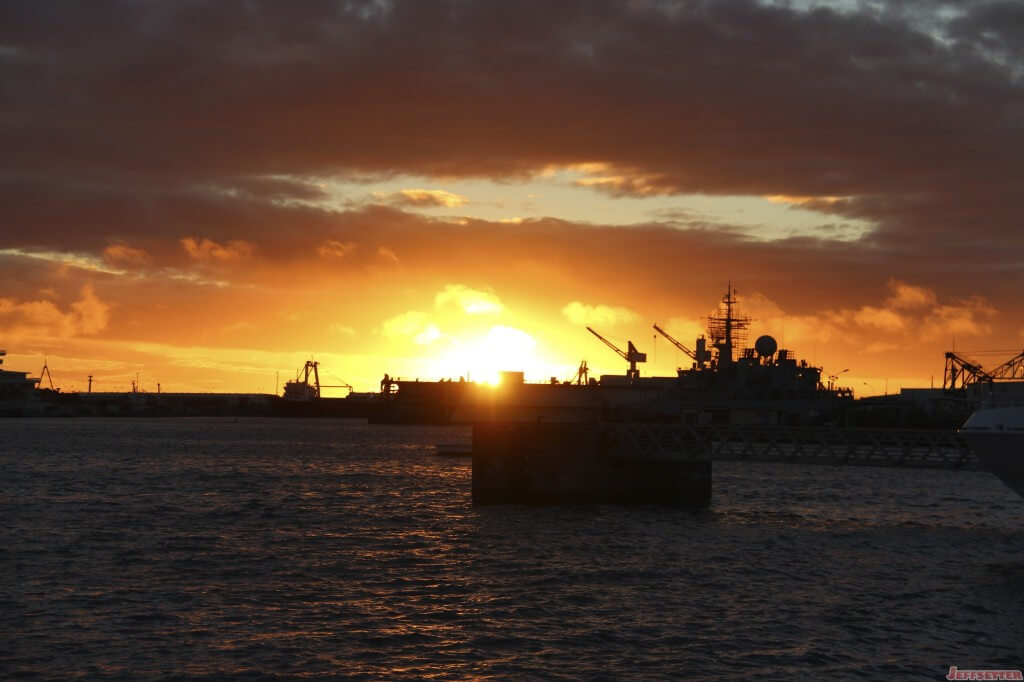 Because I am feeling a little guilty about my lack of progress on completing my Tahiti/Cook Islands trip reports, I decided that this week's photo Friday would demonstrate some of the beauty I saw while staying in French Polynesia. The sunsets in French Polynesia were amazing – probably the best that I have seen in my life and definitely the best that I have photographed.
Since I can't decide on just one picture, I am sharing three of my favorites. The picture above was actually taken right after I got off the ferry in Papeete. After a sever thunderstorm on the islands, our Ferry ride was a rough one with the boat rocking with each swell of the waves. It made for an uncomfortable ride, but created beautiful color contrast in the sky. While not technically on the island of Moorea, I think it's worthy of being featured!
The next picture was taken from the beachside restaurant at the Hilton Moorea. Since we were on land, I was able to get a palm tree in the shot for perspective. I love the color of orange that the sky created as the sun hit the clouds.
Last we have a sunset that was taken from our bungalow at the Hilton Moorea. After a storm rolled in through the island, the sun started to poke through the clouds and create some violent color contrast in the air. Orange, purple and even a hint of blue sky can be seen both in the air and reflecting on the water. This is the type of shot that would make even an iPhone photographer look like a professional. It was just that perfect.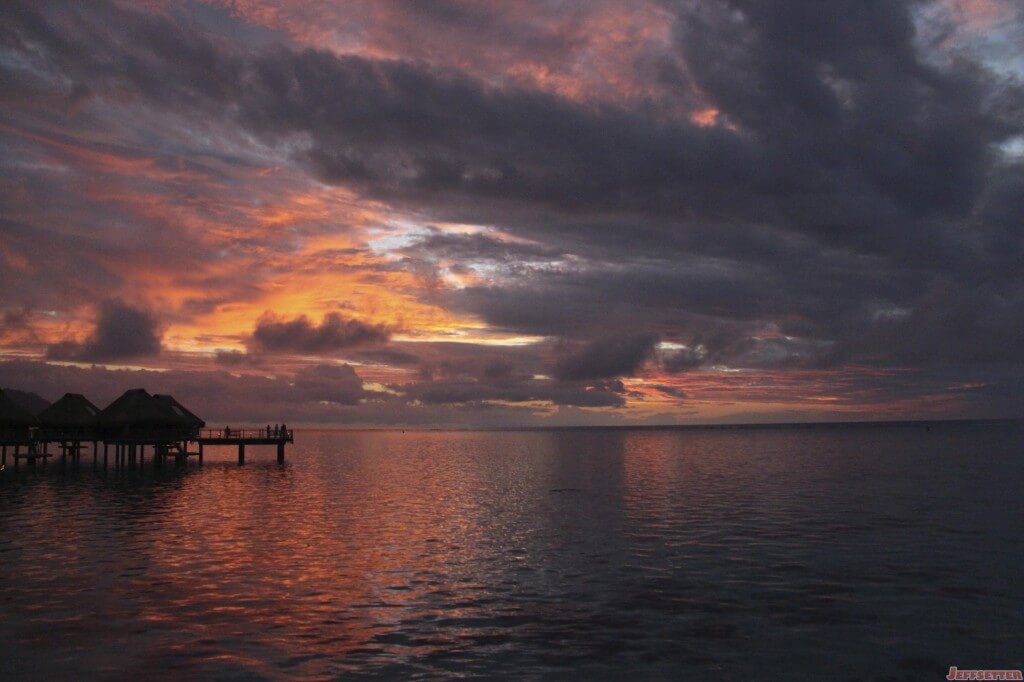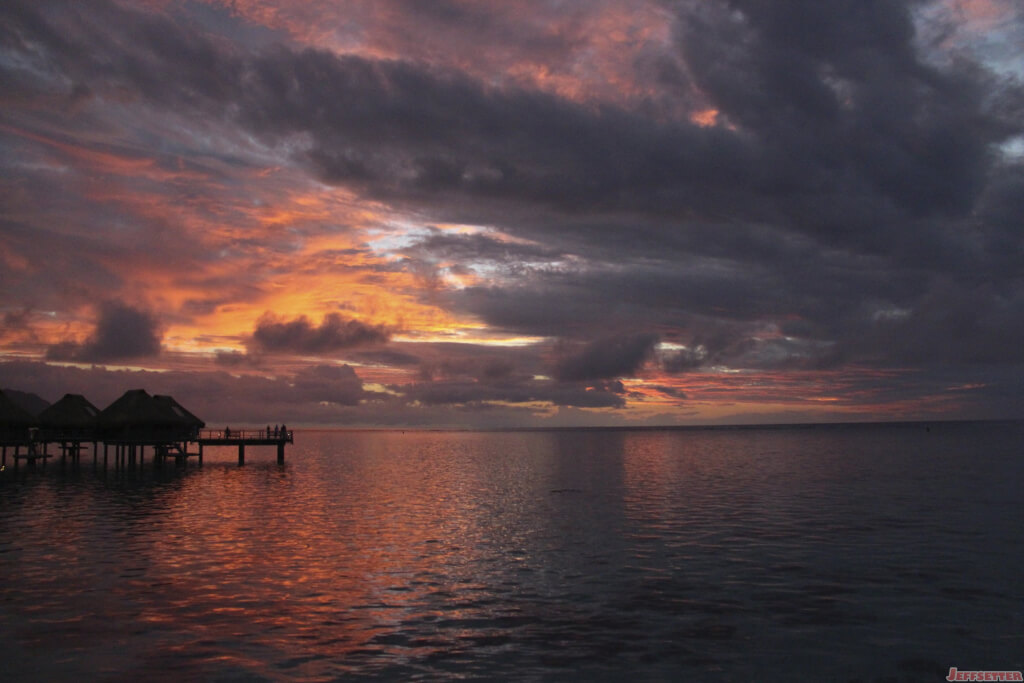 I hope you come back in the future to see my trip reports from the Cook Islands and French Polynesia – if you want to leave words of encouragement in the comments, then maybe I'll get to them sooner than later!