How much do you think about the quality of water on airplanes when you fly? Well, the 2019 airline water quality study will have you thinking about this if you weren't already.
Onboard an aircraft, water comes from two sources: built-in tanks and bottles. And, given the nature of aircraft tanks, their cleanliness is always an area of concern. So, the DietDetective.com and the Hunter College NYC Food Policy Center at the City University of New York conducted a study to find out exactly how clean (or dirty) aircraft water tanks are.
Methodology
To conduct the study, the entities used EPA data and other factors, including the presence of E. Coli and coliform in water samples, fleet size, and violations of the EPA's Aircraft Drinking Water Rule. And, based on their findings, 11 major airlines and 12 regional airlines was assigned a Water Health Score between 5 and 0. 5 being the highest possible score and 0 being the lowest. A score of 3 or more, though, means that an airline generally has safe and clean water.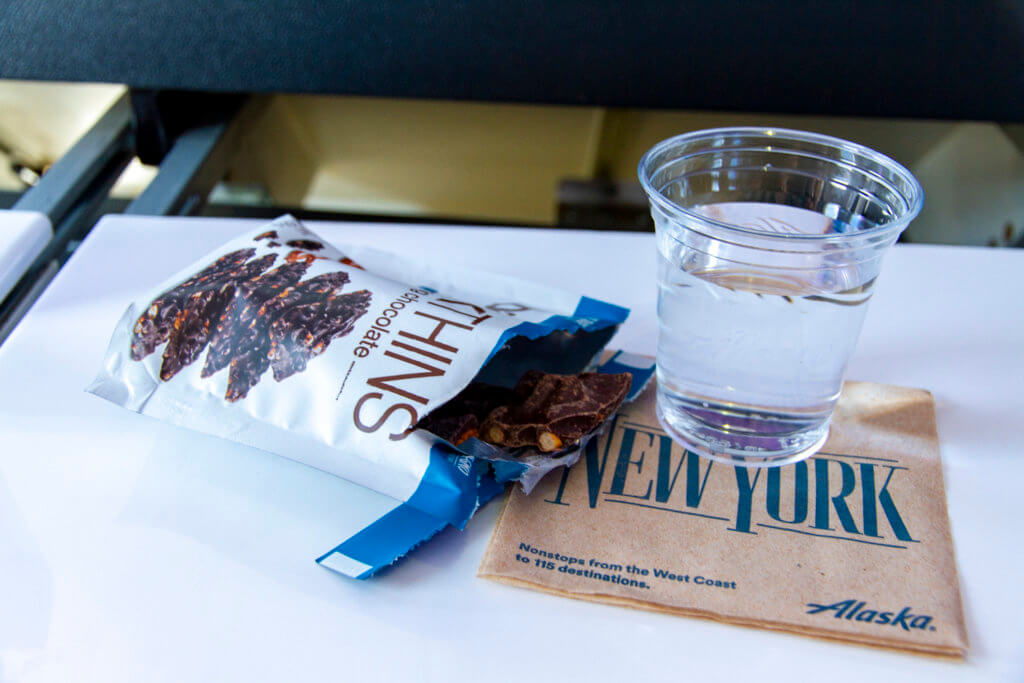 Scores
Without further adieu, here's how the major U.S. airlines performed:
Alaska: 3.3
Allegiant: 3.3
American: 1.5
Delta: 1.6
Frontier: 2.6
Hawaiian: 3.1
JetBlue: 1
Southwest: 2.4
Spirit: 1
United: 1.2
And, here's how U.S. regional airlines did:
Air Wisconsin (United Express): 0.67
Compass (Delta Connection + American Eagle): 1.22
Endeavor (Delta Connection): 0.78
Envoy (American Eagle): 2.11
ExpressJet (United Express): 0.56
GoJet (United Express + Delta Connection): 2.00
Mesa (United Express + American Eagle): 1.22
Piedmont (American Eagle): 4.33
PSA (American Eagle): 1.22
Republic (United Express, Delta Connection, American Eagle): 0.44
SkyWest (United Express, Delta Connection, American Eagle, Alaska): 1.11
Sun Country: 2.78
Results Analysis
The scores are quite shocking, if you ask me. Of the 11 major carriers studied, only three scored higher than 3.0. And, while Alaska being one of those doesn't surprise me, Allegiant sure as hell does. Likewise, on the regional side of things, I'm stunned that Piedmont got a 4.33. That's the highest score of ANY airline studied. And, it's a unit of American! American itself and its other regional subsidiaries could break 2.0.
Hell, most of the airlines in the study couldn't break 2.0. That means the water on most aircraft aren't safe. So, the moral of the story is to not drink water on a plane that didn't come out of a water bottle. That means no coffee or tea. Also, maybe don't wash your hands in the lavatory. Use hand sanitizer instead or in addition to washing your hands.
The 2019 Airline Water Quality Study, Final Thoughts
The score that surprises me the most in a negative way is Delta. At 1.6, they did much worse than airlines like Frontier and Allegiant. Yet, they're one of the best airlines in the U.S. Further, while mainline Alaska Air has generally safe water, maybe don't drink coffee or tea on a Horizon jet flight. And, again, how the hell did a single unit of American score over a 4.0?!
Oh, and while Hawaiian has a solid score, the study does note that they have a relatively high average number of violations per aircraft. What's more, 15 of the Airline's 25 violations since 2012 happened in the last 18 months. So, it seems Hawaiian's water quality is getting worse.
To see the complete list, including additional details, visit: DietDetective.com