Earlier this week, Hawaii was hit by an intense storm system. The unusually strong storm brought with it tropical-storm-force winds and torrential rains which caused widespread flooding, downed trees, and numerous other problems. Unfortunately, two Mokulele aircraft were damaged during the Kona Low too, upending the small carrier's schedule.
Mokulele Airlines is Hawaii's last remaining regularly regional airline. Now a subsidiary of Southern Airways Express, Mokulele currently operates a fleet of 10 208B Cessna Grand Caravans, serving all islands except for Kauai. But thanks to the intense storms earlier this week, Mokulele has temporarily lost 20% of its fleet. This, of course, is causing widespread disruptions throughout the airline's network.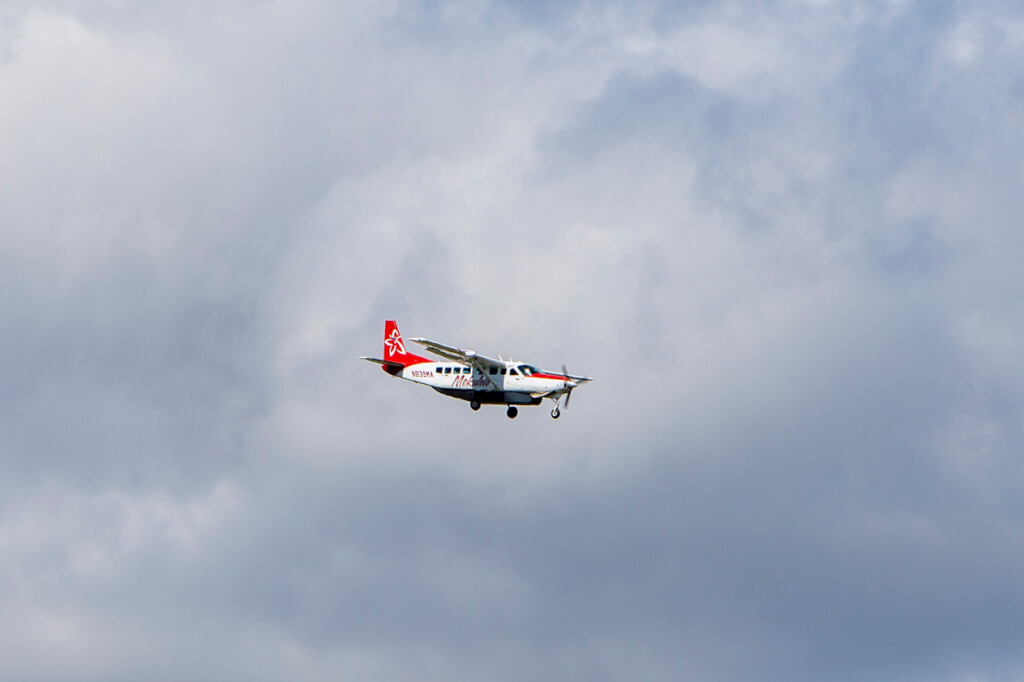 Two Mokulele Aircraft Damaged During Kona Low
The Kona Low made headlines around the world as it triggered a rare blizzard warning for the summits of Mauna Kea and Mauna Loa. However, the system also brought with it catastrophic winds and rains that pummeled much of the state from Sunday through Tuesday. Things got so bad on Maui that Kahului Airport lost power for hours, forcing aircraft to divert and stranding passengers on the tarmac. Even my home island of Oahu experienced widespread rains and power failures. Though, Oahu is also the only island that also experienced aircraft damage caused by the storm too.
Late Sunday night, winds from the Kona Low pushed a cargo container into two of Mokulele's Cessnas that were spending the night at the Daniel K. Inouye International Airport. One aircraft experienced relatively mild damage and should be back in service by the end of the week. The second aircraft, however, received much more extensive damage. Unfortunately, airline officials estimate that it'll take up to three months to repair this particular plane.
Making Do
The loss of two aircraft is, needless to say, a major blow to the small carrier. Operations at Mokulele were already reeling from weather-induced cancelations at the time of the incident. As a result, numerous flights were canceled, especially on Maui and the Big Island. Luckily, Mokulele put passengers on those islands on Hawaiian and Southwest flights. However, passengers on Lanai and Molokai have no other alternative, as Mokulele is the sole carrier on those islands. So to help keep these islands connected, Mokulele is focusing the majority of its flying on these two islands for now. What's more, officials say that they are in the process of bringing two aircraft from the mainland, which is expected to arrive by the end of the week. If all goes as planned, they should be back to normal ops later this week or early next week.
Until normal ops resume, Mokulele states that they are waiving all change fees this week.
Final Thoughts
This kind of disruption can't be easy for an airline the size of Mokulele. However, I give them credit for handling things well and for focusing on the markets that need them the most – Lanai and Molokai. But I find it interesting that they still charge change fees. In fact, they're the only airline in Hawaii that still does. I get this too, though, since they operate such tiny aircraft. Now, I wonder from where in Southern Airway's system they're getting these two replacement aircraft from so quickly? Are these yet more Cessna 208Bs? Or are they the Beech 1900s Southern promised earlier this year? We'll find out soon enough.