Have you heard? United MileagePlus miles no longer expire! For me, though, this means nothing. And that's not just because I don't fly United. It's because there are better places to park your Star Alliance miles.
No More Expiring Points!
Earlier this week, United Airlines became the second legacy airline to do away with mileage expirations. They're, of course, following Delta's lead on this move. But, who cares if they're copying Delta, this is a positive more, either way, you look at it. So long it doesn't cause award prices to spike, anyway.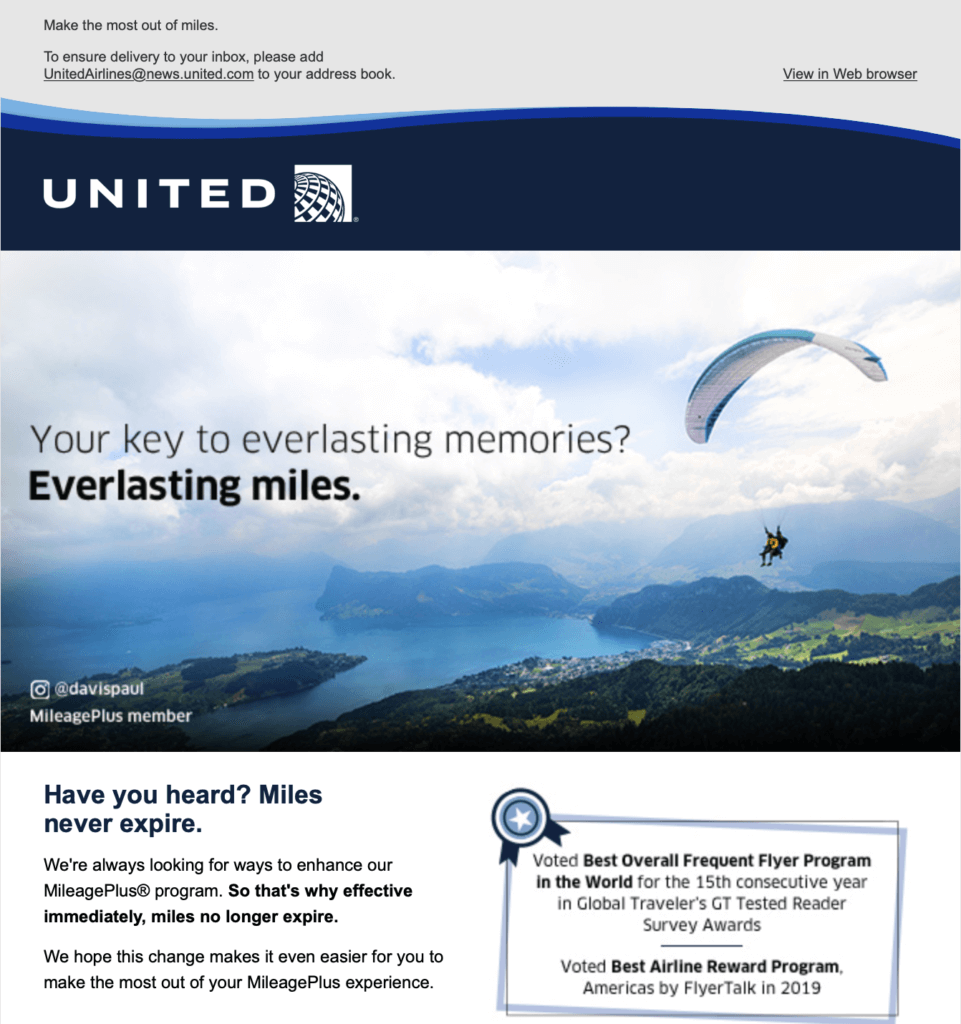 Why It Doesn't Matter
Honestly, though, if you do fly Star Alliance airlines, United MileagePlus may not be the best place to put your miles anyway. Why? Because their award pricing isn't all that great. As I covered in my Hawaii Credit Card Award Travel Guide 2019, United charges 45,000 miles for a roundtrip ticket between Hawaii and North America. That's more expensive than both Delta and Hawaiian. Likewise, United charges 70,000 miles for an economy Oceania award ticket, and 55,000 for a North Asia one. That's not bad, but other Star Alliance members offer better deals.
Turkish Airlines
If you're looking to redeem your Star Alliance earnings domestically, then crediting your flights to Turkish Airlines might be a good idea for you. After all, you can fly between Hawaii and North America for just 15,000 miles in economy and 25,000 in business! Plus, Citi ThankYou points transfer 1:1 to Miles and Smiles.

The downfalls of this method are that booking the award is kind of a pain. Plus, you could potentially earn less miles this way too. That's because, even though you earn miles based on miles flown, economy earnings on United range from 50% to 100%. That equates to around 2,500 for a flight between LAX and HNL. If the fare is $600 on United and you credited to MileagePlus, you'd earn 3,000 miles. But, again, Turkish has much lower redemption thresholds. It's also worth noting, though, that Miles and Smiles miles expire three years after they're earned, regardless of activity.
ANA
ANA's Mileage Club program has some sweet spots too. For example, Hawaii – Japan award tickets are 35,000 to 43,000 miles in economy, 60,000 to 68,000 miles in business, and 120,000 to 129,000 miles in first. You could also do Hawaii – Oceania for 50,000 to 65,000 miles in economy or 100,000 to 115,000 miles in first.
That said, you earn even fewer ANA miles flying United than you do with Miles and Smiles. Depending on fare class, you earn between 30% and 100% of miles flown with United. However, ANA Mileage Clubs is also an Amex Membership Rewards transfer partner, so it's not like its hard to supplement your earnings. Like Miles and Smiles, Mileage Club miles do expire three years after they're earned.
Singapore KrisFlyer
Finally, we have Singapore's KrisFlyer. With Singapore, you can redeem miles for cheap domestic travel on Alaska Airlines. For example, it costs only 23,000 to 25,000 miles for travel in economy between Hawaii and North America. Want to fly first? That'll set you back between 80,000 and 94,000 miles.
Unfortunately, KrisFlyer has the worst earning rates on United flights. You'll earn as little as 25% of miles flown on United flights. Plus, miles expire three years after earning. That said, KrisFlyer is a transfer partner with virtually all major credit card points programs. So, obtaining KrisFlyer miles isn't difficult.
United MileagePlus Miles No Longer Expire, Final Thoughts
The above is all well and good, but, you know what? Even none of that really matters. After all, if you're not engaged enough to keep your miles from expiring in the first place, you're not earning enough miles to do anything with them period. So, at the end of the day, this all means absolutely nothing. But, again, it's a nice gesture. And, I hope American follows suit because I have 100,000 miles that I don't know what to do with.
So, the moral of the story is, unless you're a frequent flier, never mind. Earn lots of credit card points, transfer them to the program that best fits your needs, and enjoy!