United CEO Oscar Munoz was in Hawaii the other week to meet with airline employees and government officials.  And, during his visit, Munoz committed United to invest $200 million in Hawaii airports.
Can you guess which airline operates the most flights in and out of Hawaii?  No, it's not Hawaiian, though they are the state largest locally-based airline.  The airline operating the most flights to and from Hawaii is actually United.  In fact, according to the Hawaii Tourism Authority, United is on-track to operate 11,985 flights to and from the islands this year with a total of 2.63 million seats!  So ensuring things run smoothly on the ground is in the Airline's best interest.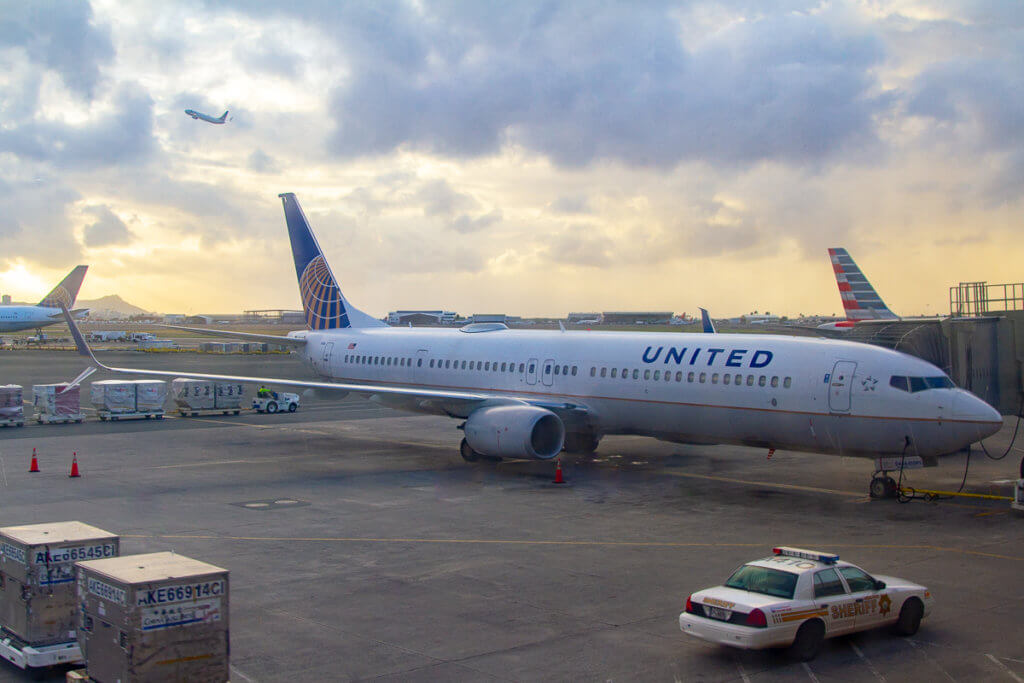 Investing $200 Million in Hawaii Airports
To that end, the Honolulu Star-Advertiser reports that United will be investing big in Hawaii.  More specifically, the Airline will be investing $200 million to upgrade Hawaii's airports through 2027.  But what exactly does this mean?  In his interview with the paper, Munoz states that the airline will work to modernize the "tools and resources that its Hawaii employees use at state airports to make the experience better for their customers."
So, to me, that sounds like a lot of back-end work, not things that passengers will see.  However, later on in the article, Munoz throws his support behind an independent airport authority, as well as the construction of a new Diamond Head Concourse at HNL.  I wouldn't read too much into that, but perhaps the airline is looking to have its own, dedicated terminal space?  However, Star Alliance partner All Nippon Airways is building its A380 lounge/terminal in HNL's Ewa concourse, so it would make more sense to co-locate there if possible.  But, building out its own space in the Diamond Head end of the airport wouldn't be anything new for United either.  After all, today the United Club is in the existing Diamond Head Concourse.
Beyond the investments in Hawaii, though, Munoz also spoke about scheduling.  He says schedules at United's major hubs will be adjusted to make connecting to Hawaii easier.  These schedule changes will take place at Los Angeles, San Francisco, Chicago, New York and Washington.  Changes were already made back in February for flights operating out of Denver.
United to Invest $200 Million in Hawaii Airports, Final Thoughts
As you all know, I personally have not flown United, ever.  My grandparents used to be MileagePlus members back when Aloha Airlines used to be their partner.  But since Aloha went away, they've switched to Hawaiian.  And I see no reason to begin flying them now, though I won't rule United out completely.  Nevertheless, even if they make improvements to the airport experience in Hawaii, United still has the most draconian Basic Economy fare of legacy carriers.  Plus, their service standards aren't exactly the best either.  No, I'd much rather fly American than United, even though I try to minimize how much I fly them too.  United, like American, needs to focus on improving in other ways; how to differentiate themselves from competitors and each other.  But the Kirbyization® and Parkerization® of both Airlines will likely hamper that sort of progress.