Note: Like any points earning technique, rules may change in the future to prevent this type of technique from working, but as of January of 2013 this method still works.
While I am surely not the first person to post about the use of Vanilla Reload cards + American Express Blue Bird to earn points on expenses that usually don't earn points (your US Bank Mortgage being a prime example), I find many of these examples to be high on hyperbole and light on the details. This post is meant to share a very specific example of how this actually works, all the way down to seeing a payment go through on my mortgage with US Bank.
We all know that there are millions of places where we can earn points for the money we spend, but traditionally one of the areas that was untouchable was paying for big ticket items like your mortgage, student loans, and most car payments. Since most of these businesses run on tight margins and get their money from interest + fund reinvestment, they simply cannot afford to add a ~3% credit card processing charge on top of their interest payments, so credit card is usually not an option.
For me, this was a bummer, because my US Bank Mortgage is the single biggest fixed expense I have to pay each year, so I have been missing out on a large opportunity to earn miles as long as I've been a homeowner.
In the fall of 2012 we saw promise in many techniques that allowed me to pay down my mortgage at 5x points, but slowly these methods went away due to providers cracking down on many forms of prepaid, debit and reload cards. While the easiest way to earn 5x points was to purchase a $500 Vanilla reload card using a Chase Ink Bold card at 5x points and then load a permanent American Express prepaid card with those funds. Last, you would use that prepaid card to make purchases or withdraw cash. I believe there was an option for ACH as well (I'm fuzzy on details because I never used this method personally).
Then American Express released Bluebird, a prepaid card that had a higher limit than the standard prepaid Amex, a personalized card and the ability to send your funds via ACH to any payee. I was particularly excited for this technique, because I wanted to use it to pay down my US Bank Mortgage.
Once again, by the time I made up my mind to give this a try, Office Depot had already pulled the Vanilla Reloads from their shelves, which I wrote about here. No more 5x points for doing next to nothing, at least without adding more hassle to the process. At the same time, this struggle helped me find a way to pay down my mortgage and earn points by adding a single step in the middle.
How to Pay Your US Bank Mortgage for 5x Points
This post assumes that you either have a Chase Ink Bold card or can gain access to one in the future. The reason why this is important is that you can currently receive 5x points on all of your purchases at office supply stores using this card.
Step 1: Buy and Preload Visa Debit Cards at Office Depot
Take your Ink Bold or Ink Plus card with you to the Office Depot. Why Office Depot? Because they carry cards that allow for up to a $500 balance, which is vital for maximizing your expense to points ratio.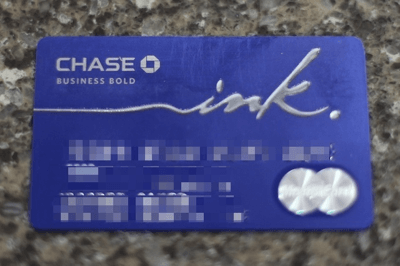 Buy a prepaid card and put a $500 balance on it. I prefer the One Vanilla Visa Debit Card because while there may be many cards like this one, I have had great luck with the One Vanilla Visa Debit Cards being accepted at most stores. Note, there is a $4.95 fee to activate this card.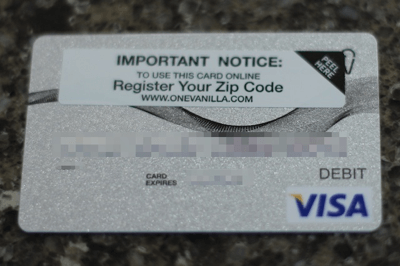 Since these cards are so widely used and purchased, I have not had a problem purchasing them in bulk from office supply stores. They are also nice because if the next steps don't work, you can still use these cards to make everyday purchases.
Step 2: Go to a CVS Store and purchase a Vanilla Reload card using your prepaid card
While Vanilla reload cards were once in abundance at many stores, it seems that most stores have either discontinued their use or make you purchase them using cash now. Since using cash defeats the purpose, you need to find a store that allows you to purchase using a credit or debit card. You can currently do this at many CVS stores. I found the reload card near the cash register at checkout as opposed to the gift card rack in the middle of the store.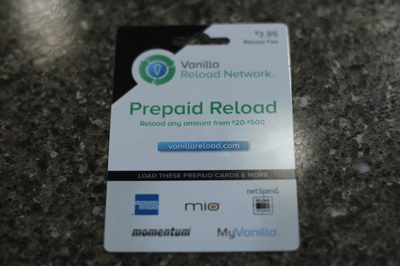 Step 3: Load these funds onto your American Express Bluebird card
You actually load the funds to your card using the vanillareload.com site. You do NOT load them on the Bluebird site.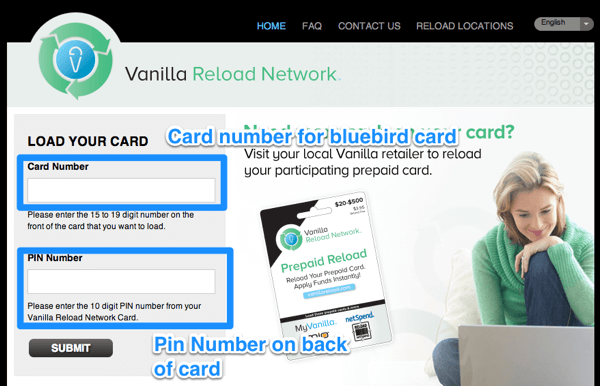 Make sure to have your bluebird card handy for this step.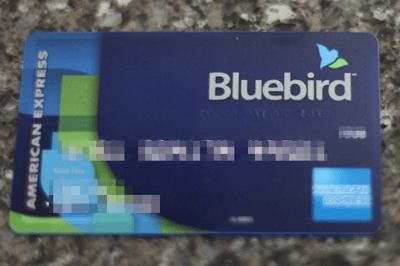 You should receive an immediate confirmation that looks like this:
Step 4: Go to Bluebird.com and add US Bank as a payee
Note, this works for every major bank. I just happen to have US Bank and struggled with this step for the reasons below.
The hardest part of this process for me was to actually find US Bank Mortgage as a person I could pay in Bluebird. It's tricky, because there is very little documentation on how to get this done.
What you need to do is add US Bank as a payee here: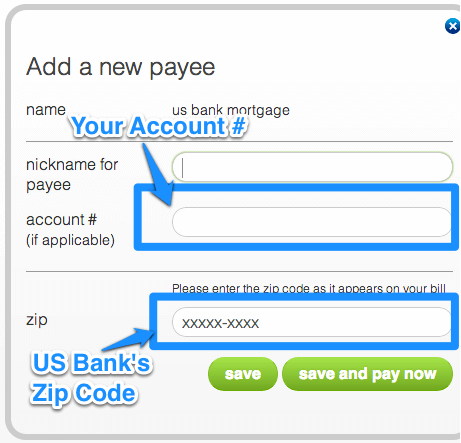 The hard part is that you need to enter YOUR account number and US Bank's zip code from your billing statement. If you do not get this perfect, it will give you an error, so make sure you have your statement handy.
This is not clear at all and not documented, but this is how it works. It's especially frustrating because it says the account number is optional. It's definitely not optional!
Now pay your money to them (I chose $500 for my test transaction):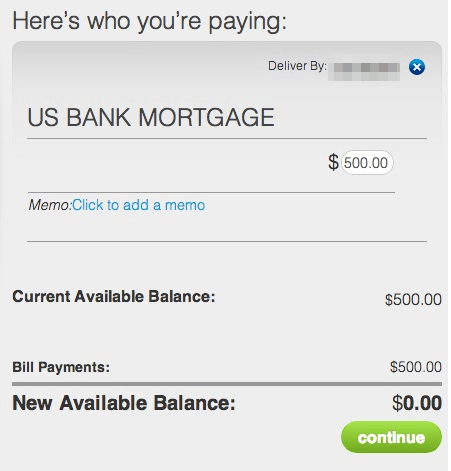 And you will receive a confirmation on screen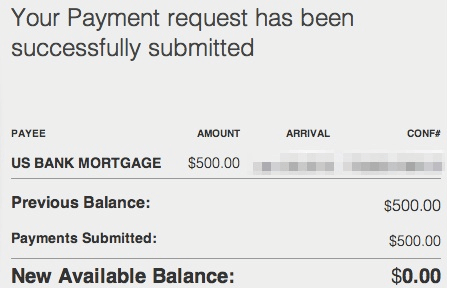 As well as a confirmation email

And last, log into your US Bank Mortgage account online and you will see that the payment has cleared, usually within a few days!

Paying Your Mortgage for 5x Points is Pretty Easy!
Once I got over the learning curve of the process and worked out some of the kinks in the various systems (mostly in Bluebird's lack of documentation), it becomes pretty easy to pay your mortgage for 5x points. You can do this every month or several times a month if you want to.
I made this post because I have not yet seen a step by step guide on how to get this process to work for a US Bank Mortgage. I am sure it will work great for other banks as well and would love to see comments from people where this technique worked.
This is a tremendous points opportunity. You pay only $8.90 to earn 2,500 Ultimate Rewards. If you value these points at a modest 2 cents per point, you are getting a great deal by earning basically 280 points per dollar spent in this process (taking out the $500 that you were already going to spend).
I'm not sure how long this will last, but for now it is a great way to earn points on something you already need to pay for each month. You can also apply this type of payment to car and student loans in most cases.
What are your experiences? I would love to hear in the comments!