When Papa Jeffsetter and I booked our trip to South Africa and decided to stay in Cape Town, we knew that it would be important to visit Robben Island, where Nelson Mandela was imprisoned for 18 years as a political prisoner.
While I had read some reports online about the trip being anything from boring to taking "too long" to complete, we wanted to form our own opinion of the tour and see a piece of history at the same time.
We booked our tickets online for the 10:30 ferry ride on a boat called the Nauticat and headed on our way to the island, not knowing exactly what to expect.
The first thing we learned is that while many boats only take 25 minutes to reach the island, the Nauticat takes a full hour. While the sights were beautiful as we left Cape Town, it did get a little boring toward the half way point. If you visit Robben Island, do yourself a favor and take a different boat.
As we left the harbor and made our way to the island, I couldn't help but notice the beautiful sights on the water. I had my nice DSLR camera to take photos as well as my GoPro attached to the boat to take some video. In this post I'll share some of the photos.
There was a flock of birds flying in front of us as we made our way out to sea. We were facing the sun, so it looks a lot darker in the picture than it actually was in real life.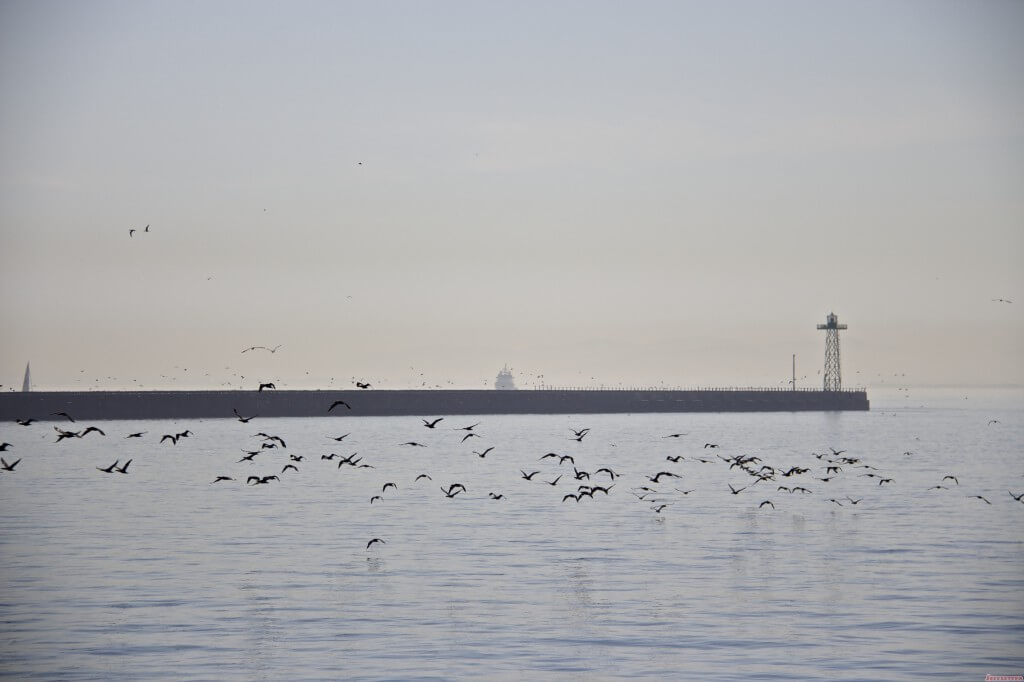 As we left harbor I turned around and started taking pictures of Cape Town by boat. I thought that they turned out pretty well!
Then as we made our way toward Robben Island, I took some photos of large sea ships that I thought looked majestic in the distance.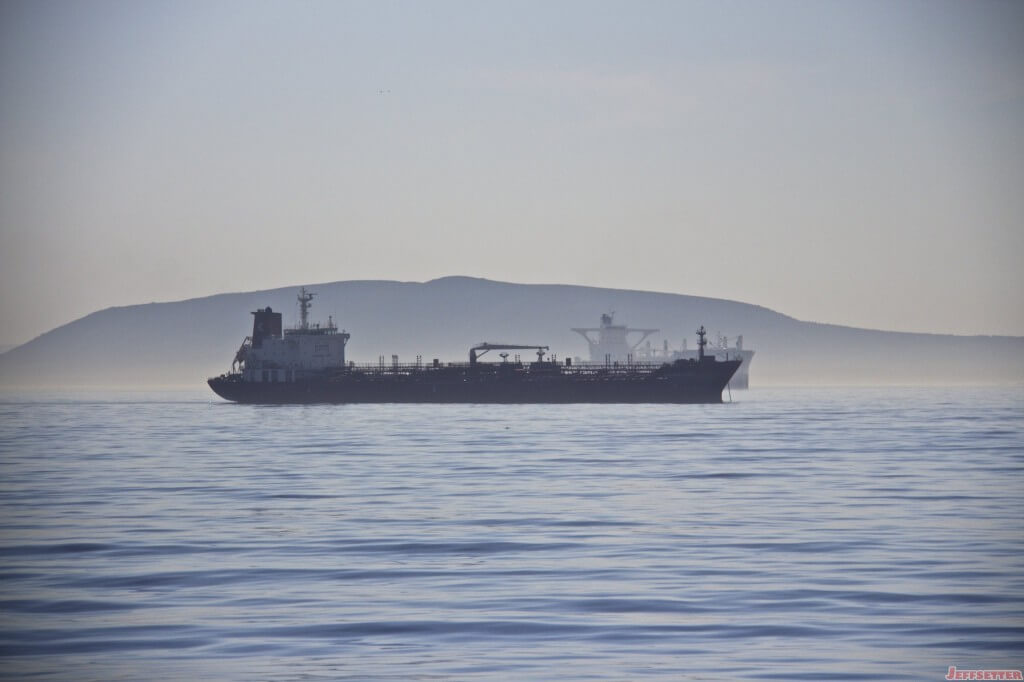 After 60 minutes we were nearing our destination of Robben Island. Even as we were getting docked up I couldn't help but take pictures of the birds who made the harbor their home.
Robben Island Bus Tour
As soon as we got off the boat we were loaded into busses with the other passengers. I had read online that it is a smart idea to skip the bus tour and just walk the island to the maximum security prison. But that didn't really seem like an option for us as we were herded onto the bus, so we got onto the bus for an island tour.
I did not enjoy the bus portion of the island tour. It was very hot in the bus, there was no air conditioning, and it didn't go fast enough to generate a breeze. It was also very small for two people to sit side by side. Not only that, but the microphone of our guide was not working, so they had to stop the car and shut off the engine at each landmark so we could hear what they were saying.
There's no way I would ever get on the bus again (and yes, I realize that I shouldn't complain about discomfort when I'm visiting a place where people were imprisoned for years. I'm just trying to give an honest review of the island in case you want to visit some day).
One of the places we stopped was a pile of stones that ex-prisoners stacked when they came back to visit the island after the end of apartheid.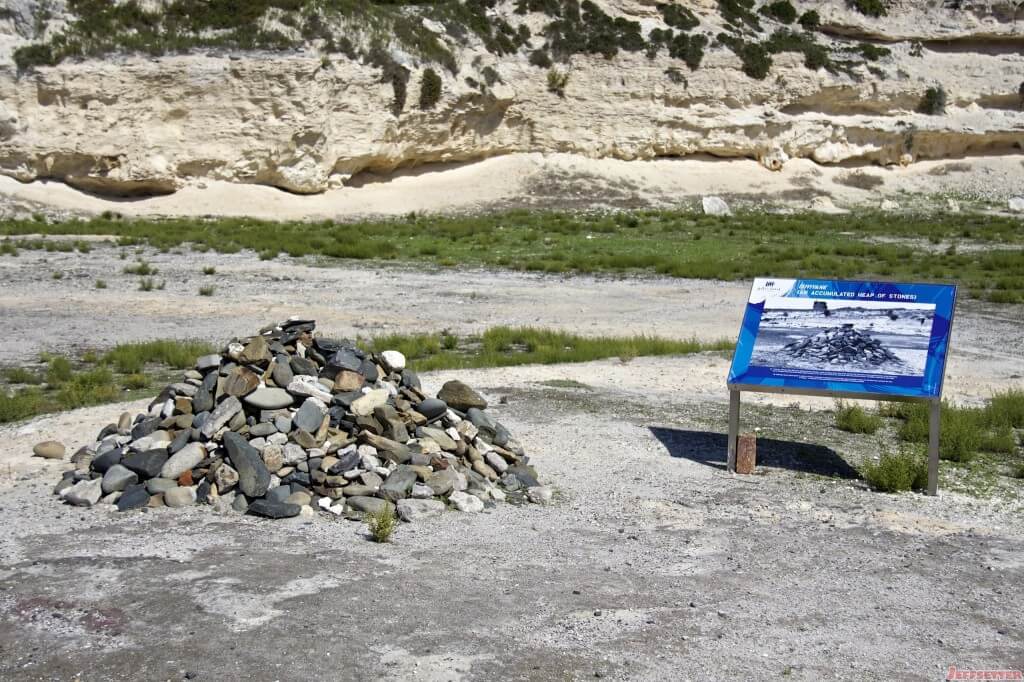 The last stop before the prison was a store where you could buy water and snacks. While I was hungry by this time, I was more interested in taking photos of the beautiful rocks and ocean surroundings at this stop. Some of my favorite pictures from South Africa happened at this little stop.
Maximum Security Prison at Robben Island
Soon it was time to end the bus tour and visit the Maximum security prison building where Nelson Mandela spent his time on the island. We were guided around the prison by a former political prisoner who now gave tours of the prison cells.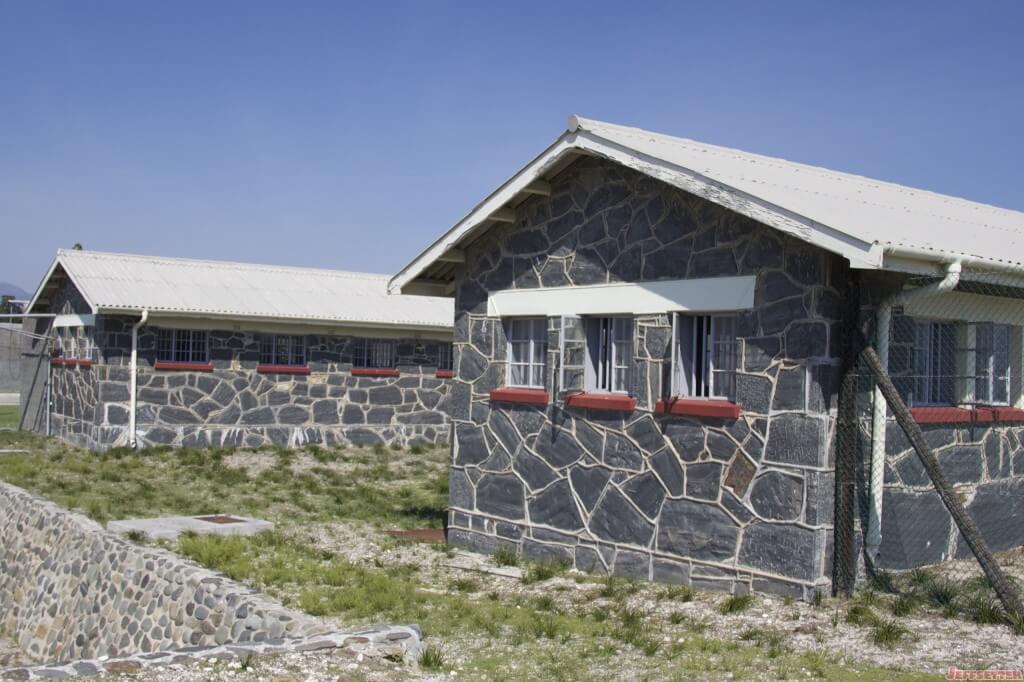 We walked through the prison and noticed just how terrible the conditions were for prisoners. I couldn't imagine spending one night here, let alone 18 years. Nelson Mandela's triumph is definitely an inspiring story.
Near the end of the tour we got to see Mandela's actual cell. I believe it was Cell Block A, 4th floor on the right. After waiting in line for my turn, I put the camera through the bars and snapped a photo. Unbelievable.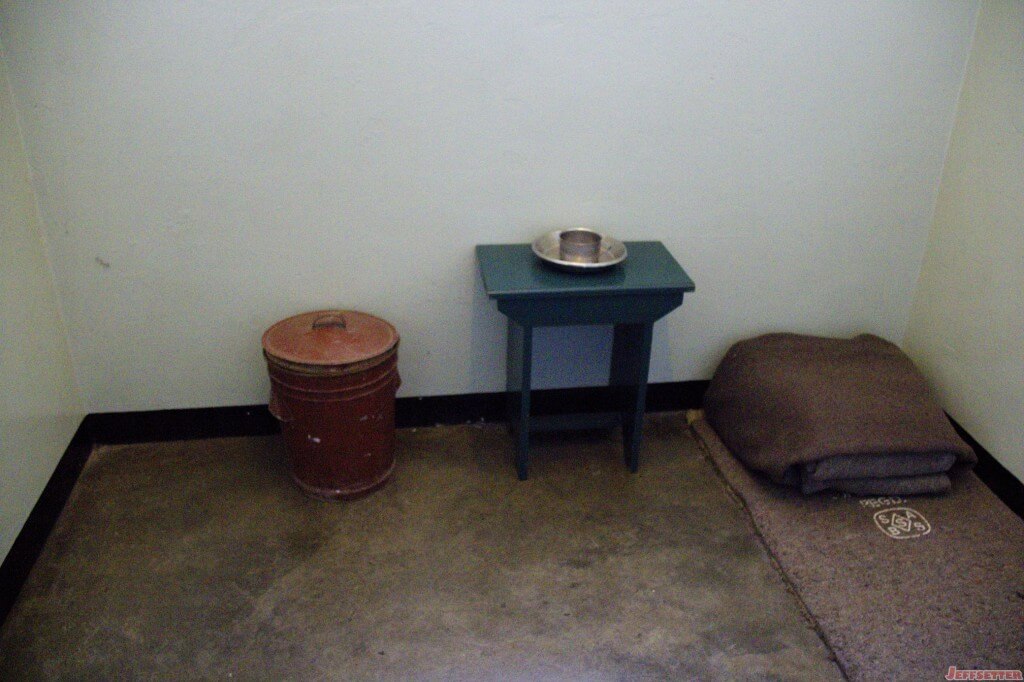 Overall, I am glad that I did the Robben Island tour. However, I have learned a few lessons that would take our 4.5 hour trip and reduce it to something more reasonable:
Take the fast boat
Avoid the bus tour
Go early in the morning and not over lunch time
If you do this, you can probably reduce your time down to 2 hours. Either way, I recommend visiting Robben Island if you ever make it to Cape Town.