Shave ice is the quintessential local snack.  It's cold and refreshing, perfect on a hot Hawaiian day.  I've covered my favorite shave ice spot before, but Waikiki has a growing number of shave ice stands.  So for those of you that choose to stay in Waikiki, I've decided to prepare a Waikiki shave ice guide.
As you may know from my previous posts, I'm a fan of the new wave of shave ice.  I prefer the all natural varieties made from real fruit to the artificial syrups.  Therefore I tend to avoid spots with artificial syrups, even the immensely popular ones.  As a result, there really isn't much to cover.  Especially since I tried to cover only locations in Waikiki and ones that are just outside of it.
The first spot is the only one truly in Waikiki.  Located in the back of the Courtyard by Marriott Waikiki Beach, Lemona Shave Ice is a unique shave ice shop.  There are no sizes to choose and the limited menu varies with the seasons.  Why?  Quality.  Lemona uses only local fruits, tea & azuki beans from Japan, and homemade condensed milk.  The proprietors are super friendly and helpful, but the shop is small.  You may think the prices are high, but the portions are large too.  So the value is good.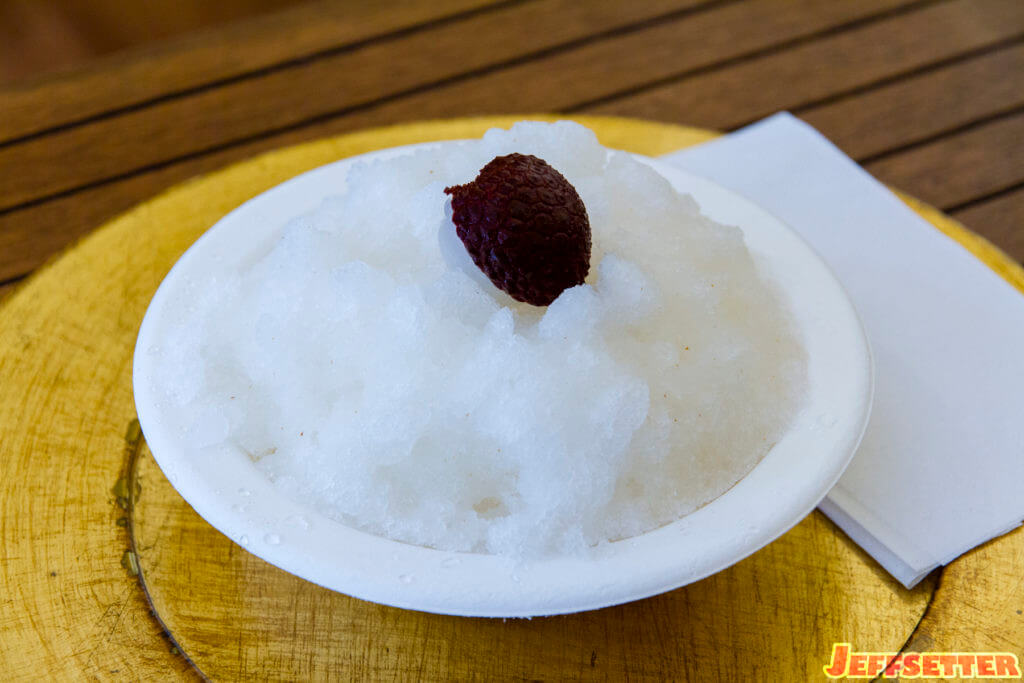 The last time the wife and I visited Lemona, we ordered their summer specials.  The top photo is Lemona's mango shave ice, while the bottom is lychee.  The mango shave ice was full of flavor and was very thick, not like your standard shave ice.  The heaping of fresh mango on top was a nice touch as well.  Lychee is a notoriously difficult flavor to get right regardless if its artificial or all natural.  Lemona's lychee shave ice get's this flavor right.  Its flavor is still light, but is true to its fruit.  The whole lychee topping the shave ice was also nice.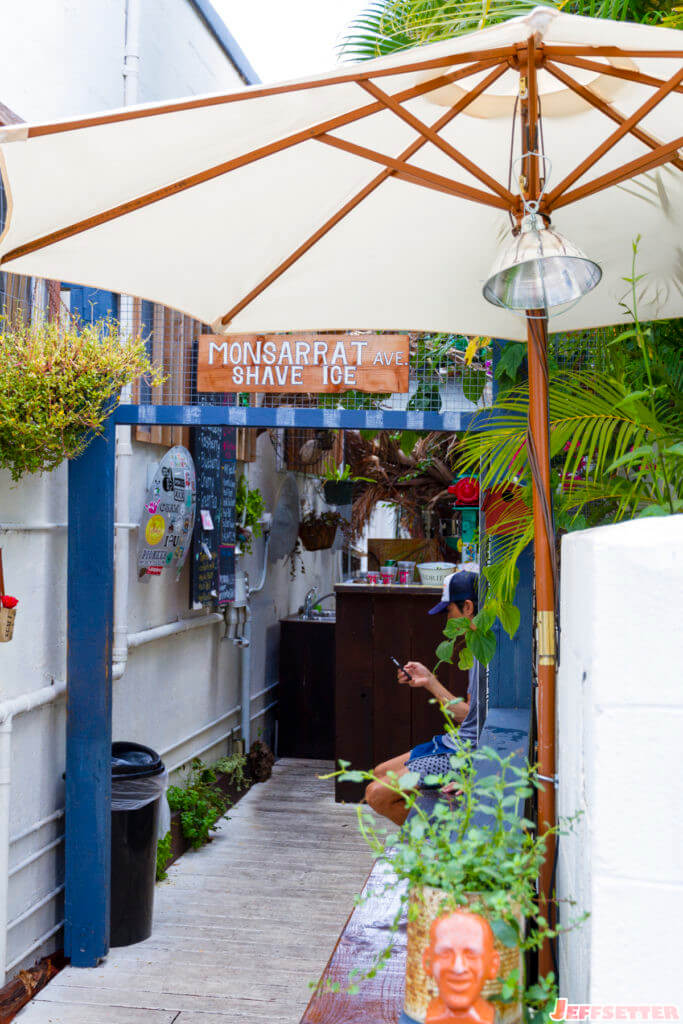 The second spot on the Waikiki shave ice guide is actually a little outside of Waikiki.  Buried in a back alley next to the Pioneer Saloon at the foot of Diamond Head, Monsarrat Ave. Shave Ice is another all natural shop.  Walk or drive by too quickly and you'll probably miss it.  Parking, of course, is street only and difficult to find.  Monsarrat Ave. Shave Ice is also a single-man, cash only operation.  Waits can be a little long.  Hours of operation and menus also vary, so be sure to check their Instagram @monsarratshaveice for the latest info.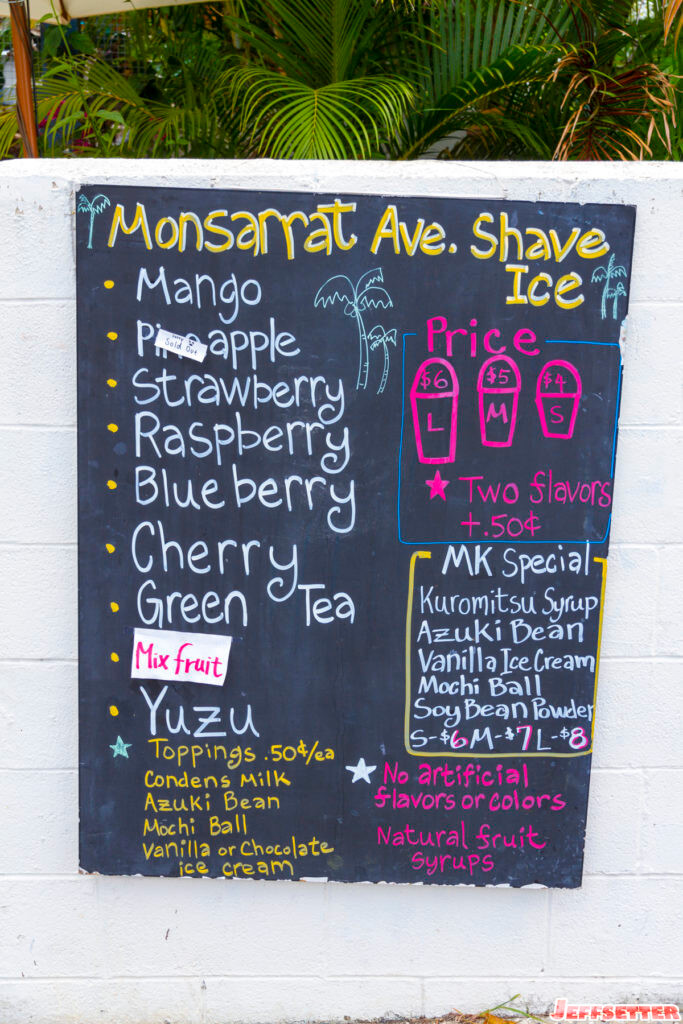 The picture of the menu was taken a couple of years ago, so the pricing may be outdated.  Monsarrat's menu, however, is fairly extensive for such a small shop.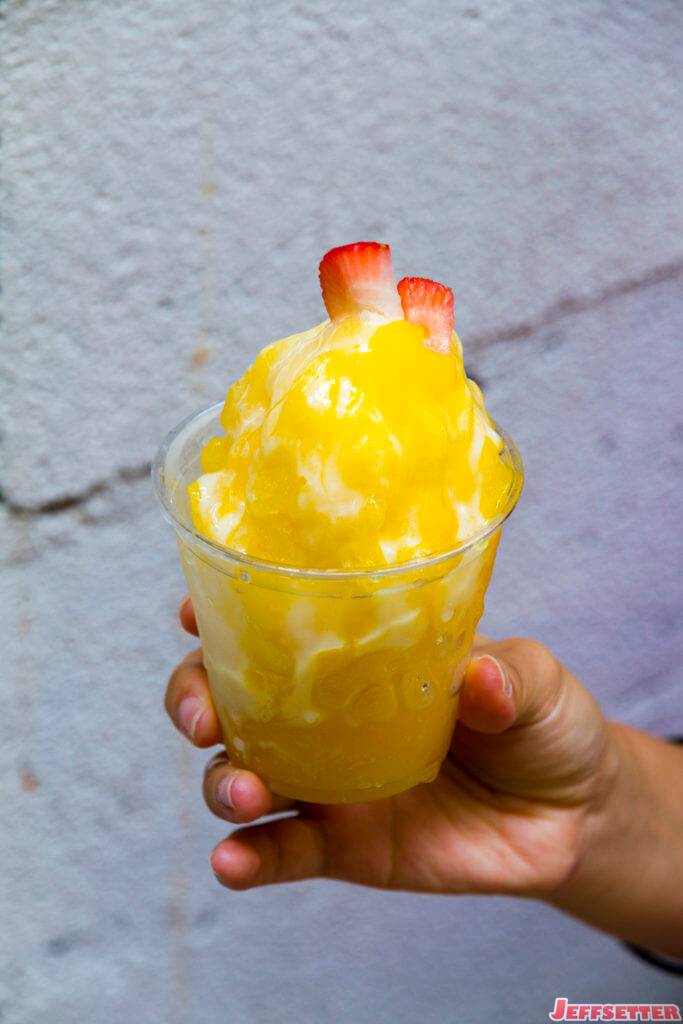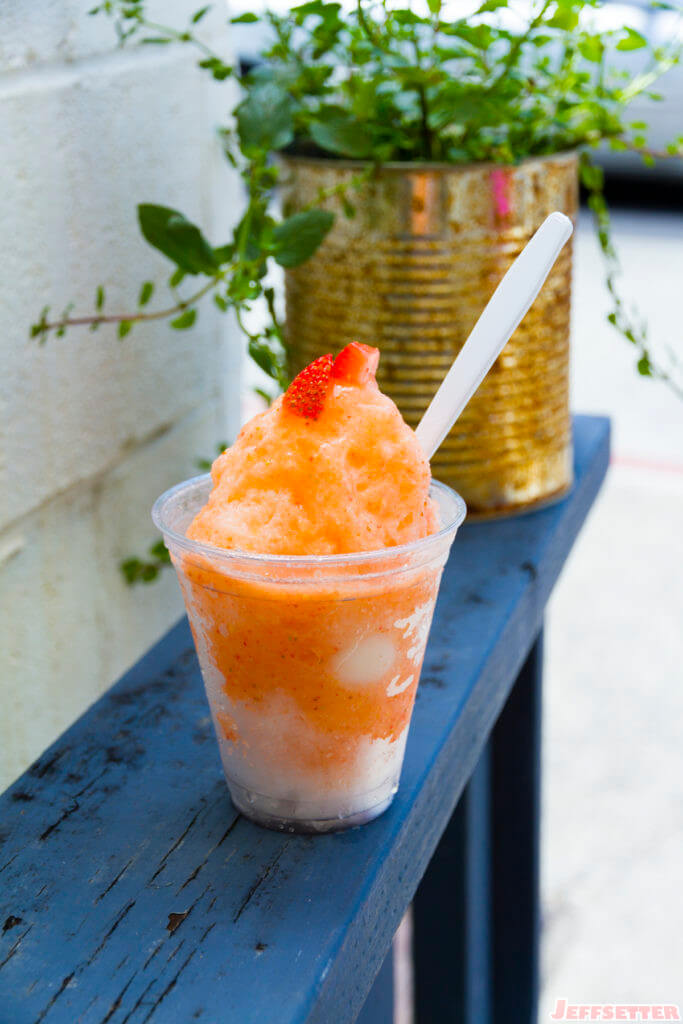 Pictured above are the mango and strawberry flavors.  As you can see, the syrups they use a quite a bit thicker than most other shave ice shops.  Not as thick as Lemona, but still thicker than the rest.  Flavor-wise, Monsarrat's shave ice tends to be lighter in flavor than others too.  It is good, but I prefer bolder flavors.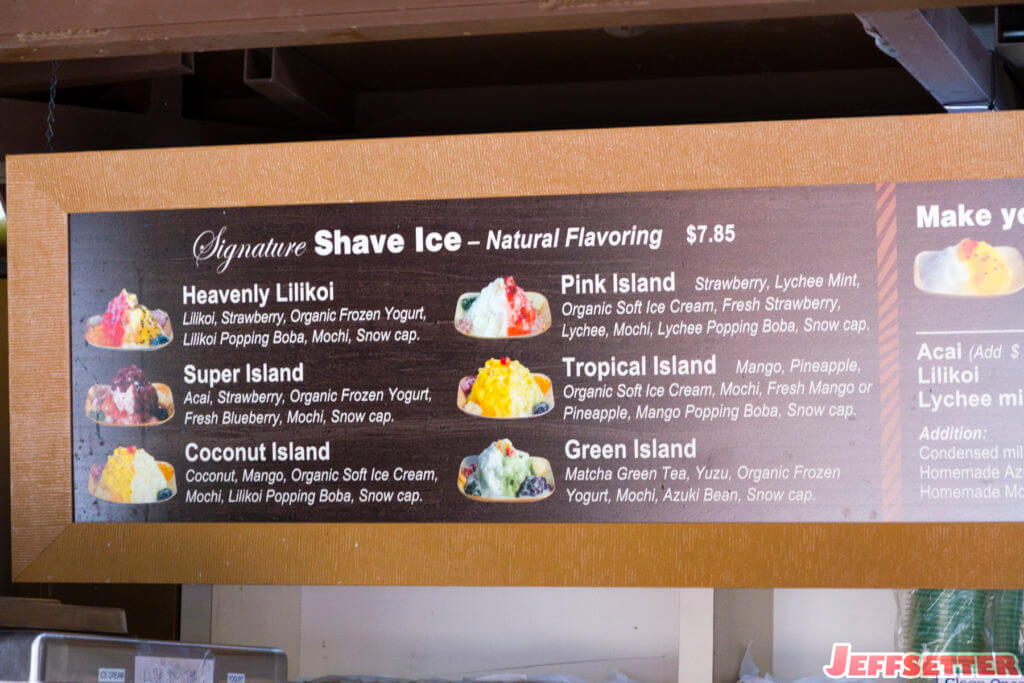 The next shave ice spot, Island Vintage Shave Ice, has a much more convenient location.  A division of the Island Vintage Coffee Co., the shave ice stand is a kiosk at the Royal Hawaiian Shopping Center.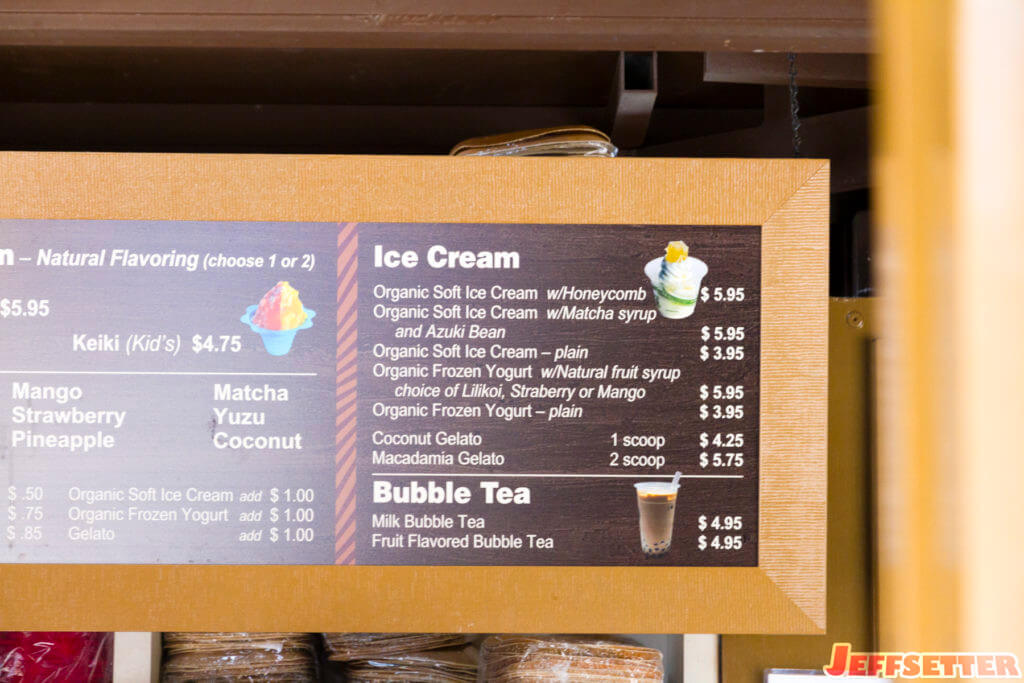 Island Vintage has the most diverse menu of all the Waikiki shave ice stands, including ice creams and bubble tea.  And while Island Vintage has an interesting menu of combinations, I usually order the same thing.  My favorite combo here is simply the lilikoi (passion fruit) and yuzu (Japanese citrus).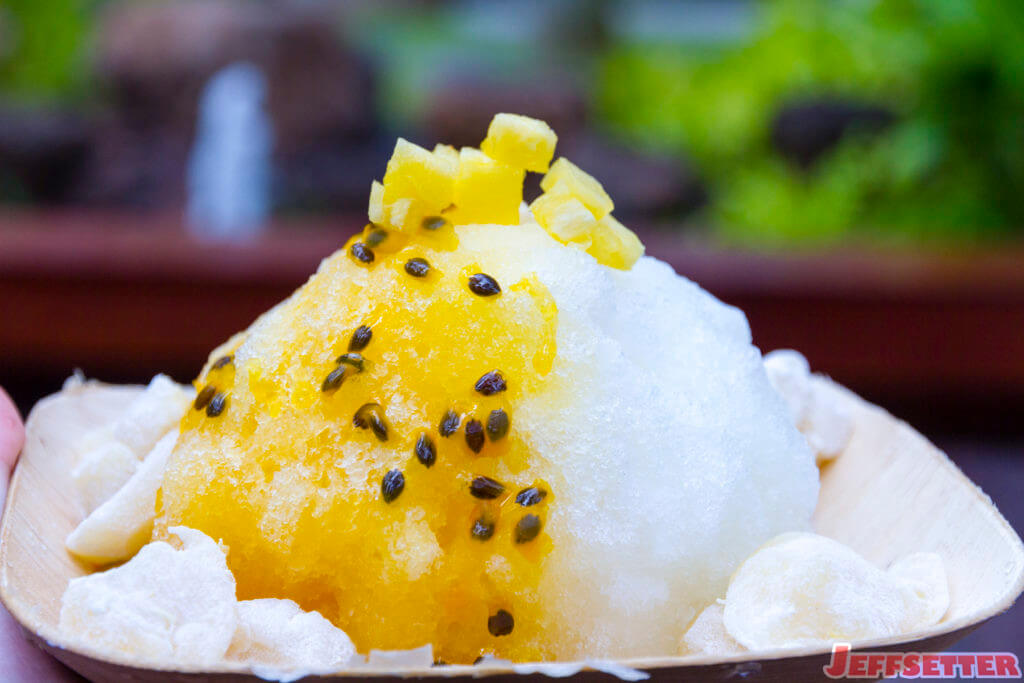 Island Vintage's shave ice is full of flavor, just the way I like it.  Their syrups tend to be a little more on the sweet side, which isn't my preference, but not enough to keep me away.  Along with Lemona, Island Vintage is easily one of my go-to Waikiki shave ice stands.
The fourth and final Waikiki shave ice shop is a little outside Waikiki once again.  Shimazu's Shave Ice is a division of Shimazu's Store located at Hawaii's Favorite Kitchens.  Shimazu's is more of a traditional shave ice stand in the sense that they use artificially flavored syrups.  Not really my style, but I do like their sour flavors.  They really are sour, so avoid them if you don't like mouth puckering tartness.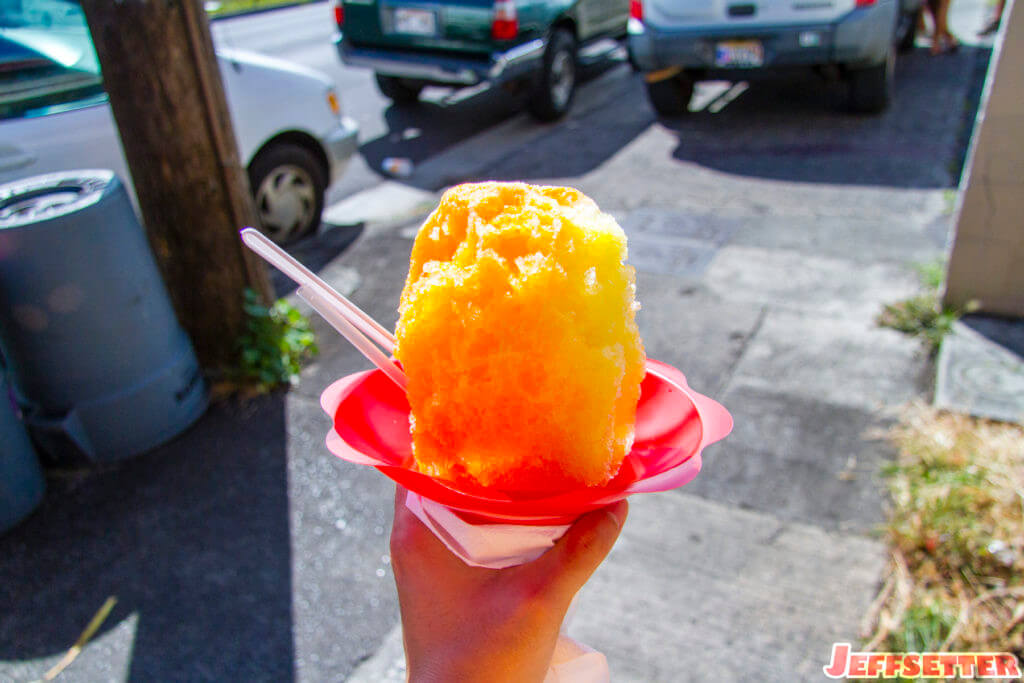 Shimazu's claim to fame?  The extreme sizes which you may order.  I've never personally ordered the larger sizes, but the X-Large is about the size of a human head.  And I mean an adult human head, not a child.
No trip to Hawaii is complete without sampling the local cuisine.  And with shave ice stands popping up in the heart of Waikiki, it's one of the easiest things to sample.  Even if you never plan on leaving Waikiki, though you really should.  It's also something that's really easy to like, but which one you like is highly subjective.  But that's part of the fun, the endless diversity of shave ice means you don't have to worry about running out of options.  Even on multiple visits to the islands (or if you live here).