KLM Flights to Africa "on sale" (but not really)
KLM sent a targeted email to Flying Blue Members announcing several last minute fair specials to several African destinations for travel originating in the US.
Destinations listed are in Kenya, Ghana and Nigeria, with several others available.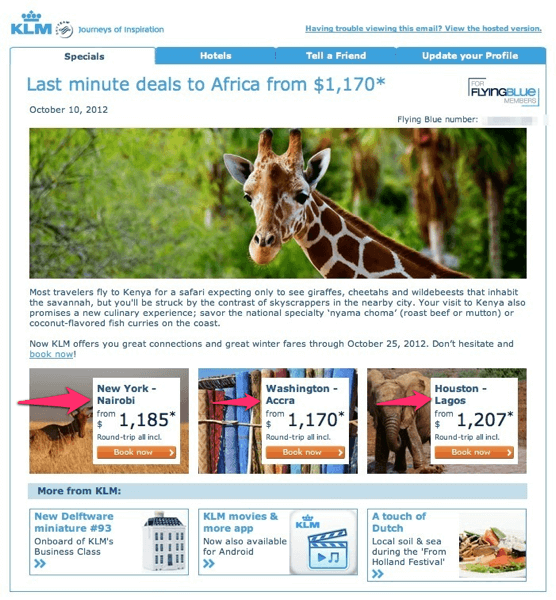 Is this a good deal?
A quick flight search from New York to Nairobi shows that even with this current sale, KLM's flights are not the least expensive for travel to Kenya. It appears as if flights on Turkish Airlines were a few hundred dollars cheaper for a random date chosen in November.

If you are a current Flying Blue member looking to "top off" your miles account for the year AND you have a need to travel to Africa, then this is a good way to make your status. However, if you are simply looking for the lowest price and your travel to Africa isn't imminent, there's no real reason to go out of your way to book this deal.
There isn't a compelling reason to book this deal, unless you are already have an existing travel need to this area.