I've said it before, and I said it again, my points and miles strategies differ somewhat from many other bloggers.  I don't travel for work, nor do I have much disposable income to throw around.  Because of this, I primarily earn miles to redeem for free travel and don't focus much on earning elite status.  Sort of.  I do make it a point to obtain elite statuses if I can do so easily and the status brings enough value to the table.  So while I do play the points and miles game and rely heavily on credit cards to do so, I do things a little differently.  My strategy may not make sense to most, it's what works for me.  And to that end I've decided to reveal what's in my wallet.
The Cards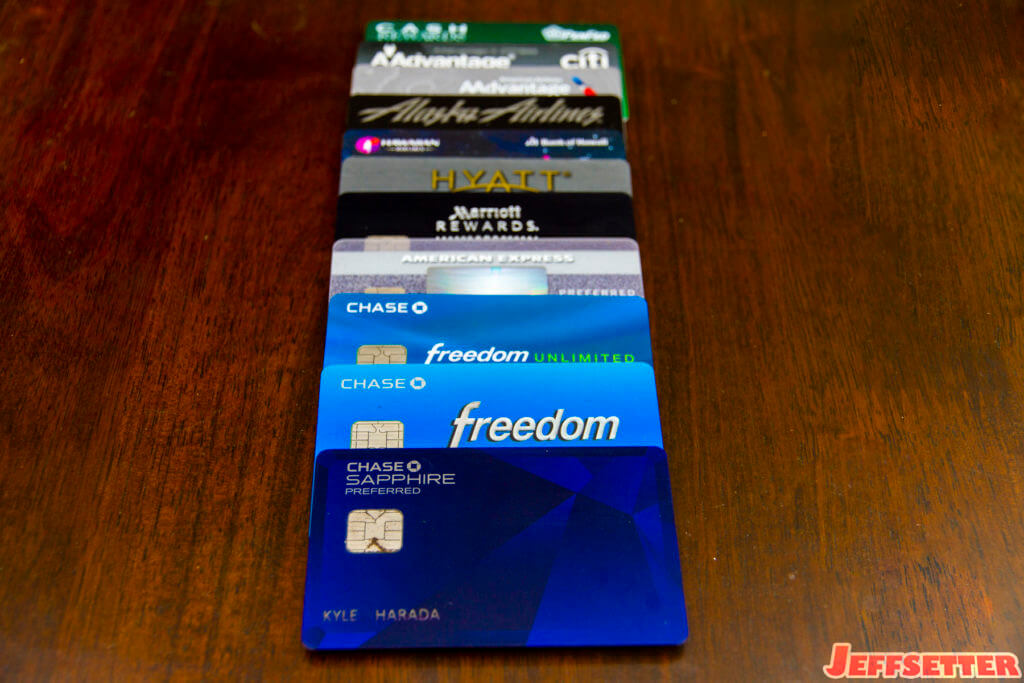 If you play the points & miles game, the fact that Chase credit cards dominate my wallet.  The Chase Sapphire Preferred (CSP) is the go-to credit card for rookies and veterans alike after all.  With its 2x points on dining & travel (including parking), it's a great way for travelers and foodies to earn points.  And of course, the CSP earns valuable Chase Ultimate Rewards points.  As we all know, Ultimate Rewards points transfer 1:1 to a variety of different loyalty programs.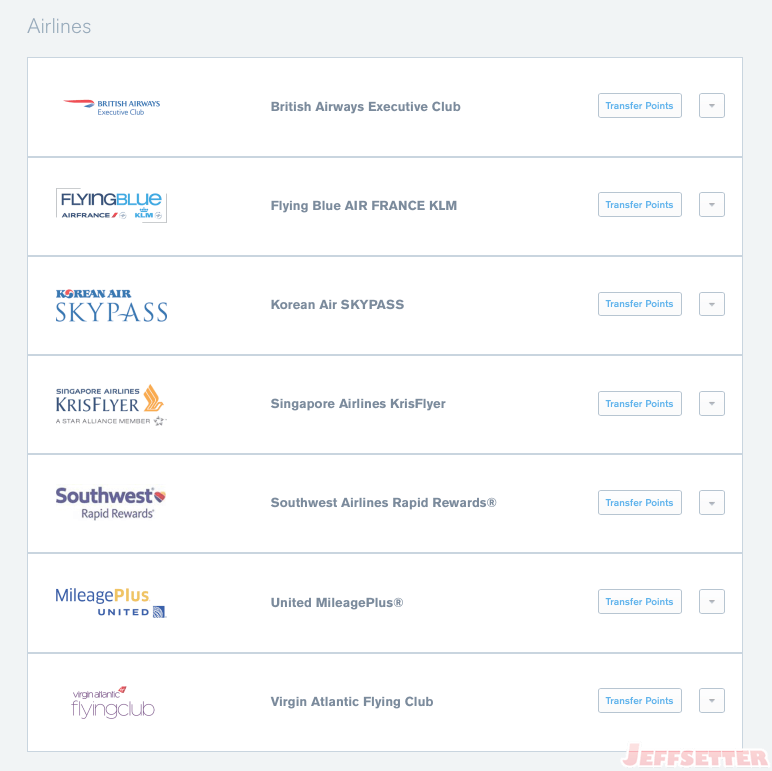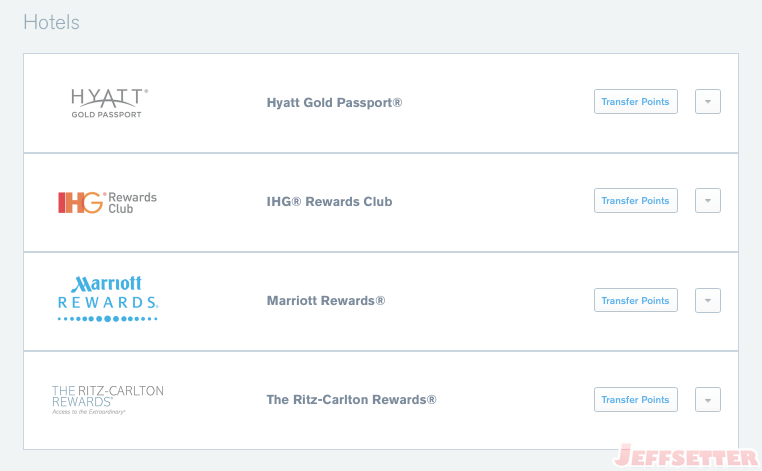 As you can see, all airline alliances are represented in Ultimate Rewards, as are most of the hotel programs.  This will be especially true when Starwood completes its merger with Marriott.  That is, unless Chase somehow loses it's Marriott Rewards contract.
There's no doubt that the Chase Sapphire Preferred is an excellent card.  If I could have only one credit card, the CSP would be it.  But, why stop there if you can earn even more Ultimate Rewards points for free?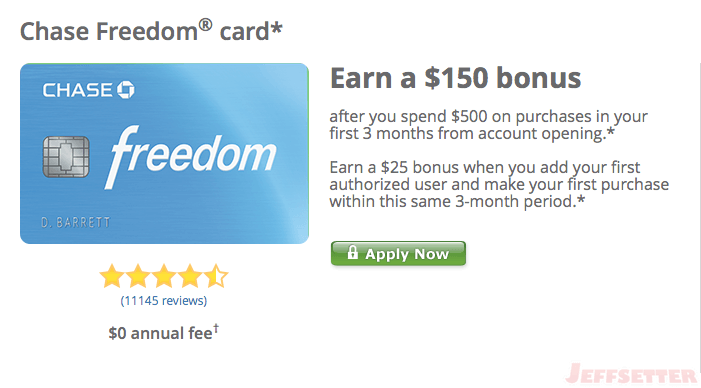 That's where the Chase Freedom comes in.  The Freedom has long been the natural companion card to the CSP.  Alone, it's a 1% cash back card with a quarterly 5% category.  But couple it with the CSP and you actually earn transferable Ultimate Rewards points.  For Q3 2016, for example, the Freedom will earn 5x points at restaurants and warehouse stores on up to $1,500 in spend. This means if you maximize your spend each quarter, you could earn 30,000 points per year with Freedom.

The Chase Freedom Unlimited is the newest card from Chase, and another excellent companion to the CSP.  Unlike the Freedom, the Freedom Unlimited doesn't have rotating quarterly bonus categories.  Instead, the Freedom Unlimited earns 1.5x points per dollar for ALL spend.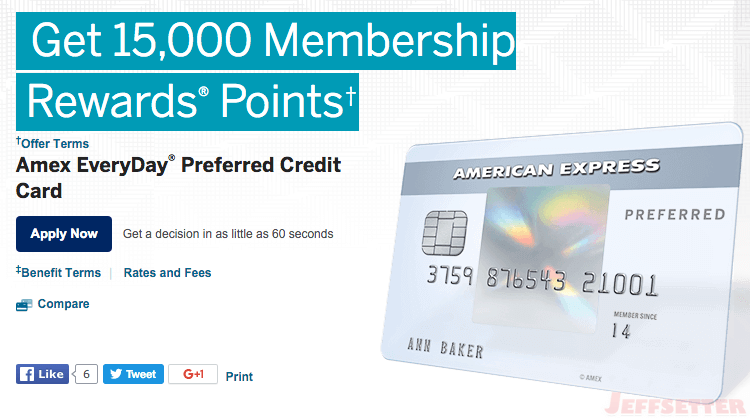 Though great, Chase Ultimate Rewards isn't the only transferable points program.  American Express has its own transferable points program, Membership Rewards.  It isn't the same as Ultimate Rewards, but is just a rewarding.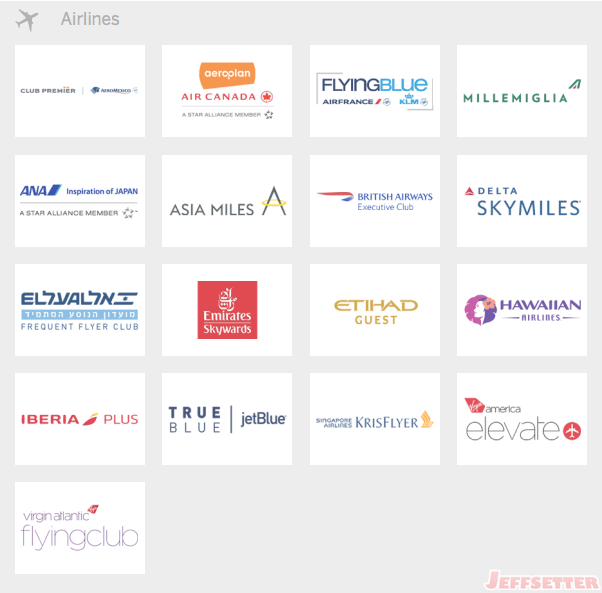 Like Ultimate Rewards, Membership Rewards has representation from each of the airline alliances.  On the hotel side, Membership Rewards has much fewer options, especially if it loses SPG once the Marriott complete it's merger.  In my opinion, Membership Rewards in addition to Ultimate Rewards is still a good idea.  It provides further diversity in your points holdings and redemption options.  It can also serve to as a way to more quickly accumulate points/miles for certain programs, such as British Airways Executive Club.
And the card to have with Membership Rewards is the American Express EveryDay Preferred.  It's another card that I'd choose if I could have only one.  The card earns 3x points on grocery store purchases, 2x at gas stations, and 1x points on everything else.  Make 30 or more transactions during a billing cycle and you'll earn a 50% bonus.  This means that you could potentially earn 4.5x points on groceries, 3x points on gas, and 1.5x points on everything else.  Amex does have other cards that earn Membership Rewards points, but the EveryDay Preferred is definitely the most lucrative.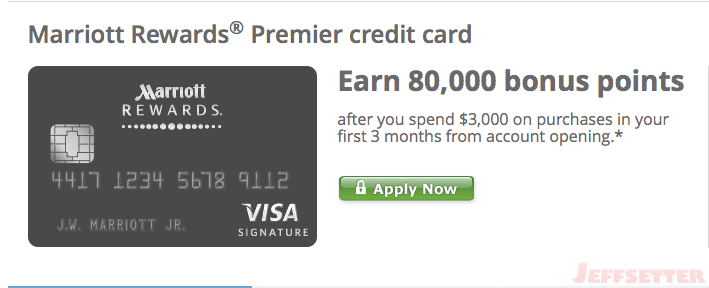 Most of the other cards in my wallet are simply there to use with their respective programs.  The sole exception is the Marriott Rewards Premier card.  As I've said before, Marriott Rewards is my primary loyalty program.  And since the Marriott Rewards Premier card earns an Elite Qualifying Night for ever $3,000 in spend, I often use it.  Though, I primarily use the Marriott Rewards Premier for reimbursable work expenses.  This still makes it one of the most used cards in my wallet, however.
The other cards in my wallet include the Hyatt Gold Passport Visa Signature, the Hawaiian Airlines World Elite MasterCard, the Alaska Air Visa Signature, AAdvantage World MasterCard, AAdvantage Amex, and PenFed Cash Rewards.  Ok, I don't actually use the PenFed card at all, but they gave it to me after having my car loan with them for a few months.
My Spending Strategy
Chase Sapphire Preferred:  restaurants, car rentals, parking, taxis/Uber/Lyft, commuter rail, hotels other than Marriott & Hyatt, and airlines other than American, Hawaiian and Alaska.
Chase Freedom: quarterly category bonus; Q3 is restaurants + warehouse stores
Amex EveryDay Preferred: groceries and gas stations
Marriott Rewards:  reimbursable employer expenses, Marriott spend, restaurants
Hyatt Gold Passport:  Hyatt spend
Hawaiian Air:  Hawaiian Air spend + HawaiianMiles partner merchant bonuses
Alaska Air:  Alaska Air spend
AAdvantage World MC & Amex:  American Air spend
Chase Freedom Unlimited:  ALL other spend
PenFed Cash Rewards:  Basically never use this
Of course, if I haven't flown with or stayed with a program in a while, I'll throw a spend or two on the relevant card.  If certain reimbursable expenses are particularly lucrative on a certain card, I'll place it on that card too.  So, recently I placed reimbursable spend on my Freedom card instead of the Marriott Rewards, for example.

I do have another card that not in my wallet anymore, and that card is the Disney Rewards Visa Signature.  Hardcore Disney fans flock to this card because it earns Disney Rewards.  But Disney Rewards are simply a cash back program that forces you to spend with Disney.  At most you can earn 2% cash back at Disney properties and stores, as well as at last stations, restaurants, and airlines.  That's not a bad value, especially at $49/year, but I don't like having my cash back tied-up in a proprietary currency.  The real reason to have this card is the 6-month, 0% interest financing for Disney vacation packages.  My Disney travel is minimal, though, so this is a card that's actually under consideration for cancellation.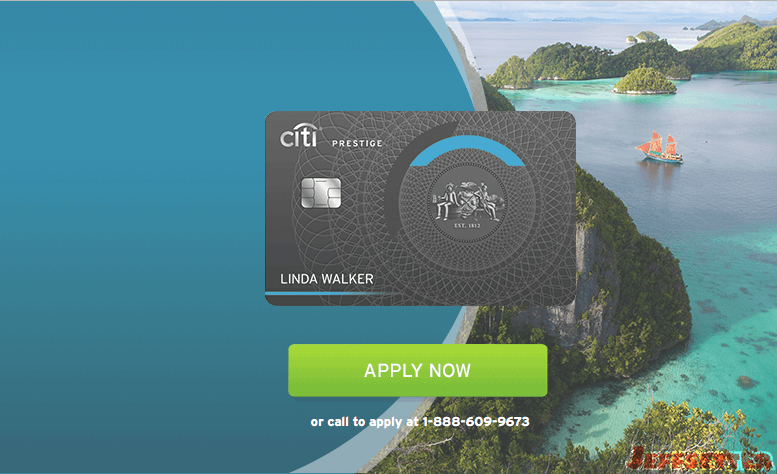 You're probably wondering why I don't have the Citi ThankYou Prestige or Premier cards.  Truth is, while they are great cards, I simply don't spend nearly enough to justify them.  Having yet another transferable points program to generate spend for would further dilute my ability to spend for points with Ultimate Rewards and Membership Rewards.  Or, I simply wouldn't put enough spend on the cards to justify the annual fee(s), as earning for UR & MR are my current priorities.  Those two programs are the ones that benefit me most, and as such, are my priority.  Additionally, while I love the benefits offered by the Prestige, I don't travel nearly enough for the annual fee to make sense for me.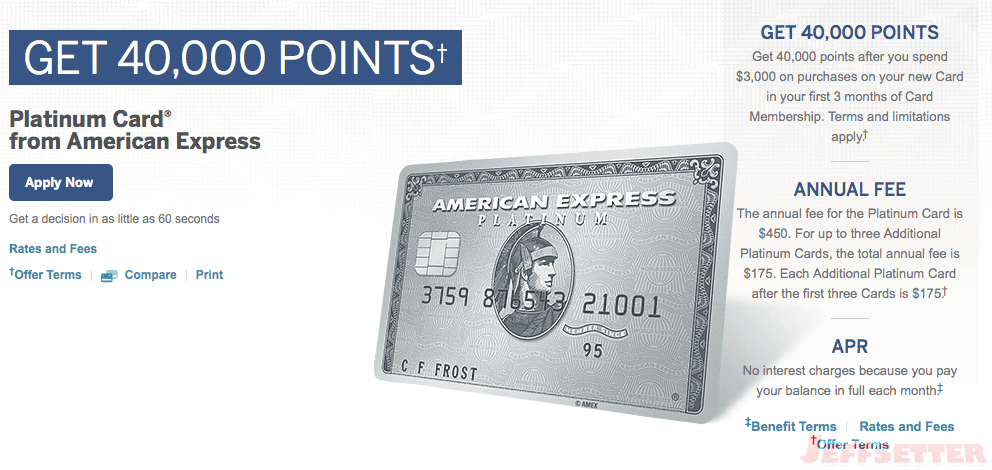 The reasons why I don't get the Citi ThankYou Prestige are also the same reasons I don't get the American Express Platinum Card.  Yes I'd love to have HHonors Gold, SPG Gold, and Centurion Lounge access just for being a cardholder.  But, again, I don't travel enough to make use of all of the benefits, and therefore cannot justify the annual fee.
While this is a snapshot of my wallet at the moment, my wallet and strategies can always change.  If either my strategies or wallet composition changes, I'll update you all with another post.