There's no doubt the Amex Gold is a fantastic card.  It provides excellent points earning power in very relevant spend categories.  However, it's the pair of the card's top two categories that ultimately sold me.
I've gone over why I went Rose Gold in a previous post, but the more I thought about it, the more nuanced my reasoning became.  I mean, I spend a lot on dining out and groceries, so the card really should have been a no-brainer for me.  But it no longer earns bonus points on gas, which is a bummer, as that's another big spend category for me too.  However, I looked past that and decided that earning 1.5 points on gas with the Chase Freedom Unlimited is acceptable, which opened to door to me getting the card.  As it turns out, though, even if the gas bonus category remained an issue for me, there's another factor that would eventually have pushed me to get the card.
Restaurants and Groceries
The two primary bonus categories, restaurants and grocery stores, earning at the same level, it turns out, is a big incentive for me.  You see, merchants aren't always assigned the correct merchant type.  This is especially true for those that use Square.  And, often, places I'd think of as a dining establishment often fall under groceries instead.

In fact, it's increasingly common these days to see grocery stores with restaurants or even butcher shops with a dining component too.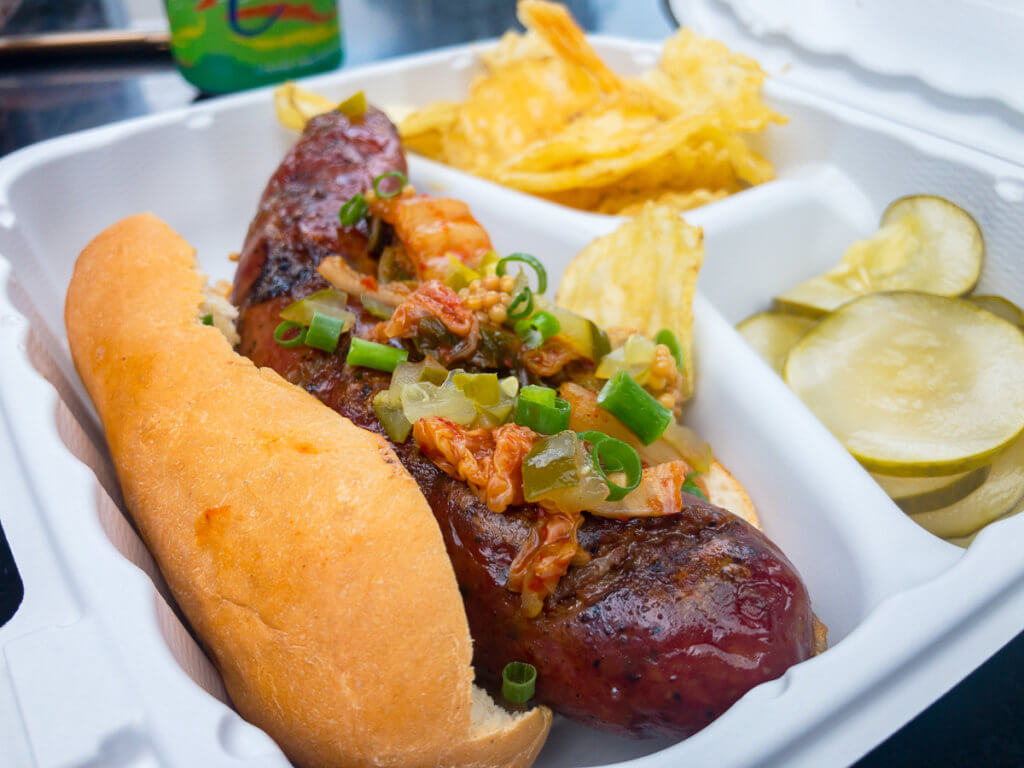 So having a card that rewards you equally for both merchant types takes a lot of guesswork out of figuring out which card to use.  And, of course, there are places that other issuers like Chase don't count as a restaurant, but Amex does.

Why the Amex Gold Bonus Categories Work for Me, Final Thoughts
As you can see, the Amex Gold makes it so much easier for me to figure out what card to use when dining out.  I get burned way less often with the card earning the same bonus for both dining and groceries, especially with the number of places I go to that are miscategorized.  So now, the only time I don't use my Amex Gold is when there's a restaurant in a hotel and I'm not sure if it's part of the hotel or not.  In that case, I'll use my Marriott card if it's a Marriott hotel or my Chase Sapphire Reserve for any other chain.