Jeffsetters are back and bringing you another winery – Mudbrick Vineyard on Waiheke Island.
Mudbrick Vineyards
A little further down the road and opposite of Cable Bay, you see Mudbrick Winery complete with charm.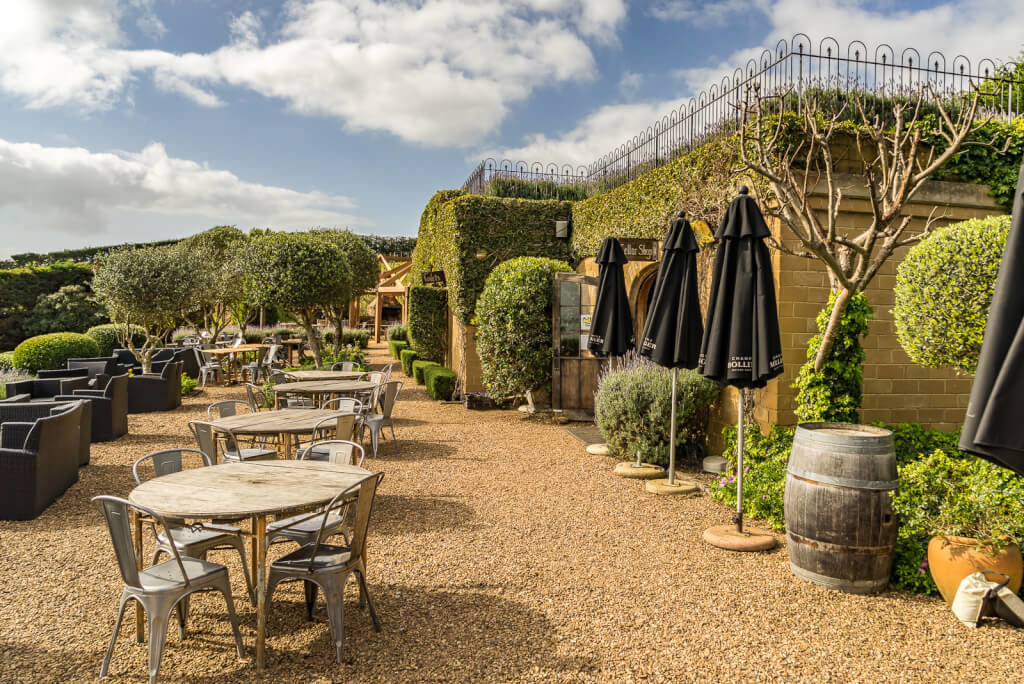 Mudbrick Vineyard nestled on a rolling hill is surrounded by gorgeous gardens soon to be full of veggies, rows of lavender and vines, of course.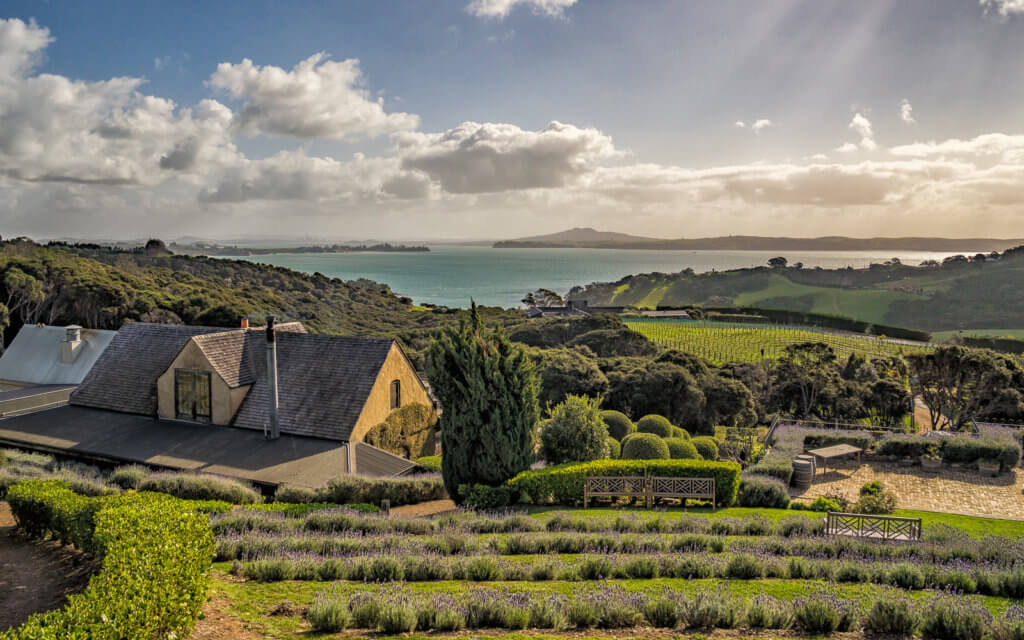 Past the gardens up the hill, you can find the Mudbrick Vineyard farmlands, complete with a small orchard, horses, and sheep.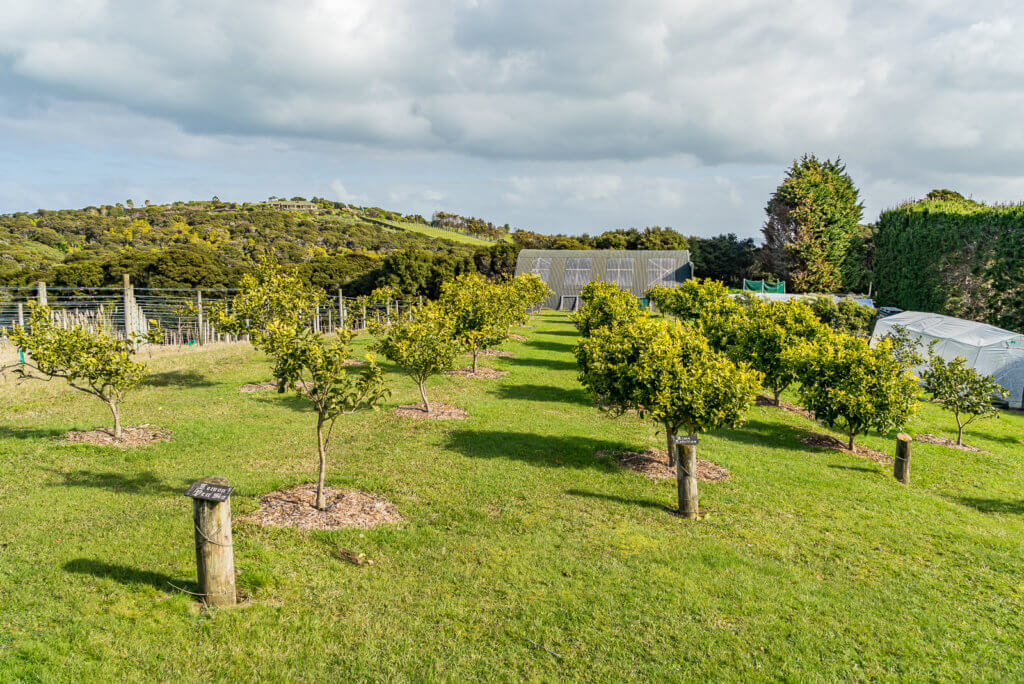 From the top of the property, you have a fantastic 360-degree view. You can even see downtown Ackland on a clear day.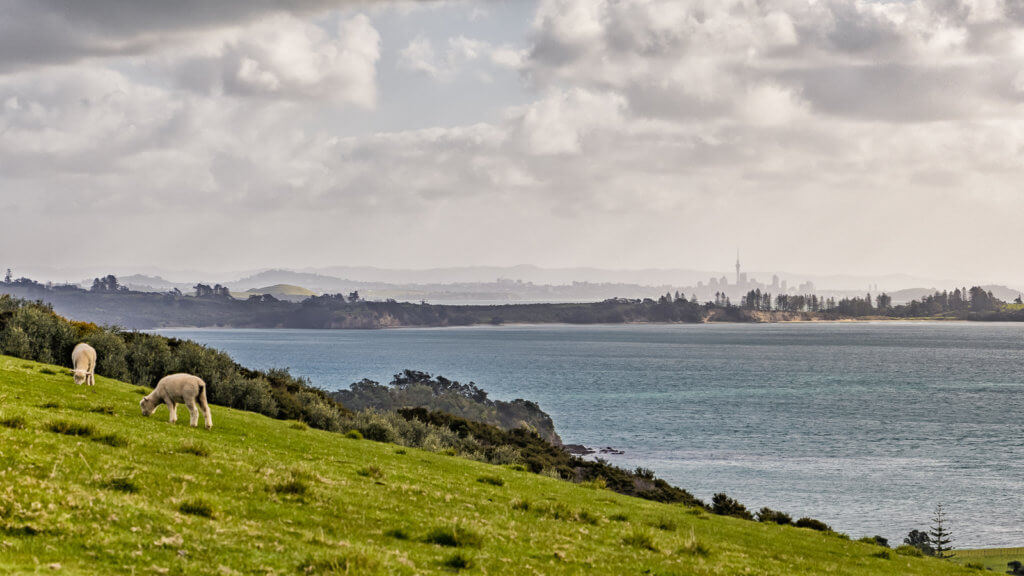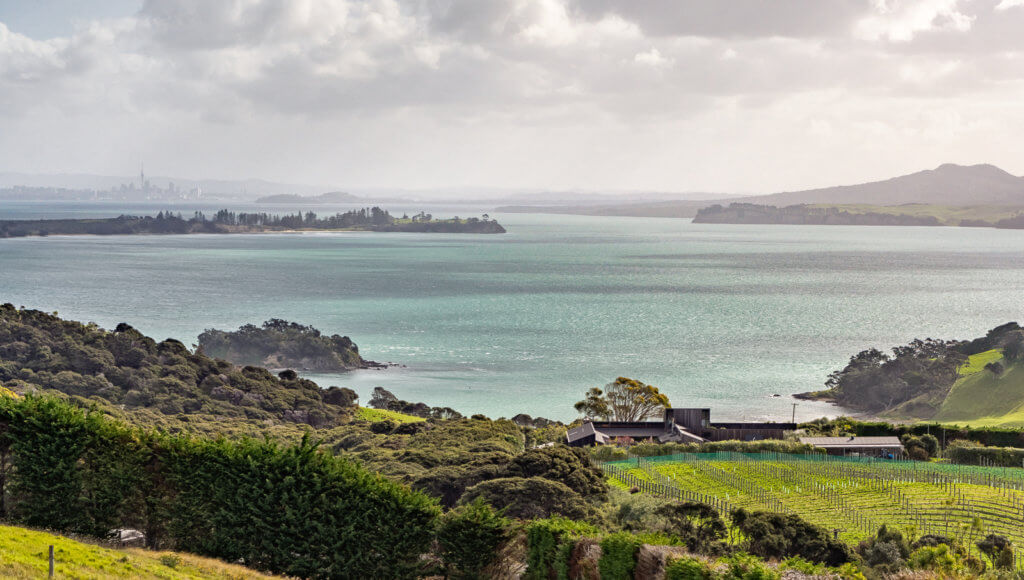 After a nice walk around the property, we are parched and ready to taste some wine.  The Cellar and Restaurant are located in the large brick house (aka Mudbrick).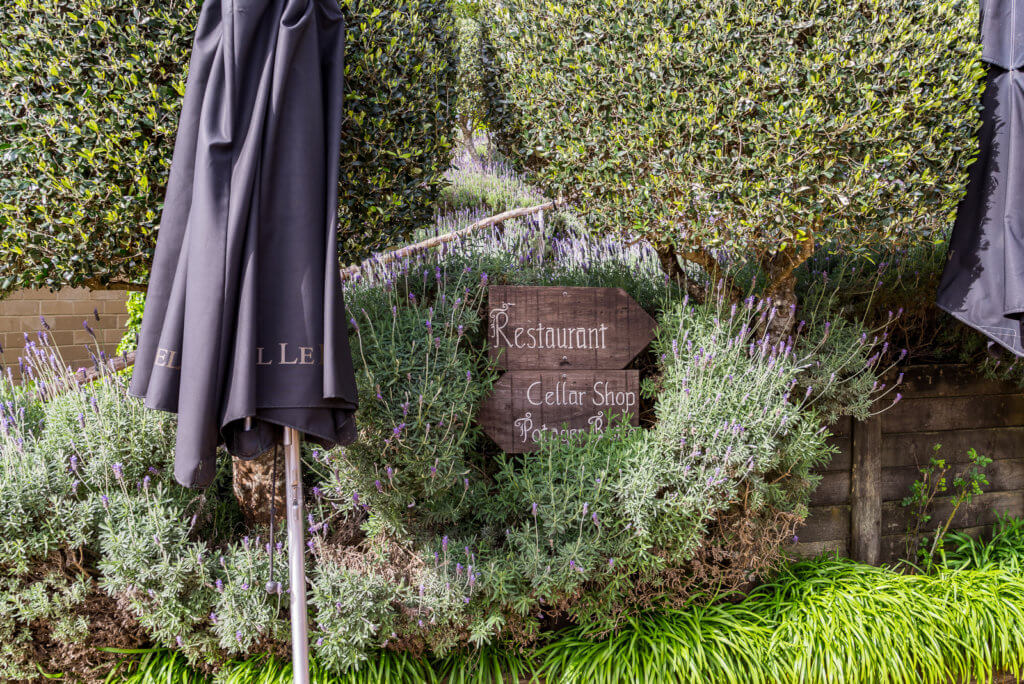 Tastings at the Cellar Door
You have an option of two tastings, a standard or premium, consisting of four wines. The tasting is a perfect example of Waiheke Island wine of mostly red varietals; Syrah, Bordeaux-style blends, Cabernet Sauvignon. They also grow Chardonnay, Viognier, and a Pinot Gris.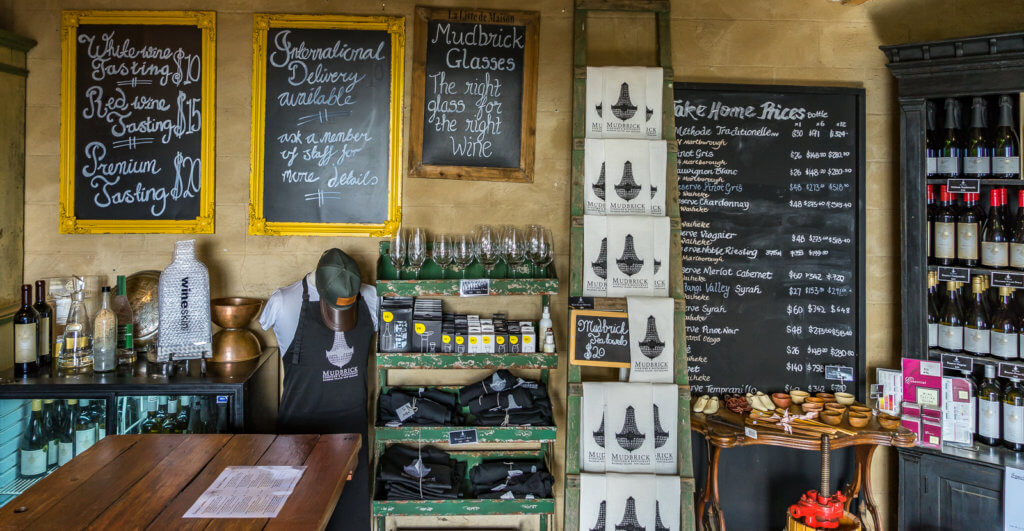 The Chardonnay is rich and heavy on the butter, a bit too much for me. I tend to prefer a no to light oaked Chardonnay. Mr. J loves this style of Chardonnay and really enjoy the Mudbrick Reserve Chardonnay on his premium tasting.
My favorite white was the Viognier. I loved the fresh floral fruits and the crispness of this wine.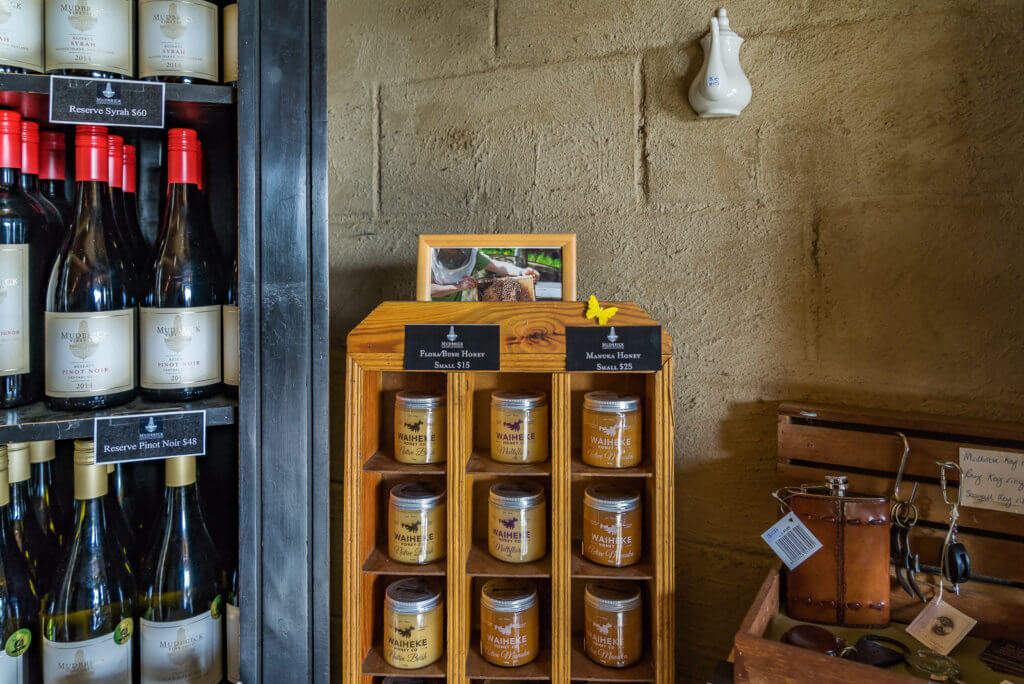 Closing Thoughts
I would love to come back to Mudbrick and try the restaurant, or even stay at one of their cottages throughout the island.
The wines are done very nicely and provide a great example of varietals and style of wine on Waiheke Island.
It is well worth your time to grab a glass of your favorite wine and stroll the property. Be sure to walk to the top, and enjoy those panoramic views of the island and Aukland. At the very least grab a seat in the lavender fields and take in the sights, smells and tastes of the beautiful vineyard.
Be sure to check out the other wineries we visited on Waiheke Island.