The secret is out. I first heard about mysterious farms in Western Wisconsin that produced delicious farm-to-table pizzas in 2010 and have watched them find their way into being mentioned in mainstream publications many times over the past few years. I finally had a chance to visit the most famous of the pizza farms for myself in August of this year and it was a very fun experience.
When you first hear about the pizza farm it sounds like folklore: A farm in a small Wisconsin town that opens their doors to the public on Tuesday nights and makes amazing pizza for anyone who is interested. The legend only builds when you learn that the pizza is 100% organic and all of the ingredients either come from the farm or other farmers nearby and you need to bring all of your own supplies to the pizza farm. That means you are responsible for bringing your own cups, plates, napkins, beverages, etc. and bringing it all home with you when done (including the Pizza boxes). The Pizza Farm wants to serve you pizza, but they are not interested in cleaning up after you.
The Pizza Farm Experience – Time Consuming, but Worth it?
Only 2 hours from the Twin Cities of Minneapolis and St. Paul, the pizza farm in Stockholm, Wisconsin is becoming an epic evening trip for caravans of cars with Minnesota license plates.
My experience at the Pizza farm was like that of many others. I left the Twin Cities at 4 PM, just as rush hour was starting. The summer is our major road construction season, so we experienced delays and traffic stoppages along the way, finally making our way to the Pizza Farm more than 2 hours after we left.
When we arrived after 6PM, the place was already hopping. We wasted no time getting in line to order. By that point in time, we learned that it would take around 2 hours and 30 minutes to receive our pizza. We were in for a long night!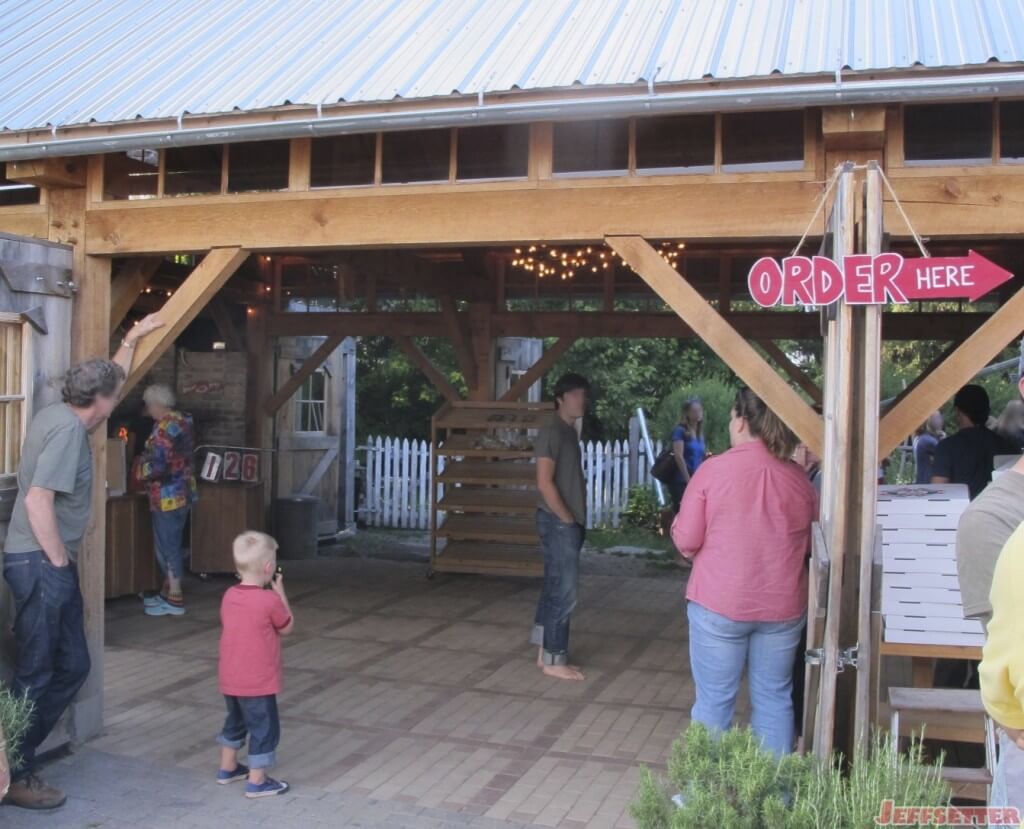 After looking over the menu, our group decided to try several of the pizzas. The #1 (Italian sausage with Kalamata olives) was our main choice, in addition to other choices with seasonal vegetables grown on the farm.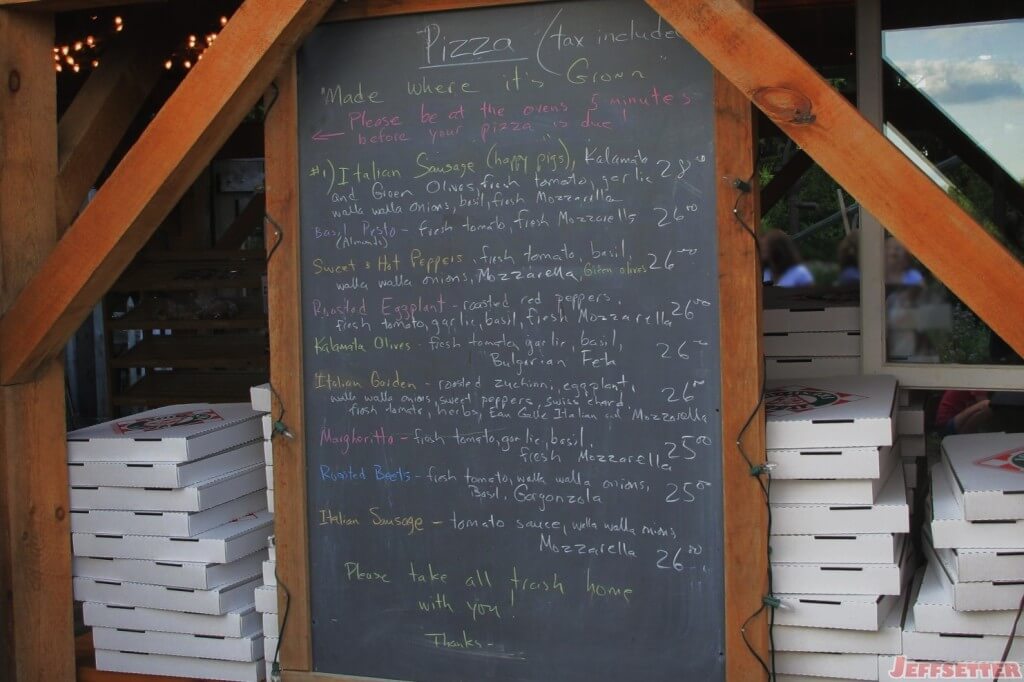 As you can see, the line was very long and only kept on getting longer as more cars arrived. This pizza farm is only open on Tuesdays (I understand they are open February – October based on information from their website) and they start taking orders at 4PM that day. By the time we arrived, they had already processed over 125 orders. These people are pizza making machines!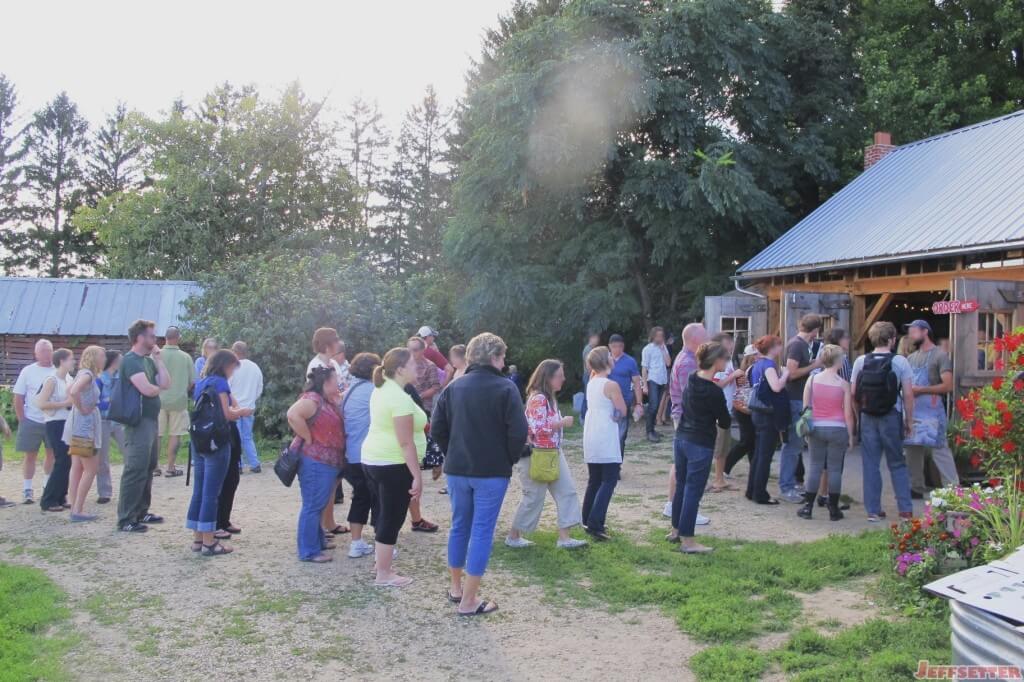 We placed our order and then walked around the farm area to check out everything they had to offer. They encourage visitors to walk around the farm, as long as they are respectful of the plants and don't touch anything that shouldn't be touched.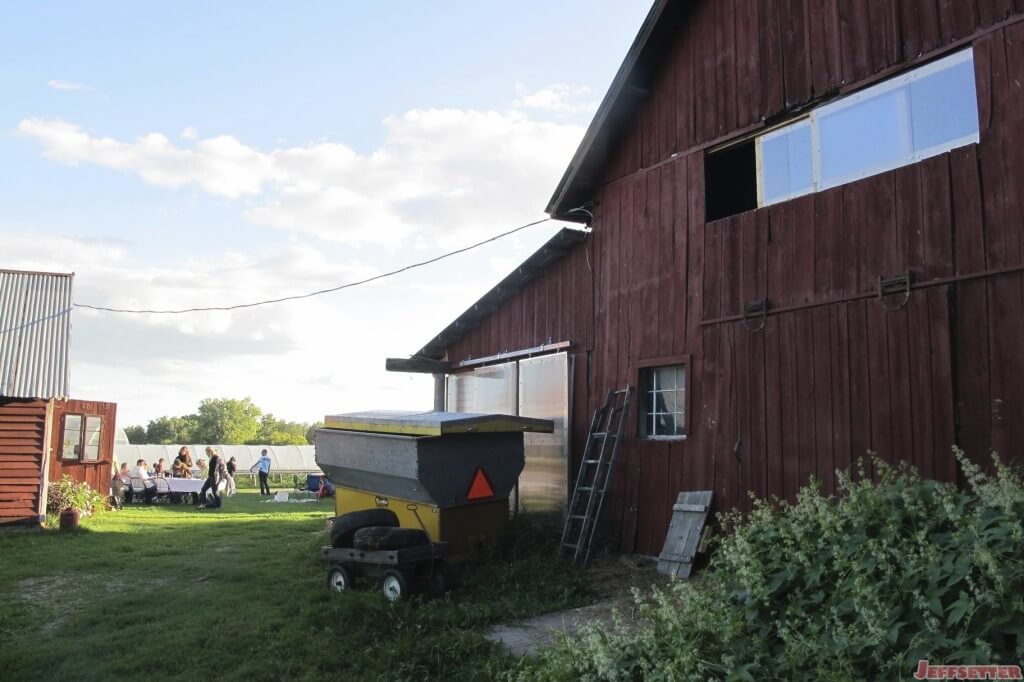 It was a beautiful and warm day in August. The best time of year to visit Minnesota and Wisconsin, but also the busiest time to visit as well. I estimate there were around 500 people at the farm on this mid-August day. Earlier or later in the year pizzas are ready much more quickly (30-60 minutes from what I understand).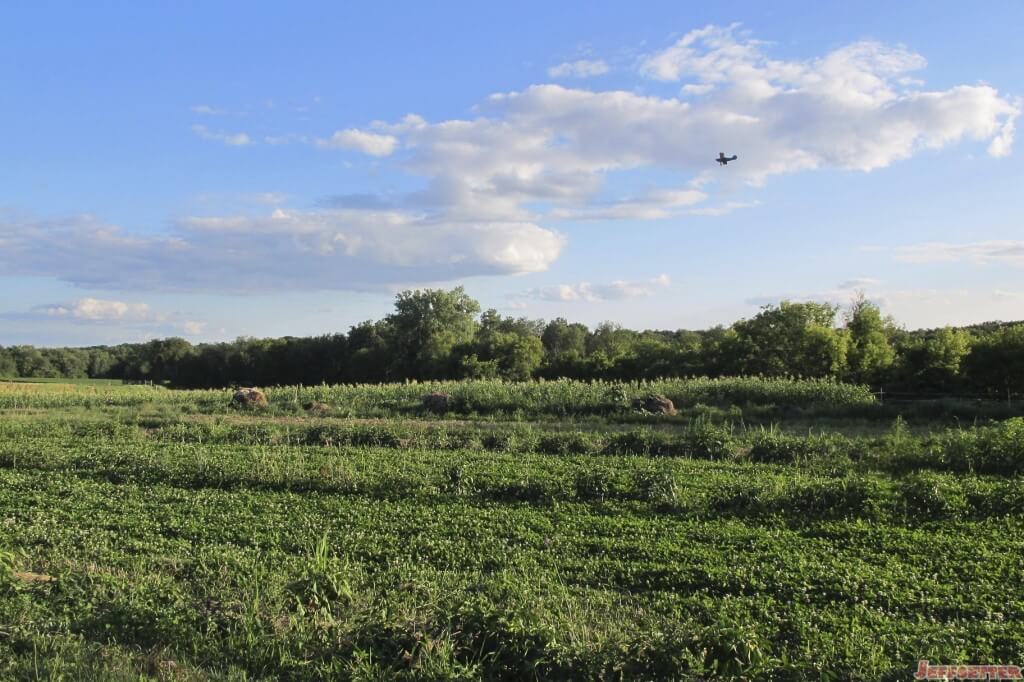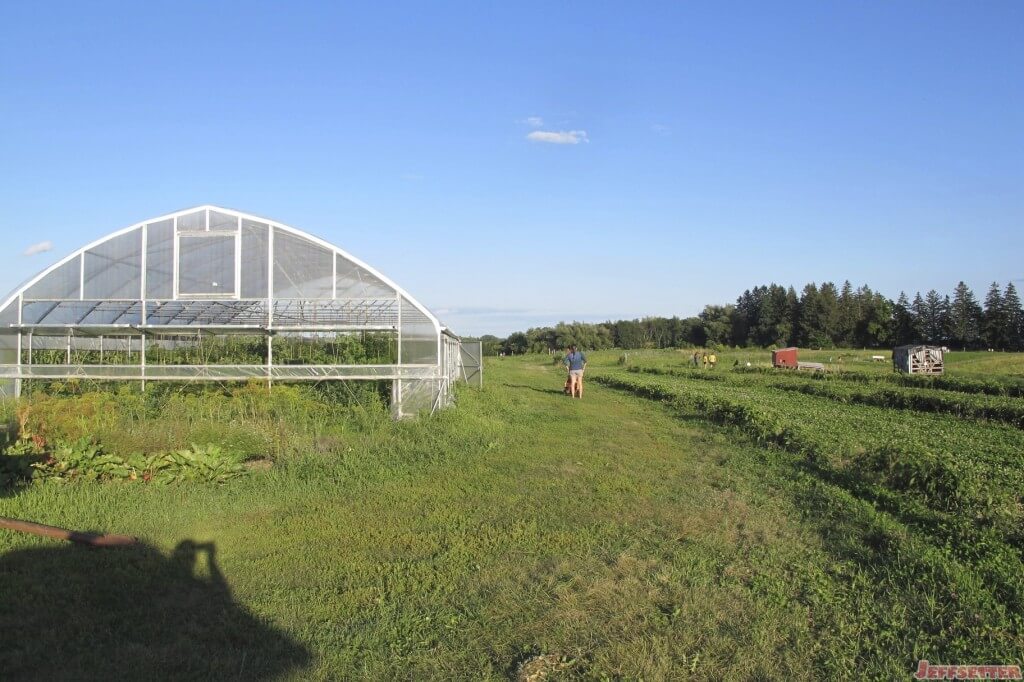 Our group of 10 people found a nice place to sit and socialized while we waited for the pizza to be ready. While driving 2 hours and then waiting 2.5 hours for a pizza sounds like torture, the time actually went by fast as I chatted with good friends.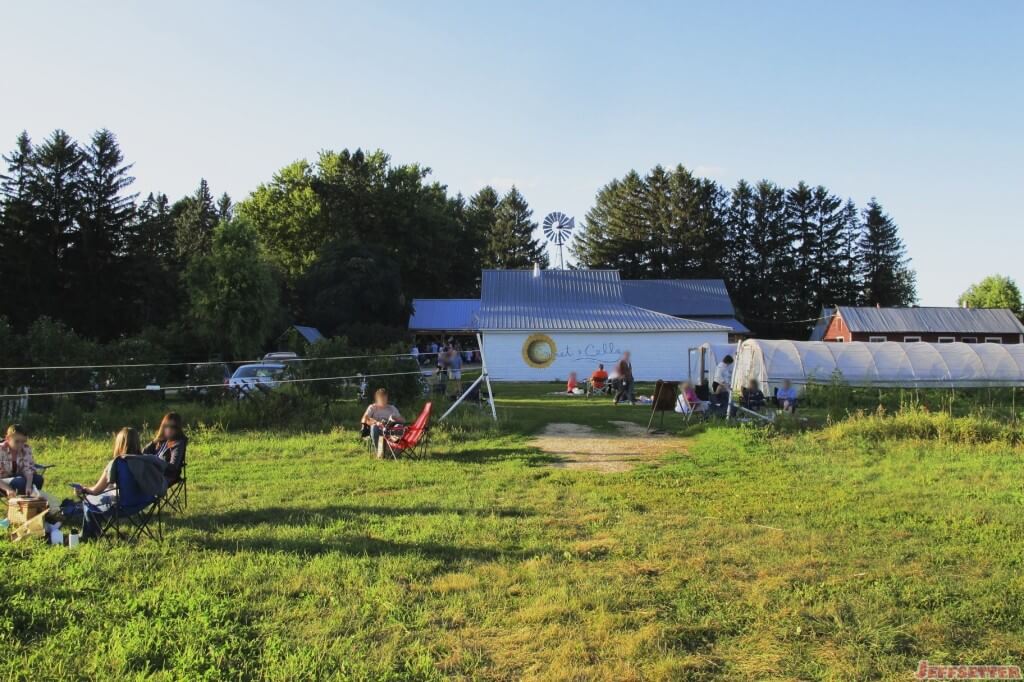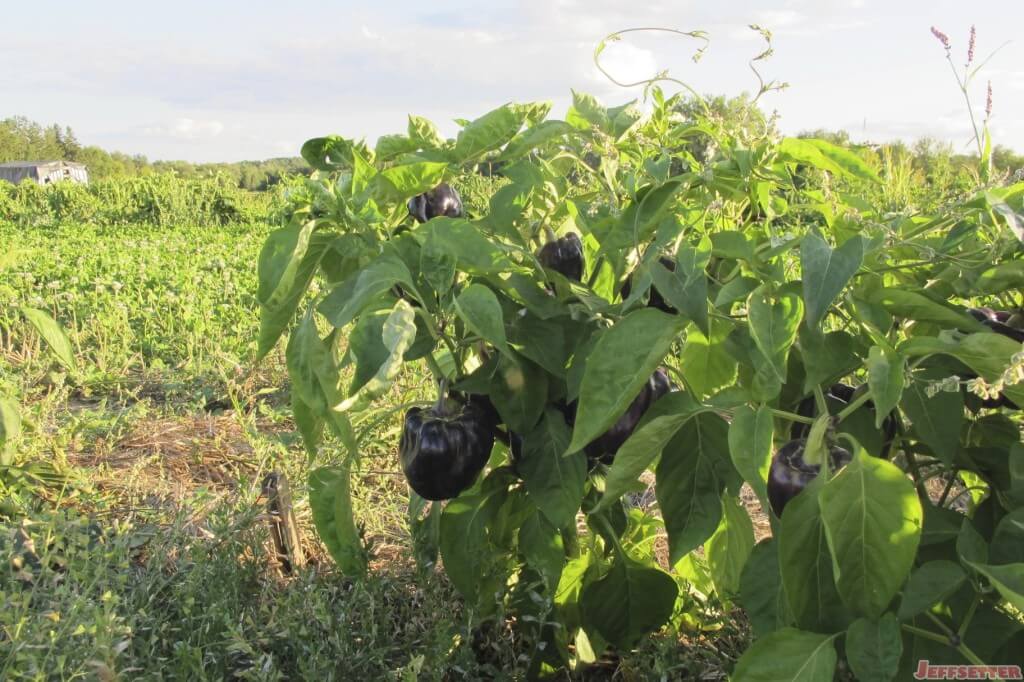 After the sun went down I started to get a little impatient. I was hungry and after a few local adult beverages it was time to use the restroom facilities. Let's just say that the farm was not built to accommodate the bladders of 500 people, so it took a solid 20-30 minutes to make your way to the restroom.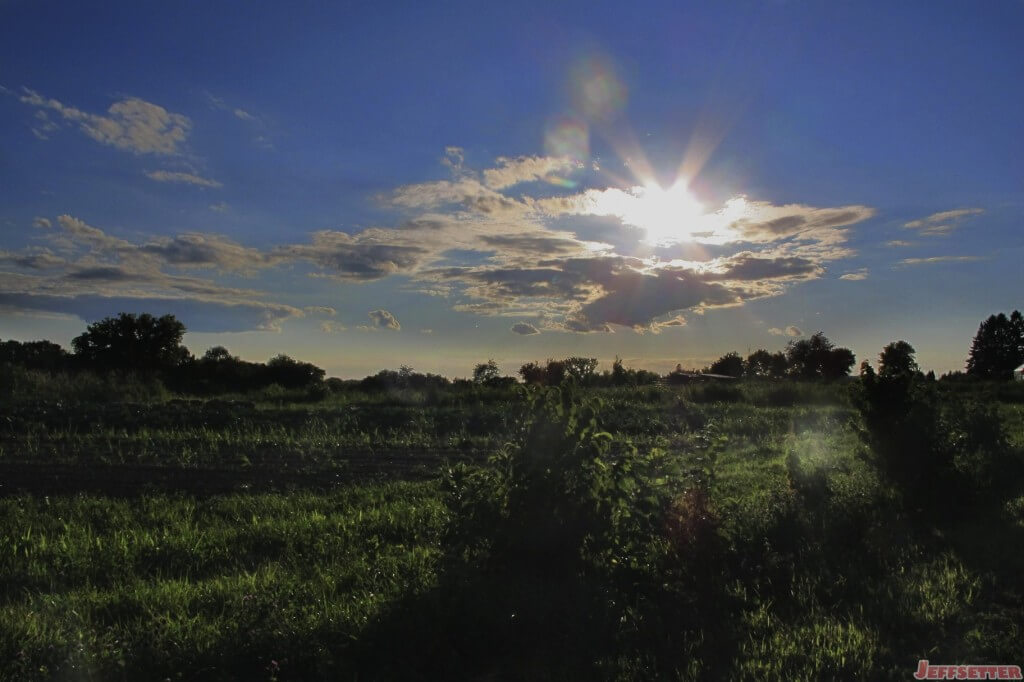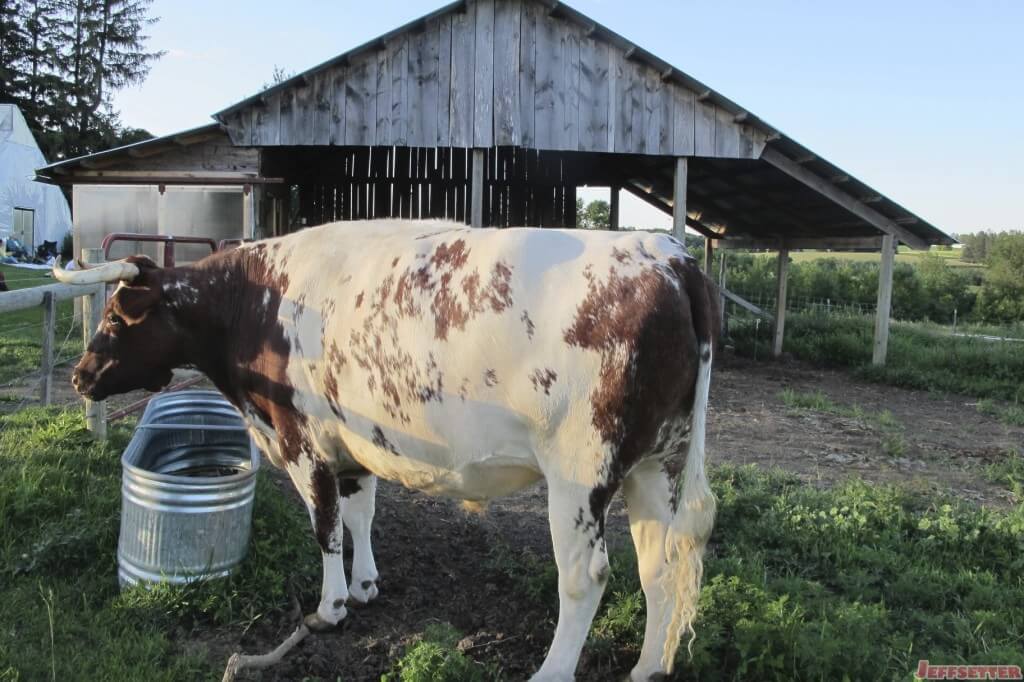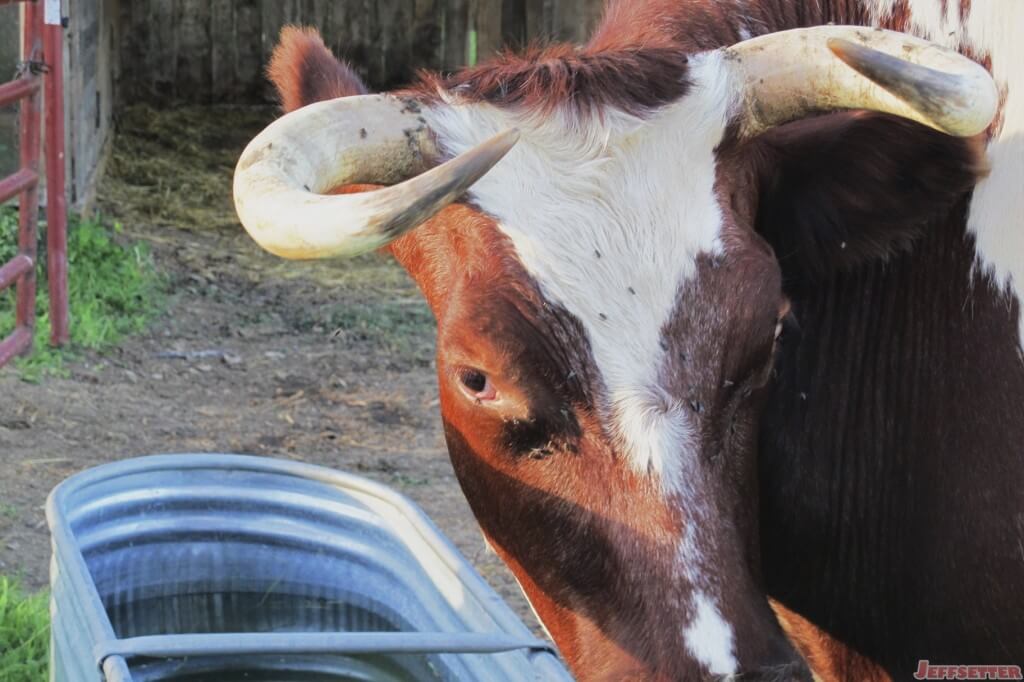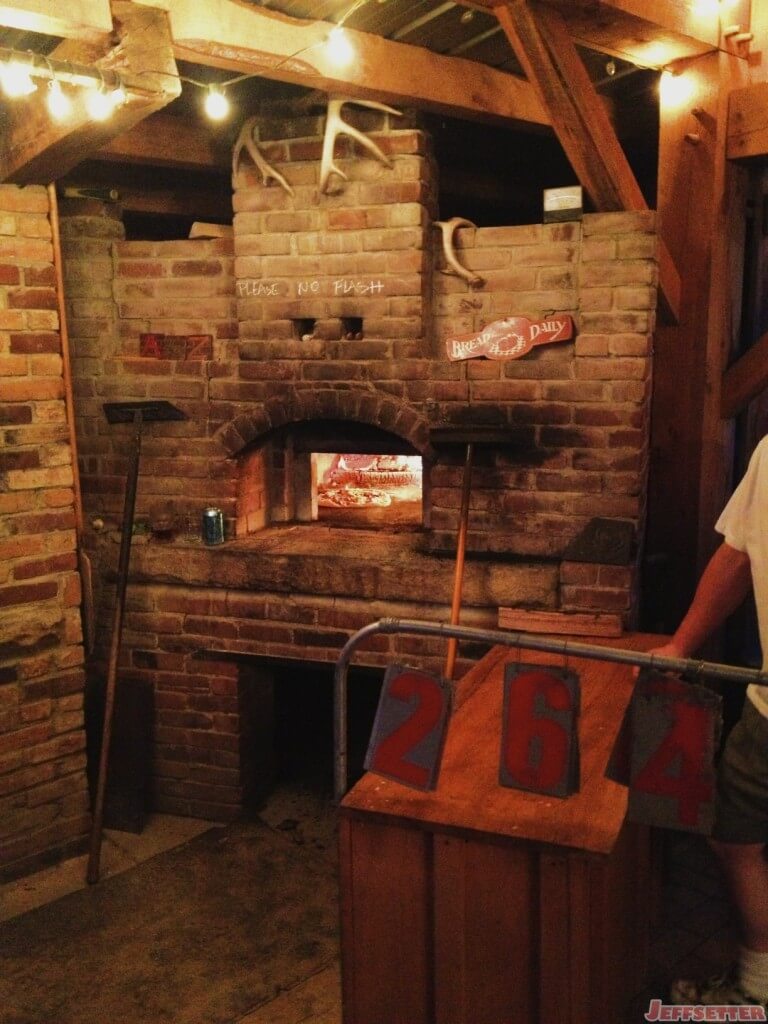 After about 2 hours of waiting patiently, we were almost ready for our number to be called. The hard workers at the farm had already cranked out over 250 pizza orders (at least 500 pizzas) by the time our number was called.
We brought the pizzas back to our seating spot and I made everyone patiently wait a minute while I snapped photos of the intact pizzas.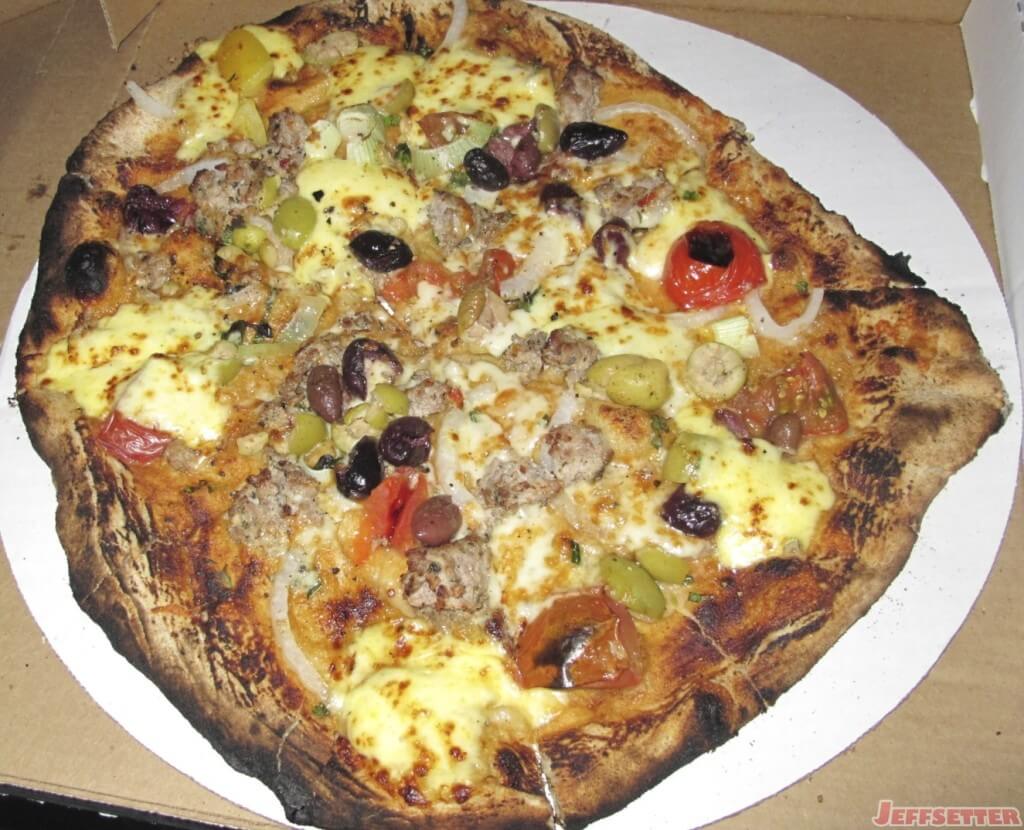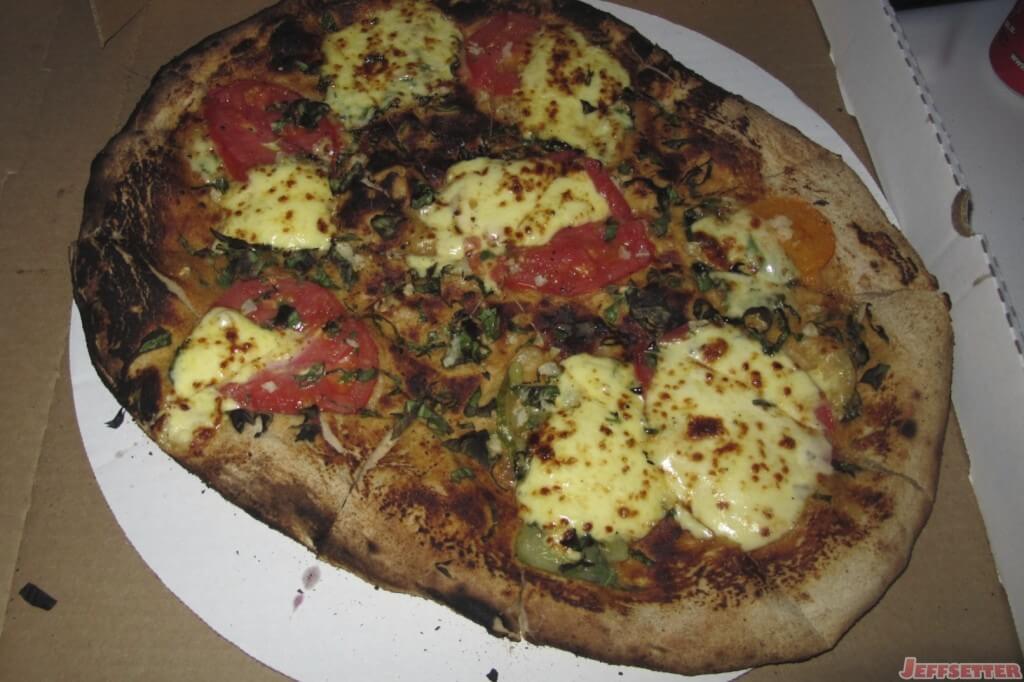 Then we devoured the pizza like you would expect a group of people who just spent 4.5 hours waiting for their turn. It was delicious!
Overall Impression of the Pizza Farm
I enjoyed the Pizza Farm and thought that the pizza was well above average. While it could have used a little more salt on the veggie pizzas, it was worth the 7 hour trip that the pizza required. With that said, I don't often have 7 hours to make a pizza pilgrimage, so this is probably something I would only do once every 1-2 years.
If you are ever in the Minneapolis/St. Paul Area on a Tuesday with time to kill, this is a fun way to see the countryside, be on a real working farm and eat some tasty food. There are other farms in the area that also offer pizza on different nights. They are referenced in the article here.
Learn more about the original Pizza Farm here.
P.S. I can't tell you how hungry this review made me. Maybe it's time to go back already?