Last updated on January 18th, 2017 at 08:51 am
A Mini Paris Layover Guide
Layovers are often a necessary part of international travel, unavoidable really. While I dreaded them when I was a young and inexperienced traveler, I have come to appreciate them as I get older and learn to take advantages of the options that are available. A frequent traveler lounge with hot food, showers and good wine is one of those things to take advantage of. Another is the ability to take a "day trip" into a new or familiar city while you wait for the next step in your travel.
A comfortable lounge and a trip into the city make a 12 hour layover feel like 15 minutes. Better yet, it takes a perceived negative and turns it into an opportunity. How many other things do you say that about?
This is actually one of the reasons why I chose the flights I did originally – to be able to have a full day to explore Paris during our layover. Even with flight changes and re-routing, we still had 12 hours in between flights, and planned to spend 6 of those hours in the city.
After showering and getting nourishment, we were ready to go to the city via train. But first, we needed to ditch our carry-on baggage, since we weren't about to haul backpacks and laptop bags around Paris.
Fortunately, there is a service at CDG airport that allows you to leave your baggage with them, and it's located right outside of the train station. For something like 6 Euro, you can leave your bags securely with them for 6 hours. If you are ever at CDG, it's called "Mono" and it's located in Terminal 2E.
With out bags checked away, we simply bought a round trip train ticket from the airport to downtown Paris. If you are ever taking a train from CDG airport to the city, you will find the route to be very convenient – the line stops at many major monuments, and we took the train right to the St. Michael/Notre Dame exit to see some churches.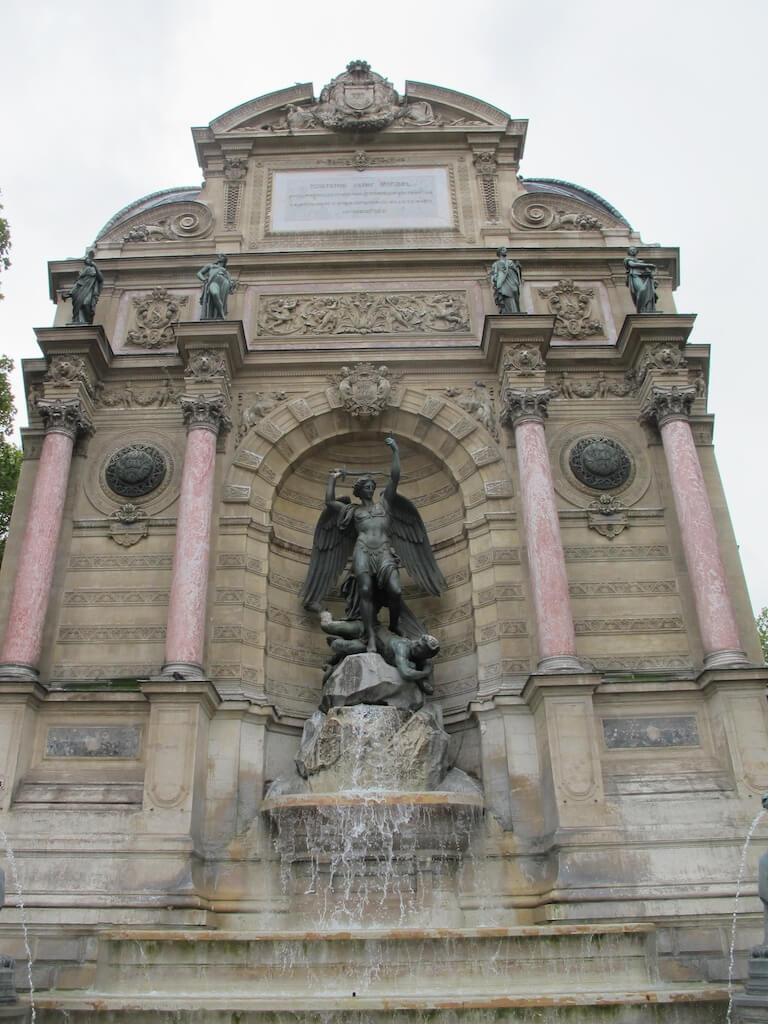 We crossed the Seine (the river that runs through Paris – also the main landmark for where you are in the city) and checked out Notre Dame, but did not go in due to the long lines (I have actually been there before, so didn't feel I was missing out).
From there we followed the river to check out many of the sights of Paris, meandering back and forth over bridges. One of the cool things we saw wasn't a monument at all, but rather a pedestrian bridge with thousands of locks fastened to the chain link fence along each side. While I surely am not the first person to blog about that spot, it was a cool spot for some close up photography.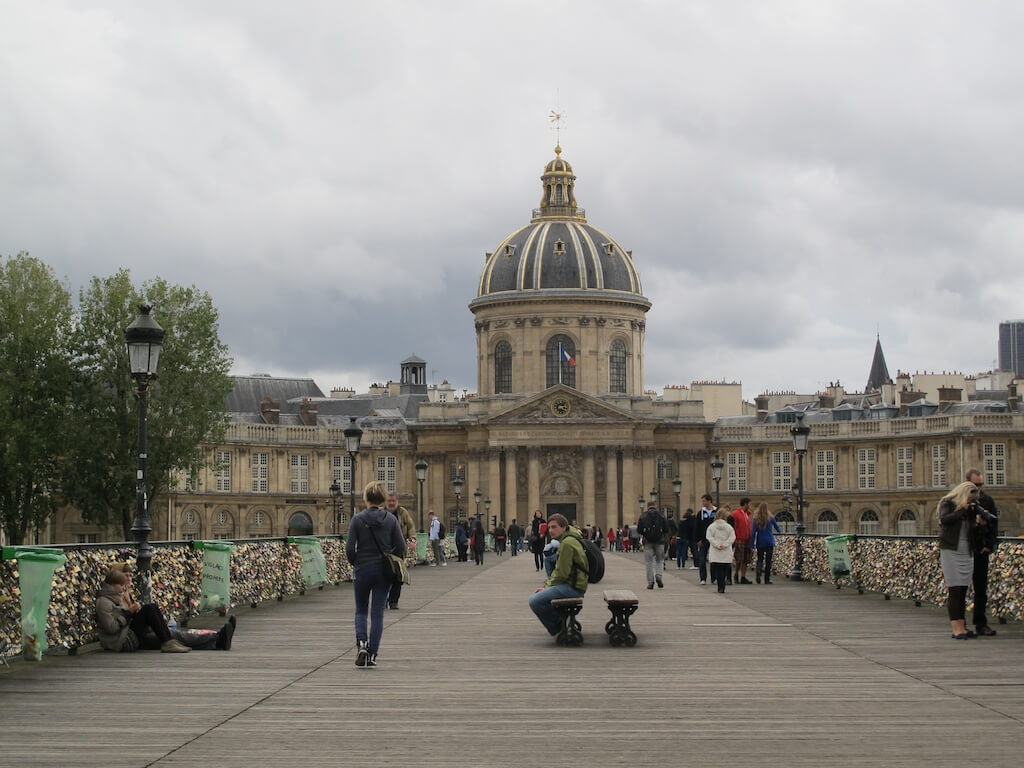 Continuing on, we made it to the Louvre museum grounds, which is another gigantic tourist spot. This was my second time at the Louvre and both times the weather was so drab that I was left with a bunch of uninspired photos of the place. Maybe the third time will be a charm.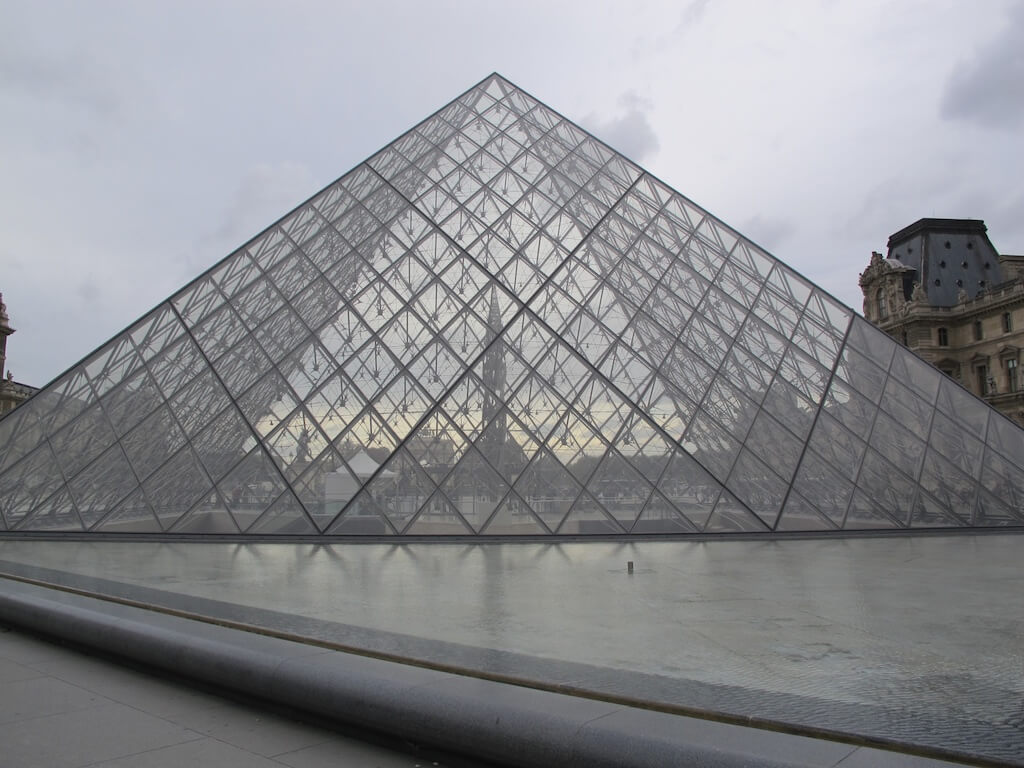 After walking through the Louvre, we walked on into the gardens, which featured some interesting and odd statues that you wouldn't normally see in the states. Nudity, bestiality, supernatural encounters and mythical beasts were all featured prominently throughout the park.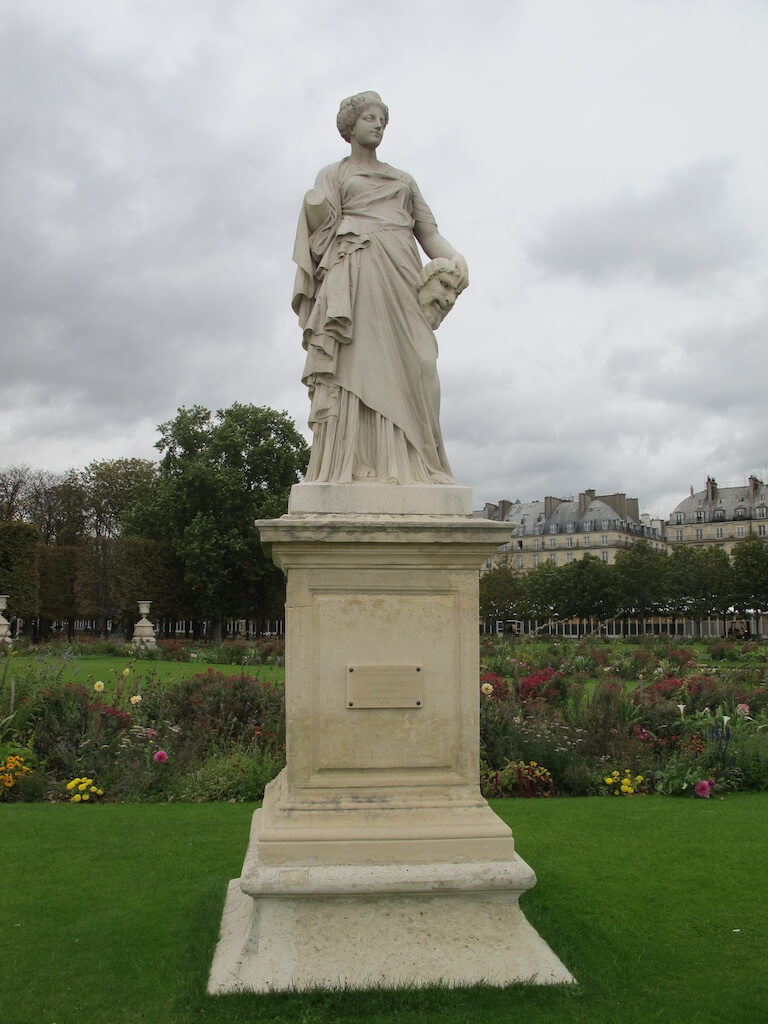 By now we still had 3-4 hours to kill and wanted to take a break from walking, so we had a glass of wine in the park right after the gardens. It was an average glass of wine, but hit the spot since we had not had wine in approximately 3 hours and this was our honeymoon dammit ;).
From there we started walking again, taking some photos of the Eiffel Tower peaking out across the river, and then walking over to Arc De Triumph for one last photo.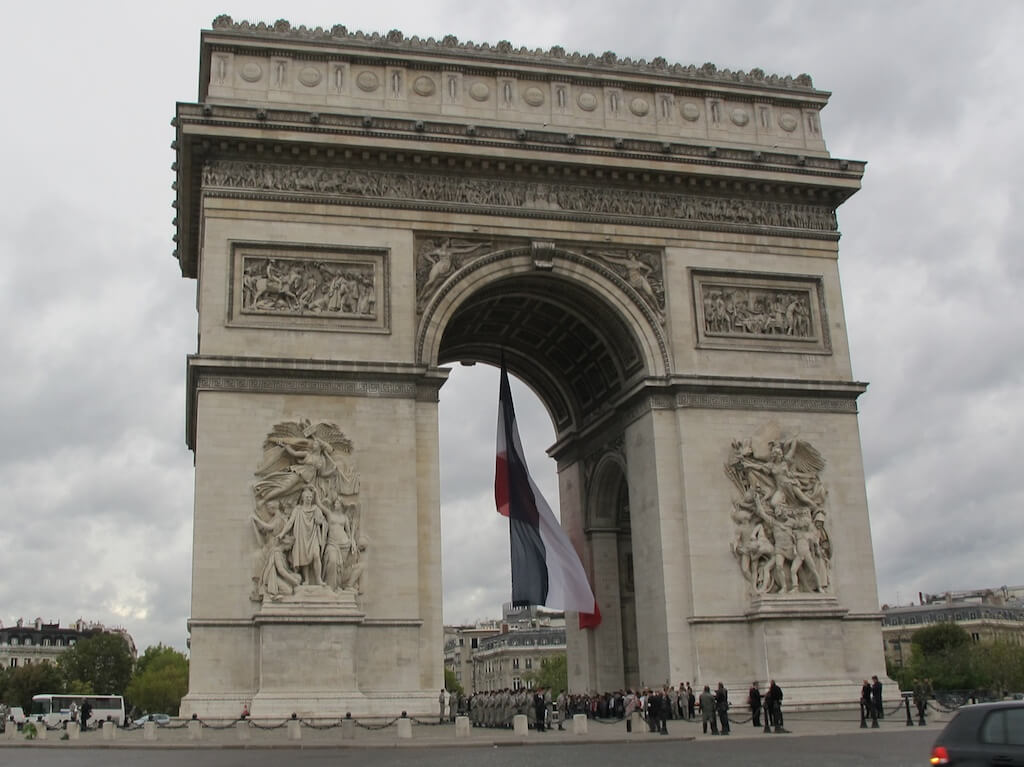 With about 1 hour left before we had to pick up baggage from the holding area, we hopped onto the Metro and found our way back to the airport after a single train change (the Paris Subway is very easy to get around).
Paris is one of those cities where you can see all of the tourist attractions of note within a day or two, yet you get the feeling that you could spend two lifetimes in the city and not truly see everything.  We were content with the amount of Paris that we saw during our short layover.
Here is a complete gallery of the sights of Paris during our layover