Last updated on January 18th, 2017 at 08:48 am
Trip Summary: Back in January of 2012 I decided to put my frequent flyer mileage knowledge, skills and learnings to the test and book the honeymoon of our dreams for my wife and me. While it took several months for the plans to fully materialize, the result was an amazing, while not always seamless trip. This is not only a recap of the trip we took and how we got there, but also the beginning of more formal travel blogging to showcase my adventures in the United States and abroad. 
Mauritius, Munich, Oktoberfest, Berchtesgaden and Paris
This trip will be summarized in the following topics:
By the time we landed in Paris at 11:30AM local time, we had been traveling for 24 hours, survived a hellish passport ordeal, but ultimately arrived at our intended destination just 5 hours after our original schedule. We were also in desperate need of a shower, and nothing could be done before we found the Air France lounge where showers were promised.
Now all we had to do was find the lounge itself, which was both easier and more difficult than we expected. This is because we were expecting that we would need to go through customs and pick up our baggage, have it inspected, and checked to the next flight. After talking with a ticket agent, we learned that this wasn't necessary – that our baggage was checked all the way through to our final destination of Mauritius.
In fact, we didn't even need to clear customs at all in order to get to the Air France lounge, which was located at the K gates area of CDG Terminal 2E. So we had an unimpeded path to the showers, and if not for the horrendous naming conventions of everything at CDG airport, we probably would have gotten there sooner.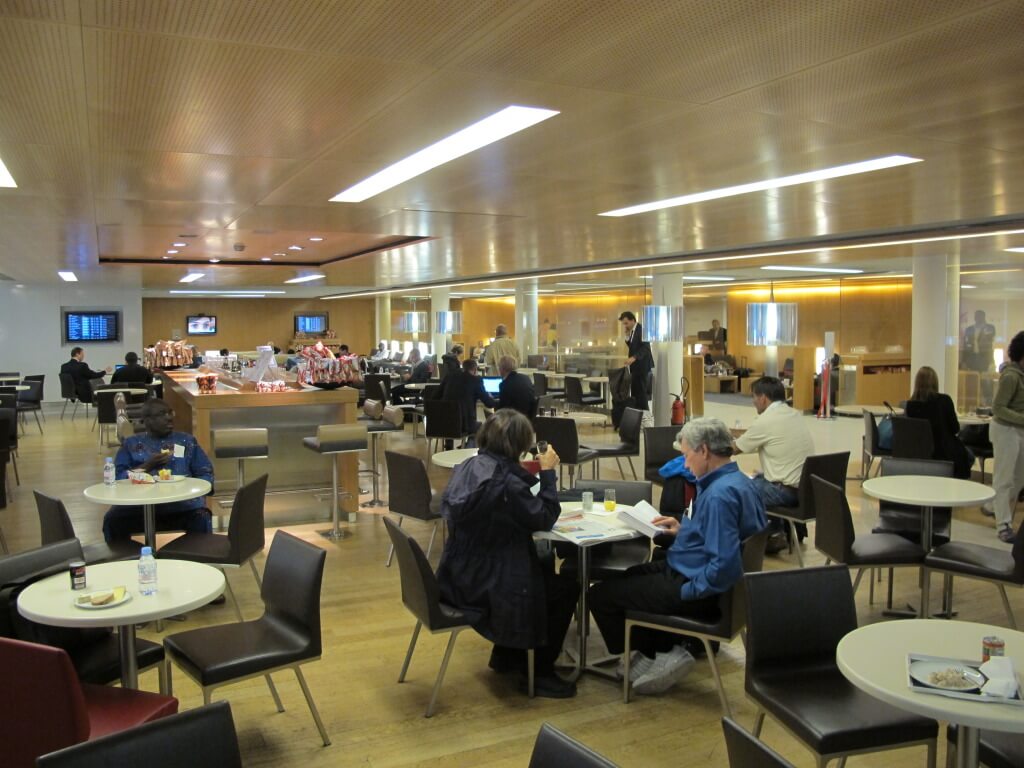 The Air France staff was friendly in letting us into the lounge, and fortunately they did not deliver crippling news like they did in Washington. So we went right to the showers to freshen up and feel normal again.
These showers were incredible. They featured a large room with a full shower, a toilet, sink and full amenity kit with  toiletries, shaving kits, etc. Totally unexpected, totally welcomed.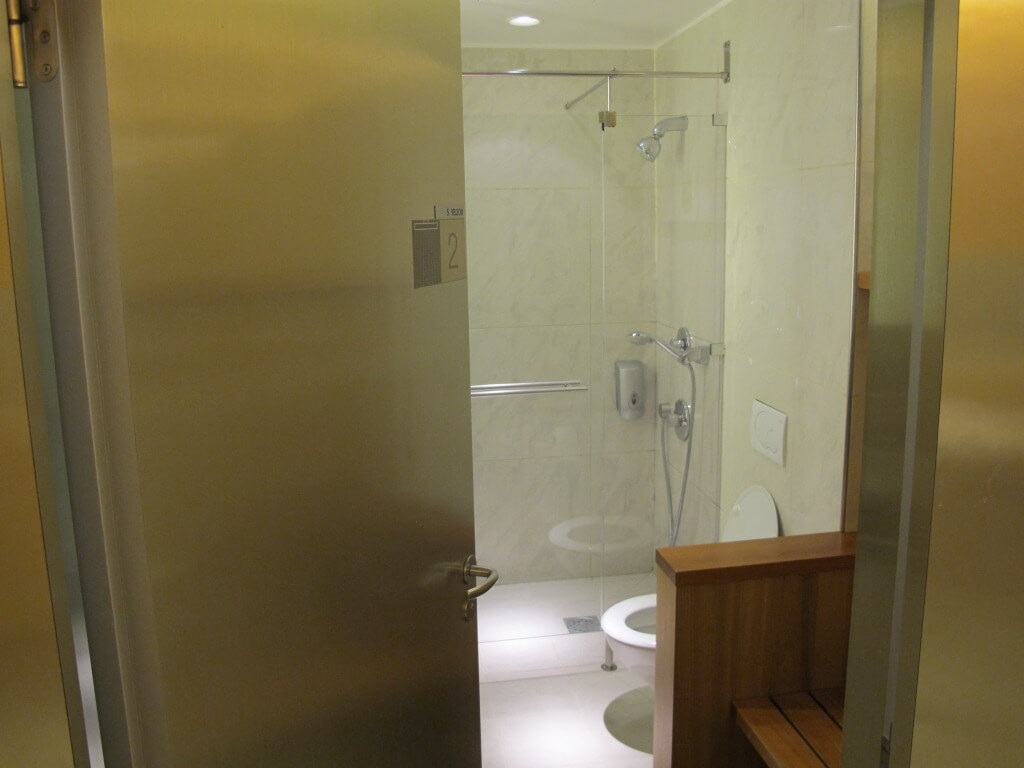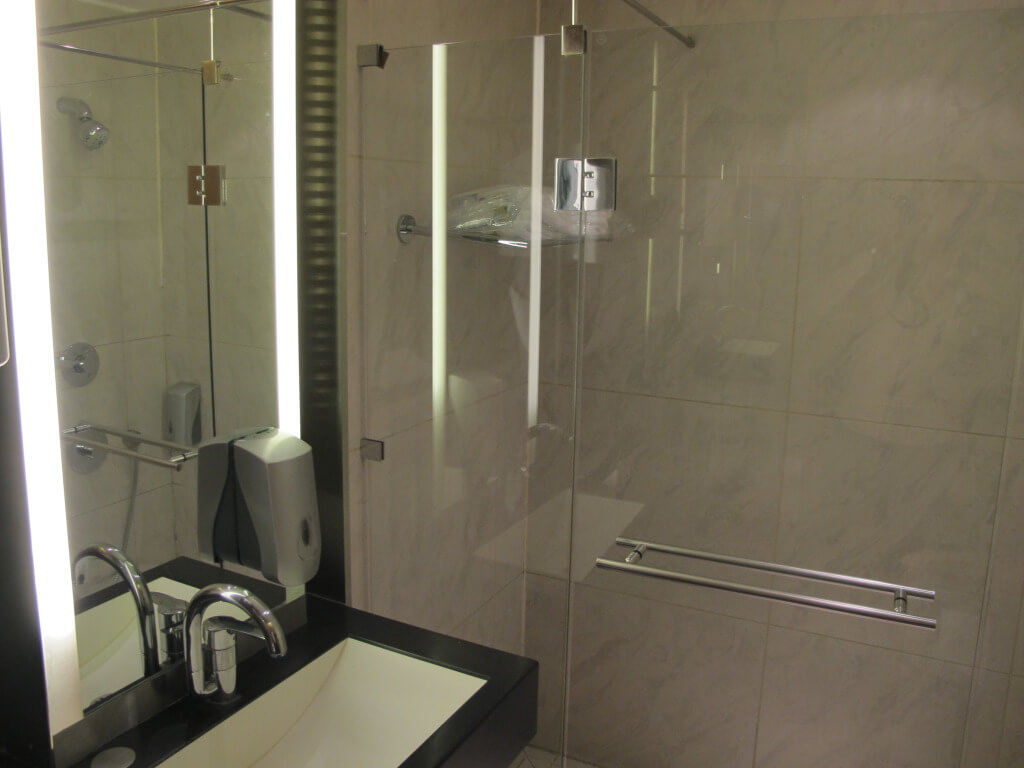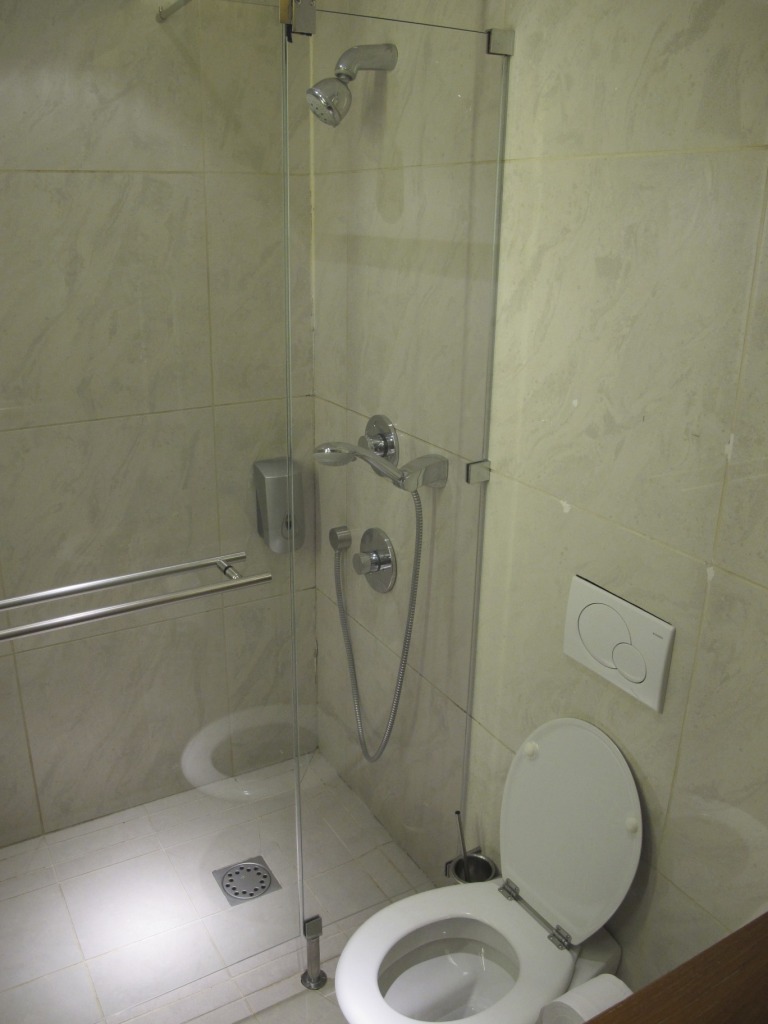 After proper showers, we realized we were famished and went about our next order of business: a light lunch before visiting the city.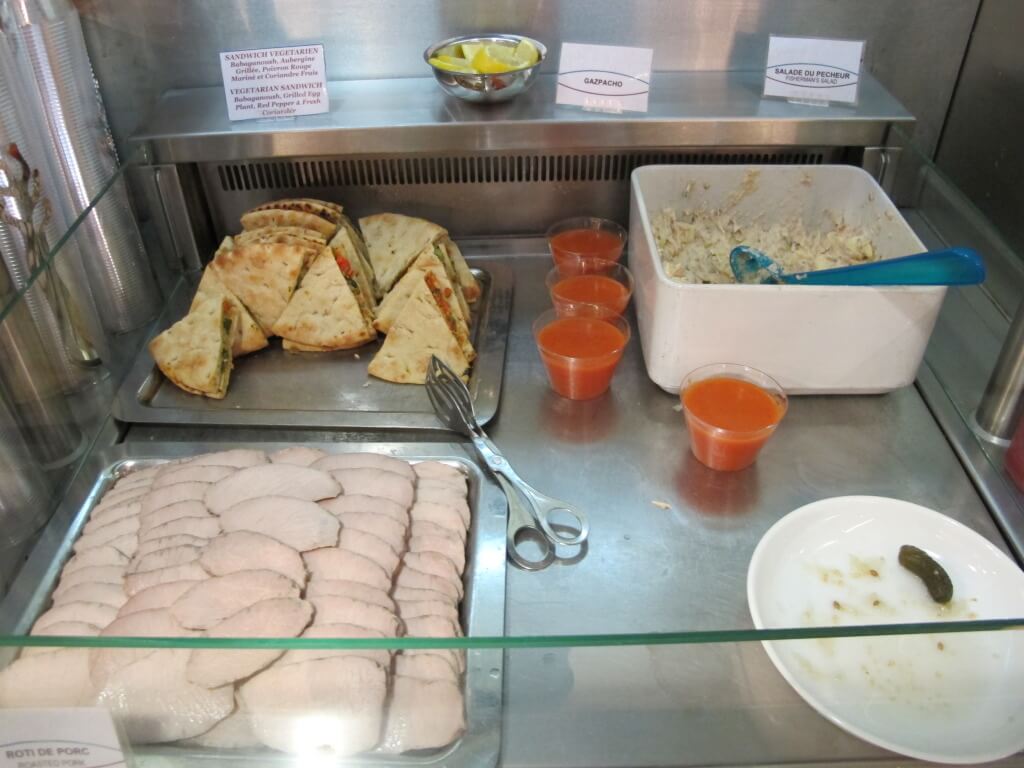 Not sure what to expect from the Air France lounge, but already pleasantly surprised by their showers, we found the food to be more than adequate for taking care of our hunger. A fine selection of cheeses, vegetarian pitas, seafood salad and roast pork were all happily consumed.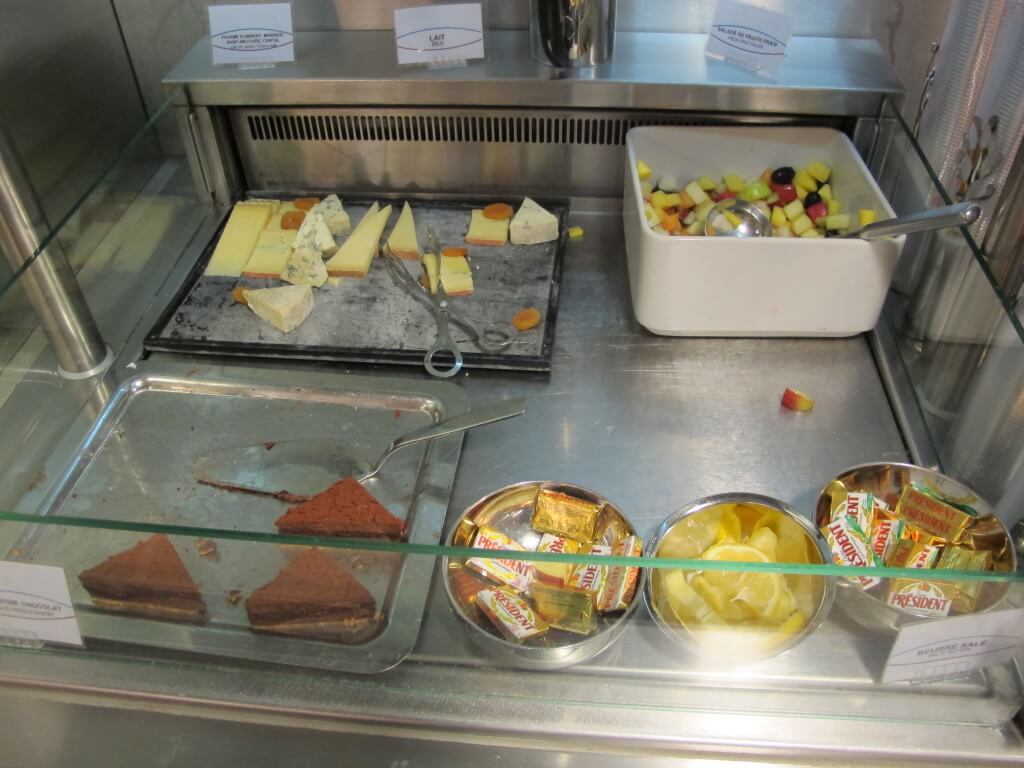 Another great thing about being in France? The prevalence of champagne, white and red wine! There was no shortage of wine available in the lounge, with 6 bottles of everything to choose from.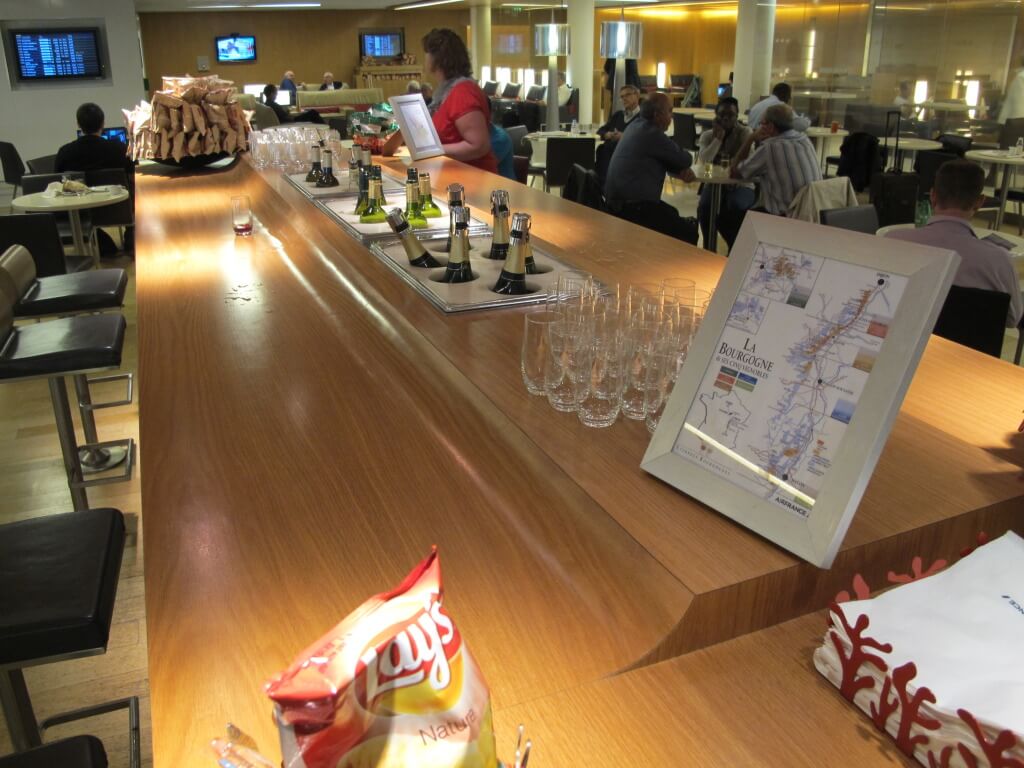 After refreshing and refueling with Air France, we still had 10+ hours to kill before our next overnight flight to Mauritius. Naturally, there was only one thing to do: take the train into Paris for the afternoon.