Our Big Adventure
Akaka Falls
After finishing up at Skyline Eco Adventures Akaka Falls, the wife and I decided to take a drive to Akaka Falls State Park to check it out the actual Akaka Falls.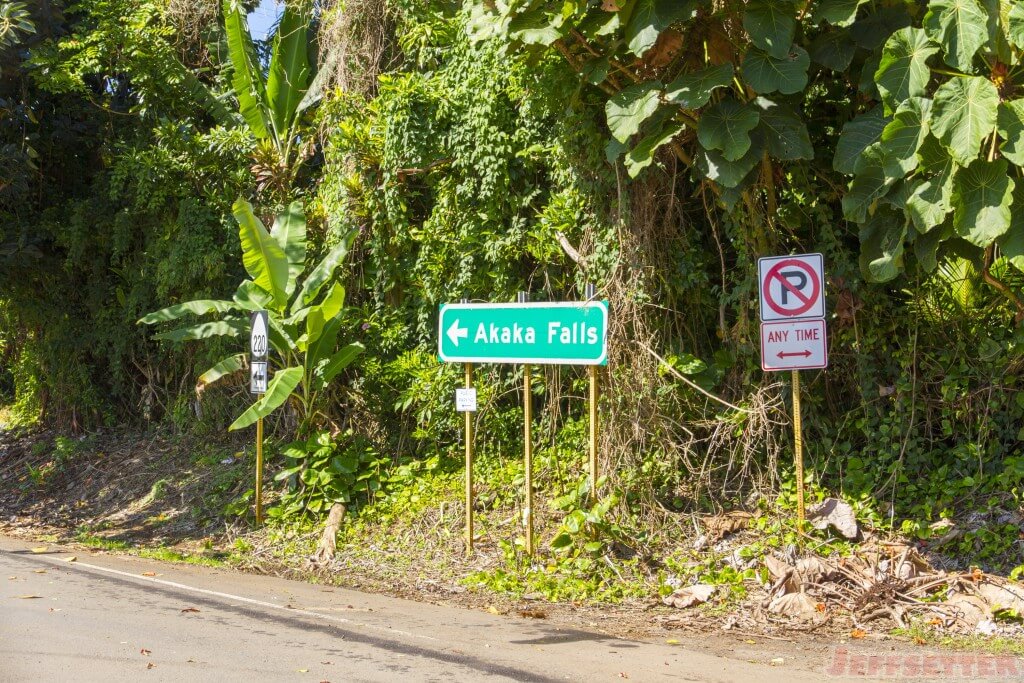 As the name of the zip line would suggest, Akaka Falls is fairly close.  From the Skyline Eco Adventures office, it's about a 10-15 minute drive further up the mountain.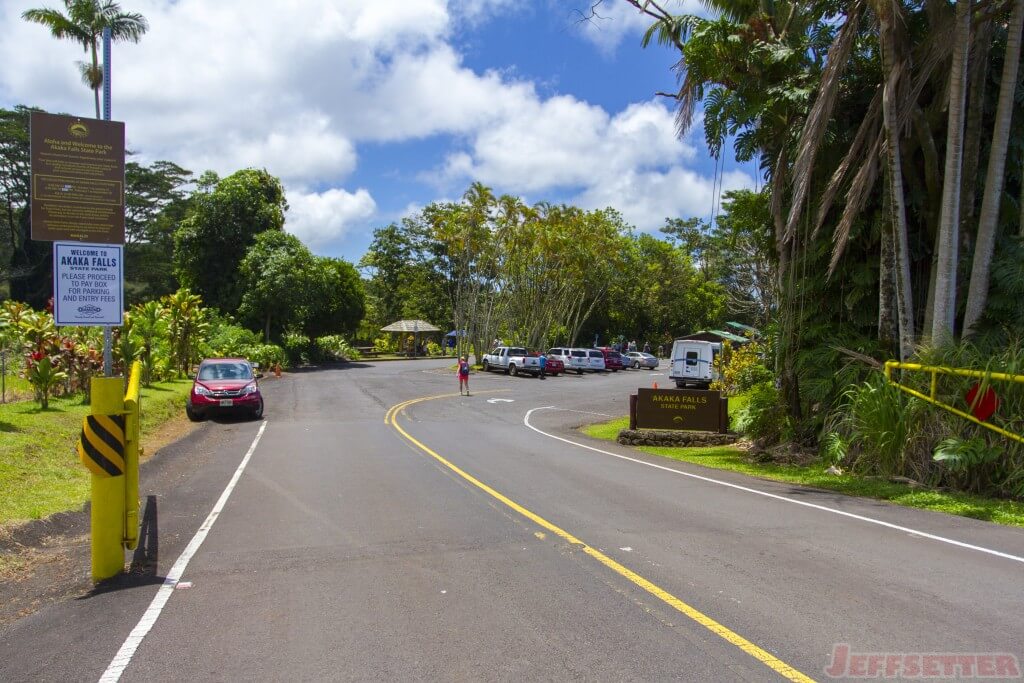 The parking lot at Akaka Falls State Park is rather tiny, and was full by the time we had arrived, so we turned around and drove back out.  We ended up parking maybe a quarter mile away (that's how busy it was) and walked into the park.  This wasn't such a bad thing, however, since there's a $5 parking fee to park in the parking lot, while the walk-in fee is $1/person.  Hawaii residents are admitted free, so don't forget your State ID or drivers license (hey, we pay taxes to maintain this place).
After gaining access to the park, you then "hike" along the paved path to the falls.  You can go either way, though we decided to follow the normal flow and went the recommended route.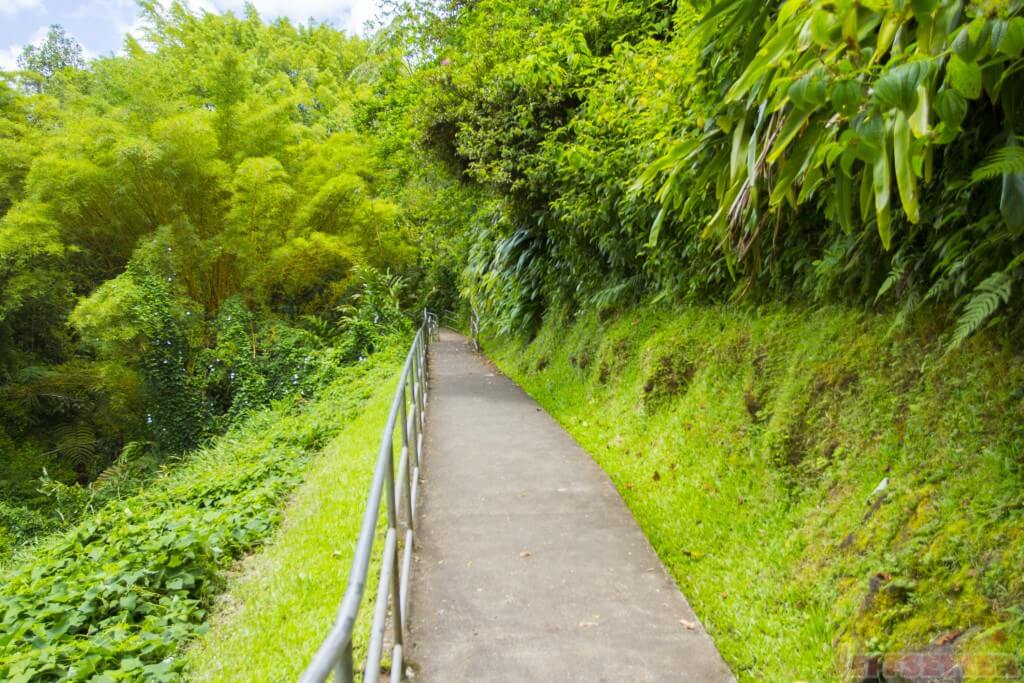 Though the path in my photos look relatively flat, there are quite a few inclines.  They aren't all that steep, but given the humidity of the area, the lack of wind, and the bight sun, things got a little difficult.
Needless to say the few shaded areas were a welcome change for me!  There actually is supposed to be another falls visible from the park besides the famous Akaka Falls, but we weren't able to see it.  But that's ok, because soon enough the mighty Akaka Falls began to come into view.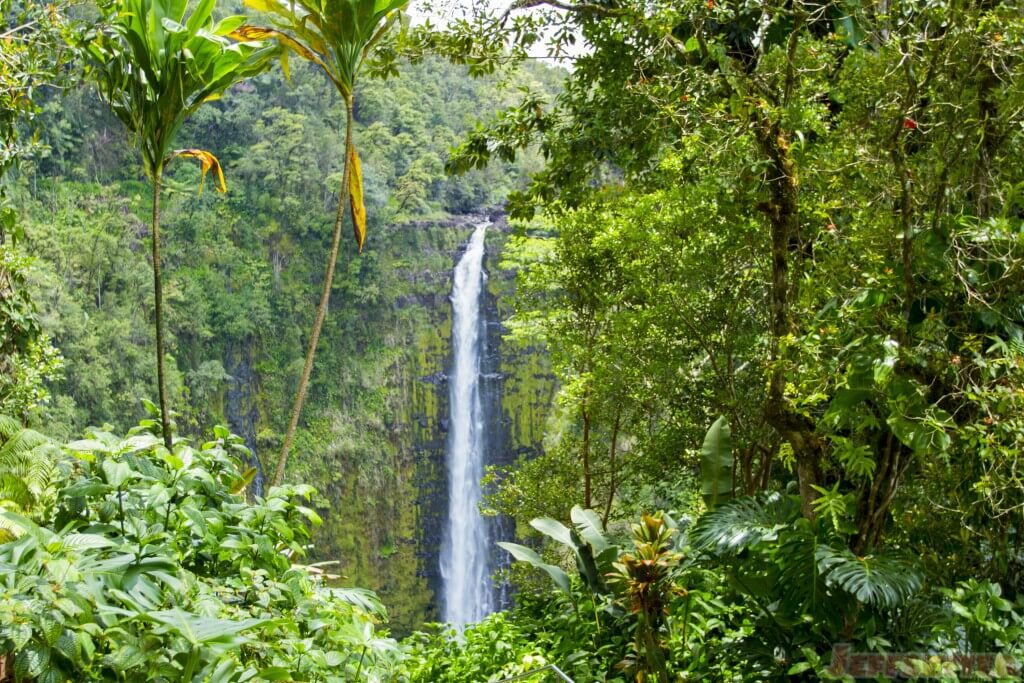 The first view of it is spectacular, but it really doesn't justify the enormity of the falls 442 foot drop.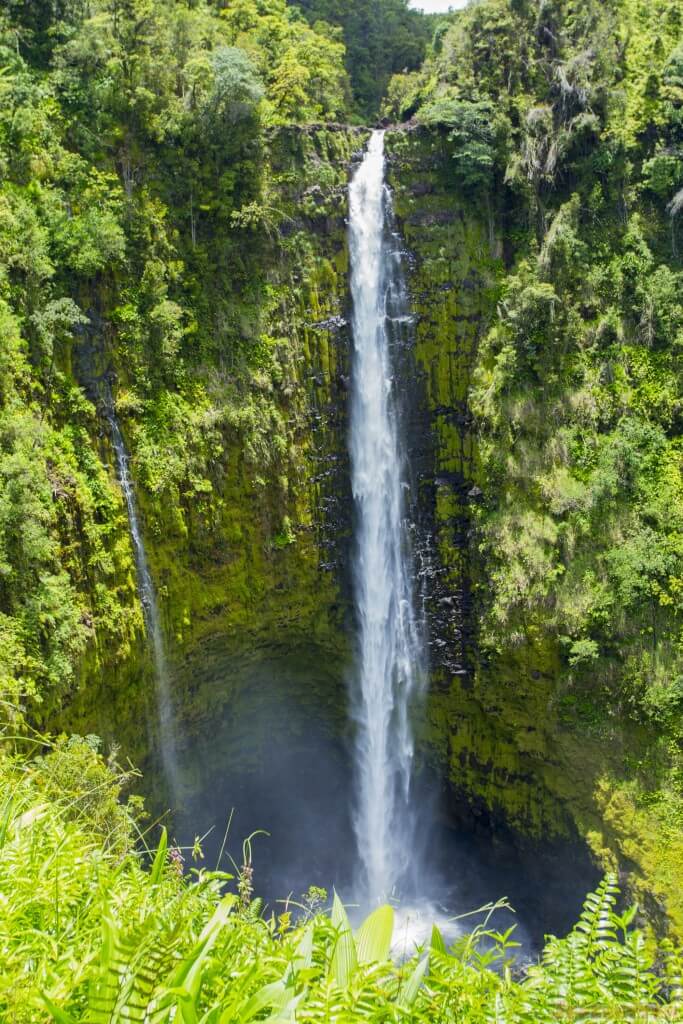 Even capturing the entire falls like I did above doesn't really do it justice.  It's really something you ought to see in person, though like any waterfall its character changes depending on the rainfall.  At the time of our visit the falls was average to small in size.  Immediately after some heavy rains Akaka Falls will swell in size, though the water may often be brown too.
After a shore break it was time to hike back up and out of the park.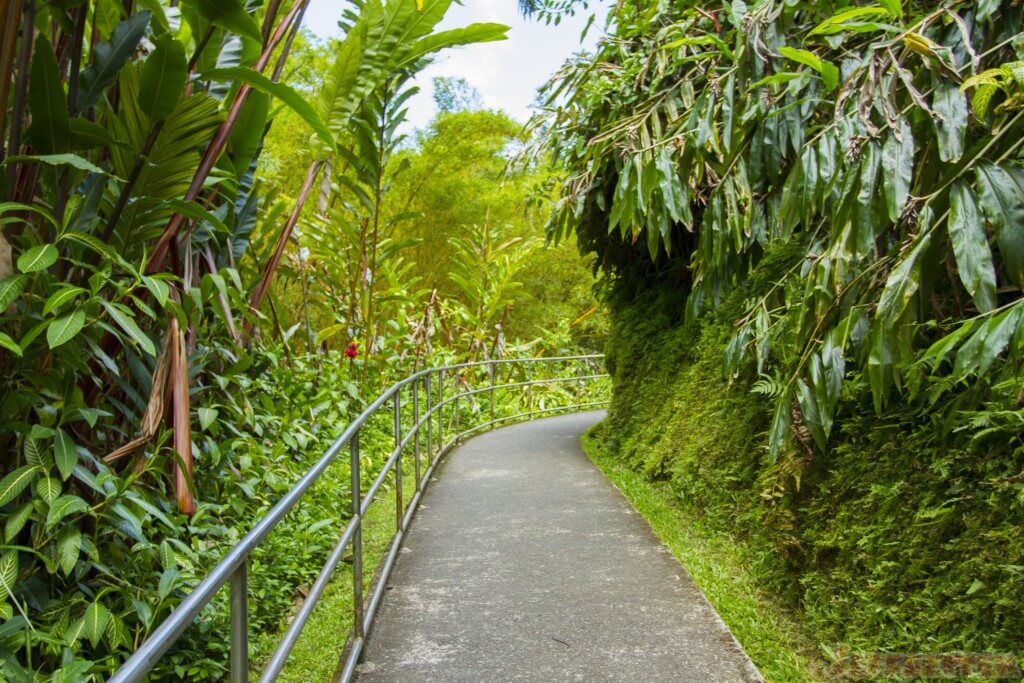 On the way up we spotted a beautiful torch ginger in full bloom.
And on it was perched a colorful baby gecko.  There's also a little more water features to see on the way out, but mostly the view is of lush rainforests once again.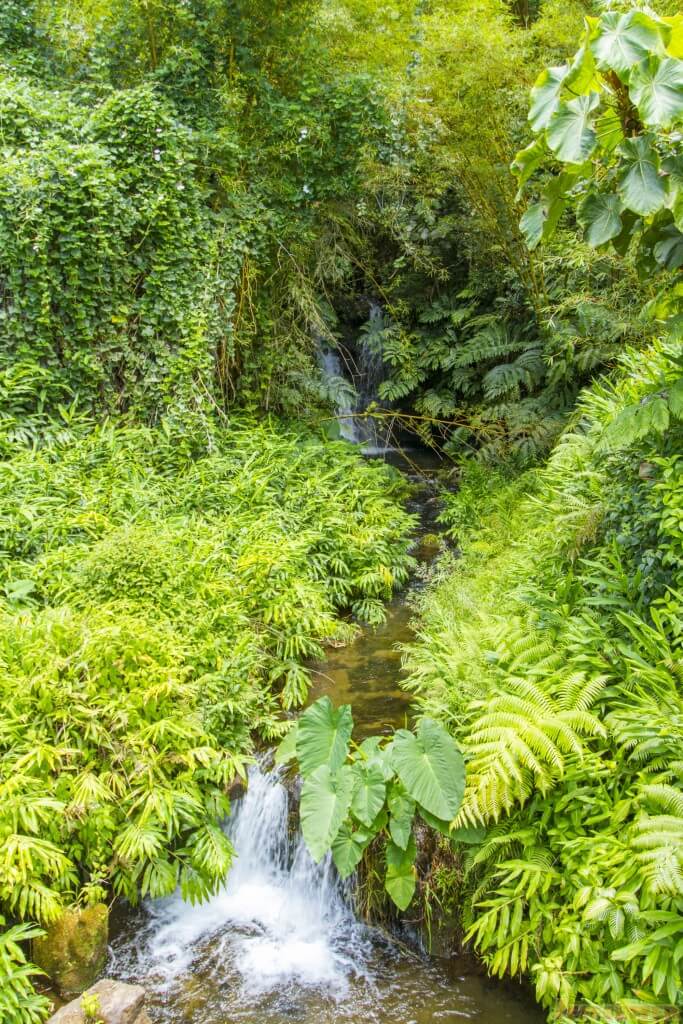 Once we made it back to the car, we tanked some water and made our way down to a shop we saw on the drive up called Mr. Ed's Bakery.  We received a 10% discount coupon from the Skyline Eco Adventures tour, so we decided to check it out.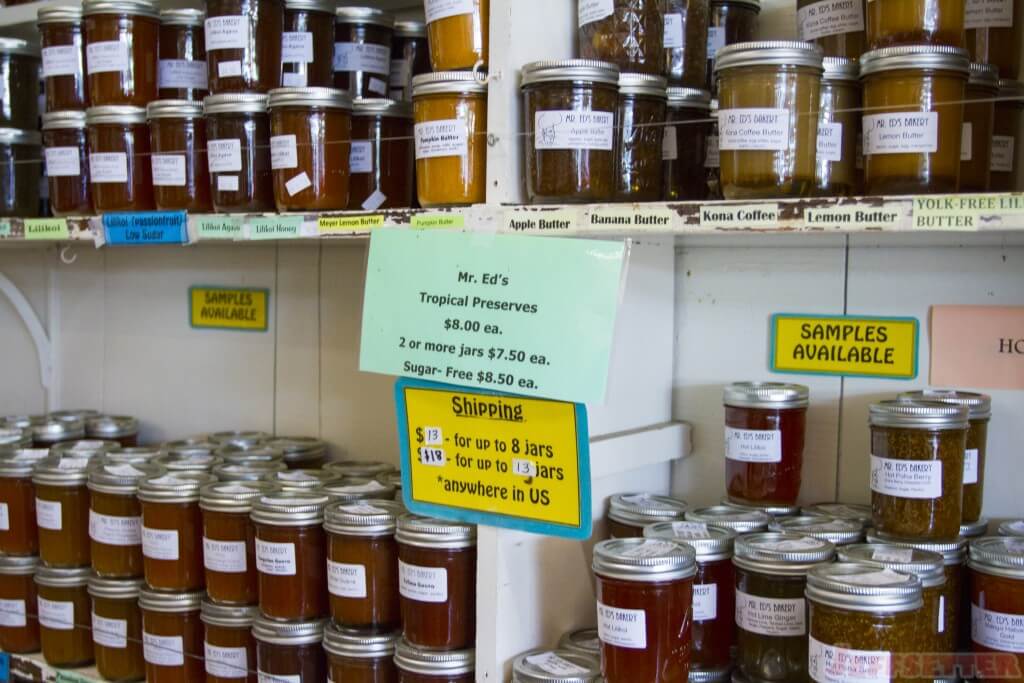 Aside from a collection of baked goods, Mr. Ed's Baker has a whole wall FULL of various types of preserves and chutneys.  All of them are homemade and go from regular types like a lemon preserve, to more exotic types like sweet potato haupia (coconut pudding) to native ohelo berry preserves.  I highly recommend stopping by after your zip line adventure and/or visit to Akaka Falls.  The staff here is great and are willing to let you sample just about anything.  Prices are a little high, but they'll ship them home to the Mainland for you for very little.