Remember the issue I had last week with Caesars Rewards? Well, they reached back out to me and worked with me to find a resolution. So, here's an update on my Caesars Rewards Fiasco.
Recap
If you didn't see my post from last week, here's a quick recap. So, I picked up my Caesars Rewards Diamond member card last Sunday. Then, on Monday night, I went over to Old Homestead Steakhouse to redeem my Diamond Celebration Dinner. Only, the restaurant couldn't redeem the offer because my card stopped working. But, at the Rewards Desk, I was told that, while the offer was in my account, it wasn't on my card and wouldn't be for a week. That didn't sound right, which was more than confirmed based on numerous readers' responses. So, I reached out to Caesars again to see what the heck was going on.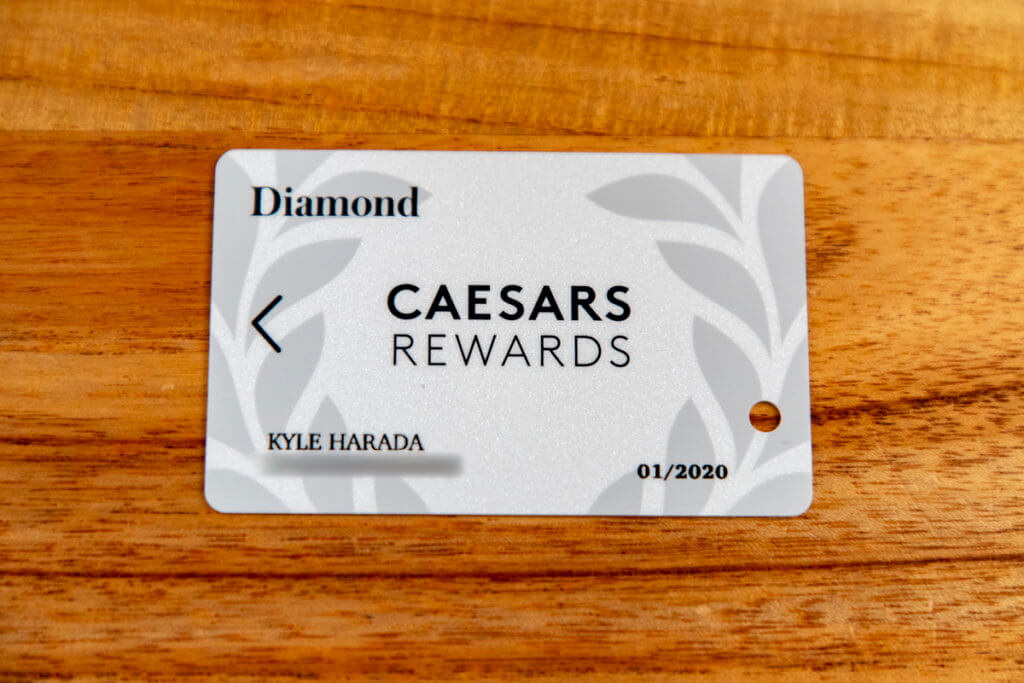 Twitter Engagement
Actually, Caesars Rewards reached out to me regarding the previous post via Twitter. Once I direct messaged them my Caesars Rewards number, they dug in and found that the offer was in my account. As a result, they asked which restaurant I had gone to and what had happened while there. So, I told them what happened as explained above. They then came back and said that the offer hadn't been loaded to my account after all. Yeah ??‍♂️. But they did say that they'd load it to my account by the end of the following day and apologized for the frustration and inconvenience.
By this time, though, I was already on my last day in Vegas, so I asked them if there's something else they could do. Preferably, I'd receive a credit for the meal I already had since I wouldn't be in Vegas much longer. And that's when things went quiet.
Phone Call
A few hours later, an incredibly helpful and friendly rep (sorry, I don't remember her name!) did reach out to me by phone. She apologized profusely and acknowledged that things had gone VERY wrong. She also clarified that the root cause of my issue was a need for ID verification. That must have been a slip-up on day one, as I did present my ID for verification at card retreival. But, hey, mistakes happen.
The rep then told me that they had gone ahead and redeemed the offer for me at Old Homestead, and as a result, they'd also reverse my credit card charge. Further, as an apology, they loaded another $100 credit to my card so that I could enjoy another dinner, drinks, etc. And, of course, I was told that they'd take this unusual circumstance as an important training point so that this issue (hopefully) never happens again).
An Update on My Caesars Rewards Fiasco, Final Thoughts
Now, let me say that getting something beyond what I'm promised in the program terms was and never is my intent. But, I think, given the circumstances, Caesars's final response was appropriate. And it's certainly better than Marriott's handling of Bonvoy issues…
However, things should have never gotten this out of hand in the first place. In fact, at the initial inquiry, the Rewards Desk reps could have prevented the whole fiasco by digging a little deeper. Why the manager did what he did? Who knows? But, it is what it is. And, hopefully, the issue never happens again. If it does happen again, though, now myself and you all know how to handle it.
Of course, I'll be watching to see if the refund from the restaurants posts too. Thus far the charge did process through (original meal + gratuity) and a second charge processed through too (just for the gratuity). So if the refund doesn't process through, I'll have to call back since they'd now be double charging me.