Heads up AvGeeks! ANA conducts A380 test flights to Honolulu ahead of the start of its new service in about a month. The first one occurred this past Wednesday, with another one set to take place in the near future.
ANA's new Hawaii service has got to be the most hotly anticipated new service for Hawaii aside from Southwest's entry into the market. And it's easy to see why; the Airline has been hyping the new service a lot. Plus, the A380 is the world's largest passenger aircraft, and few U.S. airports see regular service with the type.
Service Overview
As you'll recall, ANA's A380 service begins on May 24, 2019, between Tokyo Narita and the Daniel K. Inouye International Airport in Honolulu. Initially, they'll operate the Blue Honu A380 on Tuesdays, Fridays, and Sundays. Then, in June 2019, they'll have a separate set of daily flights as their second A380 goes into service for a total of 10 weekly flights. And, in HNL, the A380s are operating out of special gates with a dedicated lounge.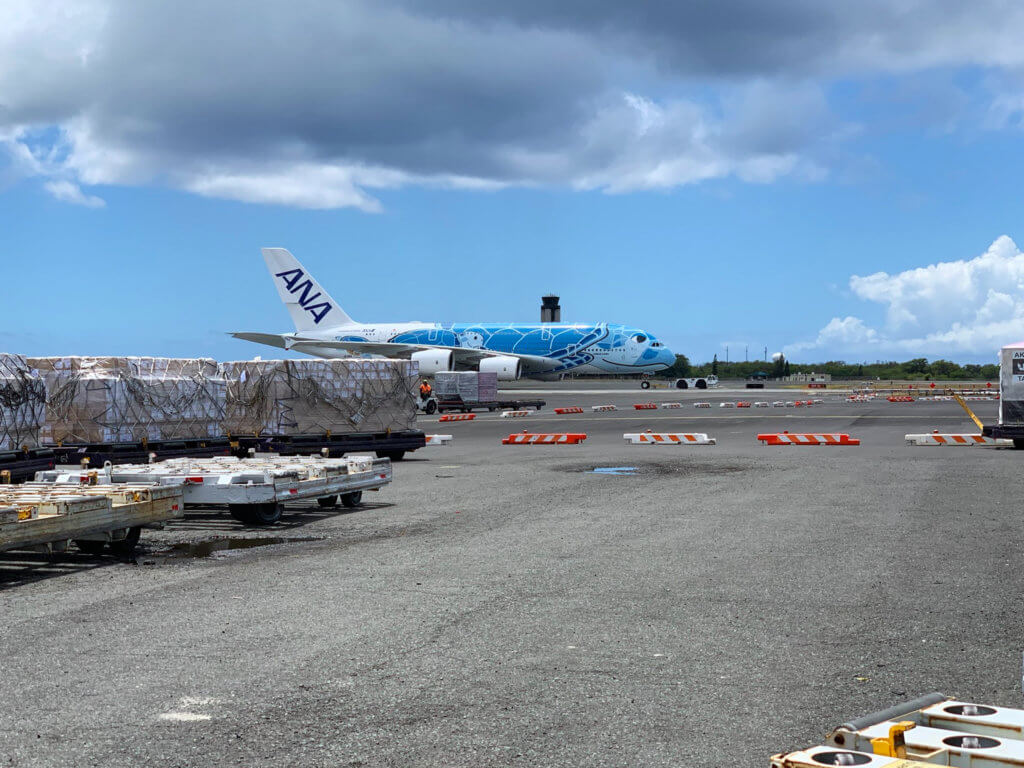 Test Flights
Onboard ANA's A380 test flights were two pilots and six passengers. Those passengers include three ANA employees and three representatives from the Japan Civil Aviation Bureau. The purpose of the flight, according to the Honolulu Star-Advertiser, is to validate airport operations in Honolulu. Though, I suspect the flights are also to ensure that ANA can operate the aircraft on the route safely.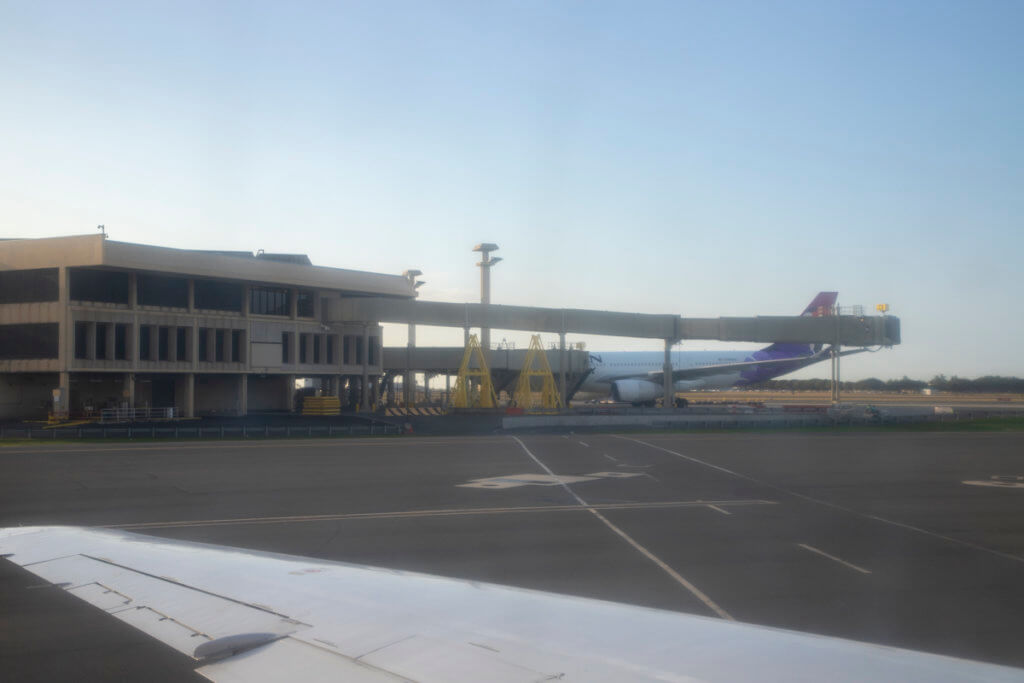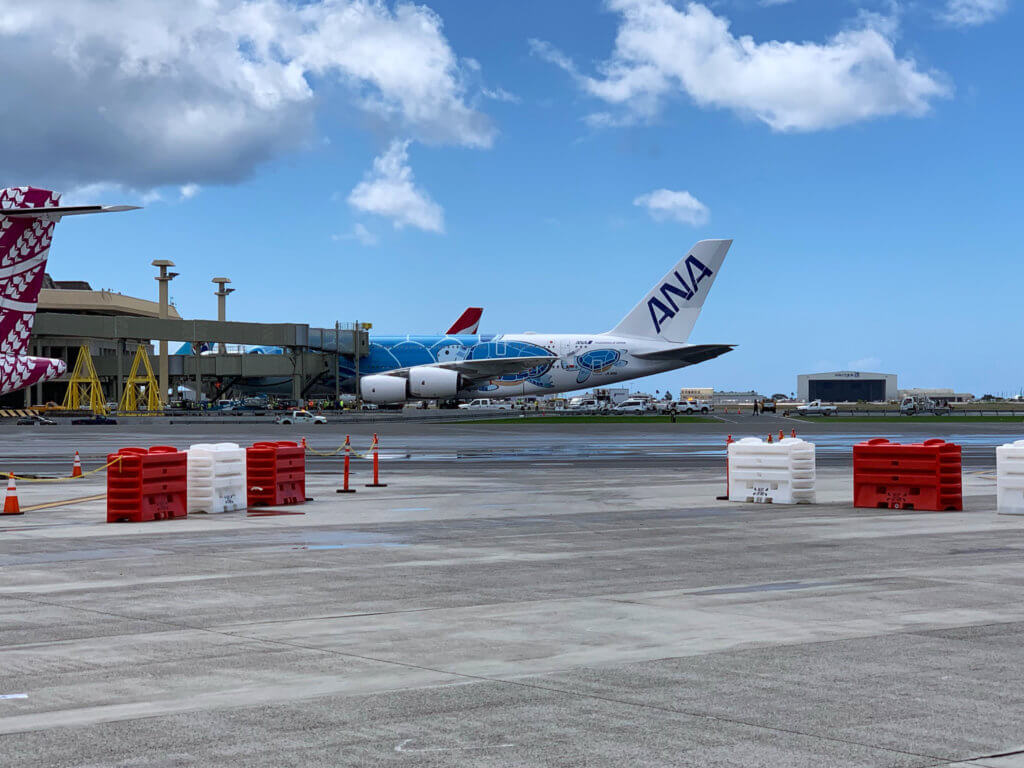 ANA Conducts A380 Test Flights to Honolulu, Final Thoughts
Unfortunately, I'm in Vegas, so I couldn't see the jet in Honolulu. Not that I would have been able to anyway since I have to work, but yea. That's ok, though, regular service is set to begin soon enough! So I'll have many opportunities to see the flying Honu, especially come June. And, thankfully, I have family that works at the airport and can send me pictures. So, thanks! ?