In the points and miles community, many put considerable emphasis on getting complimentary breakfast as part of their elite status. For some, this might even be more important than room upgrades. But are free breakfast benefits that important? I'm not so sure.
Look, I get it. Getting free breakfasts can save a LOT of money. And saving money is essential – I know. Points and miles are the only reason I can travel at all. But when you really think about it, if you travel primarily for leisure, this isn't a benefit that should be a priority.
Are Free Breakfast Benefits That Important?
While I understand the appeal of complimentary meals, I have a few reasons for asking are free breakfast benefits that important. For one, at least here in the U.S., hotel breakfasts aren't all that great. In fact, regardless of whether not I pay for it or not, many hotel breakfasts just aren't worth the time, calories, or effort. Recent examples that come to mind include our breakfast experiences at the Grand Wailea and the Royal Hawaiian Hotel.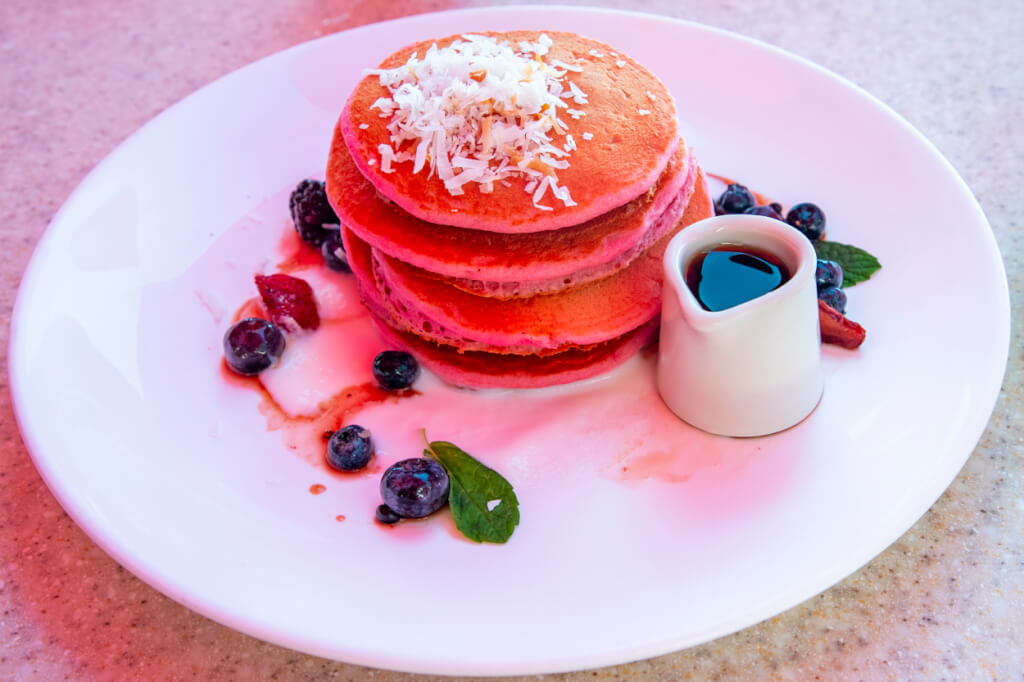 Since hotel breakfasts are often so lackluster, why not seek out what's good locally? While I'm always searching for what's good where I'm traveling, I seldom put much thought into breakfast. The reason for that is often because we either eat at the lounge/use our benefit or just don't eat breakfast at all. Sometimes, I'll splurge on room service – especially if it sounds great, which was the case at the Waikiki Beach Marriott pre-pandemic and the then Los Alcobas Napa Valley.
But even then, unless your hotel is serving up something unique or specialties of the area, what are you missing out on. Here in Honolulu, for example, you could enjoy this amazing Sisig from Mud Hen Water instead.
Or, you could enjoy a refreshing Lilikoi Moana Acai Bowl from Island Vintage.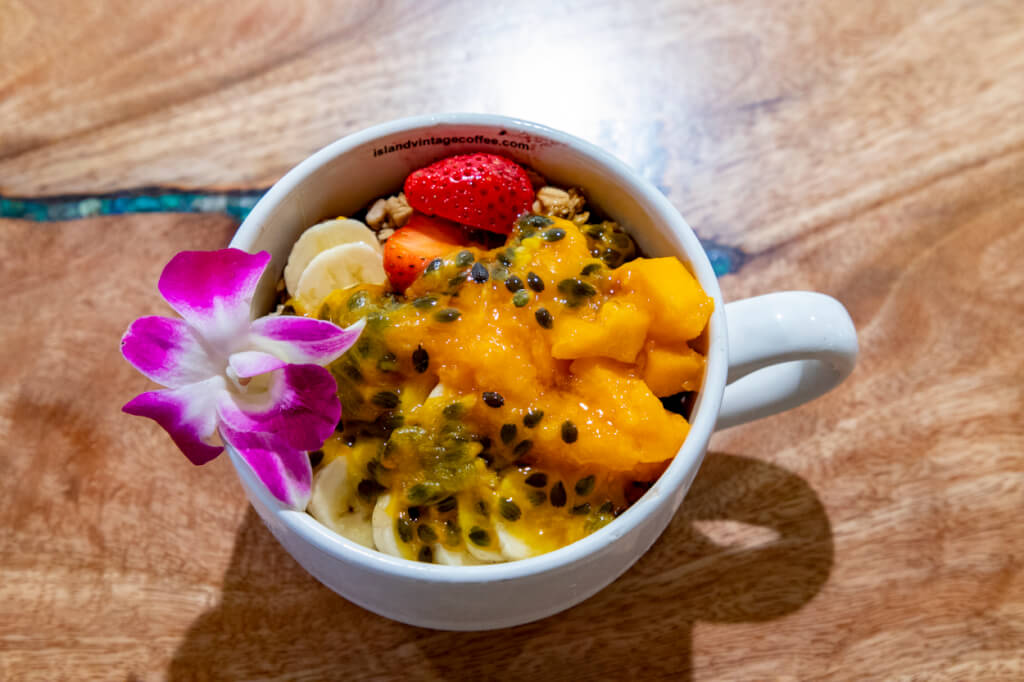 Are Free Breakfast Benefits That Important?
Look, I'm not advocating abandoning elite statuses or hotel breakfast. However, I think its important to consider what you're leaving on the table when you choose not to venture out for your first meal of the day. Maybe plan on enjoying a leisurely morning meal in your hotel for some of your stay and venture out for the others? If you're coming to Hawaii, you owe it to yourself to get out and discover something new. Even if that means getting something simple like a Portuguese Sausage, Eggs, and Rice plate or an Omelet Sandwich from Zippy's.
That said, I've certainly had some fantastic lounge breakfasts too. One that stands out to me in particular is the one we enjoyed at the Berlin Marriott. Everything, and I mean everything on offer was stunningly delicious, even if it was simple.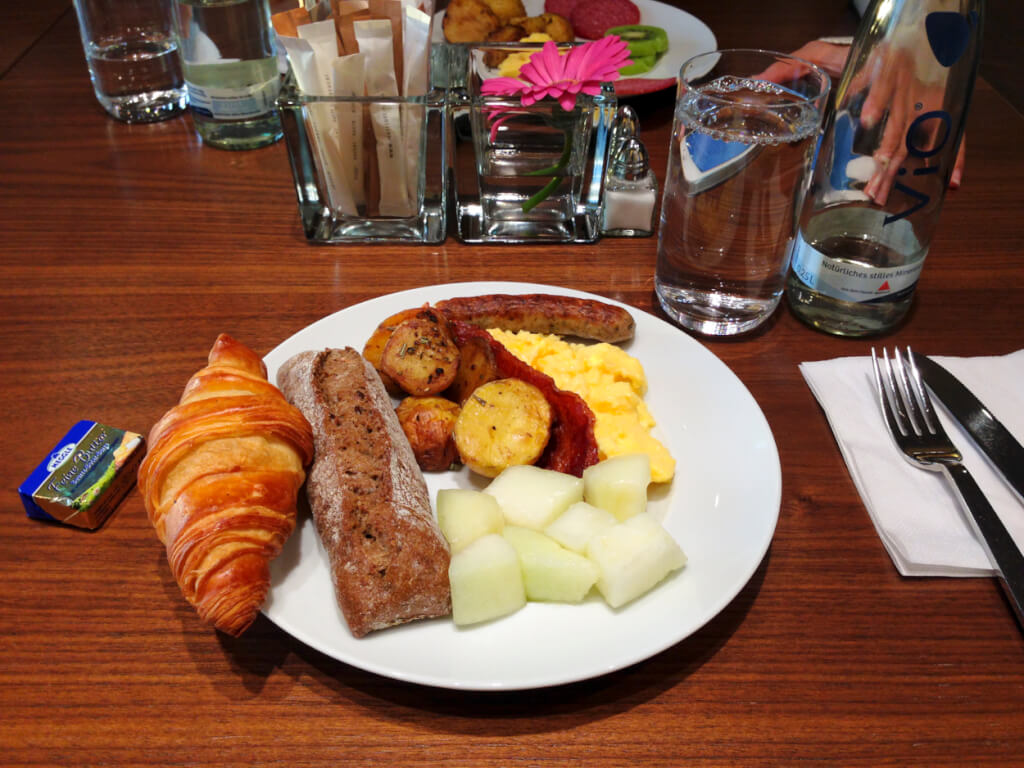 Then again, the Rome Grand Hotel Flora's breakfast was pretty bad, even though it looks good.