On the heels of Citibank's massive cardholder benefits cut, I've learned that the Hawaiian Air World Elite Mastercard is losing benefits too. But, the more I thought about it, the more I realized what's really going on here.
To recap, Citi cardholders recently lost the following benefits:
Worldwide Car Rental Insurance
Trip Cancellation + Interruption Protection
Worldwide Travel Accident Insurance
Trip Delay Protection
Baggage Delay Protection
Lost Baggage Protection
Citi Price Rewind
90 Day Return Protection
Roadside Assistance Dispatch Service
Travel + Emergency Assistance
I don't know the complete breakdown regarding who provides what coverages, but things like Price Rewind, also known as Price Protection, are often offered at the network level. That is to say that Visa, Mastercard, etc. provide those benefits.
In fact, after chatting with a friend a mine, I began to realize what's really going on. You see, I work for a small financial services provider that issues Mastercard debit and credit cards. And, recently, we notified our cardholders that we're dropping Extended Warranty and Price Protection. While not as extensive as Citi's change, it's a little similar. Oh, and if you didn't already notice, Citi is primarily a Mastercard issuer.
Well, Barclay's is now notifying cardholders of a similar change. And, surprise surprise, Barclay's is a major Mastercard issuer too.
Barclay's Changes
Beginning November 1, 2019, Barclay's Mastercard cards are seeing the following benefits go away:
Extended Warranty
Price Protection
Return Protection
Trip Delay Benefits
Simultaneously, affected cards are receiving enhancements to their Mastercard Identity Theft Protection services. The FrequentMiler reports that other potential enhancements include Roadside Dispatch, Auto Rental Collision Damage Coverage, and Cell Phone Insurance. But, those additional enhancements aren't official, so stay tuned for further details.
At this point, I'm assuming affected Barclaycard cards include:
AAdvantage Aviator
Carnival World
Barnes & Nobles Mastercard
Hawaiian Airlines Business Card
AAdvantage Aviator Red
JetBlue Business Card
Upromise Mastercard
Diamond Resorts World Mastercard
JetBlue Card
JetBlue Plus Card
Miles & More World Elite Mastercard
RCI Elite Rewards
Frontier Airlines World Mastercard (WORLD MASTERCARD?!)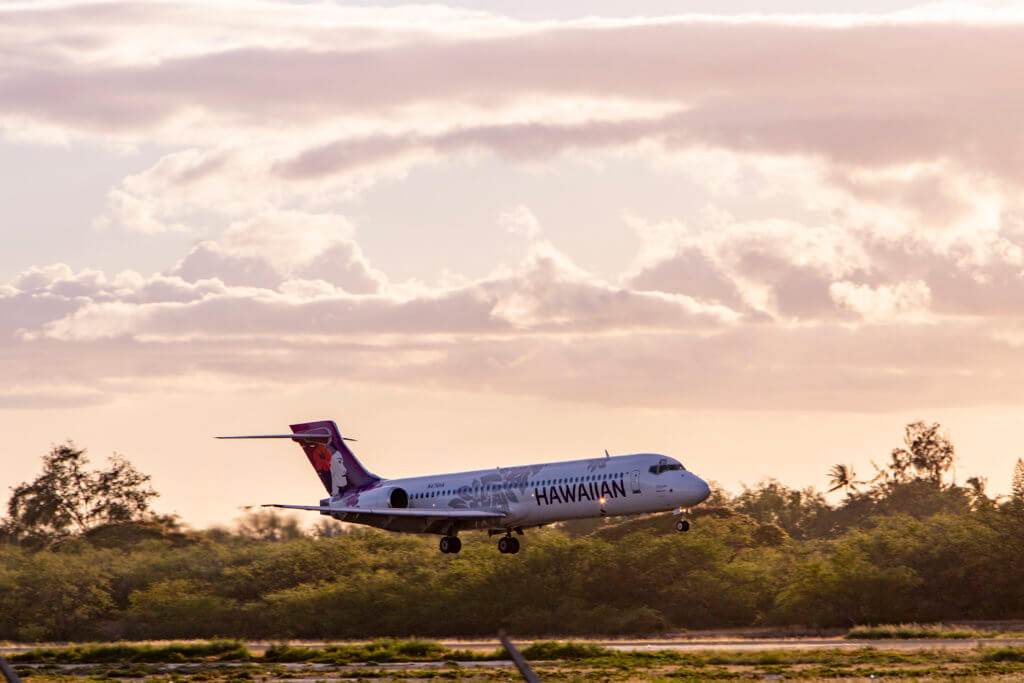 Hawaiian Air World Elite Mastercard Losing Benefits, Final Thoughts
My take, any and all negative changes suck. However, at least some of the changes happening aren't exactly the fault of the issuer. But, it is a bit odd to remove travel benefits from travel cards. And while Barclay's cuts aren't as extensive as Citi's, it still reduces the value of their cards. Especially since they, fairly recently, upped the annual fees on cards like the Hawaiian Airlines World Elite Mastercard from $89 to $99.
So, while the card already had questionable value, it's value continues to worsen. And Hawaiian isn't helping in that regard either. Earlier this year they seriously devalued HawaiianMiles. Then, just last week, they added basic economy, which saw an across the board $30 increase to all their existing fares. Plus, their much-touted complimentarily meal isn't really a meal anymore, and it certainly doesn't taste all that great too.
I mean, if you really want to earn HawaiianMiles, pick-up an Amex Gold or EveryDay Preferred and transfer your points to HawaiianMiles. Alternatively, you can pick up a Chase Ultimate Rewards card and transfer those points to Southwest Rapid Rewards. After all, it costs half as many points to travel intra-Hawaii on Southwest. And you can transfer your points to British Airways for cheap travel between Hawaii and the West Coast.