Hawaiian is in the midst of modernizing and expanding its fleet of long-haul aircraft.  And, as part of this, Hawaiian has rolled out it first ever lie-flat seats.  But Hawaiian Airlines first class seat certification data may hold some clues.
Years ago Hawaiian Airlines placed its largest order of aircraft.  The goal was to extend their reach with more capable aircraft and update their aging fleet of Boeing 767-300s.  So, today they now have 24 Airbus A330-200s in service, along with 2 A321neos with 16 more on order.  And, at present, the Airline has six Airbus A330-800neos on order too.  However, since Hawaiian has the sole order for the type, the Airline is re-thinking the order.  The concern here is that the type won't be in production for long, causing prices for spares to soar in the future.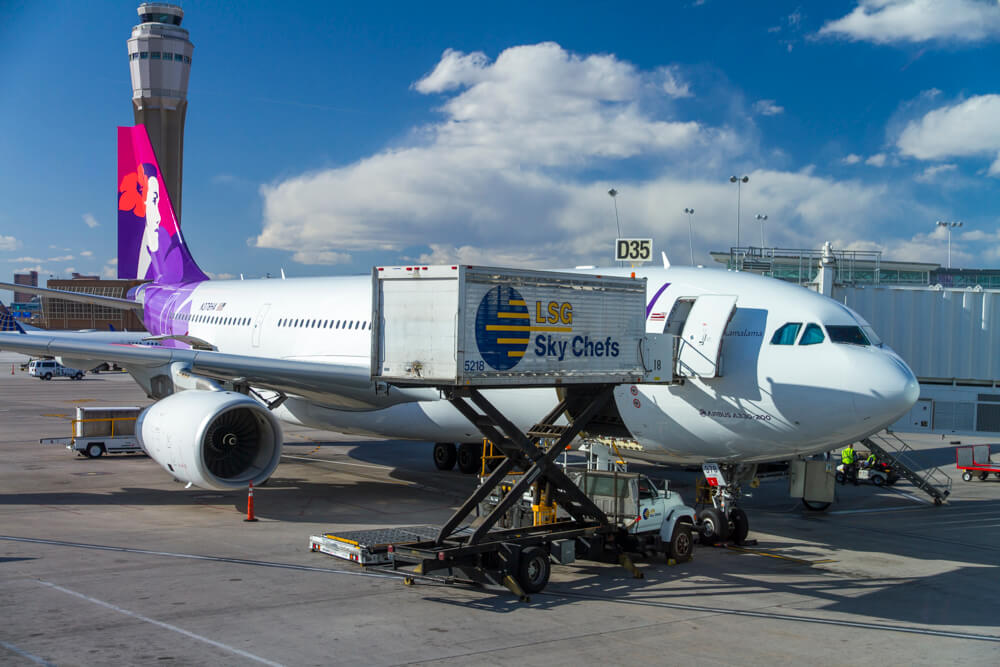 As an alternative, Hawaiian's executives are considering the much more radical Boeing 787.  Hawaiian originally scoffed at the type thanks to its cost and backlog.  However, that backlog has lessened in recent years making the carbon fiber bird a more viable option for Hawaiian.
Seat Certification
And that brings us to the seat certification.  As far as I know, Hawaiian is, thus far, the only airline currently using the model of lie-flat seats installed on their fleet of A330s.  The seat is manufactured by Optimares and is known as the Maxima Plus.  It can us used as Hawaiian has does, as a lie-flat seat, or as an angled lie-flat seat.  And while that's a little interesting, what's more interesting, though, is the bit on aircraft certification on the manufacturer's website.  The seat is certified for use on only two aircraft: the Airbus A330 and the Boeing 787.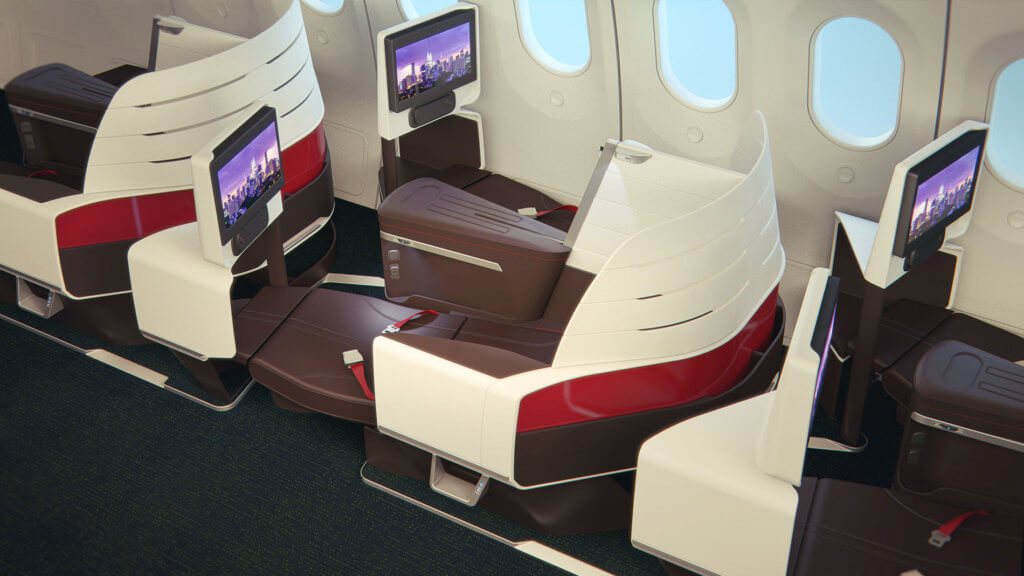 Now, it's worth noting that Hawaiian didn't pay to have the Maxima Plus certified on the 787.  Rather, Ecair/Privatair was going to install the Maxima Plus on a 787 for business class duty.  However, that 787 has been sitting in Victorville for years now, so the prospect of it being finished seems slim.
Hawaiian Airlines First Class Seat Certification, Final Thoughts
While this information is interesting, it means nothing.  The seats were certified on the 787 by another airline that ultimately never installed them.  However, it makes me think, does the fact that the certification exists a part of the reason why Hawaiian is revisiting the 787?  That being said, the 787-8 does have a shorter range and holds fewer passengers than the A330-800neo.  The 787-9, on the other hand, flies farther and hold more passengers than the A330-800neo.  But the 787-8 does have enough legs to reach a few points across Western Europe.
What will ultimately happen, as I've said many times before, is anyone's best guess.  No one even knows what Hawaiian intends to do with these aircraft either.  That information would help give better insight to their thought process, but oh well.  We're told we'll know sometime this year, so we'll just have to wait and see.