Today, the American Express dining bonus enhancements kicked in. But, at the same time, other improvements went live. Further, the Amex Rose Gold card returns too, but only for a limited time.
By now, I'm sure most of us know about the ability to earn 4x points on restaurant purchases around the world with the Gold Card. That alone was a significant and welcome change. But, in addition to that, Amex is adding a new dining credit partner too.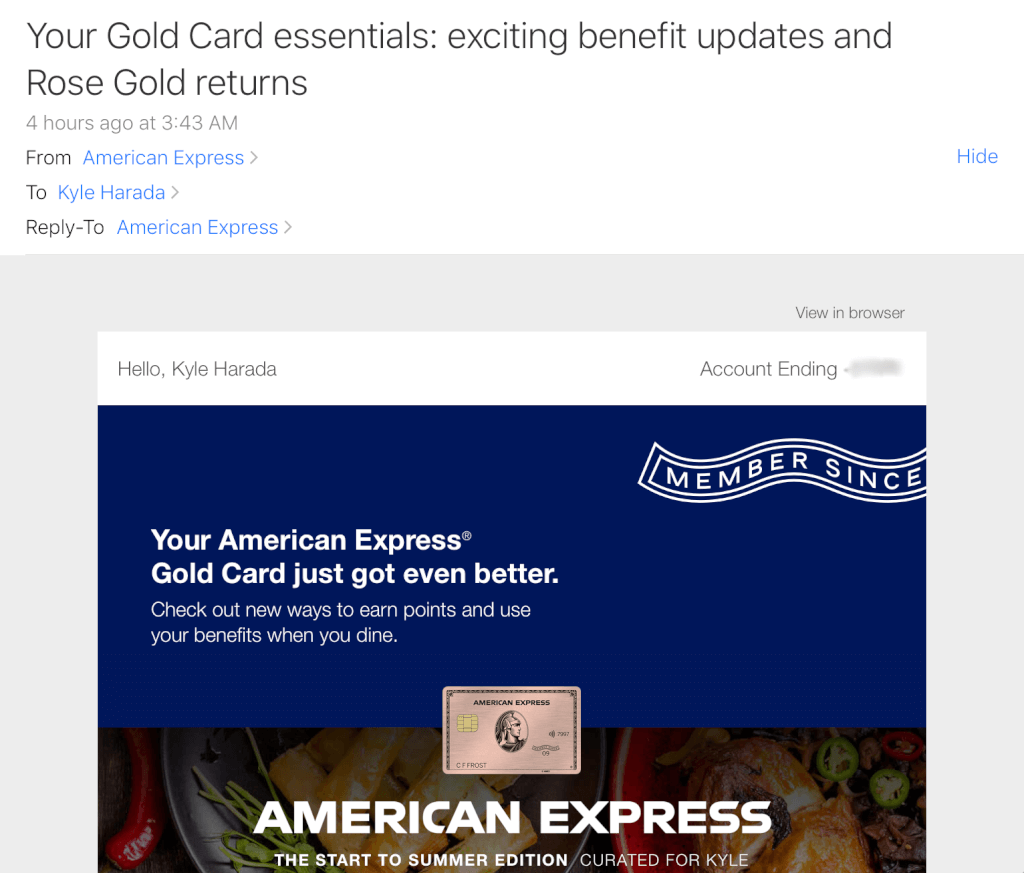 New Dining Credit Partner
Up until today, you could receive a $10 statement credit per month when making purchases as GrubHub, Seamless, The Cheesecake Factory, Shake Shack, and Ruth's Chris Steakhouse. But, beginning yesterday, cardholders receive the statement credit on purchases made with Boxed too.
If you're like me, I didn't know what the hell that is. But, apparently, Boxed is a bulk shopping site, allowing customers to purchase Costco-size home goods and groceries online. How they compare to Costco in terms of price, though, I'm not too sure. And this benefit doesn't matter for myself or my Hawaii people either, as Boxed doesn't ship to Hawaii or Alaska ?.
The Return of the Rose Gold Card
According to Amex's e-mail, they're bringing back the Rose Gold card due to popular demand. It is still a limited edition card, but it's only available until July 17, 2019. An, guess what? New cardholders cannot apply for this card on their own. In order to receive the Rose Gold card, you must apply via a referral link. Strange, but ok. So if any of you want to apply for the card, please let me know and I'd be happy to shoot you over my referral link ?.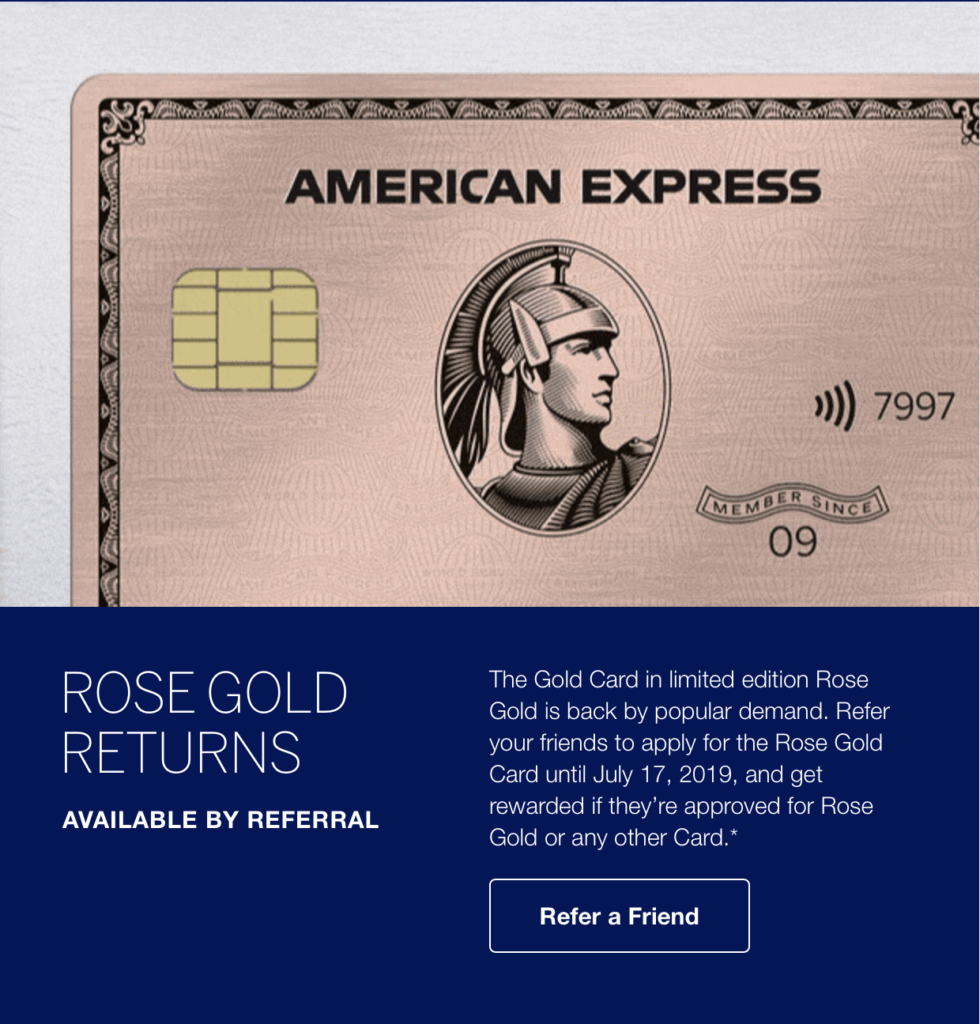 The Amex Rose Gold Card Returns, Final Thoughts
At a time when most of the news about my favorite Chase Sapphire Reserve has been about devaluations, it's nice to see Amex making positive changes to the Gold Card. It was already a fantastic card with one glaring issue for world travelers. And now, with that issue fixed, it's got to be one of the most compelling cards available today.
It's worth reminding that the Amex Gold Card earns 4x points at restaurants worldwide, 4x points at U.S. grocery stores up to $25,000 in spend annually, and 3x points on flights booked directly with airlines or amextravel.com. You also receive an annual $100 airline credit fee and $120 dining credit (in $10 monthly increments). Plus, don't forget, the points you earn with this card are transferrable to tons of travel partners like Marriott, Hilton, ANA, Virgin Atlantic, and even Hawaiian Airlines.
So if you've been thinking about getting this card, and especially if you want to the Rose Gold limited edition, now's the time to apply. And if you have the Hawaiian Airlines World Elite Mastercard, please ditch that card and get this one… You'll earn SO MANY more HawaiianMiles with this card than you will with that one. Just saying.