I love Shake Shack.  Their burgers are definitely one of my favorites anywhere.  So anytime I get a chance to dine there, I do.  Which meant paying a visit to Shake Shack Las Vegas.
When I went to New York this past December, I finally got to give Shake Shack a try.  And I loved it so much that I at there again during our day trip to Washington D.C.  So when I found out that Vegas had a couple of Shake Shack locations, I had to visit one of them during our visit.
Shake Shack Las Vegas
There's actually four Shake Shack locations in the Las Vegas area: New York, New York; T-Mobile Arena; Henderson; and Summerlin.  The only location on the Strip, however, is the one at the New York, New York, as the T-Mobile Arena location is only open during events.
Thankfully, the New York, New York is pretty close to the Aria Resort.  It's about a 10 minute walk away, though when it's really hot, I imagine that even that short of a walk could become unbearable.  At any rate, after we finished our massage, we stopped by our room, then headed over to Shake Shack.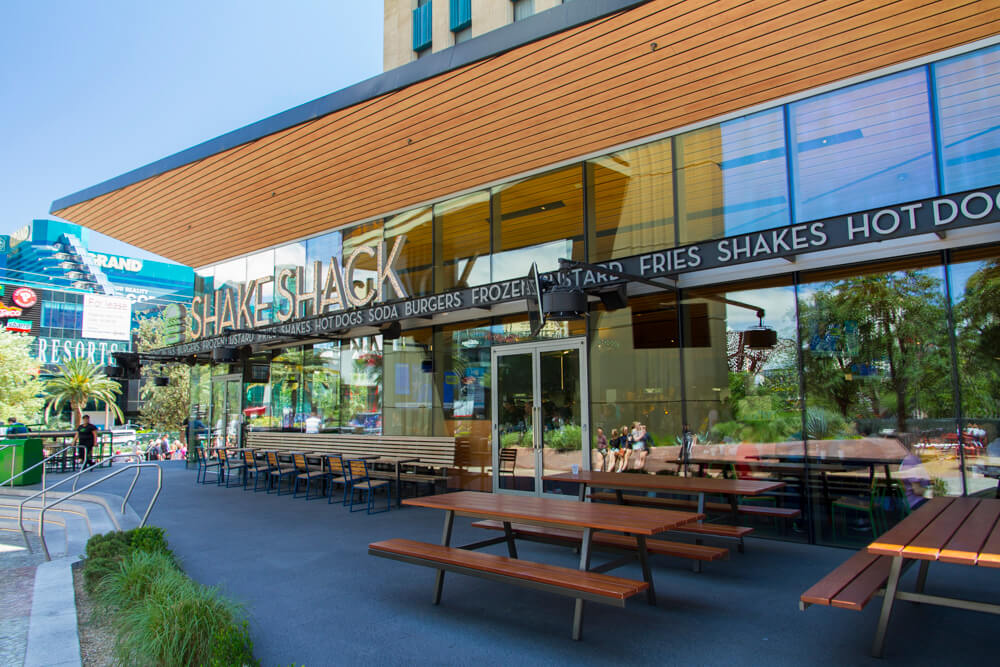 Shake Shack Las Vegas at the New York, New York is located right on the Strip across from the MGM Grand.  And like pretty much all other Shake Shack locations, you place your order, they give you a pager, and then you pickup your order when the pager goes off.  Seating is available both inside and outside.  Because of the crowding inside, we opted to sit outside, which was fine since the temperatures were in the 70's that day.
The Food
The key to place like Shake Shack is consistency.  And I'm happy to report that the food at Shake Shack Las Vegas is just as good as the food we had at the New York and D.C. locations.
We weren't terribly hungry, so Mrs. Island Miler and I got two burgers, an order of fries, and a shake.  I learned my lesson back east, though, and went for a double this time.  People aren't kidding when they say you order one and wish you had two… So why not order a double?!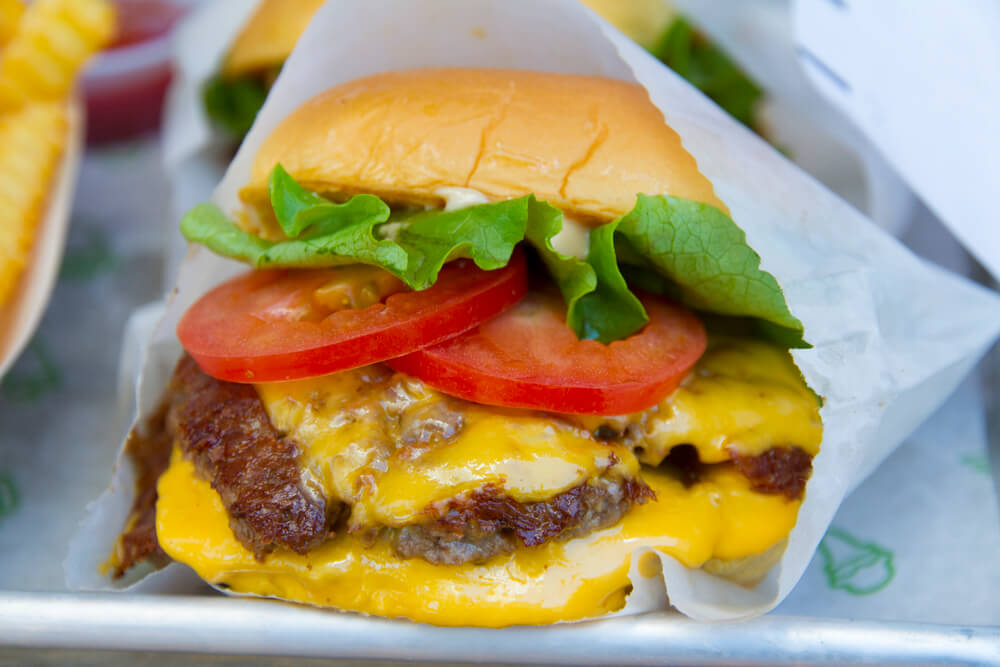 The fries were, just as crispy and wonderful as they were back east too.  The only disappointment was probably the shake.  I think it was a mint-cookies and cream shake, but unlike my last Shake Shack shake, this one was a bit more soft serve-y.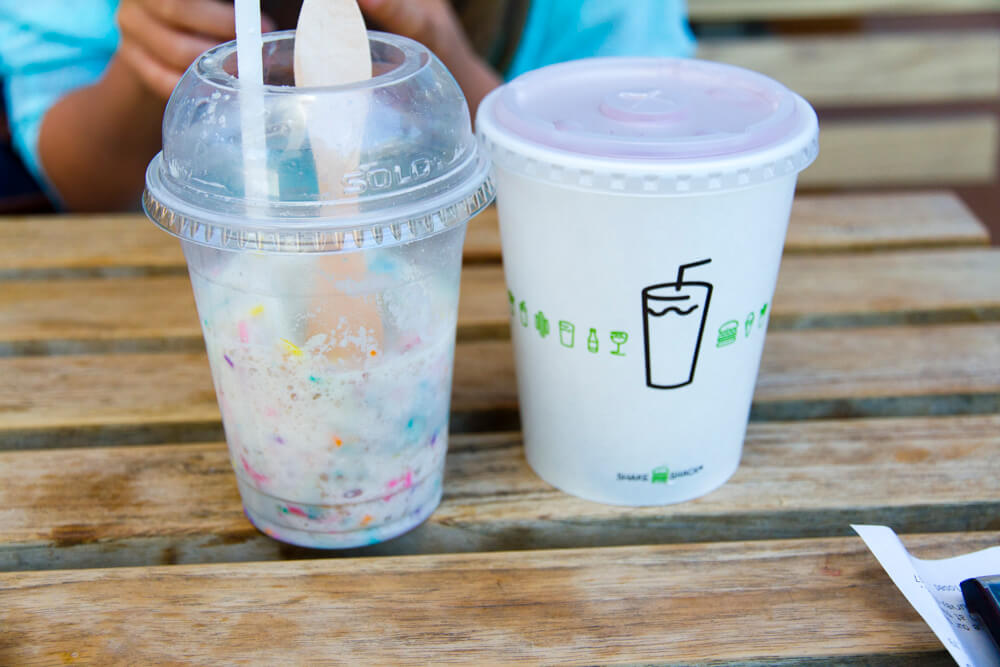 Mrs. Island Miler, on the other hand, ordered the special lemonade of the day and brought her own shake.  I don't recall what the lemonade was, but it was good.  And Mrs. Island Miler's shake?  It was a B-Day Cake Truffle Shake from Momofuku Las Vegas.  If you like the cake truffles from Milk Bar, then you'll like this shake.
Shake Shack Las Vegas Final Thoughts
I was dying for some Shake Shack, and Shake Shack Las Vegas didn't disappoint.  The burger and fries were just and good as I remember from back east.  And being one of the more inexpensive dining options along the Strip, Shake Shack is a no-brainer.  So if you're in the area and want a high-quality meal that won't break the bank, head on over to Shake Shack.
My First Las Vegas Adventure
Flights
Car Rental
Hotels
Dining
Shake Shack Las Vegas
Activities/Sights