Right after I published my Hawaii hotel news December 2016 edition, new information about an upcoming Oahu resort was revealed.  So, here's an Atlantis Resort and Residence Ko Olina Update.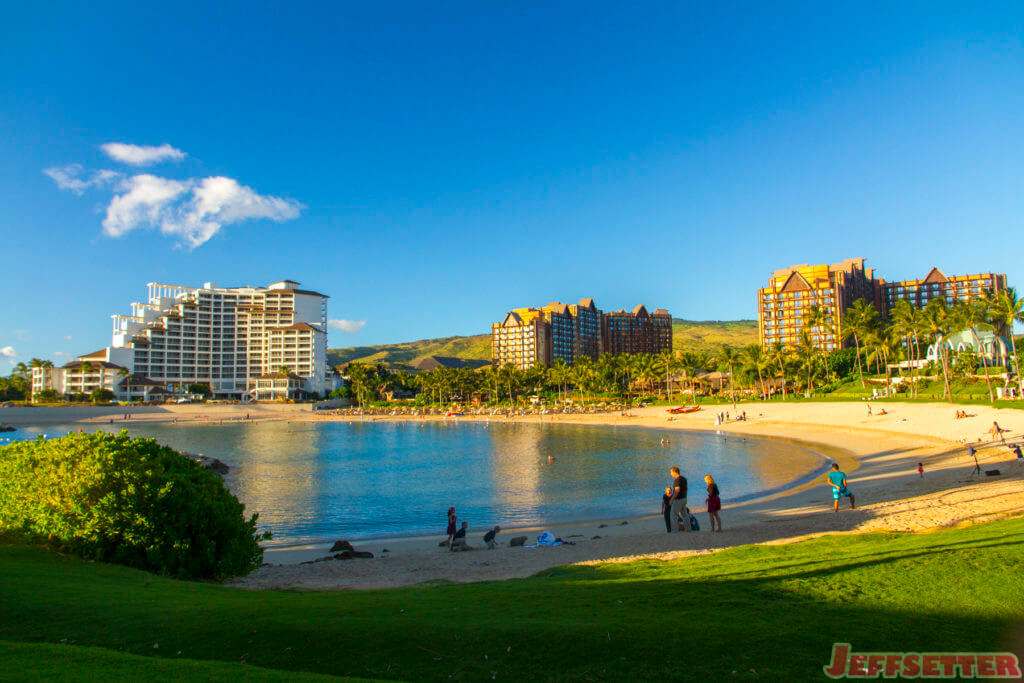 As previously reported, the Atlantis Resort and Residence Ko Olina will be built on Oahu's west side, in the Ko Olina Resort.  Atlantis is slated to be built on a 26-acre parcel of land adjacent to Disney's Aulani Resort & Spa.  The land on which the resort will be built was recently acquired by China Oceanwide.  The company will also be responsible the the design and construction of the resort.  And once completed, the Atlantis Ko Olina will be managed by Kerzner International.

Of course, we already had a hunch Kerzner would be the property manager.  But now, Pacific Business News reports that Kerzner listed a new subsidiary named Kerzner International Management Services Hawaii, Inc.  The subsidiary's mailing address is listed as Atlantis The Palm in Dubai, a property Kerzner already manages.
So about that property… The Atlantis Ko Olina is slated to the be one of the largest resorts in Hawaii.  Atlantis Ko Olina will have about 800 hotel rooms and over 500 luxury residences.  As far as amenities go, the Hawaii property is said to include an aquarium, restaurants, bars, a spa, a gym, conference facilities, a wedding chapel, outdoor pools and bars, and a waterpark.  The resort is still described as being similar in features to the Dubai location, but will not include a dolphin and/or sea lion encounter. How many of each feature there will be, and what exactly they will be remains to be reveled.
I, for one, and am really interested to see what this resort will be like.  The size of the place is truly mind-boggling, though.  And the size of land the resort is slated to occupy, while larger than the Four Seasons or Aulani's plot, doesn't seem all that large.  Especially not for a resort that seeks to be a destination unto itself.  A place where guests will come to stay on-property.  Disney hadn't expected guests to do that with their property, but that's exactly what happened and the property amenities are overwhelmed.  So I hope the Atlantis Ko Olina will have sufficient capacity for all of its anticipated guests.