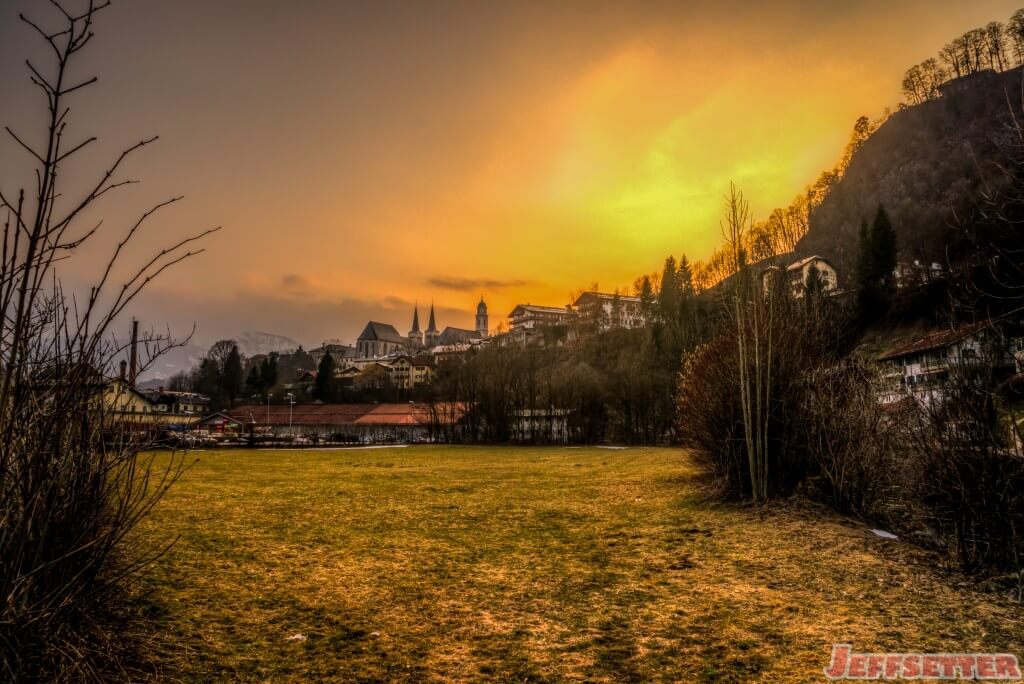 I am in love with the city of Berchtesgaden in Germany. We first came here on our honeymoon a few years ago, and I was back for two nights last week.
The city is small enough to explore in a few hours, but you can always discover something new along the way. This time we climbed above the city to see a view from above, and then came all the way down to the road level as it started getting dark. As we hit the road at the end of our exploration, I noticed that the sky was starting to change. I took 3 exposures to capture the qualities of the sky and merged them together as an HDR image.
Berchtesgaden is beautiful any time of day. Make sure to visit if you are ever in Bavaria!