Folks, this is your last chance. Book your stay before the 2020 Marriott devaluation to lock-in your rates! Otherwise, be prepared for hefty increases tomorrow!
As you'll recall, nearly a month ago, Marriott announced its annual category changes for 2020. But, this year's changes are one of the worst devaluations seen in recent Marriott history. And that's not really surprising, given the fact that the Marriott-SPG integration occurred back in August 2018. Marriott, understandably, didn't really want to rock the boat at the time. However, it seems as if they're making up for lost time now. So, book your stay before the 2020 Marriott devaluation takes effect on March 4, 2020.
A Reminder of Coming Changes
As a reminder, 22% of all Marriott properties are going up a category this year. At the same time, we'll see 7% go down a category. That means, nearly 1,700 hotels will soon have higher award prices, while only about 500 are getting cheaper. What's more, a whopping 37 hotels are moving up to Category 8! And three of those hotels are in Hawaii, while the Cosmopolitan of Las Vegas is another.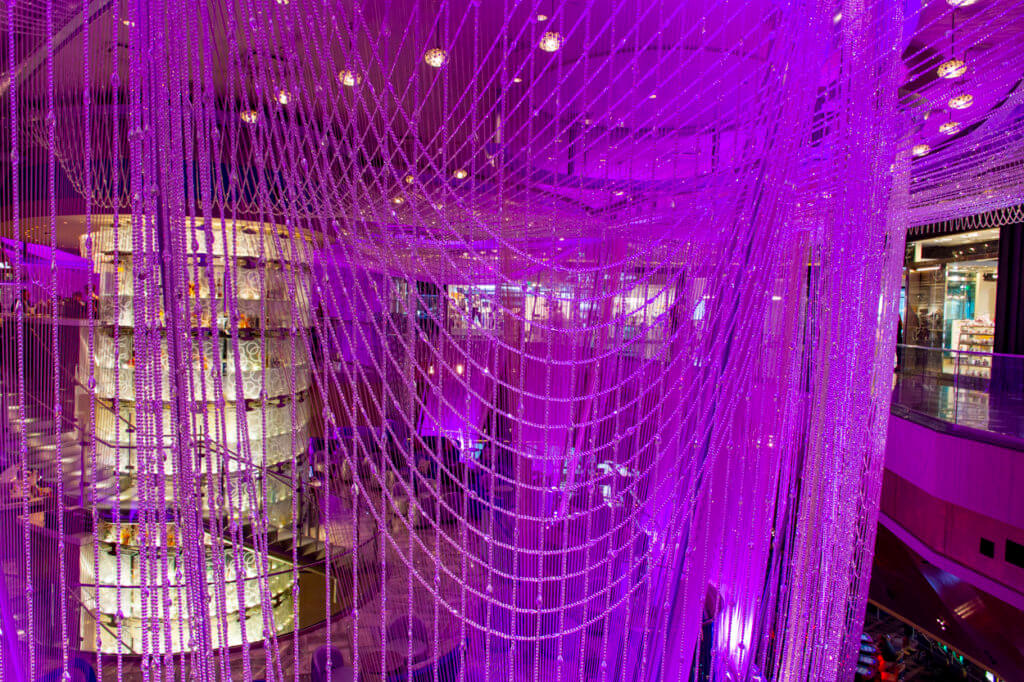 Hawaii, unfortunately, isn't escaping the annual changes unscathed. In fact, 41% of all Hawaii properties are going up a category, while only one is decreasing. Further, one property is leaving Marriott altogether. And, again, here's a complete list of Hawaii Marriotts changing categories:
Ritz-Carlton Residence Waikiki Beach (Oahu): 7 to 8
Ritz-Carlton Kapalua (Maui): 7 to 8
Westin Nanea Ocean Villas Ka'anapali (Maui): 7 to 8
Westin Ka'anapali Ocean Resort Villas (Maui): 6 to 7
Wailea Beach Resort by Marriott (Maui) 6 to 7
Marriott's Maui Ocean Club – Molokai, Maui & Lanai Towers: 6 to 7
Sheraton Maui Resort & Spa: 6 to 7
Westin Maui Resort & Spa Ka'anapali: 6 to 7
Mauna Kea Beach Hotel, Autograph Collection (Big Island): 6 to 7
Sheraton Princess Kaiulani (Oahu): 6 to 5
Courtyard Oahu North Shore: 5 to 6
Residence Inn Oahu Kapolei: 5 to 6
Courtyard Maui Kahului Airport: 5 to 6
Sheraton Kauai Resort: 5 to 6
Courtyard King Kamehameha's Kona Beach Hotel (Big Island): 4 to 5
What I Booked
Luckily, not many of the properties I'm looking at for this year saw an increase. Certainly, none of the hotels I'm considering in LA are increasing a category. However, here in Hawaii, two properties under consideration are going up. As a result, I've already booked an award stay at the Ritz-Carlton Residence Waikiki Beach for later this year. Further, I booked an award night at the Sheraton Maui as an add on to a planned stay at the Grand Wailea. My family used to stay at the Sheraton a long time ago, so I'd love to check the place out again. But I don't want to pay cash because hotel rates on Maui are INSANE!
Book Your Stay Before the 2020 Marriott Devaluation, Final Thoughts
Again, this year's category changes are tough to stomach. But, it appears to be the status quo these days. So, if there's somewhere you want to go and you have the points to do it, then book and go as soon as reasonably possible. This is certainly my last chance to give the Ritz-Carlton Residence Waikiki Beach a try, as I'm not paying 85,000 points a night to stay there. And I definitely wouldn't pay 50,000 points per night to stay at the Courtyard Kahului Airport.