With my mistake promotion coming to a close, it's time I said buh-bye Hilton Aspire! While an excellent card overall, it, unfortunately, has not earned its keep in my wallet.
As I've outlined in the past, I got my Hilton Aspire card by way of an erroneous American Express offer. In the end, Amex decided to honor the offer that it initially gave me and walked back from. That meant having the Hilton Aspire card free for the first year, though the usual annual fee would kick in soon after that. Since I got the card in July 2021, my promotional period was rapidly coming to a close, which meant I needed to make a decision soon.
Hilton Aspire Recap
As you'll recall from my 2022 review, the Hilton Aspire card comes with the following benefits:
$450 annual fee
Hilton Honors Diamond status for as long as you have the card
Annual free weekend night certificate – now with no weekend requirement
Get a second free weekend night when you spend $60,000 or more in a calendar year
Earn 14x points at Hilton properties, 7x on air travel booked with airlines/Amex Travel and with select car rental agencies, 7x for U.S. dining, and 3x for everything else
$250 annual airline fee reimbursement with an airline of your choice
$100 Hilton property credit when booking a minimum 2-night stay via hiltonhonorsaspirecard.com at participating Waldorf Astoria and Conrad properties
Priority Pass Select membership – doesn't include restaurants like Chase's version
Baggage insurance covers a combined maximum of $3,000 for checked and carry-on Baggage, which includes up to $2,000 for checked Baggage and up to $1,000 for any High-Risk Items such as jewelry and electronics in excess of coverage provided by the Common Carrier when your bag is lost, damaged, or stolen. However, you must purchase your entire fare on this card
Premium Global Assist Hotline to help connect you with experts (such as legal help) no matter where you are
Secondary car rental damage collision waiver (CDW)
Amex Concierge
Return protection of up to $300 per item, a maximum of $1,000 per year
No foreign transaction fee
Of course, Diamond status comes with further benefits, such as hilariously poor upgrade benefits and on-property dining credits. If you're someone that incurs a moderate amount of airline fees (or purchases several sub-$100 tickets on Southwest) yearly and stays at Hilton properties at least a few times per year, this card easily earns back its value. This value proposition, along with Diamond status, is often reason enough to keep this card. But this wasn't the case for me.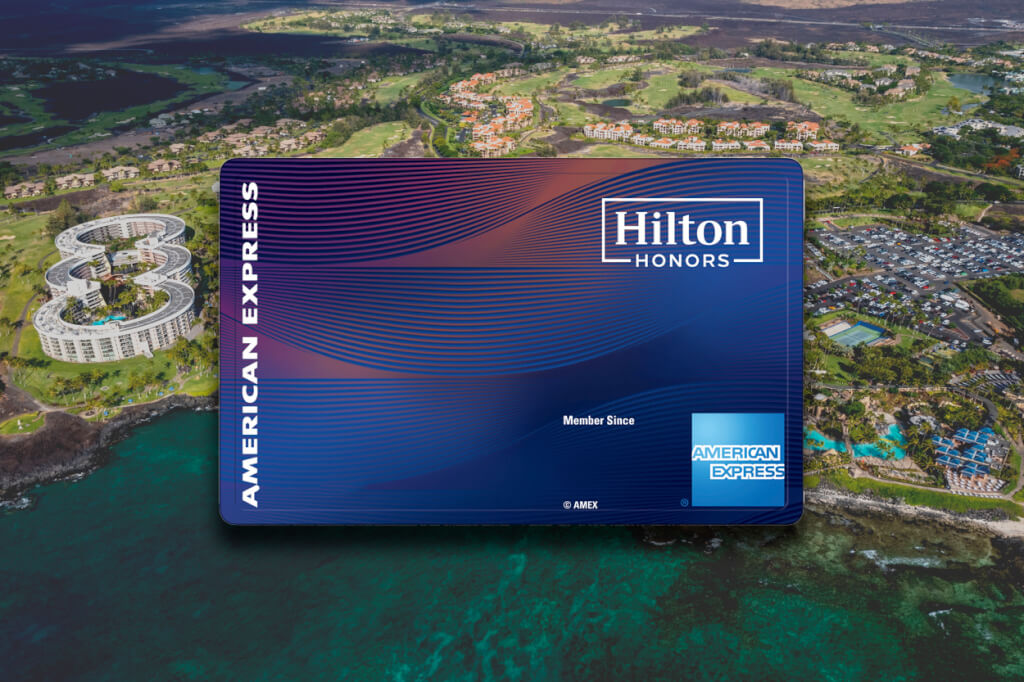 Buh-Bye Hilton Aspire
My time with the card saw me make two award stays with the card using its weekend night certificate – one valued at around $1,000 and another at around $200. I also took advantage of around $100 worth of Southwest purchases using the card. Further, I got a mostly free breakfast out of my Diamond status. In total, I'd say the card returned about $1,400 in value for it. That's great, right?
Well, if you step back and look at the bigger picture, not really. In fact, saying buh-bye Hilton Aspire became quite easy for me. I didn't want another super-premium annual fee, and looking towards the future, actually taking advantage of the certificate at a good rate of return was getting more difficult. Plus, I've not been that big a fan of the Hilton experiences we've had (more on that later), and don't value Diamond status all that much. The dining credit is ok to me, but Hilton's restaurants have, for the most part, been underwhelming – even for hotel food. That, and Diamonds don't really see meaningful upgrades, so what's the point?
In fact, from an everyday spend perspective, it's far better to put your purchases on your Surpass card. So while the Aspire card has given me amazing value over the past year, I couldn't justify it any longer. That's why I said buh-bye Hilton Aspire. To Amex's credit, this process was far easier than getting the card. All I had to do was bring up their chat function, I asked the rep to check that my $450 annual fee would be charged this month, answered a few questions, and my card was instantly downgraded to the free Hilton card.
Final Thoughts
I know this card has a lot of fans out there, but it simply doesn't work out for me – especially with my goal of having only one super-premium card for now. That, along with the state of the Hilton Honors program, made it incredibly easy for me to say buh-bye Hilton Aspire.