Yesterday, a relatively minor incident at the security checkpoint coupled with misinformation created chaos at the Daniel K Inouye International Airport. How bad were things? The terminal closed for nearly four hours.
False Alarm
According to the Honolulu Star-Advertiser, the chaos at the Daniel K. Inouye International Airport began yesterday at 2:10 pm. At the time, a passenger's laptop overheated at one of the TSA checkpoints in Terminal 2. The laptop popped and smoked, apparently from its lithium-ion battery.
At that point, someone yelled "shooter." Who did this is up for debate with some saying its a passenger, while others say it was a TSA agent. Either way, once that happened people went into a panic, and somehow, unscreened passengers were able to run into the sterile area.
Evacuation Chaos
With sterile areas of the airport now contaminated, TSA leadership made the call to evacuate the terminal. Terminal 2, by the way, is the main terminal at HNL; the one in which all airlines operate out of. For reference, Terminal 1 is the Hawaiian Airlines terminal and Terminal 3 is a joke.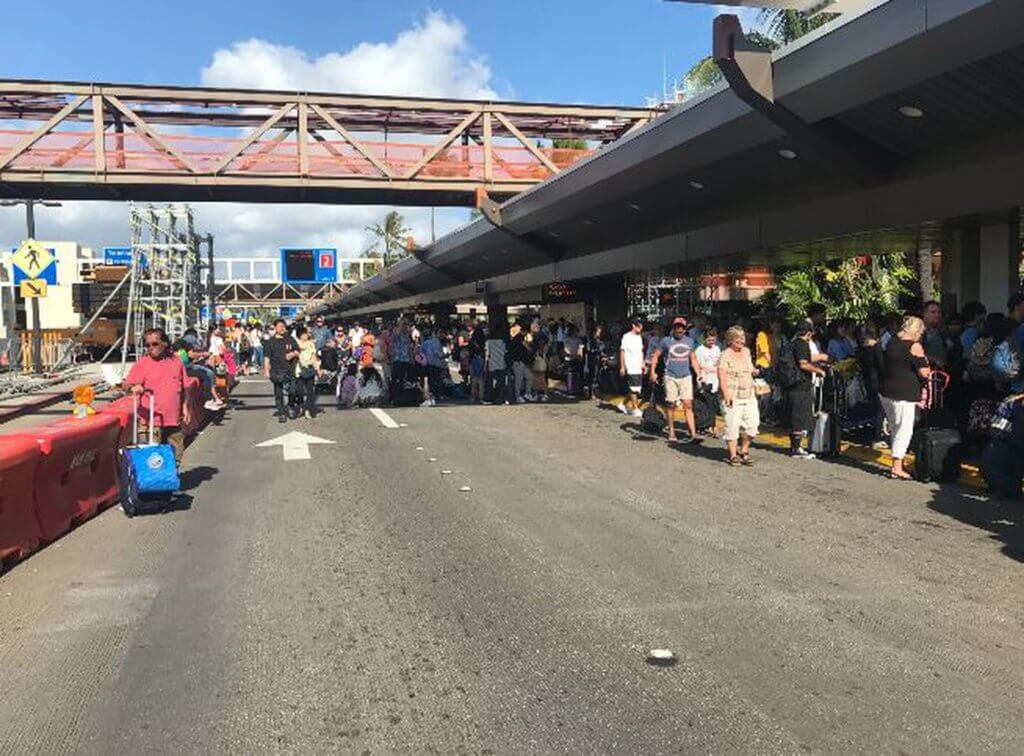 But, anyway, the evacuation order included passengers that had already boarded their flights. And, as a result, all flights were either delayed or canceled. Meanwhile, all passengers needed to stand out in the departures area of the airport to await screening (or re-screening). The terminal didn't officially reopen till about 6 pm.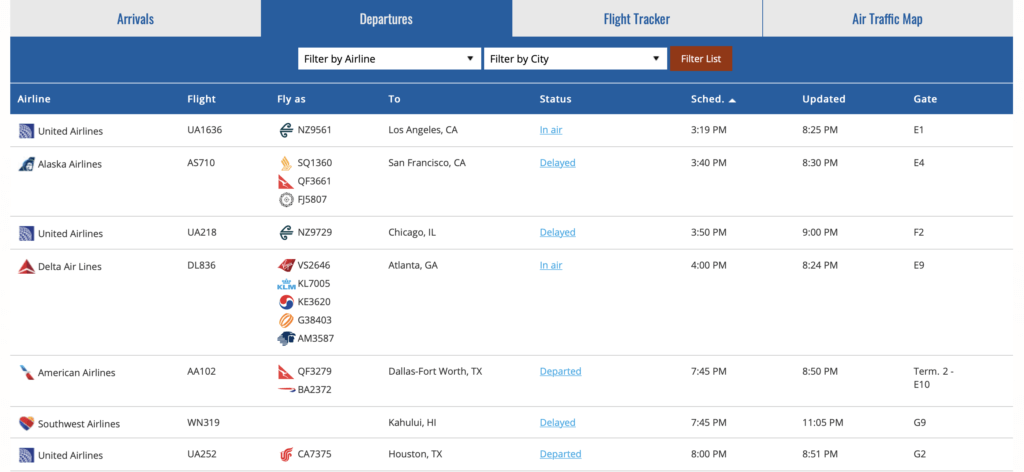 How to Protect Yourself
Now, this situation should have never escalated to this point. Really, TSA needed to reassure other passengers that the sound and smoke was just a malfunctioning laptop. Further, the TSA should've kept unscreened passengers from entering sterile areas. Like, seriously… How did that even happen? And, of course, the Hawaii DOT didn't help either by not communicating with affected passengers. But, hey, what's new?
But, at the end of the day, issues like this, computer system failures, bomb scares, malfunctioning infrastructure, etc. are all too common. So how do you protect yourself? The best way is to charge your airline ticket to a card with excellent trip cancellation/interruption/delay insurance.
The Chase Sapphire Reserve is one such card. In this circumstance, I believe the Trip Delay coverage would've kicked in. Under Trip Delay, if your common carrier is delayed by six hours or more, or requires an overnight stay, you'll receive up to $500 for each purchased ticket to cover meals and lodging.
Don't want a credit card with an annual fee? Well, you could always purchase trip insurance too. You'll need to carefully research your plan before you purchase it, but here's one that The Wirecutter likes.
Chaos at the Daniel K Inouye International Airport, Final Thoughts
A whole lot of stupid happened yesterday in Honolulu. How the situation devolved so quickly and drastically, we'll probably never know. But, it's situations like these, mechanical delays, etc. which are why protecting yourself is so important.
And, really, why purchase travel insurance? If you travel at least once a year, just pick up a Chase Sapphire card. The annual fee is $150 since you'll easily use the $300 in travel statement credits per year. Then, other benefits like not having to purchase travel insurance, primary car rental collision coverage, Global Entry fee reimbursements, car rental discounts, etc. bring the effective annual fee even lower. That's why the card has long been and continues to be my favorite credit card.