Restaurant booking platform, Tock, has had a loose relationship with Chase for a while now. But, word has it that Chase and Tock are expanding their partnership, giving Ultimate Rewards customers even more options.
Today, Chase and Tock partner to provide cardholders with exclusive access to select restaurants. The trouble with that, though, is this exclusive access is for a very limited amount of time. In fact, I find the specials hard to take advantage of thanks to their timing and to the distance I live from them (Per Se in NYC, Alina in Chicago). But, the two companies are deepening their relationship in a way that I find attractive – at least at the moment.
Chase and Tock are Expanding Their Partnership
No timeline or details are available on the expanded Chase and Tock partnership, but here's what we know so far:
you'll be able to use Ultimate Rewards points to make reservations at Tock restaurants
you can use a combination of cash + points
or, you can pay cash as is the case today
For those of you that aren't familiar with the platform, Tock is a reservation system for (mostly) higher-end restaurants. And, most of the time, when you make a reservation with Tock, you're prepaying in-full for your dining experience. No changes or cancelations are allowed, though you are free to sell or gift your reservation to others. They liken this process to buying tickets to concerts or sporting events.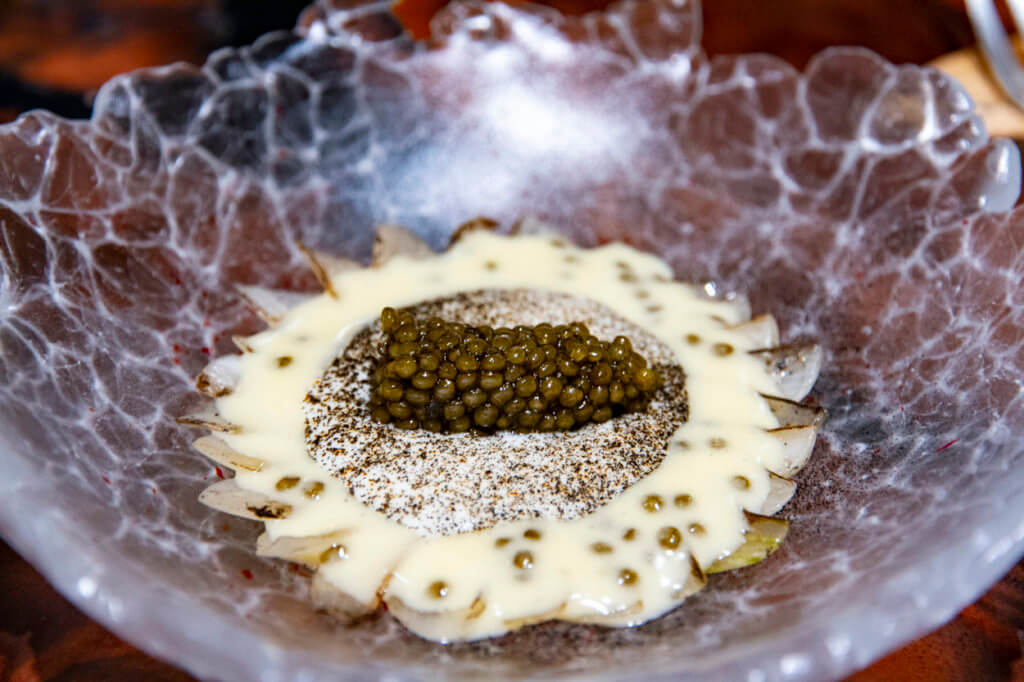 Some restaurants on Tock, however, don't do this. Instead, they take a smaller reservation fee that they later apply to your final bill.
Personally, I've used Tock three times now. The first two were via the Amex Platinum Concierge to book The French Laundry and Atelier Crenn. More recently, I used to service to book e! by Jose Andres. It's worth noting that, two years ago, Tock would show up on my statement as a business service. Today they show up under dining.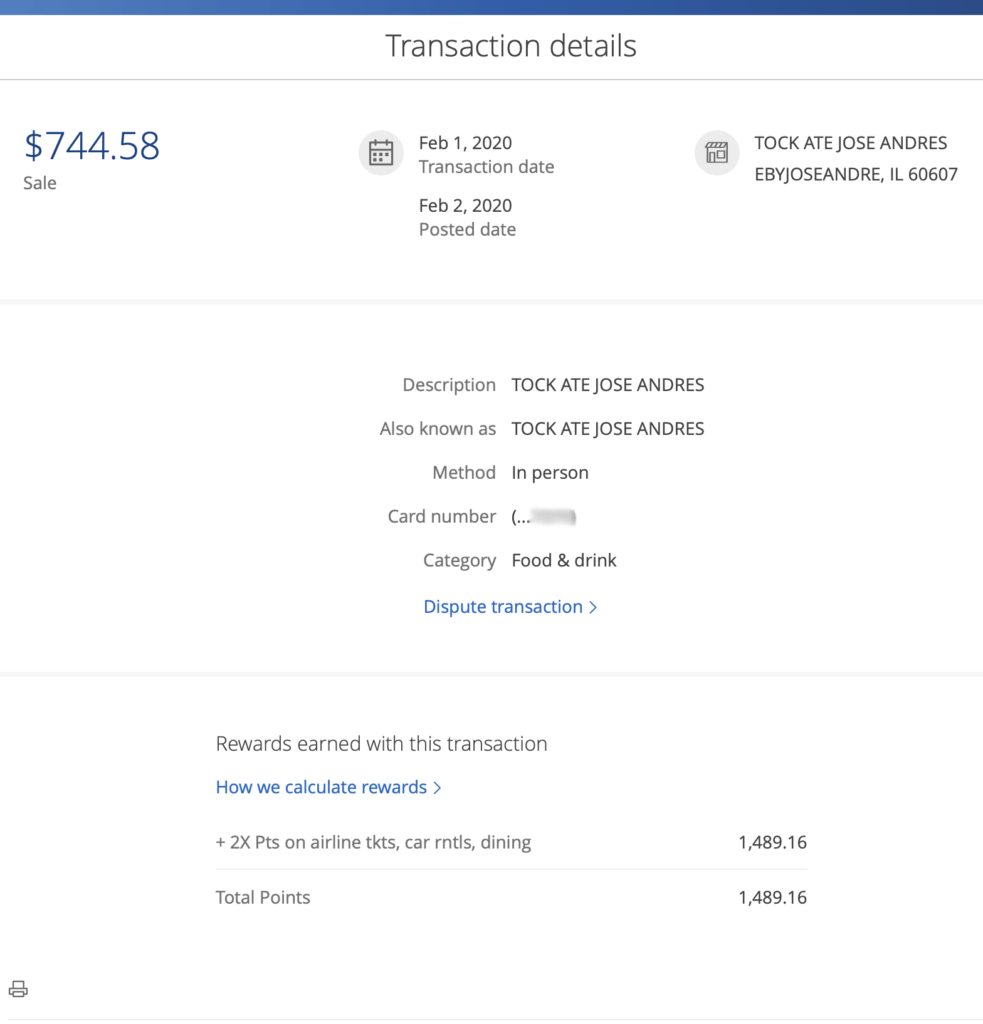 So, note to self – put future bookings on my CSR instead!
Final Thoughts
While I like this expanded partnership in principle, we don't yet know what redemption rates look like. I'm willing to bet it'll be a $0.01 per point valuation, as it is on travel redemptions. Though, I'm hoping CSR cardholders get $0.015 as they do on travel. That said, even if it ends up being that, the above reservation could cost between 49,667 points and 74,500 points.
You know what else I could do with that? For 49,667, I could buy seven inter-island roundtrip tickets on Southwest in Hawaii. I could also get three nights at the Courtyard King Kam Hotel when booking through Ultimate Rewards. So, ultimately, how you value this expanded partnership really depends on how you prioritize your spending.
H/T: Miles to Memories