After our blissful in-room breakfast, our pampering session at Atrio Spa, and our brief visit to Beringer Vineyard, it was finally time for the moment we've been waiting for; The French Laundry Experience.
If you've been following along with the blog for a while now, you'll know that last September, I scored one of the most challenging dinner reservations to get in the world. And I did so the easiest way I knew how, by using an American Express Platinum Concierge. So for the day to finally arrive on November 6, 2018, it felt almost surreal.
Why The French Laundry?
Why would you plan a whole trip around a restaurant? Because that restaurant is one of the most important and famous in the United States. And it's Chef-Owner, Thomas Keller, is probably one of the most important, famous, and highly respected chefs in the United State. Oh, and he's also a really nice guy to boot. Needless to say, it's a restaurant that's long been on my bucket list, but is one I knew Mrs. Island Miler would enjoy too. And since we already needed to be in nearby Merced, it made sense to give coming here a shot.
Location
In case you didn't, The French Laundry is in the picture-perfect Napa Valley town of Yountville. For us, it's a 15-20 minute drive from the Las Alcobas Napa Valley. And while it's easy to get to The French Laundry, finding parking is an entirely different story. We lucked out and found parking close to the restaurant, but if you go, I highly recommend arranging other forms of transportation.
Arrival
Knowing parking would be an issue, we headed to the restaurant early. But we lucked out in not only finding nearby parking but also finding parking quickly. So. to kill sometime after arrival, we went across the street to check out The French Laundry's garden.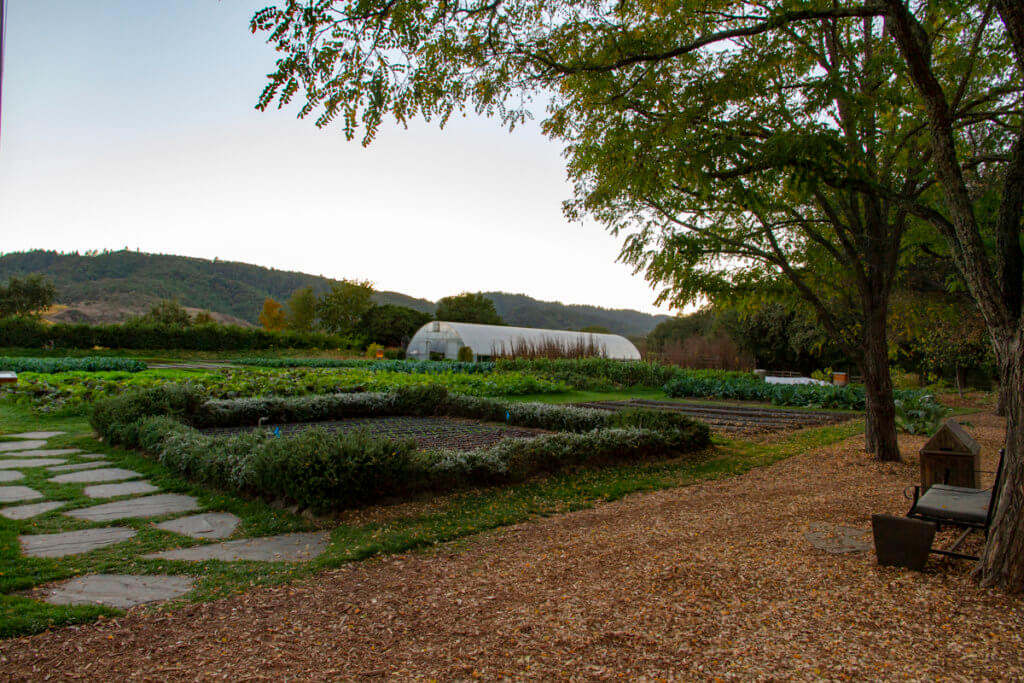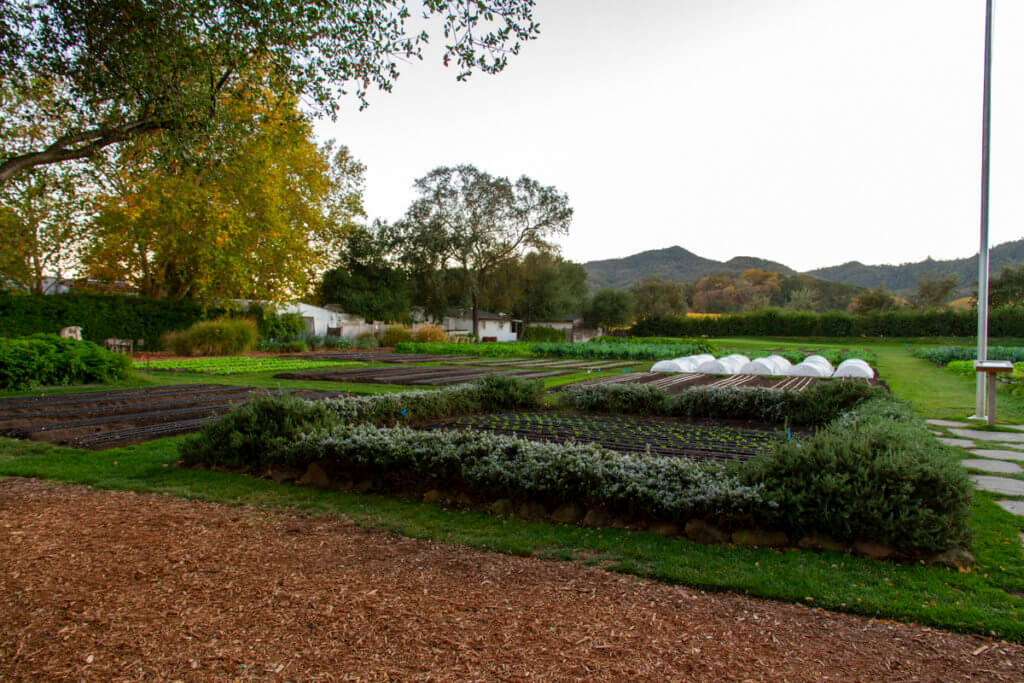 Then, we crossed back over and took some photos of and with the iconic sign.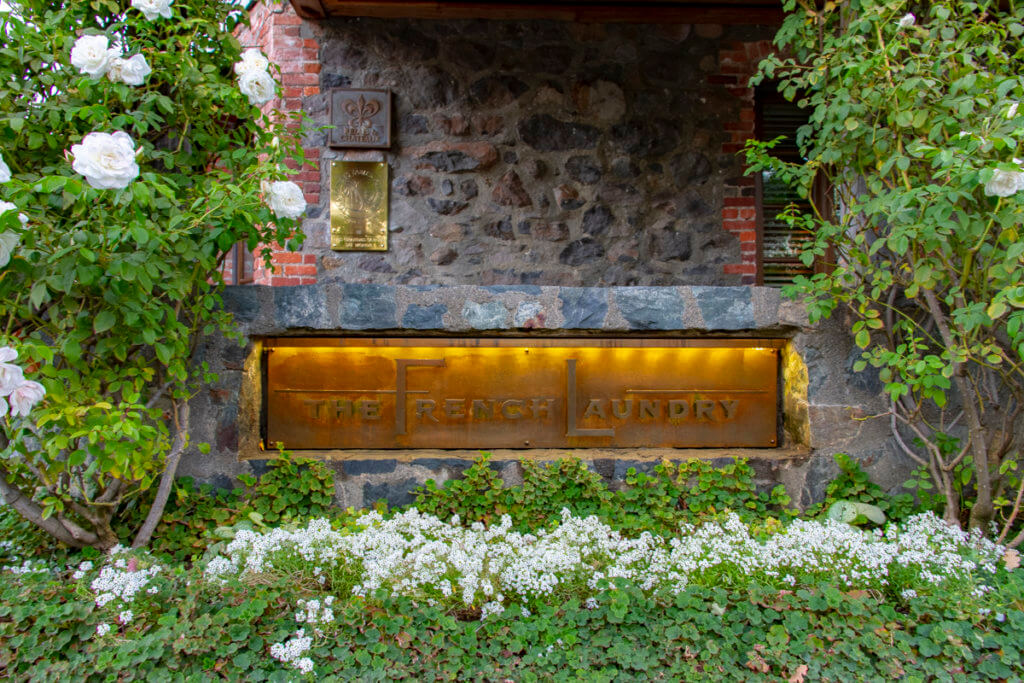 After that, we finally headed inside and settled into our table in a cozy corner toward the back of the restaurant on the first floor.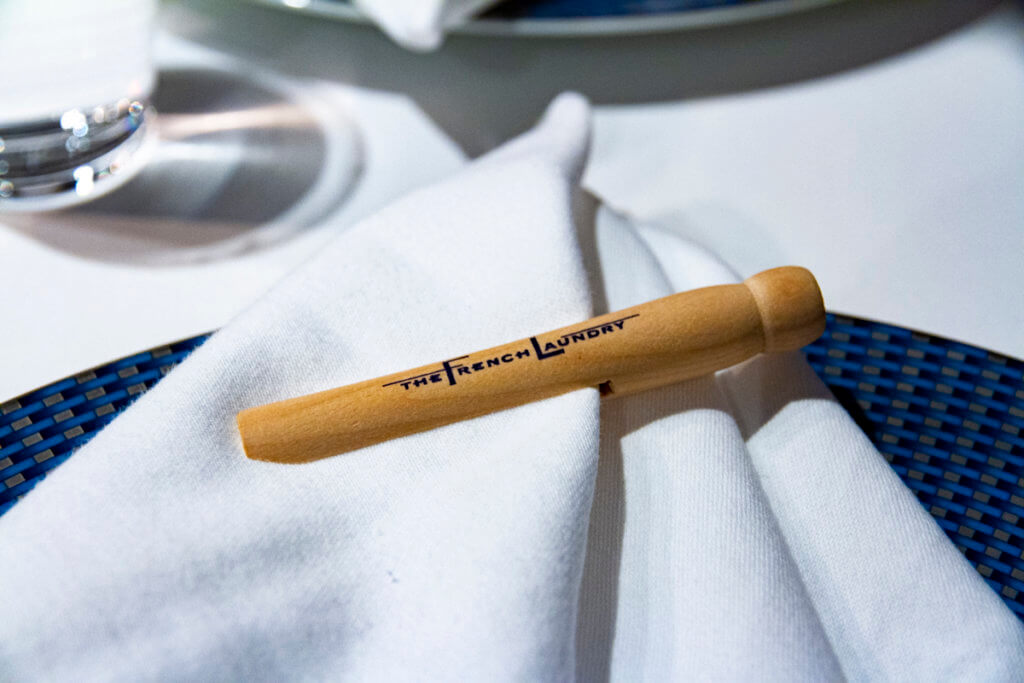 Service
After settling in, our waitstaff came to introduce themselves to us, explain the menus, and so forth. Then, they came back to take our orders (really, just what upgrades we'd want, if any, and drinks). Shortly after, our waiter surprised us and returned with a bottle of sparkling wine engraved especially for Mrs. Island Miler.
And through this moment and others throughout our dining experience, we learned that it's all the little things that make The French Laundry a special place. Service at the Restaurant was, needless to say, by far the best we've ever had; even better than the excellent cuisine itself, in my opinion.
Cuisine
The French Laundry's menu usually features nine courses, as was the case on the night of our visit. Exactly what menu you get, though, you won't know until the day of. Their menu changes daily, based on what's available. And while the menu is a tasting menu, there are usually at least four supplements available too. So, to experience the entire menu, Mrs. Island Miler and I chose to order one menu as is and take all the supplements on the other. For your reference, here's the menu for the night of our visit.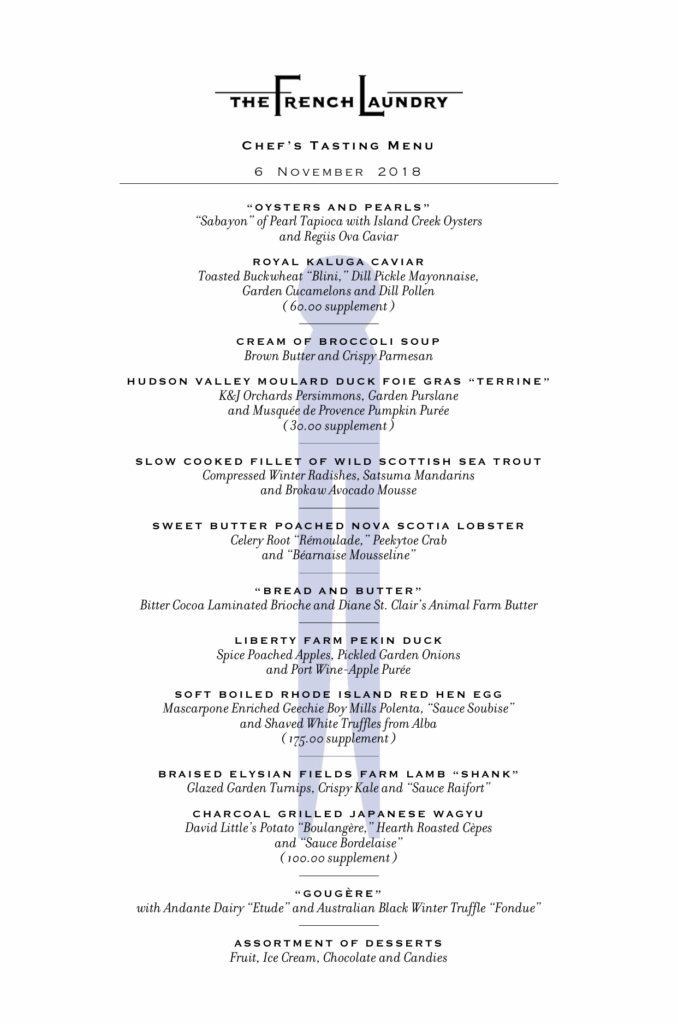 And, without further ado, here are our dishes.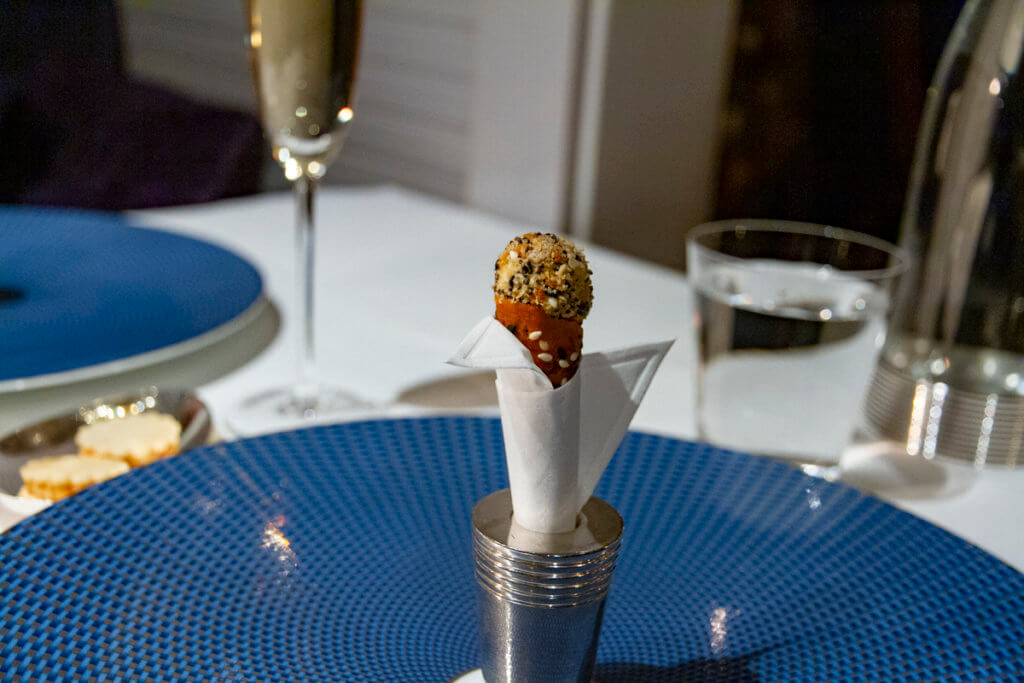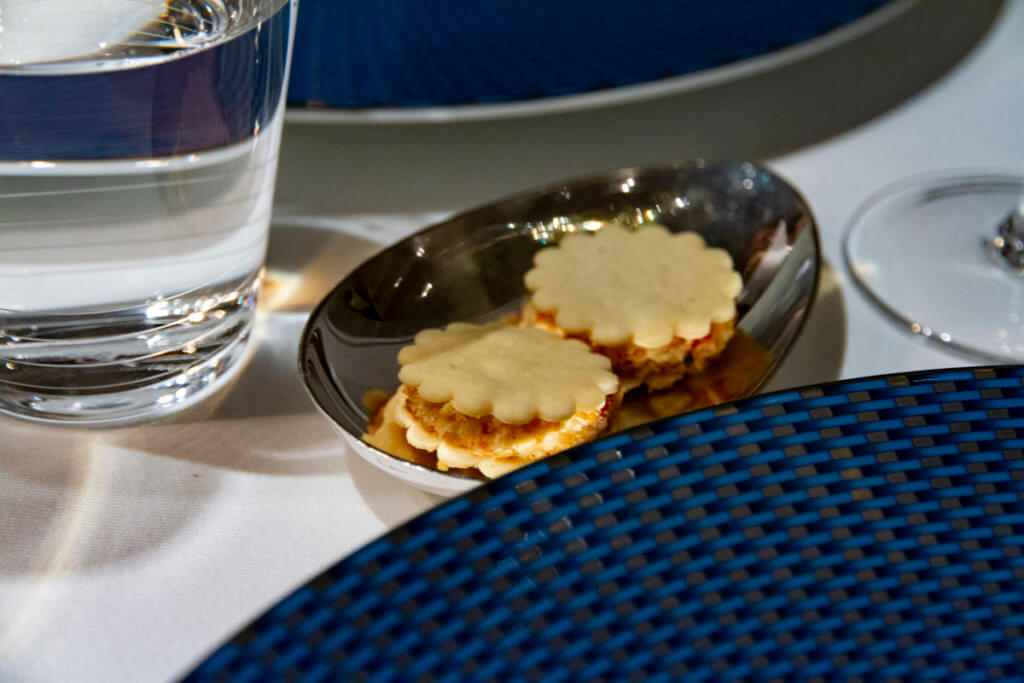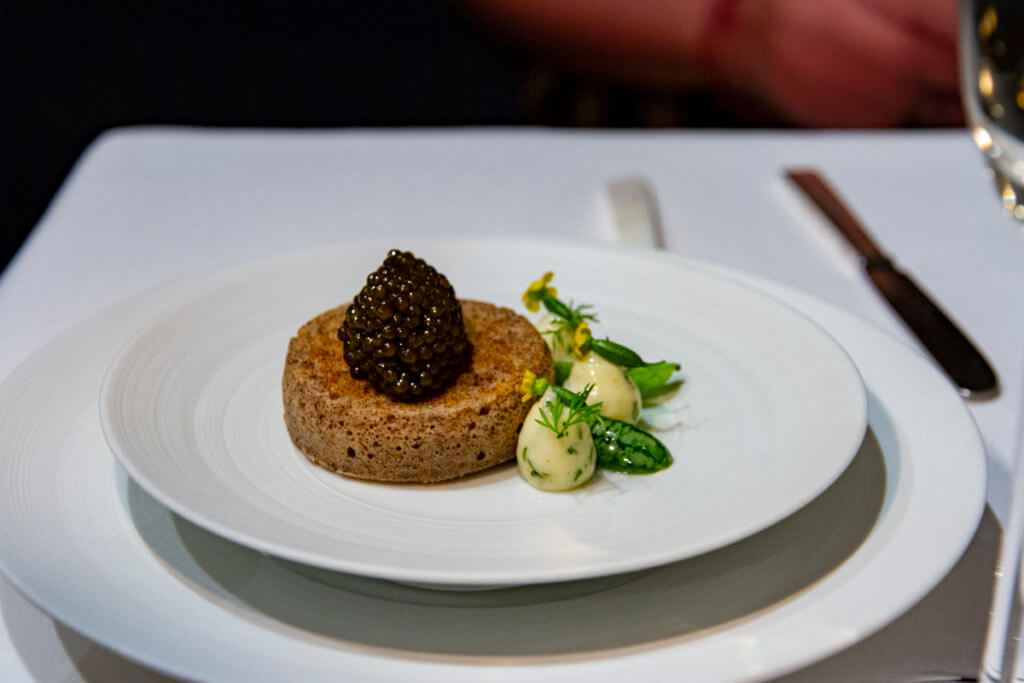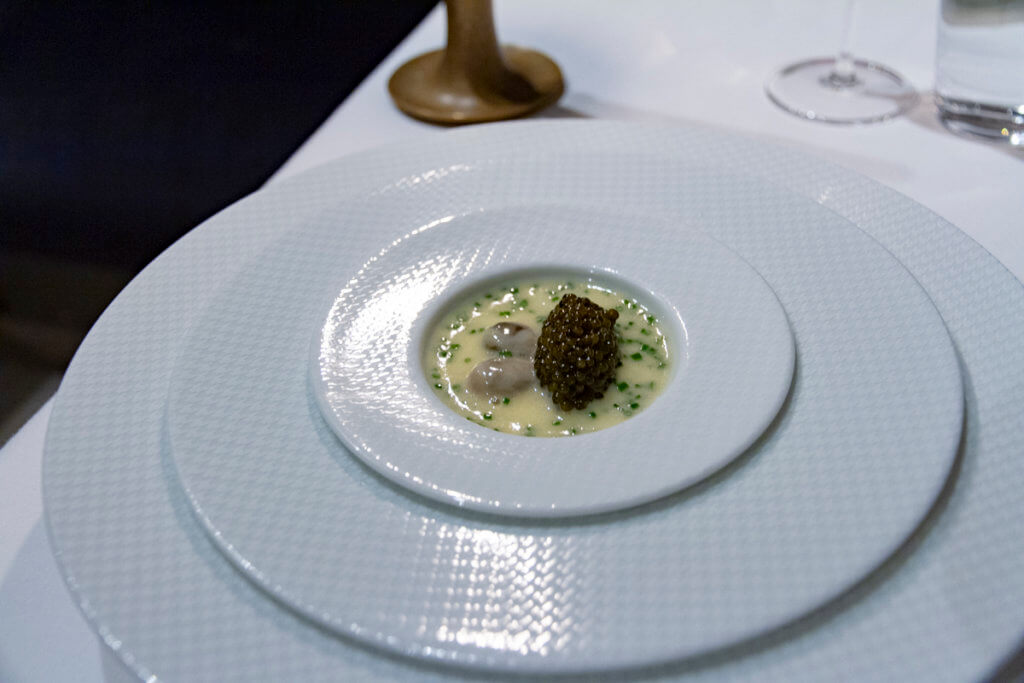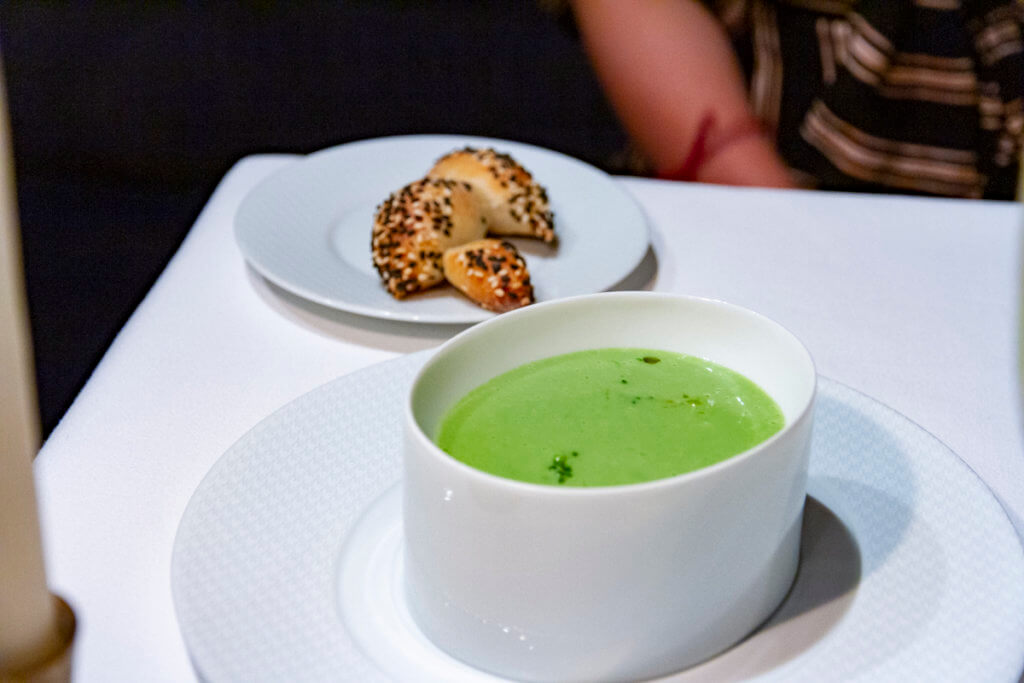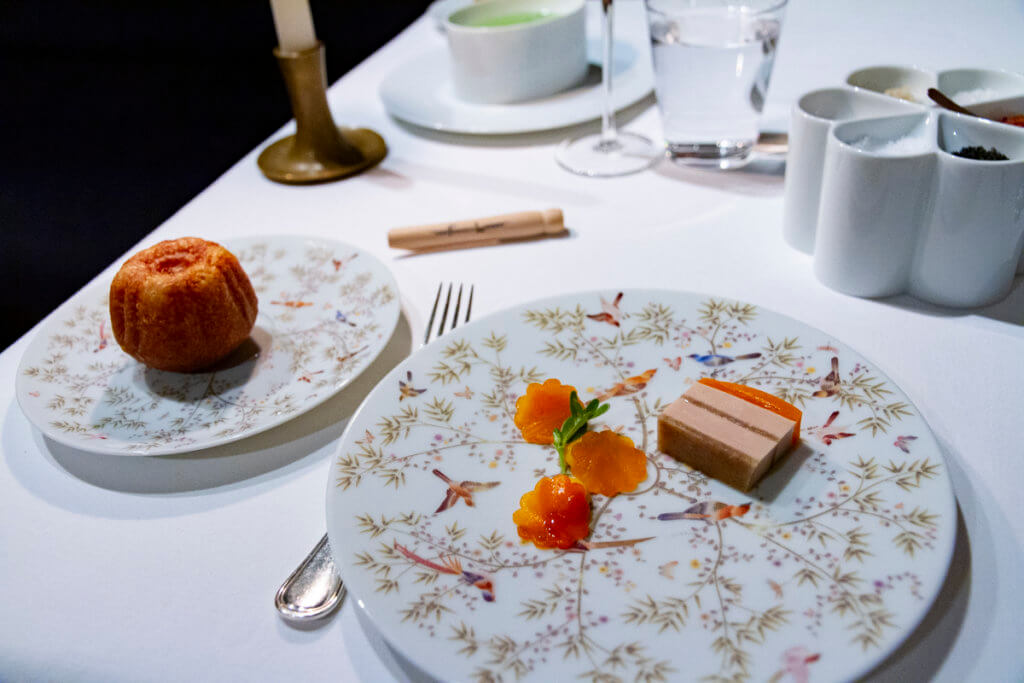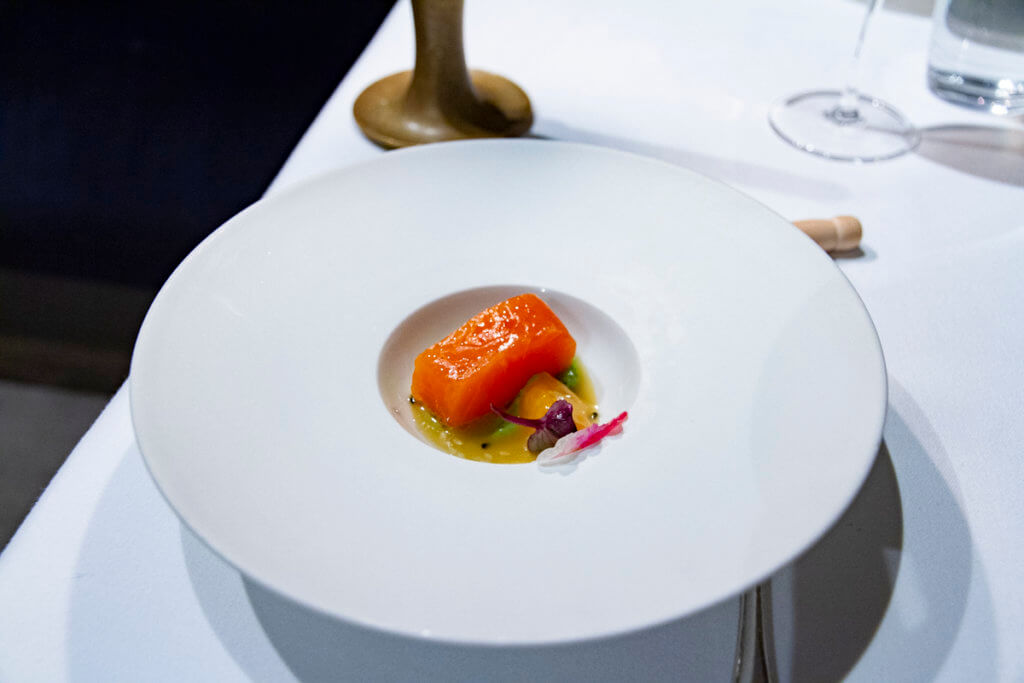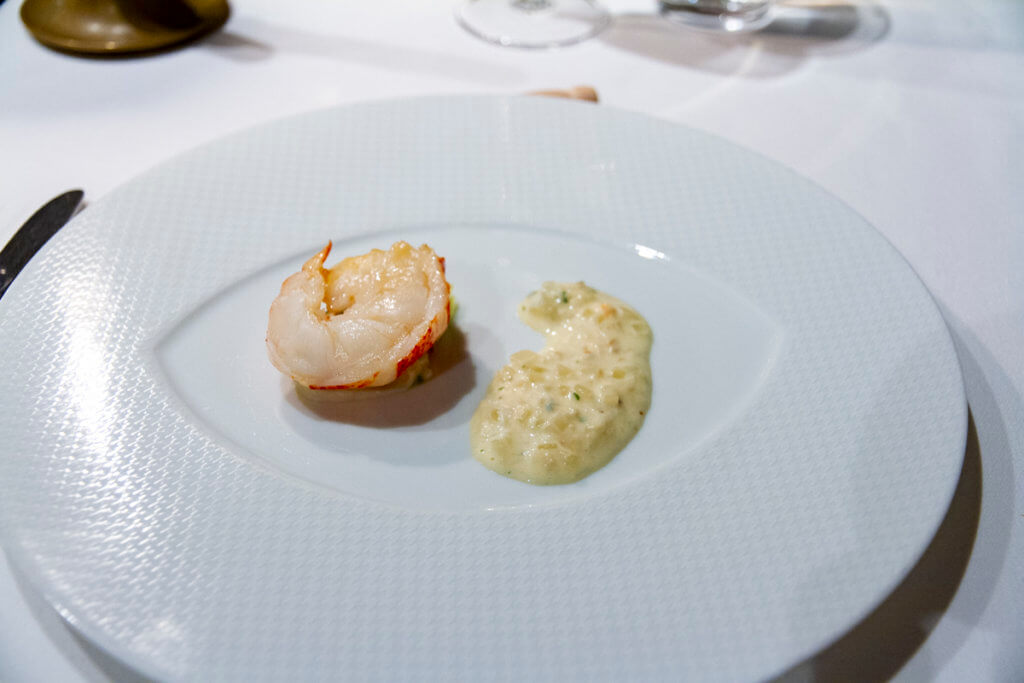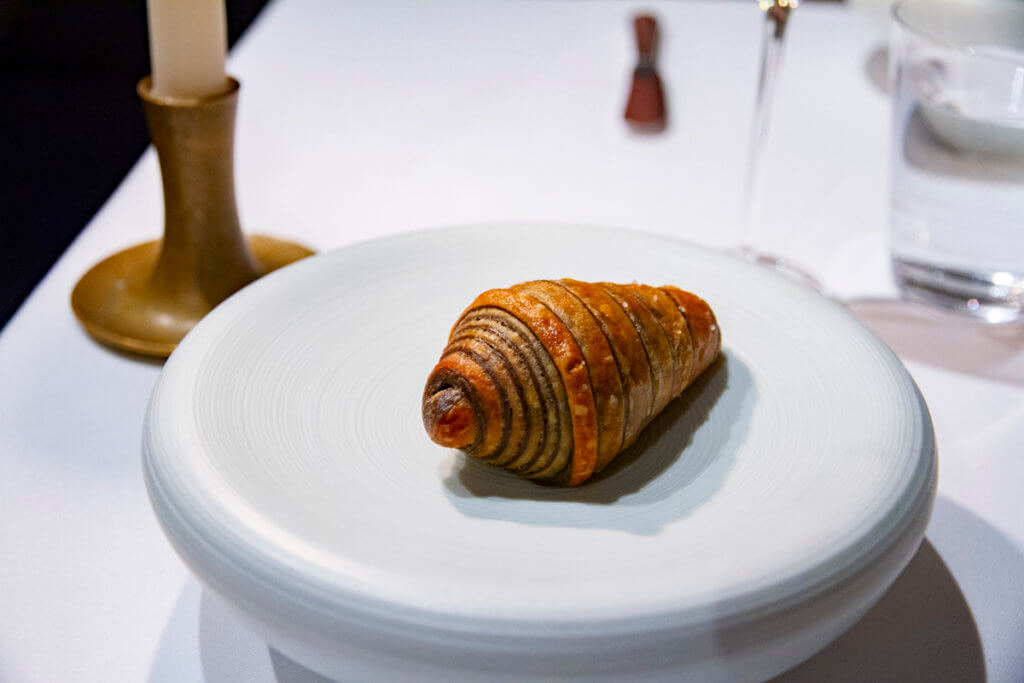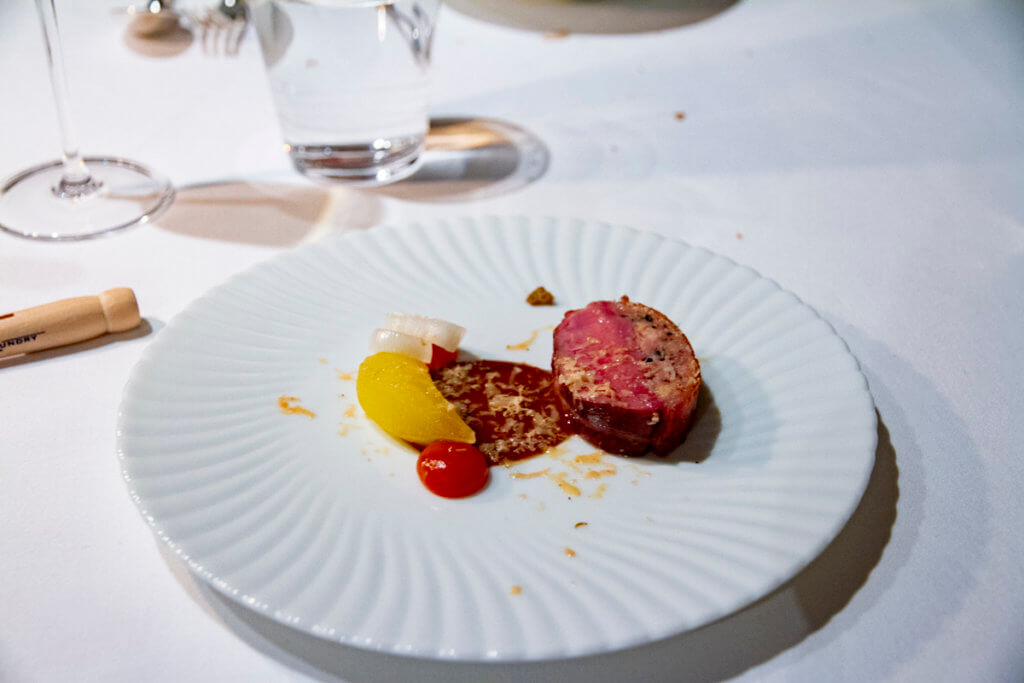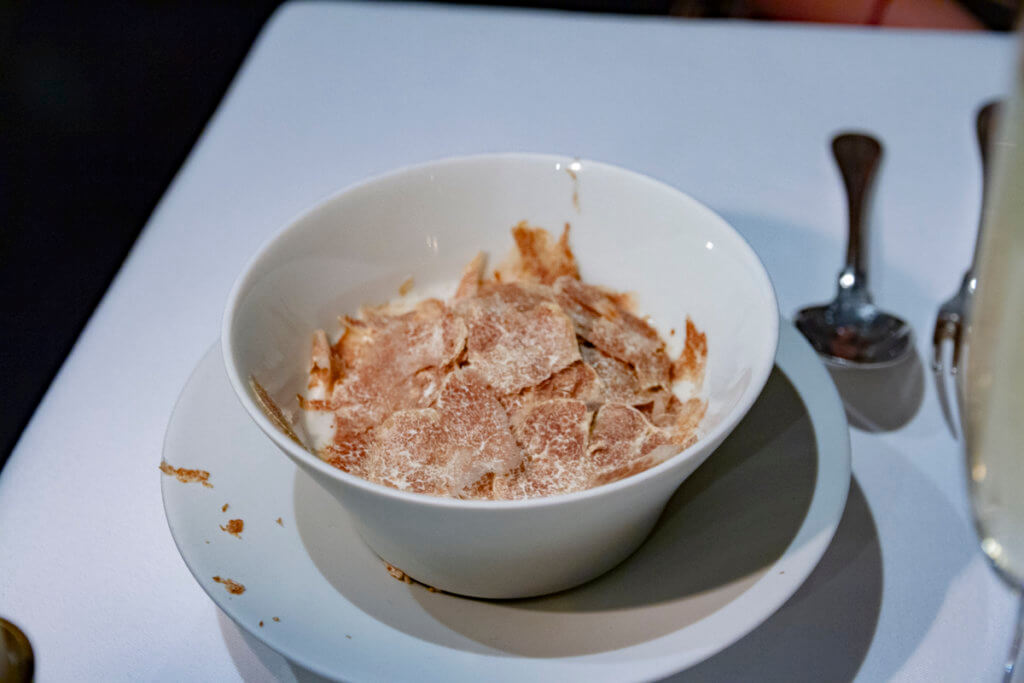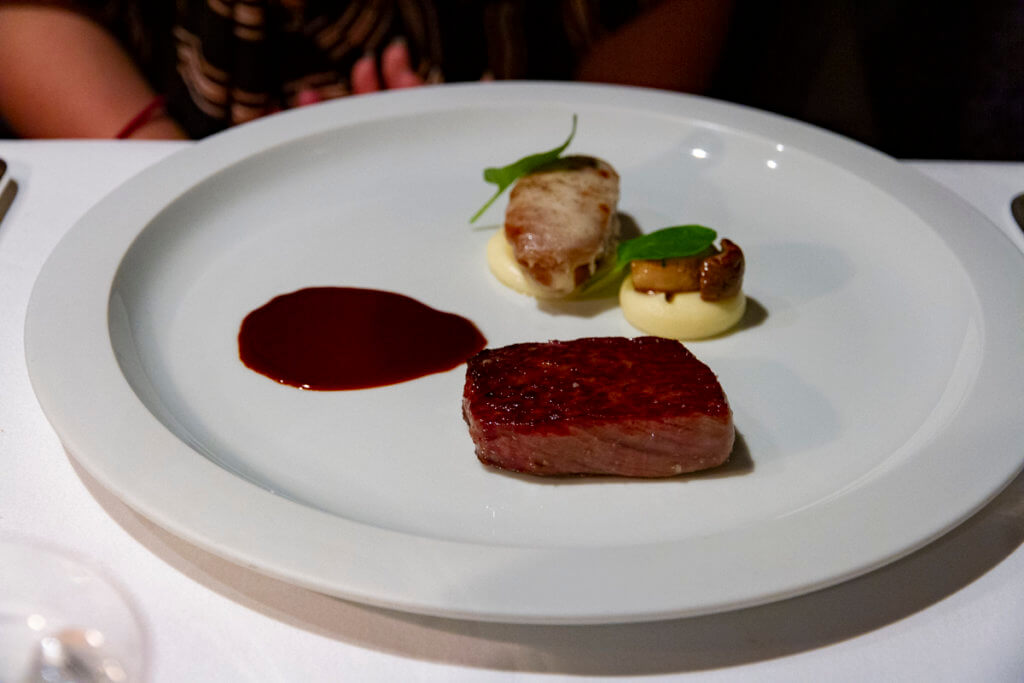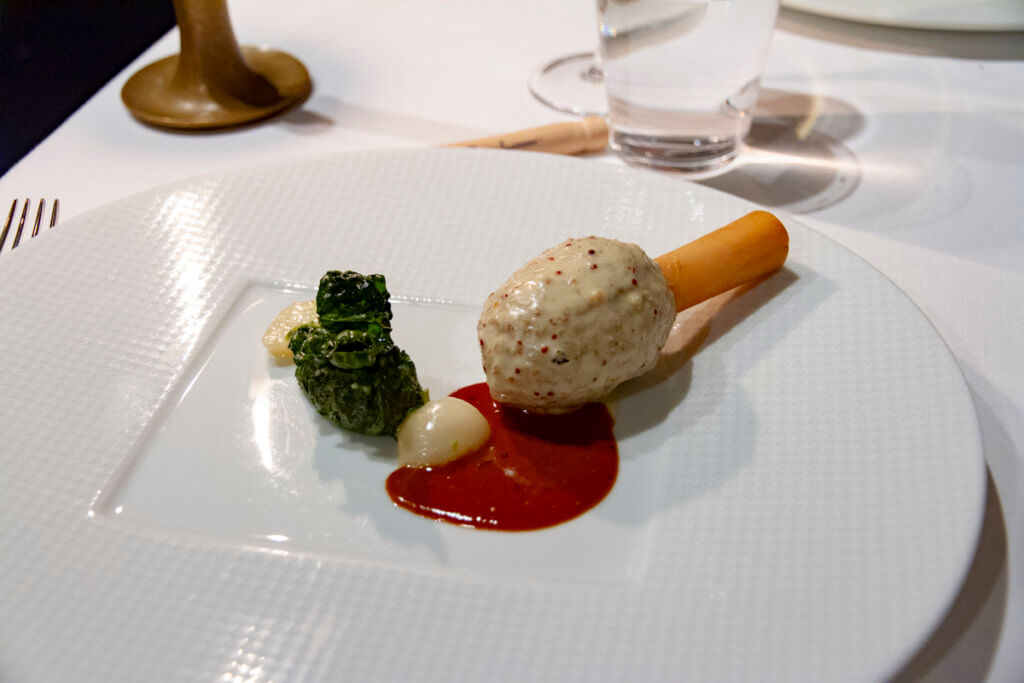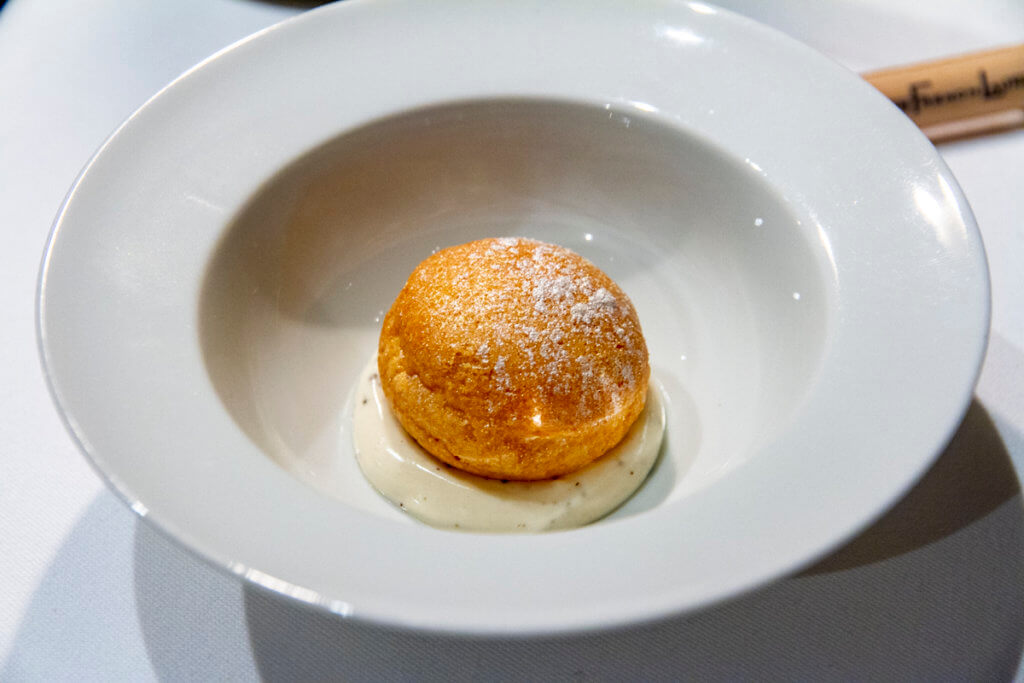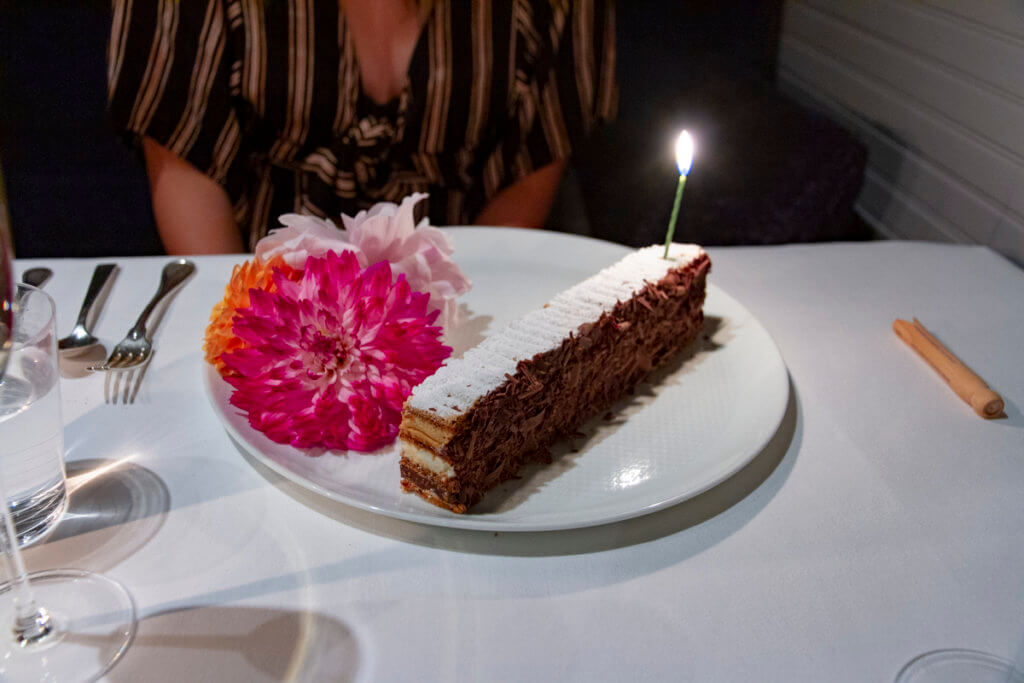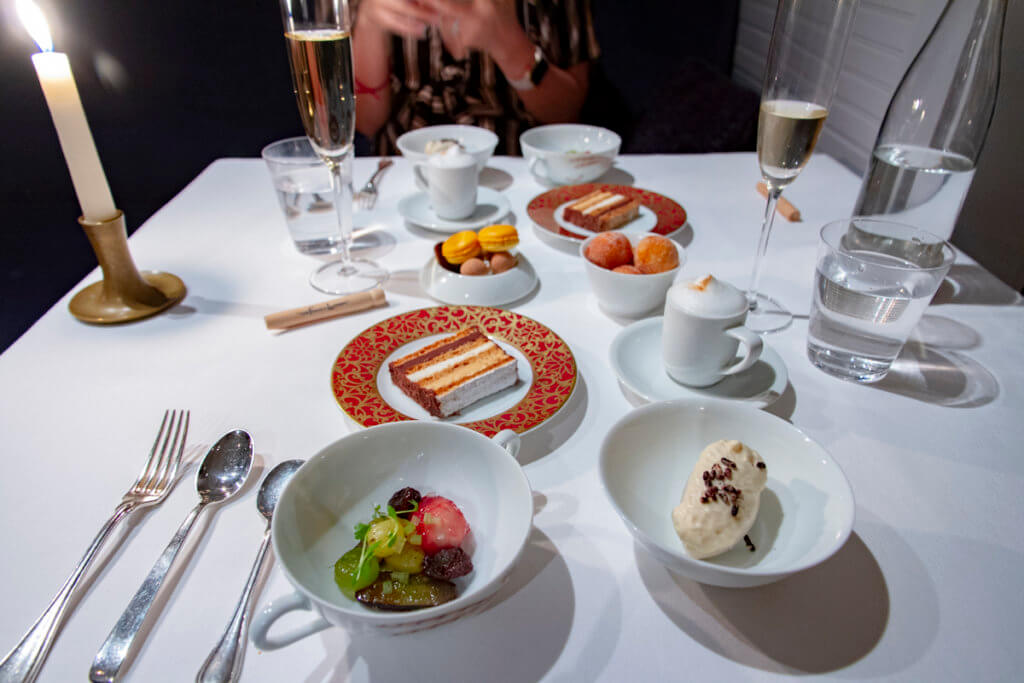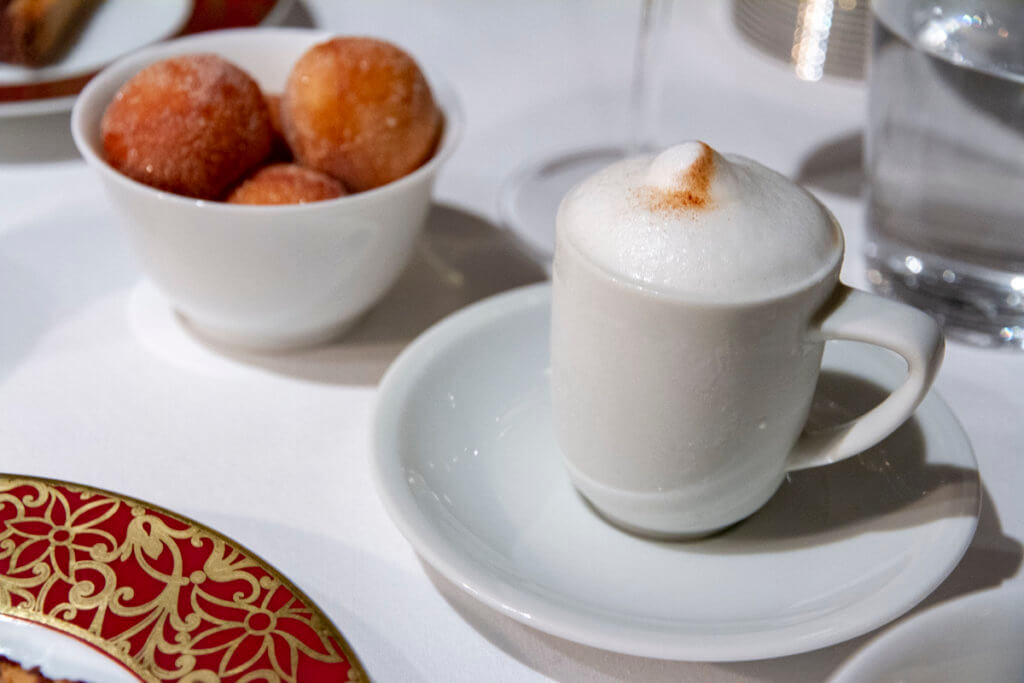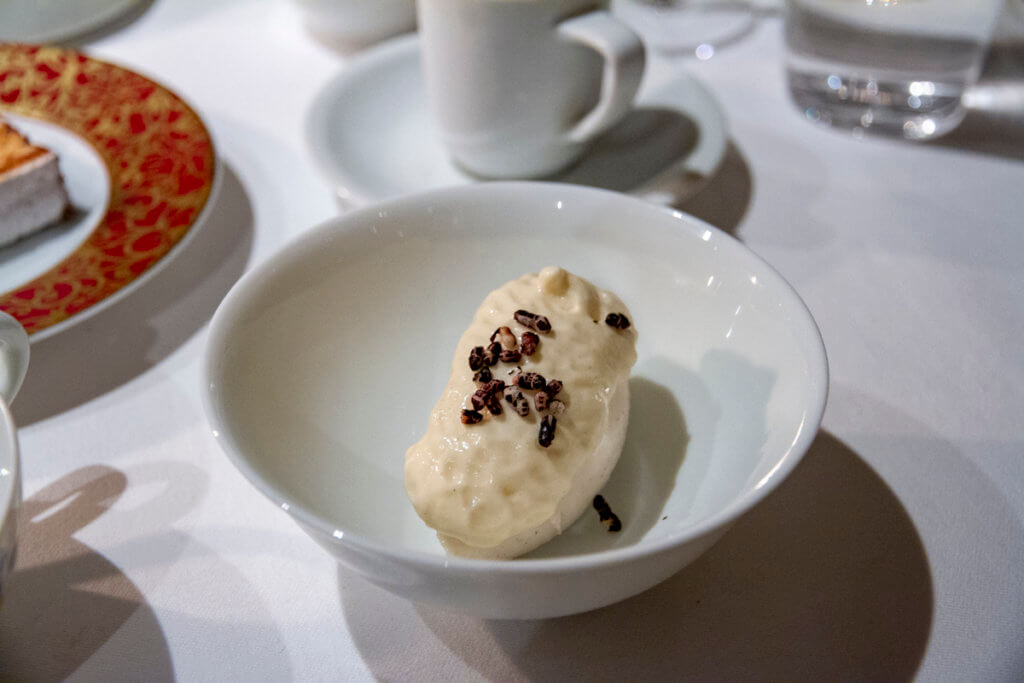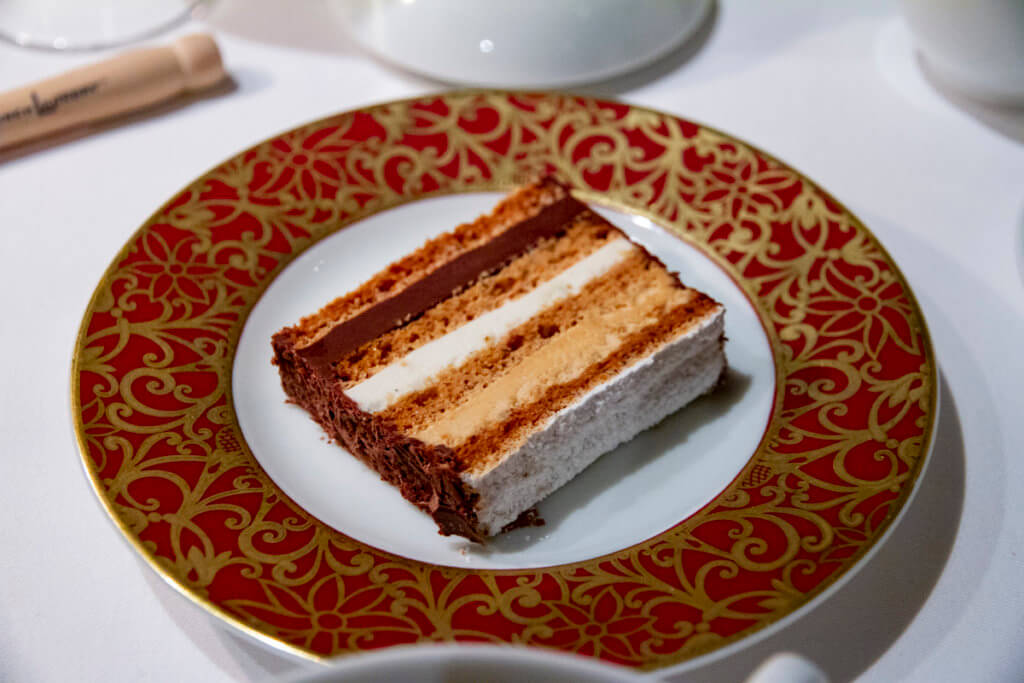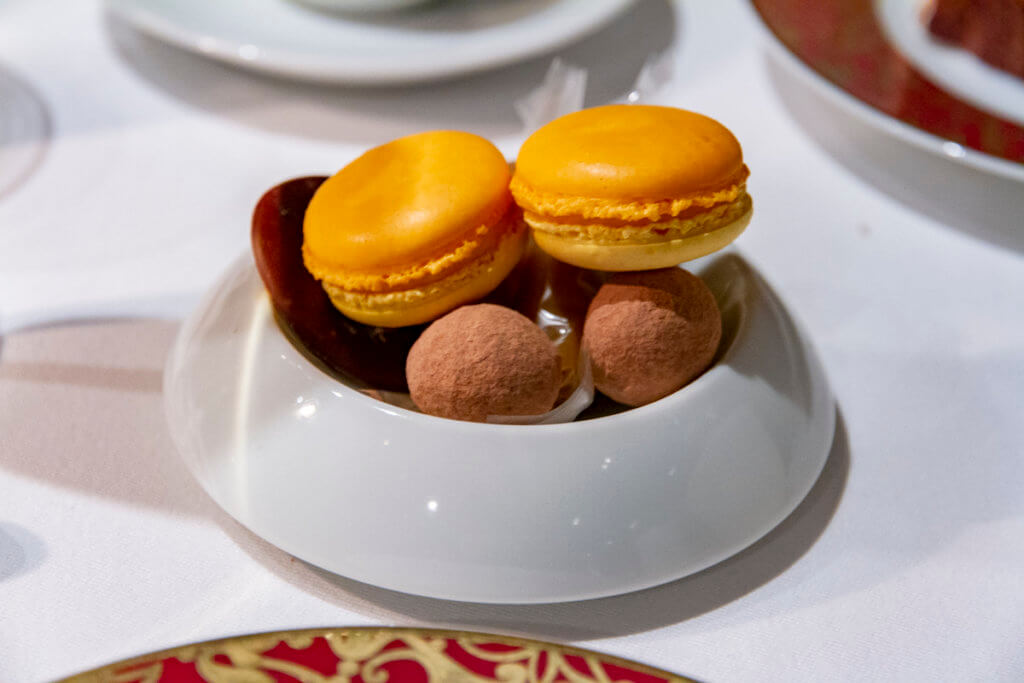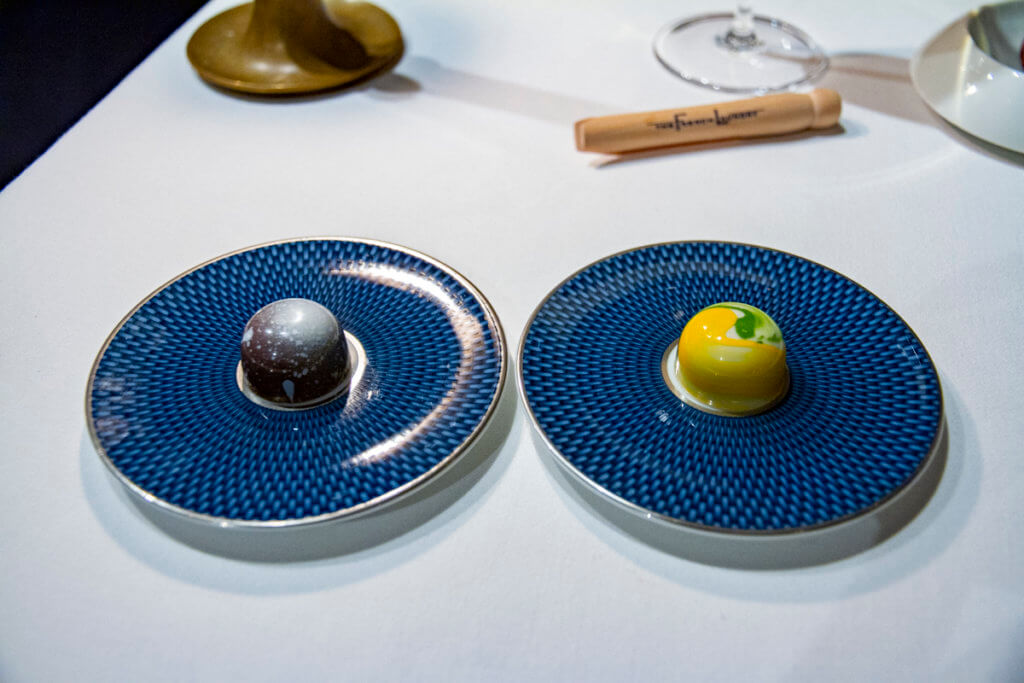 Thoughts on the Food
Chef Keller is known to play with your emotions, hence the two amuse-bouche courses, as well as other courses throughout, especially the "Donuts & Coffee."
It goes without saying, though, that EVERYTHING was perfectly executed and seasoned. This is The French Laundry's forte, in my opinion. So much so, in fact, that the only reason to not like a dish is your own preferences.
Speaking of, my personal favorites for the night were the Oysters & Pearls (yeah, that's better than the Kaluga Caviar), the fish, the duck, Mrs. Island Miler's egg dish, the Gougere, and most of the dessert items. My least favorite dish had to be the lamb, but that was thanks to my personal preference. I thought the lamb was simply too heavy and wasn't a huge fan of the flavor profile. But, the crispy exterior and tender interior of the "shank" was intriguing.
Oh, and if you think all of the above are all the food we got during our visit, you'd be wrong!
Departure Experience
Once we were finished with our meal, we were presented with our final check.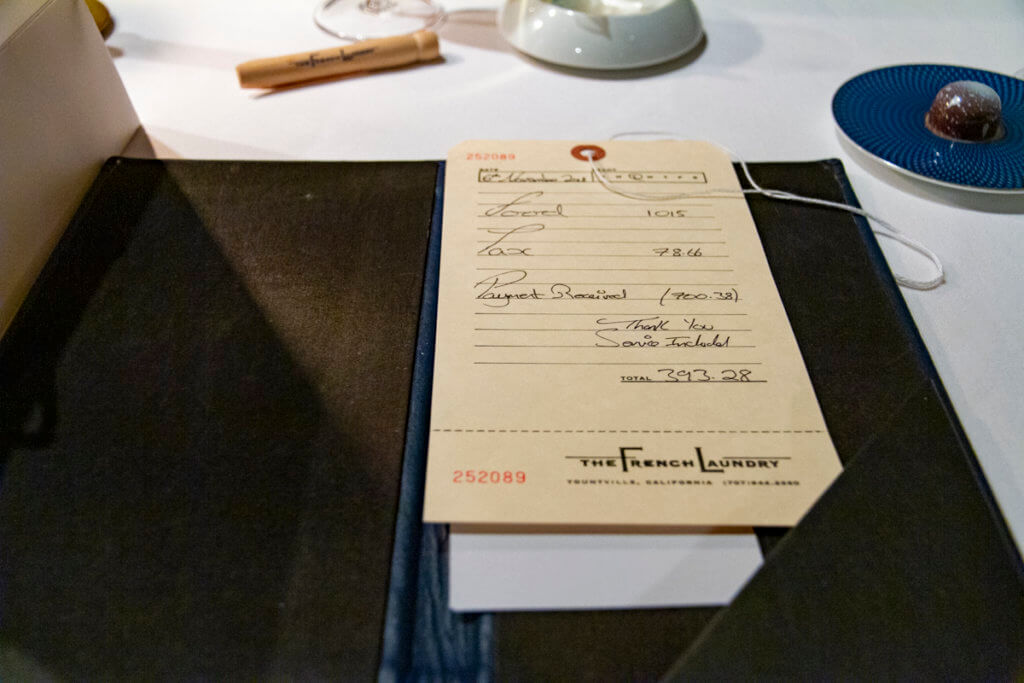 Upon settling our remaining balance (the main portion of dinner is prepaid), our server returned and asked if we were ready for our tour. Of course, we said yes, and were lead in back to the kitchen.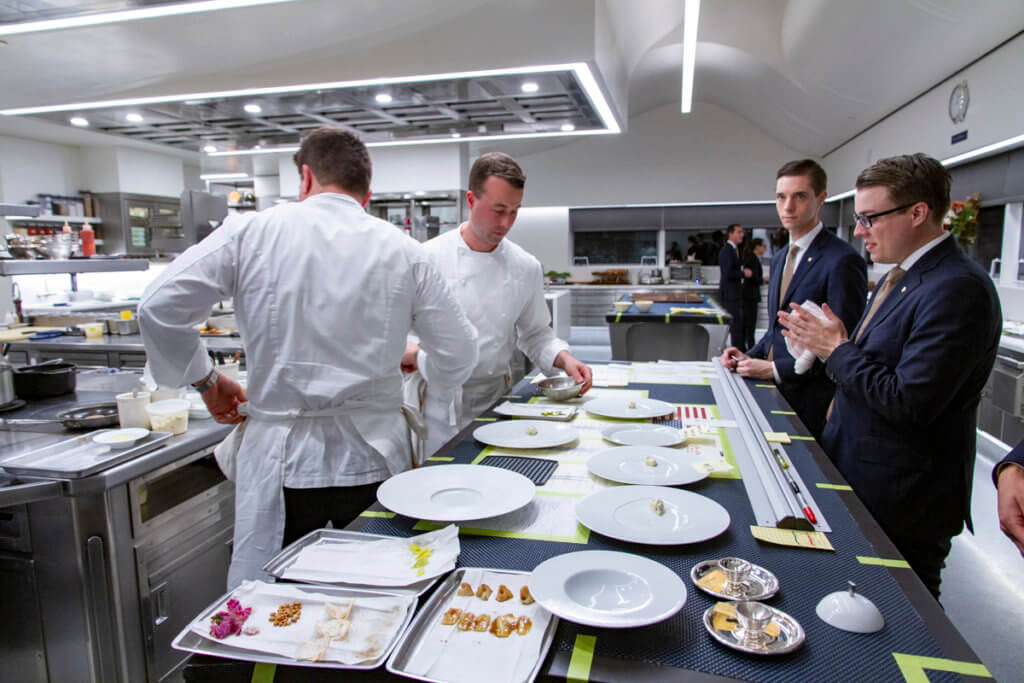 There, our server explained the various stations to us, let us take pictures, and took this photo of us.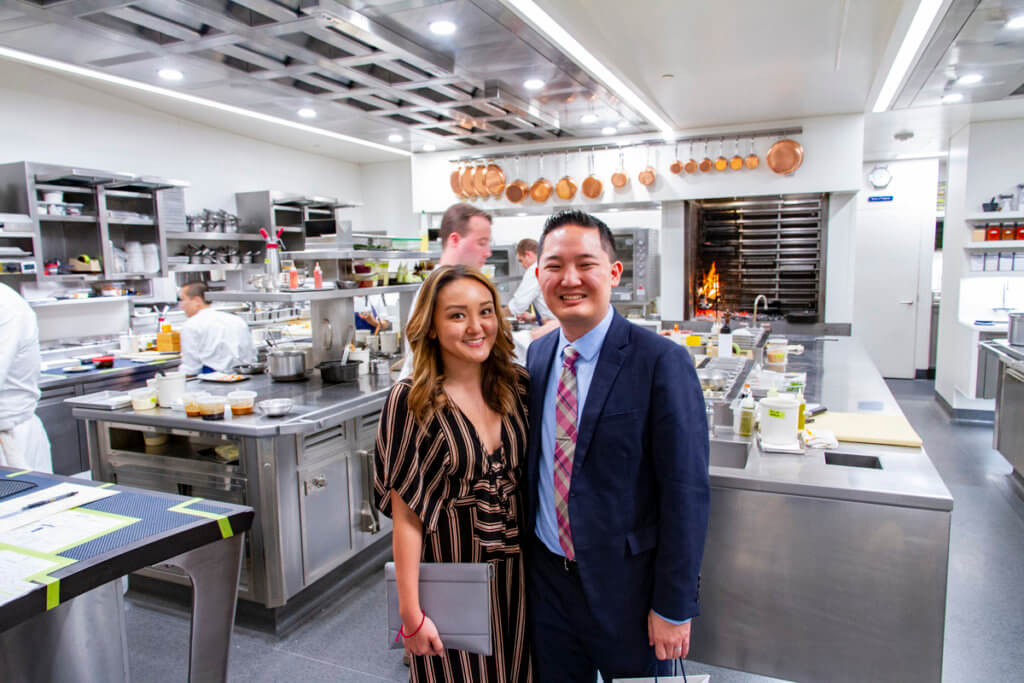 Then, we headed back out to the front of the house, making a stop at the Maitre d'hotel stand. There, we were presented with a large TFL bag containing our sparkling wine bottle, signed keepsake menus, tins of cookies, and a bag of Thomas Keller chocolate bars.
Value
There's no getting around it, a meal at The French Laundry is an expensive proposition. Whether it'll be worth it or not to you is based on how much you value fine cuisine and experiences. I know that, to many others, spending $325 a person on food (exclusive of taxes, service, and supplements) is outlandish. But, you know what? To me, it was worth every single penny.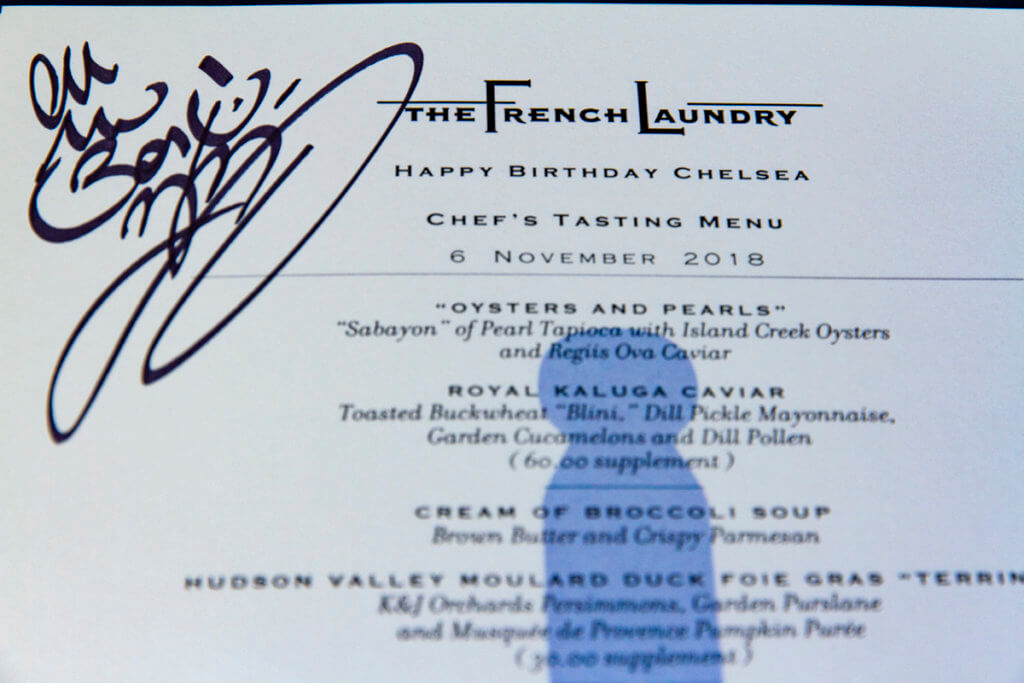 Thomas Keller is an icon of American Cuisine, and dining at his preeminent restaurant is a truly remarkable experience. Heck, even if you aren't that into food, the service experience alone is worth the price of admission. But, that's just my opinion.
The French Laundry Experience, Final Thoughts
Based on all that I've written so far, it's pretty easy to tell that, yes, we enjoyed our time at The French Laundry immensely. And, of course, given the ability to secure reservations and funds necessary to pay for such a dinner again, we'd totally go back. So, if you're able to score a reservation at The French Laundry, I say go for it.
Now, I know many out there say that there are better restaurants out there. And, I'll admit, from a cuisine standpoint, this is true. If you're more into nouveau cuisine, The French Laundry may not be for you. They do use some modernist techniques, but their style of cuisine is mainly classic. That doesn't bother me so much, though, as I do enjoy both nouveau and traditional styles. Just be aware of this difference going in
A Gourmet Adventure Through Northern California
The French Laundry Experience