So, dining at The French Laundry was the primary goal while we were in NorCal. But, since we were going to be in San Francisco, and reservations were available, why not have an amazing experience at Atelier Crenn too?
Booking
Much like The French Laundry, you need to make reservations for Atelier Crenn via Tock. And, again like The French Laundry, you need to pay for your reservation in advance. Bookings are non-refundable, though space-available changes are allowed if needed.
While reservations were readily available during our dates, I decided to utilize the Platinum Concierge to make my reservation. Why? Because Atelier Crenn is a member of American Express Global Dining Collection. So, when you book via an Amex concierge, you receive a "Kitchen Treat."
Location
Atelier Crenn is a non-descript restaurant in the Cow Hollow region of the San Francisco. Heck, we had a hard time identifying it until we saw thier tucked away sign.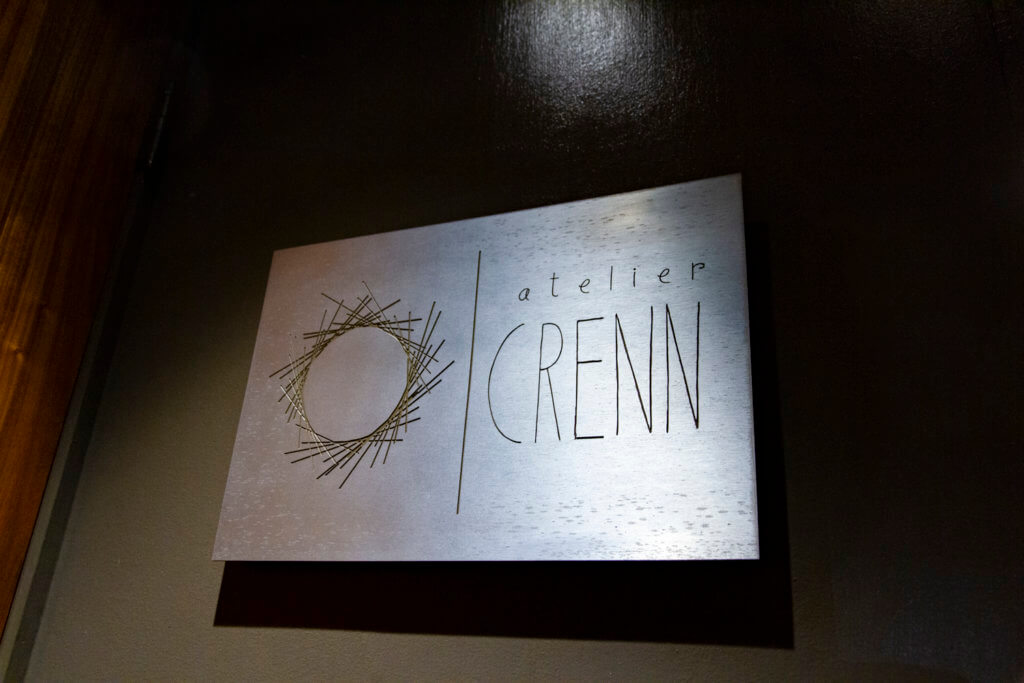 The restaurant is almost 2.5 miles from our hotel, which should take only 10 minutes by Uber. However, thanks to San Francisco's atrocious traffic, it took us close to 30 minutes to get there.
Arrival Experience
When we arrived at the restaurant, the Maitre d'hotel greeted us and brought us to our table. There, we were presented glasses of sparkling rose as a thank you for being Amex Platinum cardholders. They also gave us a shrub drink and glasses of water.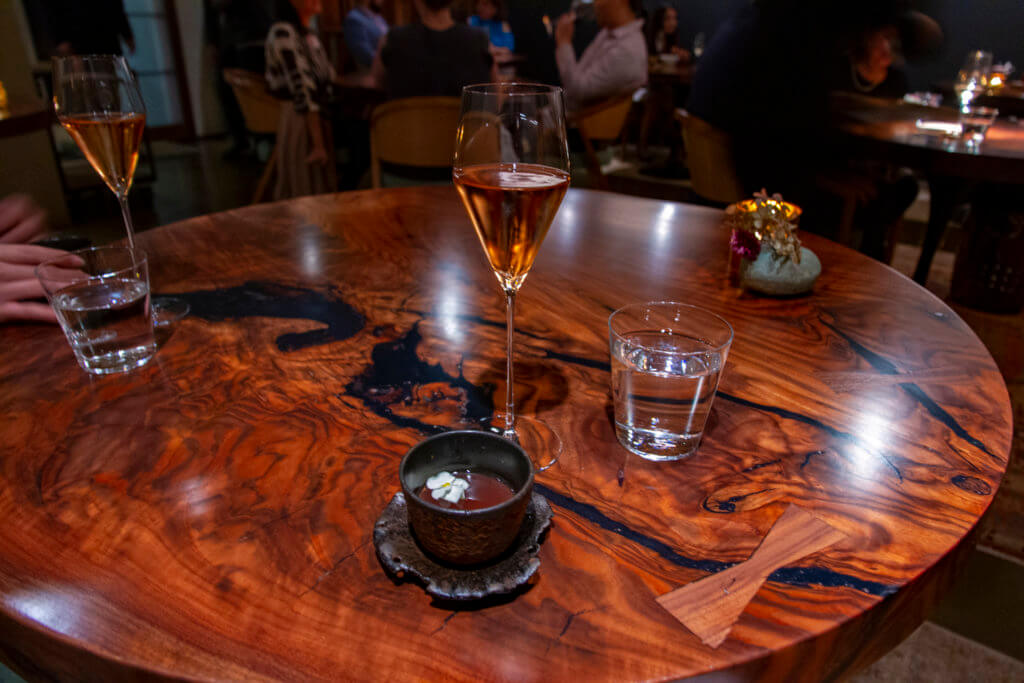 The drink presentation was followed shortly after by the menu. Menus at Atelier Crenn, by the way, are presented as a poem. We had a hard time deciphering the poem, so thankfully they explain each dish as it arrives.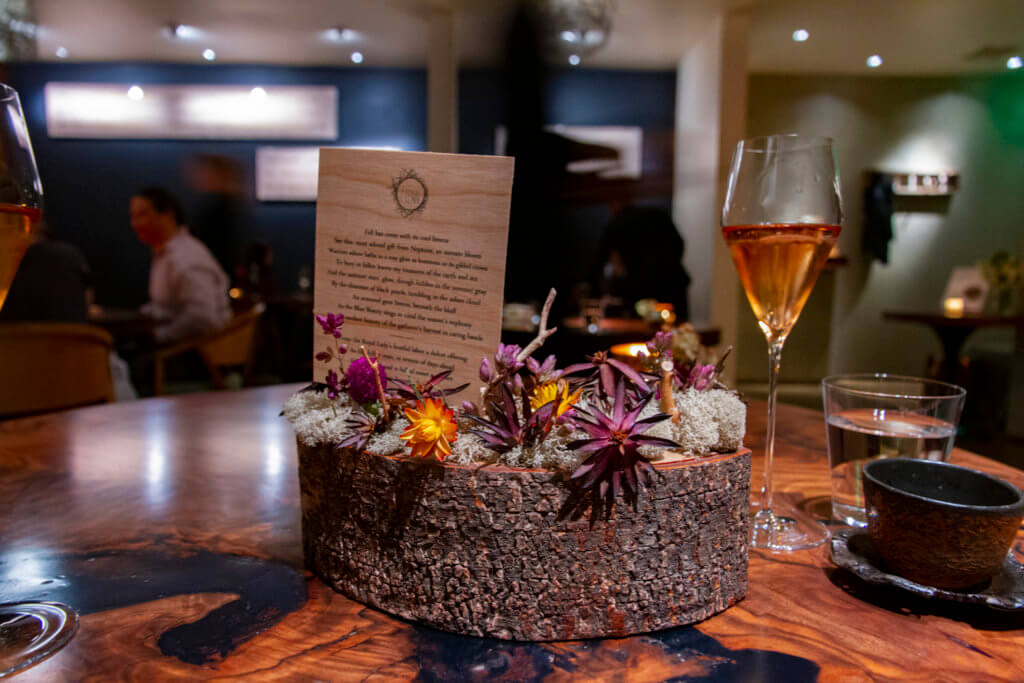 After the menu presentation, we were then brought Dominique Crenn's signature aperitif of apple cider and creme de cassis in a white chocolate shell. It's Chef's way to welcome you to her restaurant, much like she'd welcome someone to her home.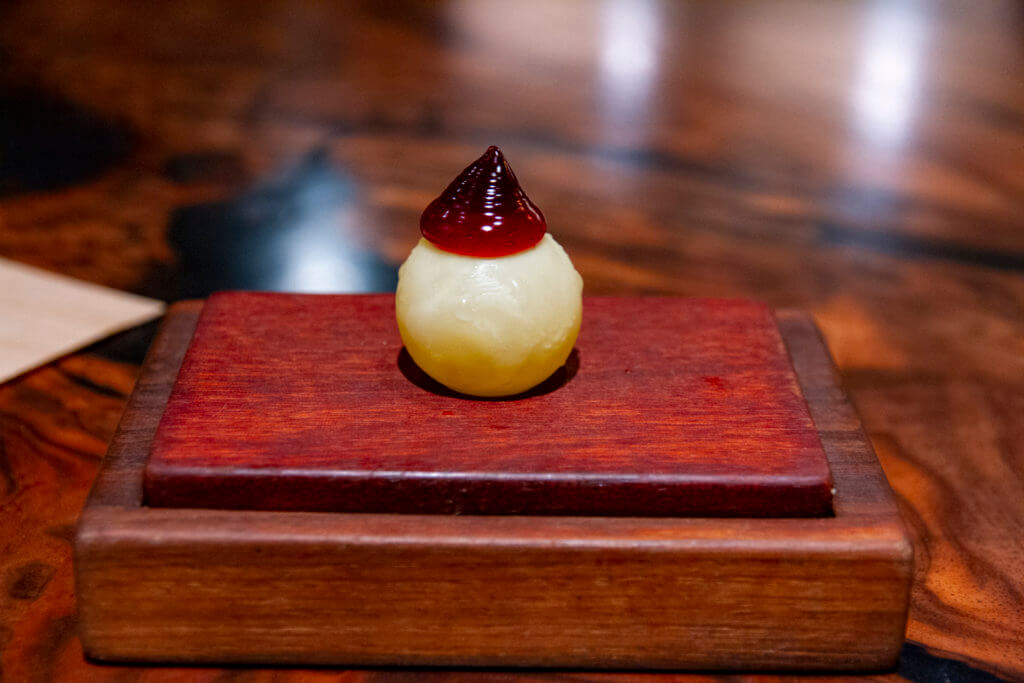 Dinner
Honestly, I don't really remember what each of the courses were. But, what I can tell you is that we received 15 highly inventive, delicious menus. We did purchase two upgrades throughout the meal, one of which was the special caviar presentation and the white truffle enhancement for the cheese course. What's interesting, though, is at Crenn, when you purchase the special caviar presentation, you still receive the standard one too. That's not the case at The French Laundry.
Anyway, here is all the dishes we enjoyed at Atelier Crenn.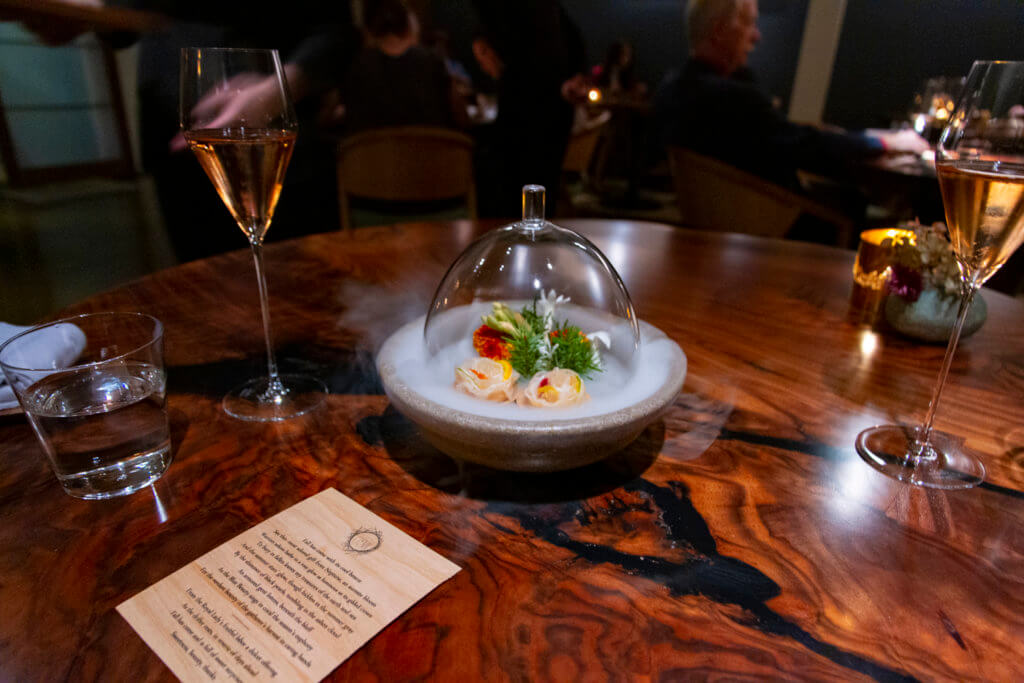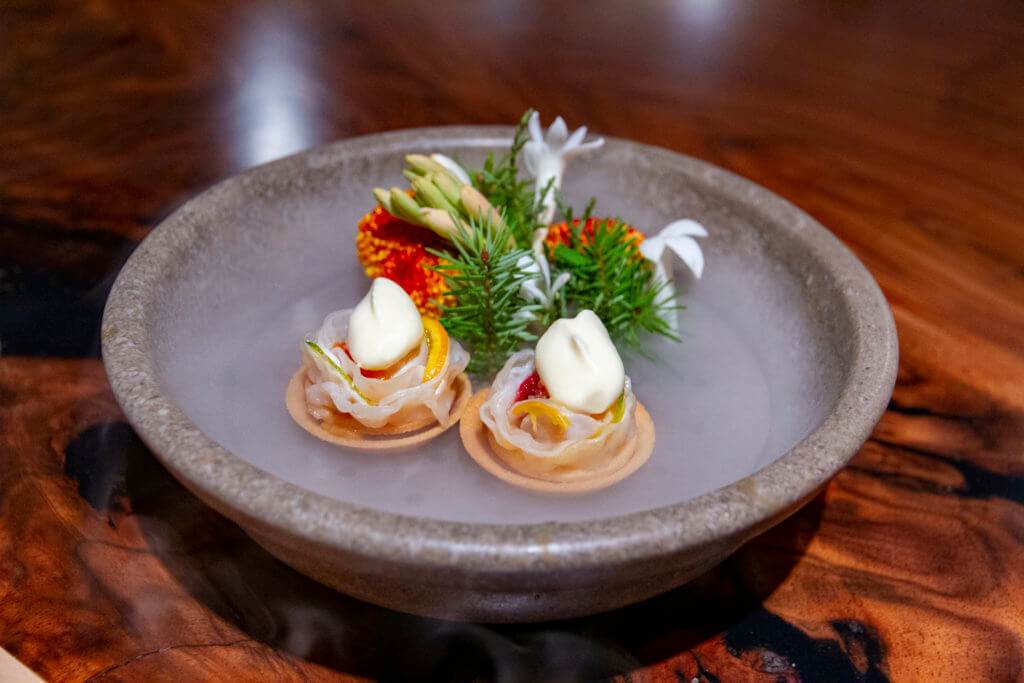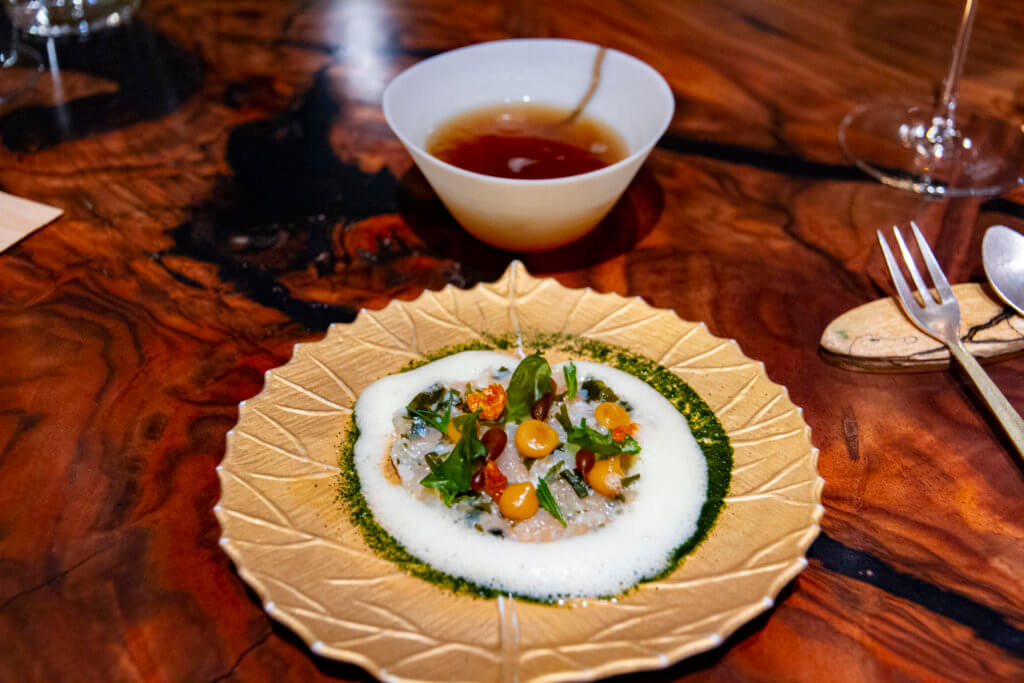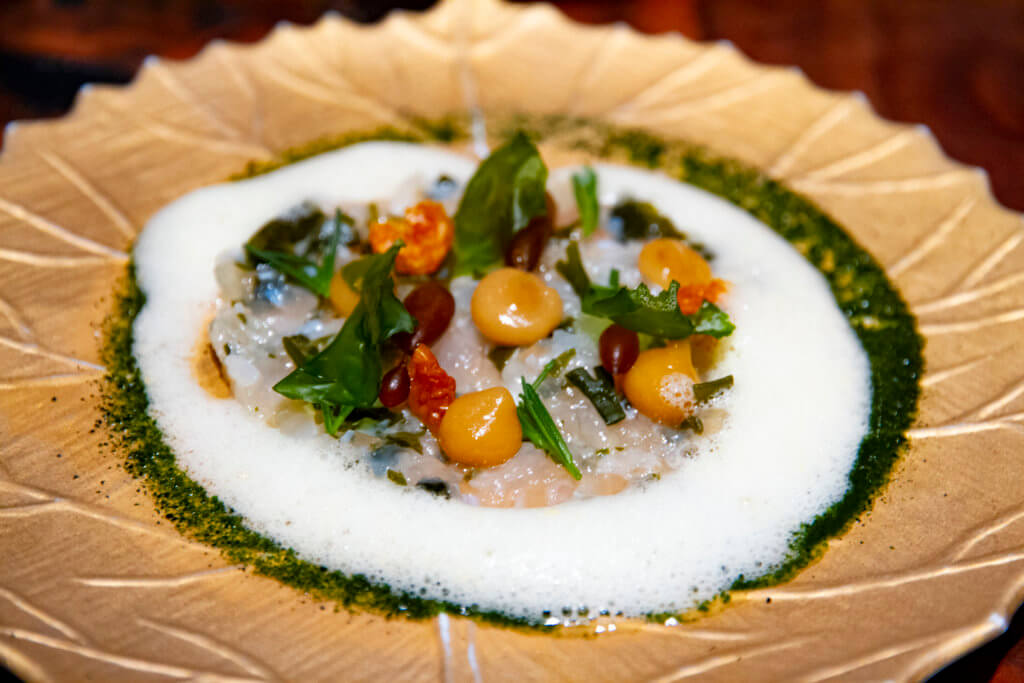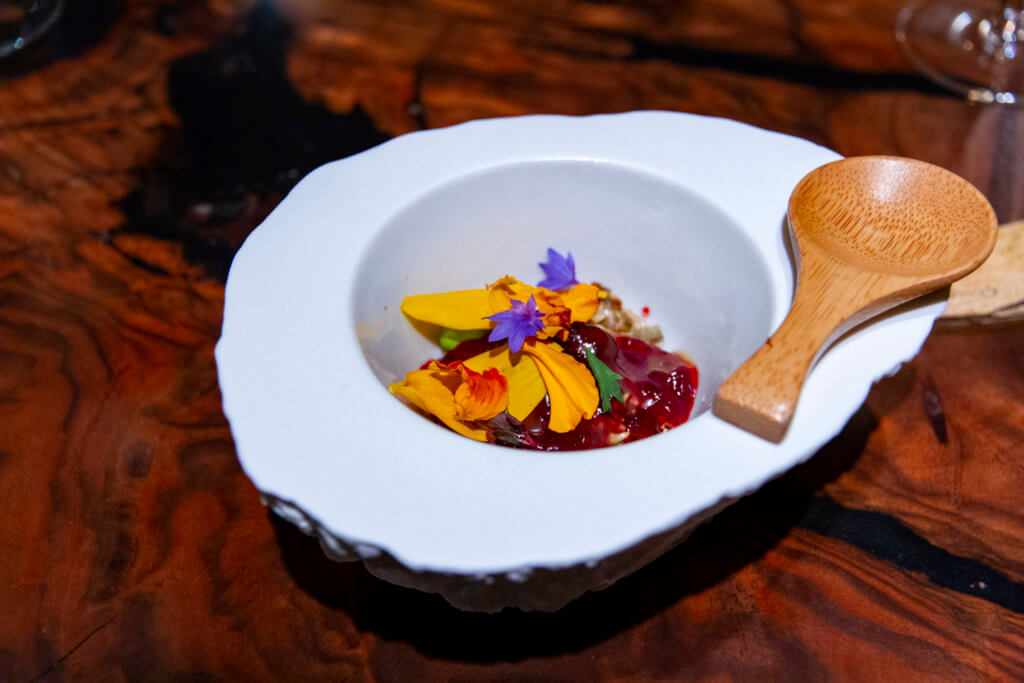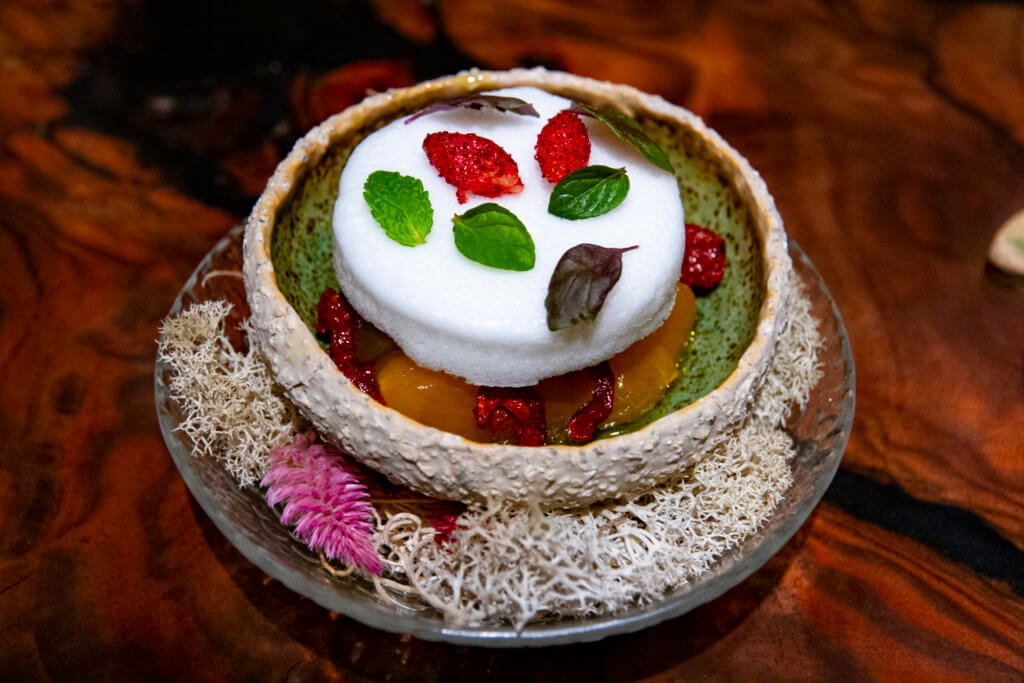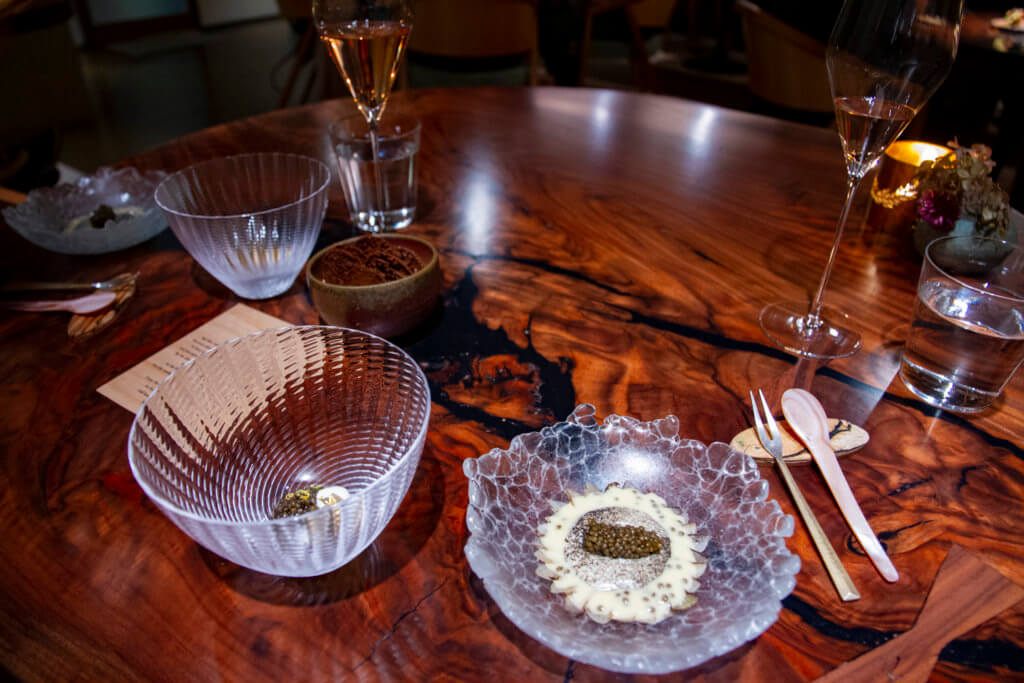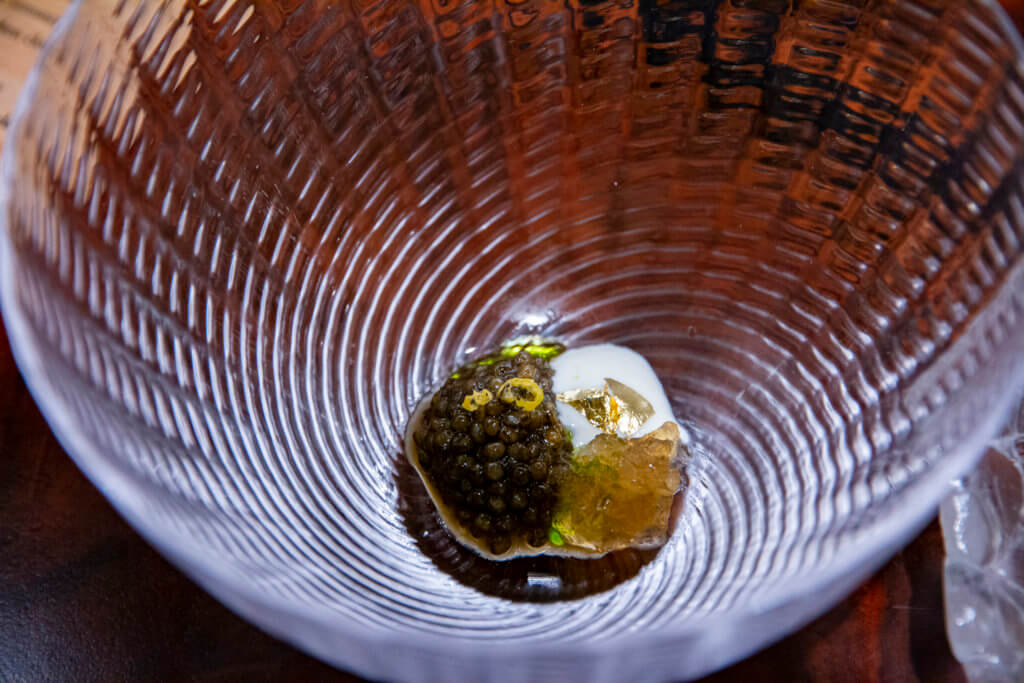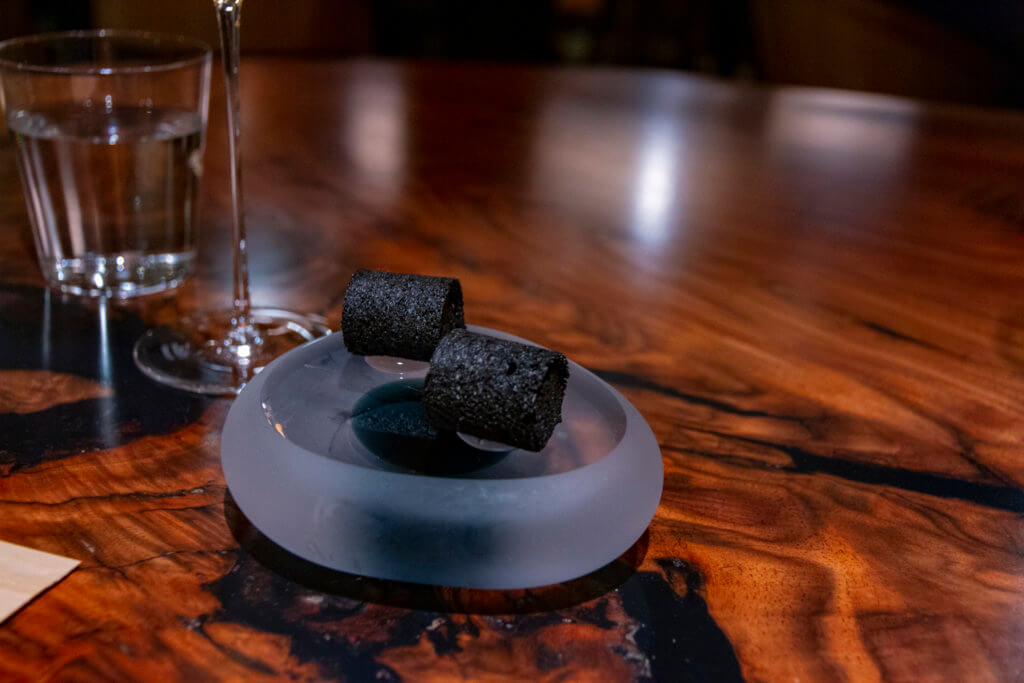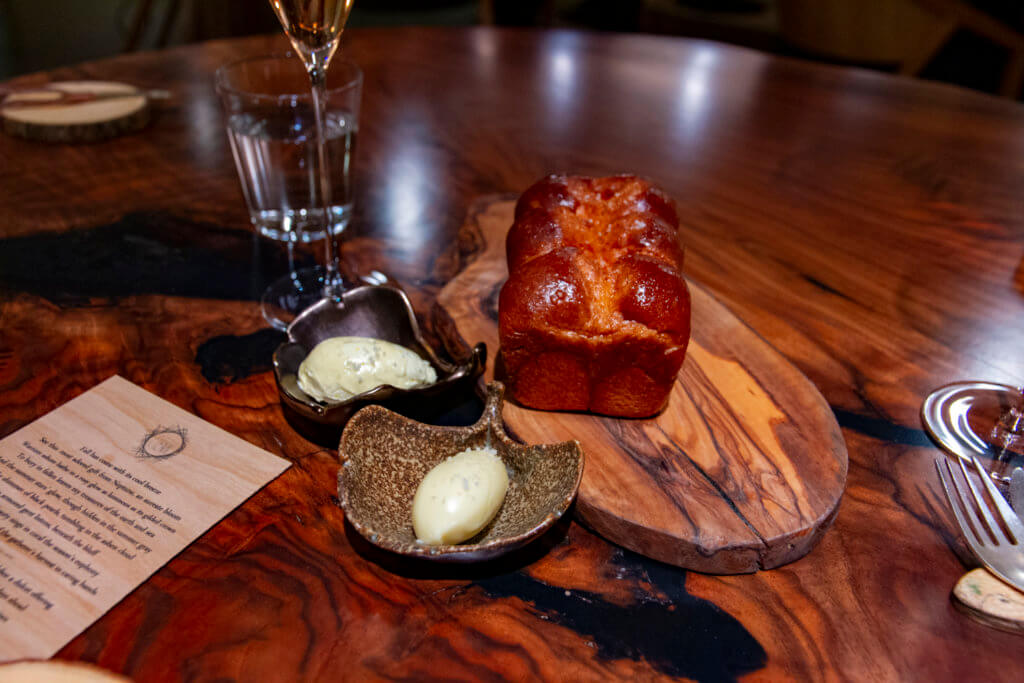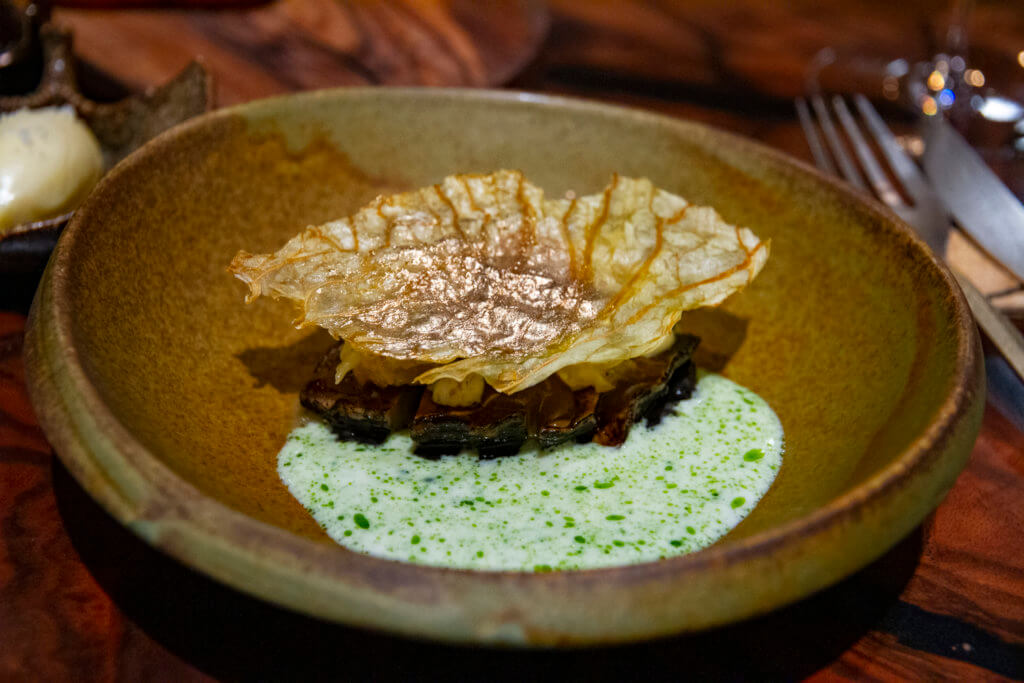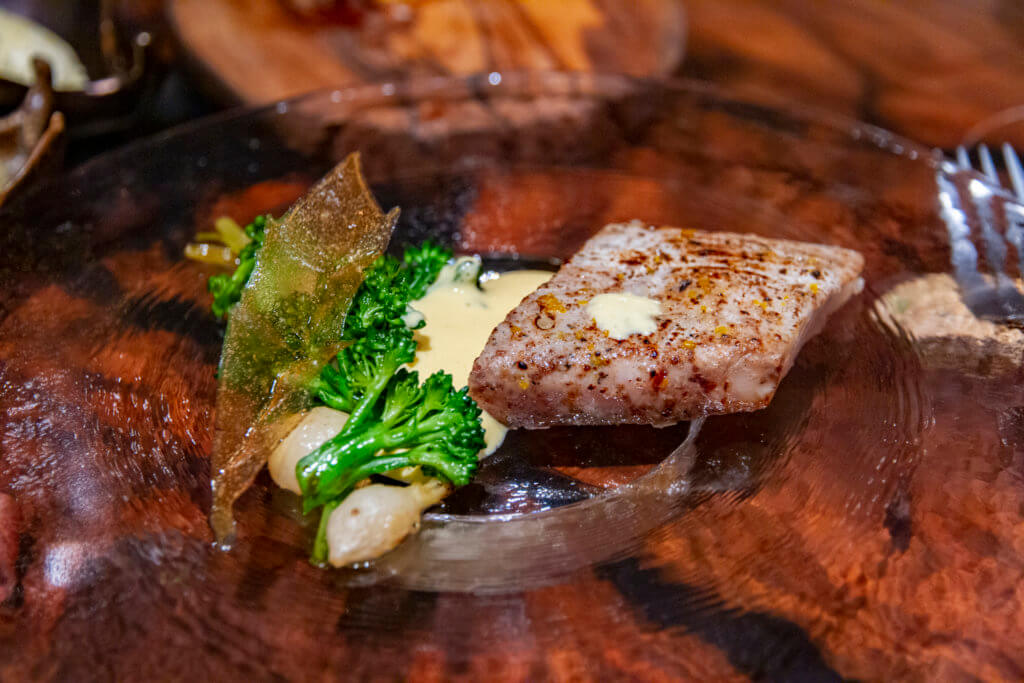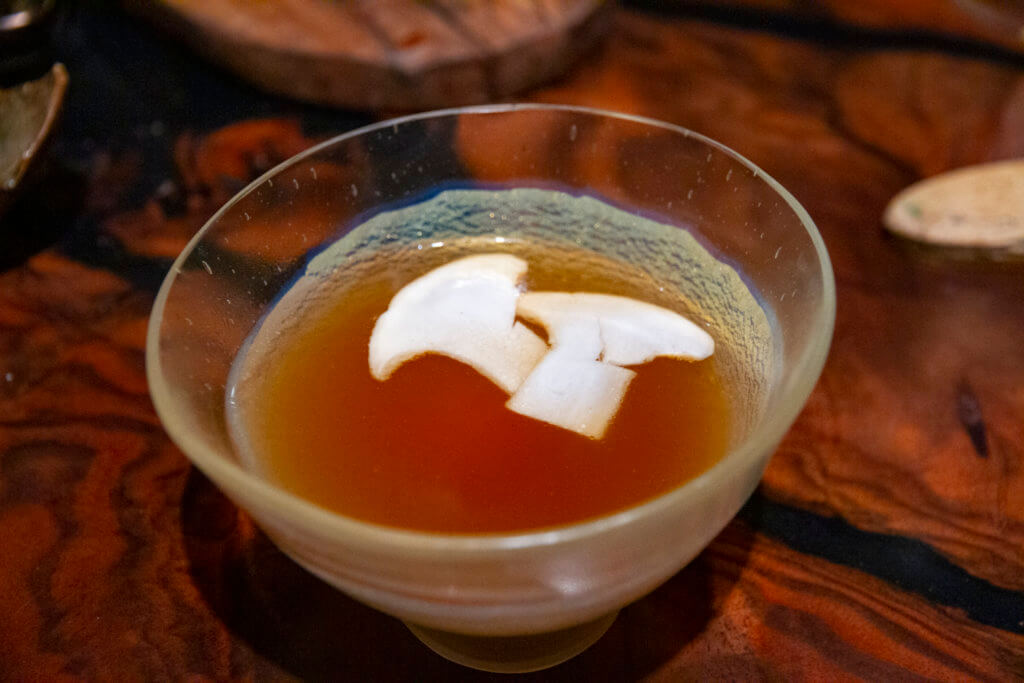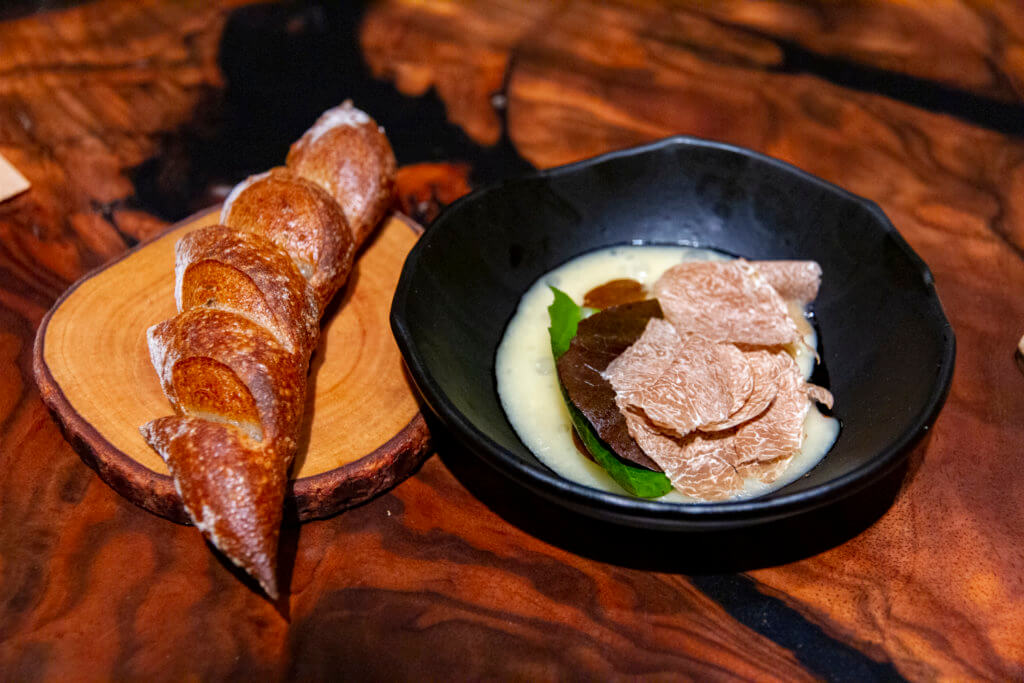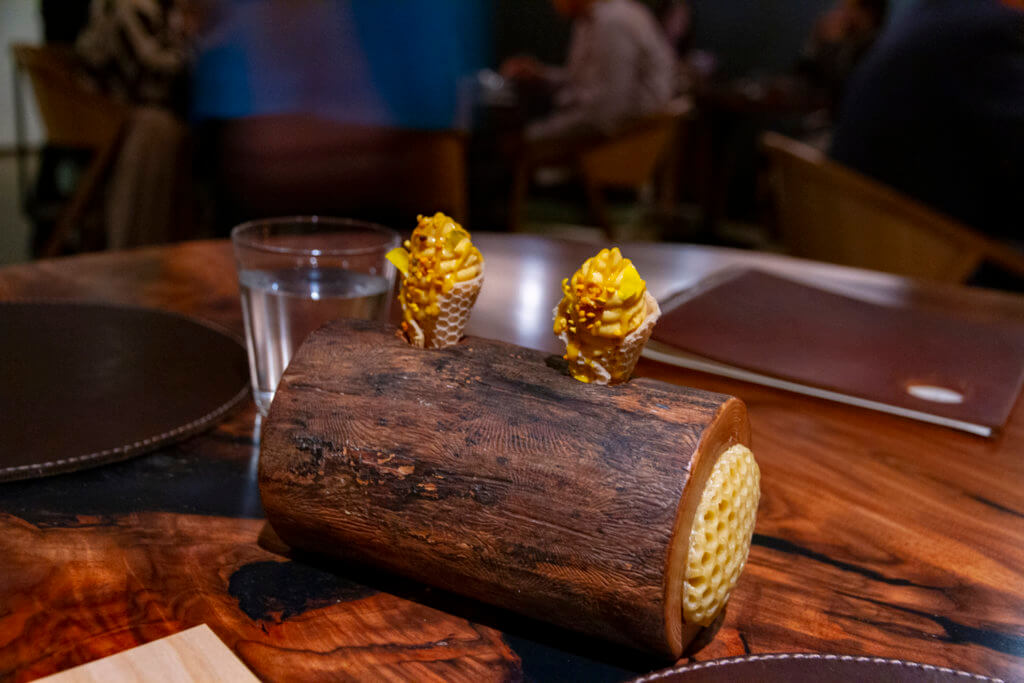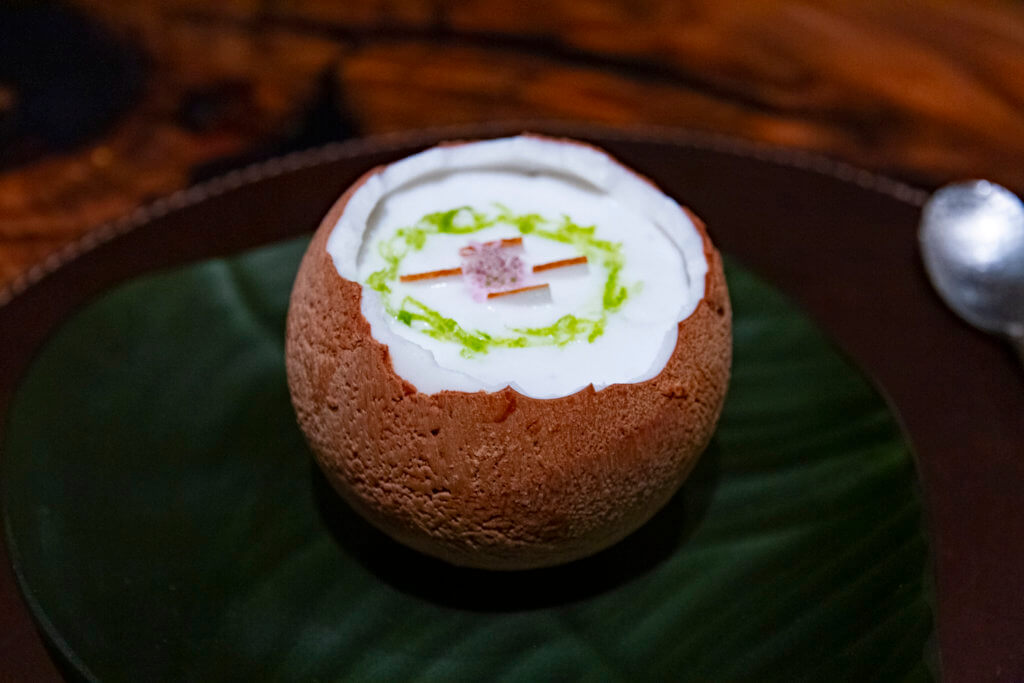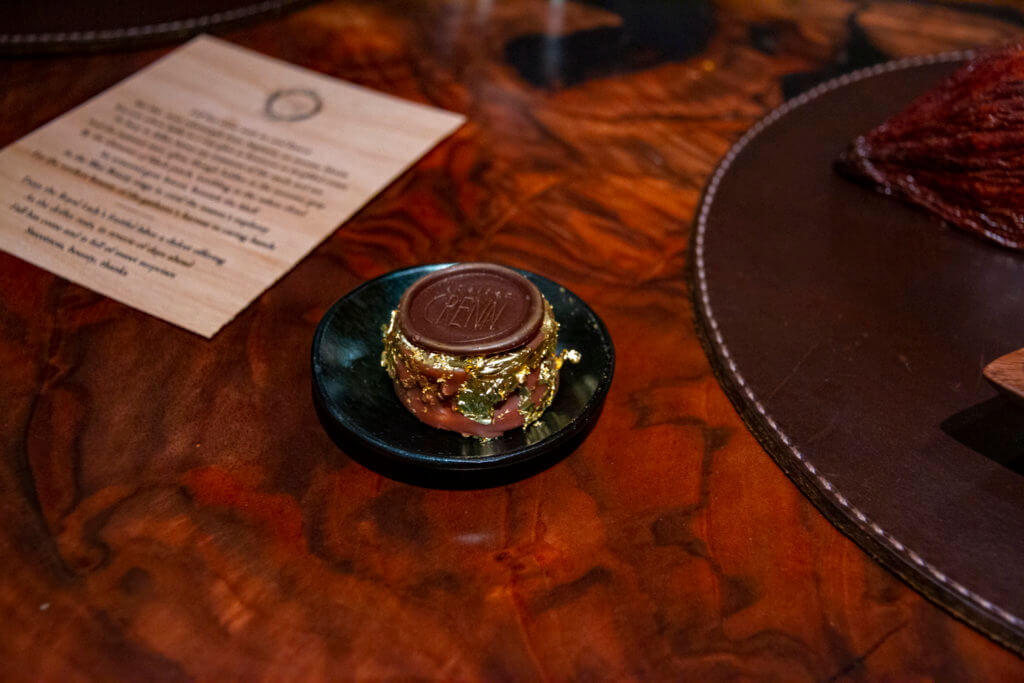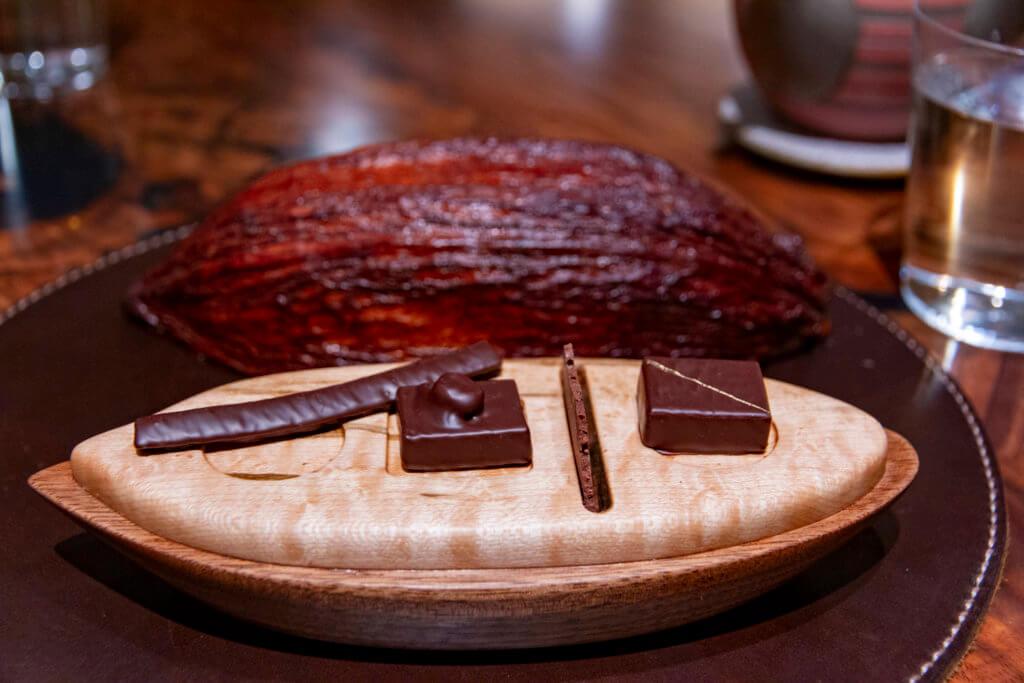 The highlights for me from the dinner were the strawberries + tomatoes, the golden osetra caviar, the brioche, the abalone, and the coconut. Everything was amazing, though, and well worth the price of admission.
Service Experience
Service throughout of time at Atelier Crenn was fantastic. The entire staff is knowledgable, genuinely friendly, proud of their work, and a joy to interact with. Chef Crenn also makes it a point to interact with each and every table, every night. And the night we visited was no different; Chef came by our table a chatted with us for a few minutes.
Much like The French Laundry, once your meal concludes, you're invited to go on a tour of the restaurant. Here, though, the entire kitchen staff took a picture with us.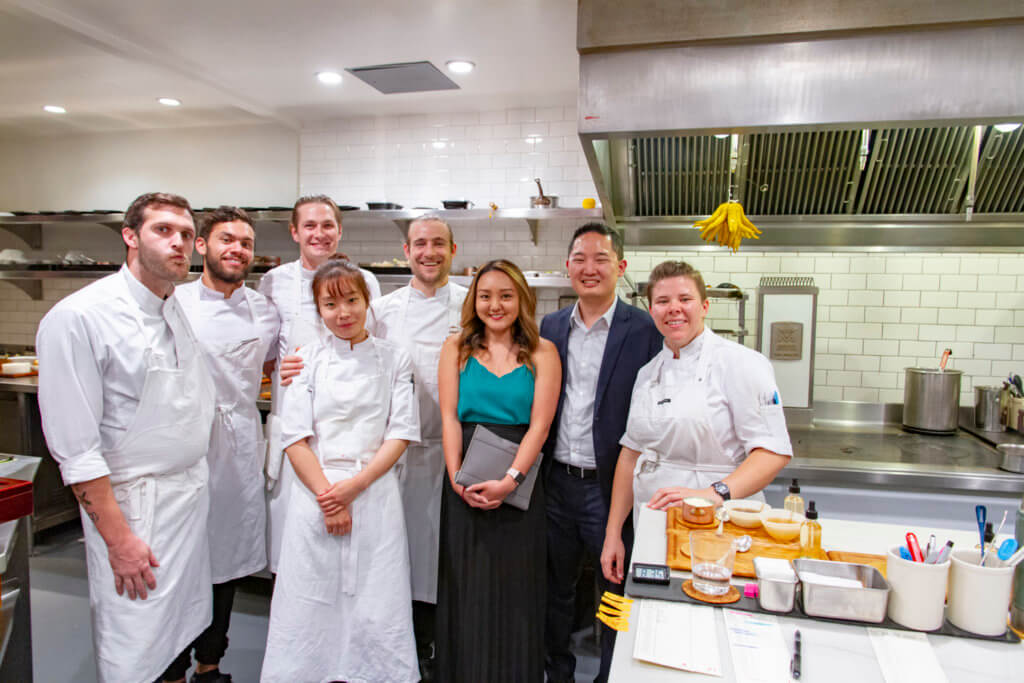 We then went into the separate pasty kitchen with rap and hip-hop music blaring throughout the Willy Wonka-esque space.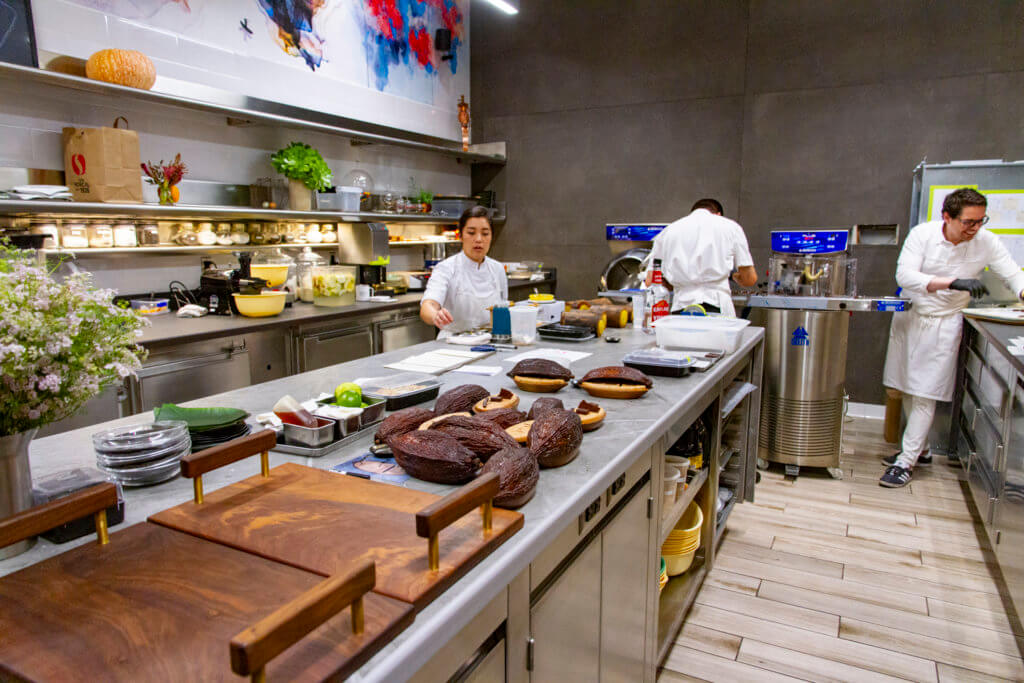 An Amazing Experience at Atelier Crenn, Final Thoughts
At the time of our visit, Atelier Crenn had two Michelin Stars, though I firmly believed they deserved three. Well, low and behold, they did get their third star in the 2019 Michelin Guide! It's a well-deserved star too, in my opinion. After all, both the cuisine and service at Crenn are phenomenal. Unfortunately, the marvelous news was clouded by more recent news that Chef Crenn has cancer. This isn't deterring her, though, while she continues to be in her restaurants as much as possible and is working on a new venture. I wish you a speedy recovery, Chef, and F*CK CANCER!!
In fact, looking back at The French Laundry and Atelier Crenn, I must say, I enjoyed the food more at Crenn. The style is much more modern, lighter, and more seafood focused. That is my personal preference, but I also had a feeling that would be the case going in. And while both restaurants have truly outstanding service, The French Laundry's service is so over-the-top, that they're the reigning king as far as I'm concerned.
So while I'd wholeheartedly recommend a visit to Atelier Crenn, whether the cost of entry is worth it to you or not depends largely on your personal preference. To me, both have their place and serve a purpose. If you put a gun to my head and made me choose, though, I'd pick Crenn.

A Gourmet Adventure Through Northern California
An Amazing Experience at Atelier Crenn