A while back, the State of Hawaii began allowing vaccine passes from companies like CommonPass and CLEAR. Initially, though, at least, you couldn't get CLEAR to link to Safe Travels. That seems to no longer be the case, though, as CLEAR finally works with Hawaii Safe Travels.
Back in mid-July, I wrote about how Hawaii Safe Travels began accepting CLEAR Health Pass for vaccine verifications. However, as many of you commented, linking CLEAR Health Pass with Hawaii Safe Travels didn't work. While the situation was frustrating, it wasn't surprising – this is the State of Hawaii, after all. Heck, we still can't figure out how to operate Safe Travels efficiently over a year later. But, I'm happy to report that the CLEAR Health Pass Link is now working.
CLEAR Finally Works with Hawaii Safe Travels
I'm not sure exactly when or why CLEAR Health Pass began working with Hawaii Safe Travels, but it is. Linking your CLEAR Health Pass is also, mercifully, incredibly easy. All you need to do is sign in to your Hawaii Safe Travels account, select the Apply For Exemption option, and then select the CLEAR Exception. From there, all you need to do is sign in to your CLEAR Health Pass account.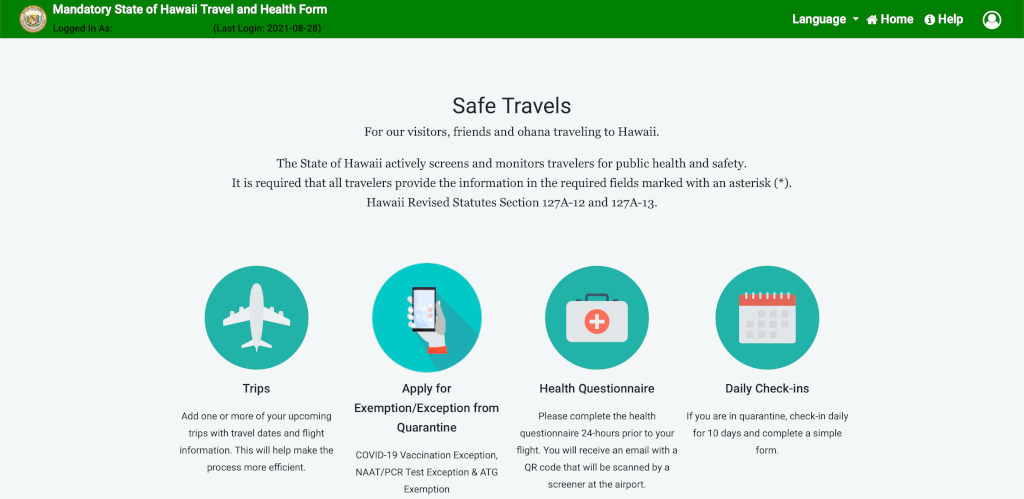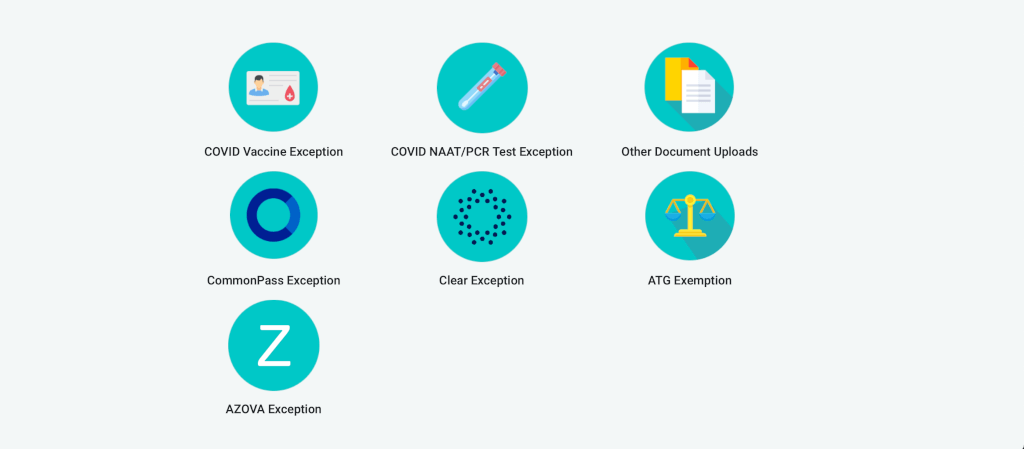 Once you successfully link your CLEAR Health Pass to your Hawaii Safe Travels account, you should get a confirmation. You should also see a checkmark with the CLEAR logo appear in your trips section to show your vaccine exempt status.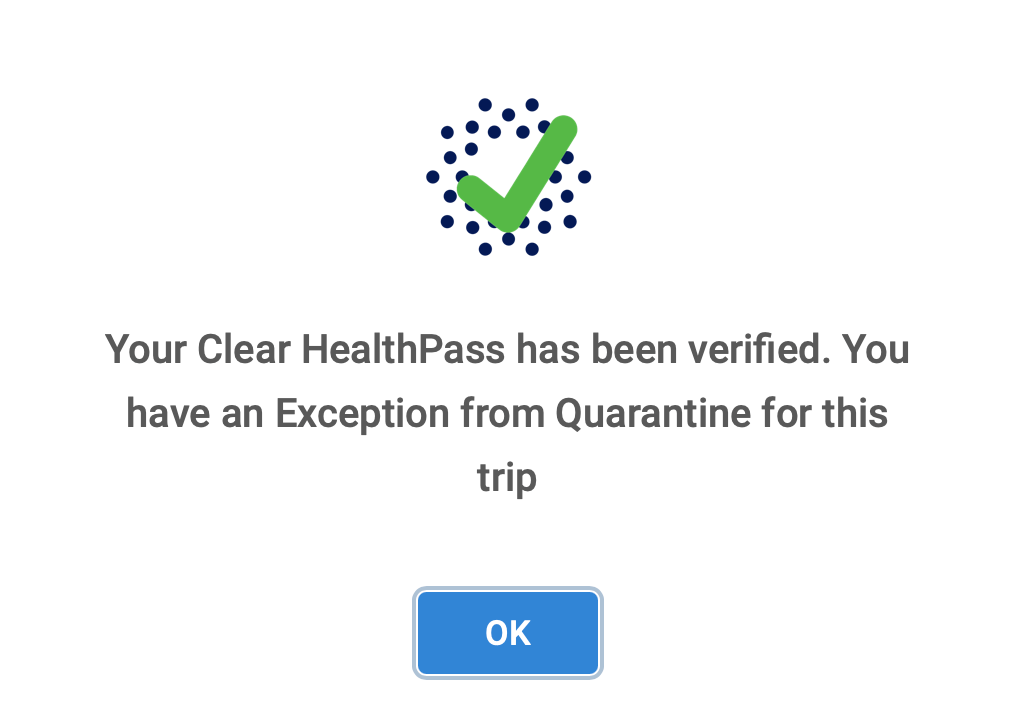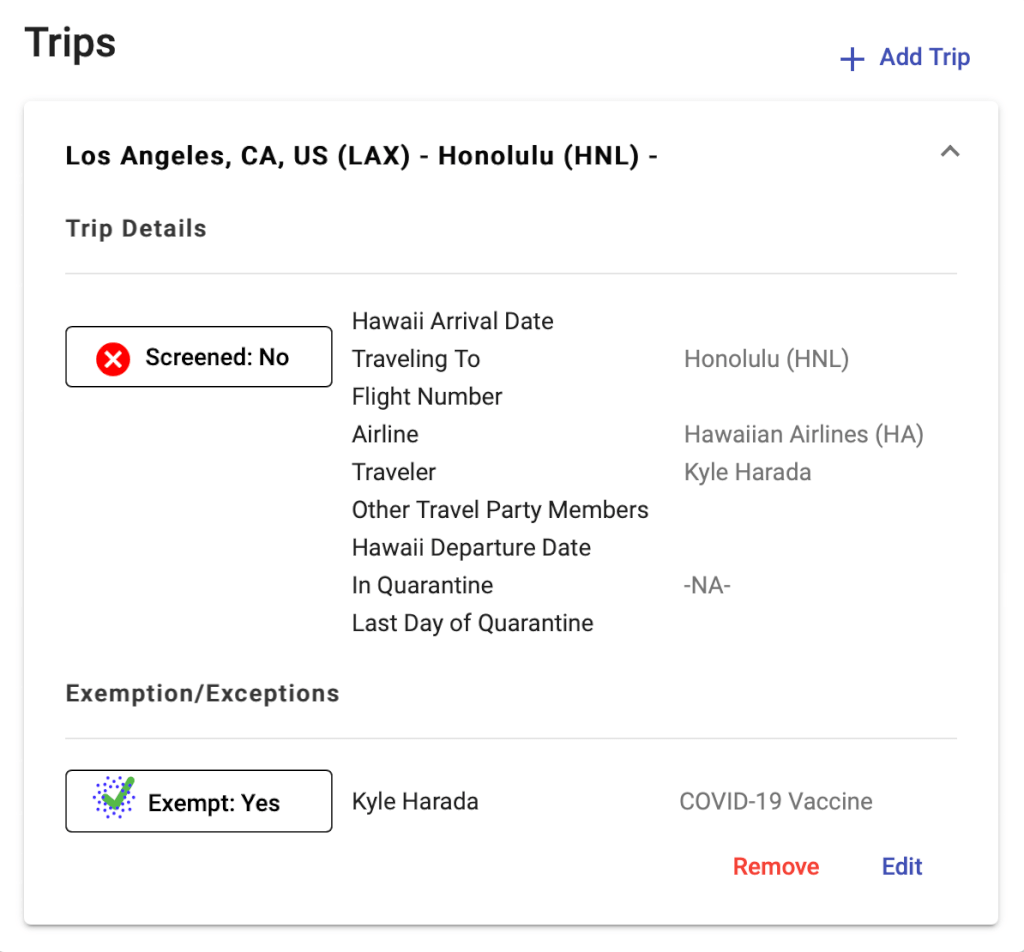 Final Thoughts
I know some out there continue to have reservations about CLEAR Health Pass – and that's ok. However, for those of you that already use CLEAR to verify your vaccination status for other reasons, this is a convenient and easy option, especially now that it finally works. Personally, I still think the state should mandate the use of a verified system like CLEAR and CommonPass versus the honor system that is the built-in Hawaii Safe Travels system. But, hey, what do I know?