If you have read this blog for some time, you probably have noticed that Delta is the airline that I love to hate. I love that it is a convenient airline to fly out of my home airport of Minneapolis/St. Paul International (MSP) and get to nearly everywhere in the world. I love the wifi on domestic flights and how easy it is to earn elite status. I love the upgrade I often receive on domestic flights and the product they offer you in domestic first class.
There is also a long line of things that I don't love about Delta and most of them are related to their policies. I don't like how hard they make it to redeem Sky Miles. I don't like their lack of transparency in flight taxes and surcharges, their terrible international standby policy or how you earn miles on their partner airlines.
I do like that if you are lucky and play your cards right, you can fly internationally in Delta Business class starting at 100,000 Skymiles. In fact, once I learned that I could fly Delta business class using Skymiles, I have been trying to make sure every international flight is in business class ever since that discovery.
For a while, I didn't like that the Delta business class product on international flights was falling behind all other airlines when it came to comfort and amenities. Now it seems as if Delta is turning this into a positive aspect of their airline after introducing an upgrade to the bedding you receive on your flight. That's right, they teamed with Westin to offer "heavenly bedding" on international flights in BusinessElite class.
Delta Business Class Gets Westin Heavenly Bedding Starting June 17, 2013
While this has been in the works for several months now, we are coming very close to the date that Heavenly bedding starts making it onto Delta Business Class flights to international destinations.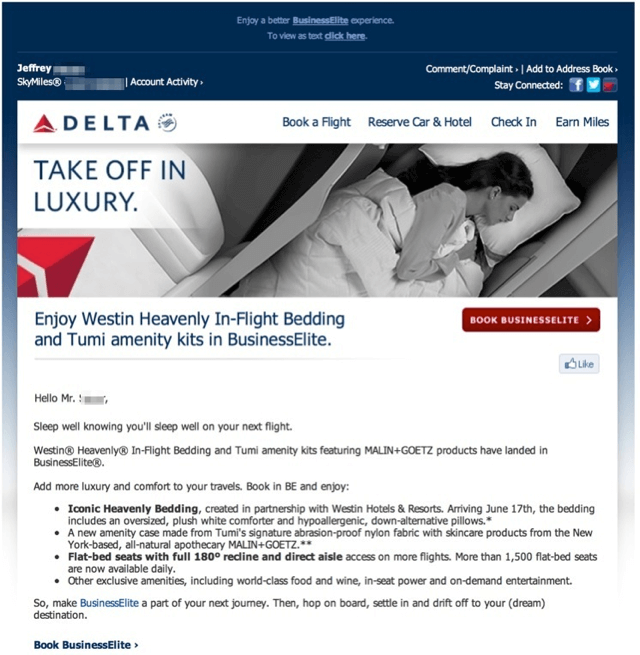 Not only is the bedding improved, but you also will have the ability to receive Tumi amenity kits, which are surely an upgrade over the previous amenity kits you would receive on Delta Business Class flights.
With this upgrade, Delta is essentially making their in flight BusinessElite product much more like a hotel room than the cattle car that I was jammed into when I first started traveling internationally. Obviously, this type of accommodation is what many frequent travelers are aspiring to have when they travel on an international flight with Delta.
Personally, I can't wait to give it a try. I enjoyed my Delta Business class experiences in the past and hope to fly this new product later this year once things calm down and I have more vacation accrued.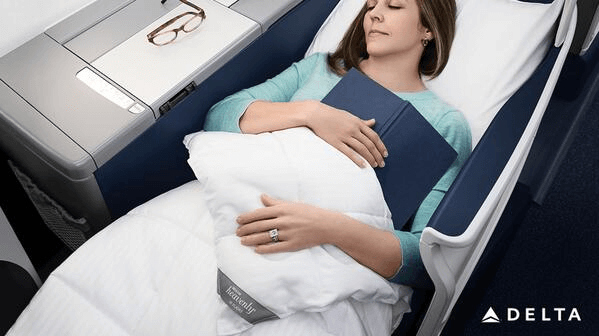 What do you think about Delta and Westin teaming up to offer heavenly bedding on international business class flights? Will it change your behavior at all (assuming that you can get one of these flights booked on Delta without over-paying in miles using their broken system)?
For those of you who have trouble sleeping on flights, do you think that this would help you out at all?