Trip Summary: In January, 2013 Delta was offering very reasonable fairs from Minneapolis to Istanbul. My dad, brother and I decided to go to Istanbul when tickets were available under $800. Part mileage run, part tourism, part amateur archaeologist and part bonding experience, this trip involves 3 nights in Istanbul and 2 nights in Athens. Stay tuned as I review Delta's economy comfort product, three hotels, and talk about everything else we see along the way. Turkey and Greece here we come! 
 Trip Index
Delta Economy Comfort MSP – AMS
My first international flight ever was in March of 2003. It was from MSP -> AMS on a Northwest flight on my way to Kenya. This flight marks my 10 year anniversary of world travel, and it's like deja vu all over again!  The situations were different, of course, between my flight 10 years ago and this flight.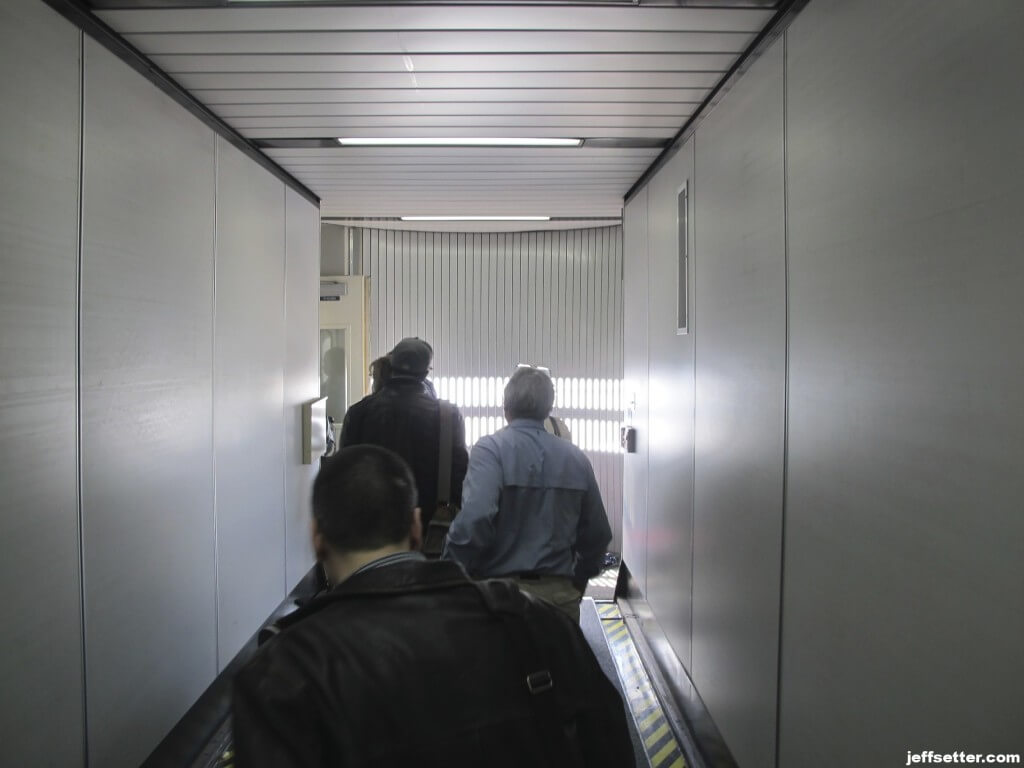 In 2003 I was a senior in college and was scrunched in the middle of a 5 person row. I didn't have a laptop computer, an iPhone, iPad or anything of that nature. I didn't have the best travel blog in the world (maybe I still don't, but I'm trying). The flight was paid for entirely by government grants and donations from family members. I didn't really have any expectations at all.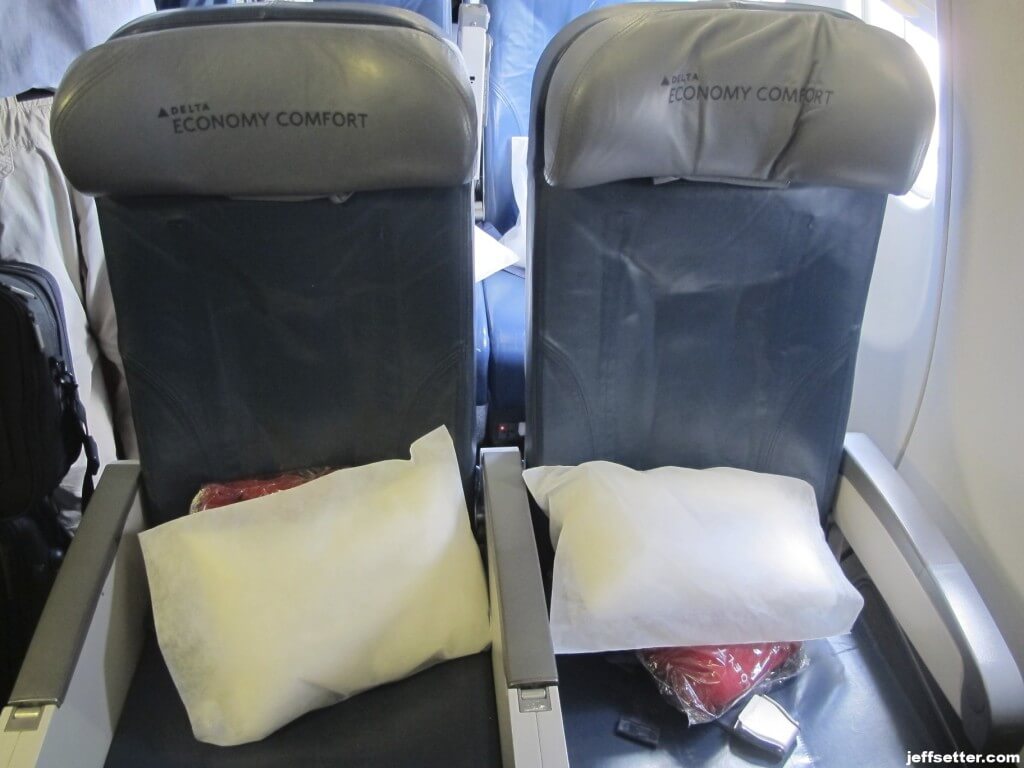 Now world travel is becoming a routine part of my life, and a lot has happened in those 10 years. No need to go into any more detail than to say that it has been a long road traveled in these past 10 years.
On to the flight review. I have not yet done a review of a Trans-atlantic Delta flight in Economy Comfort class. While this is not as glamorous as the other reviews I see online, or my experience in Delta business class, it's worth reviewing to help people understand what to expect if they fly this method.
What to expect flying Delta Economy Comfort Internationally
You should expect the following if you find yourself in Delta Economy Comfort:
More leg room in front of you. On average you can expect 4 inches of additional legroom in your seat over standard coach.
Free alcoholic beverages. Regular coach passengers only receive free beer and wine on international flights on Delta. Economy Comfort gets the booze, too.
Power Adapters in your seat (not sure if this is guaranteed, but this was available to me).
What you should NOT expect in Economy Comfort:
Better food than coach class. The food was not good
Better booze than in coach class. The wine comes in a box. That's not to say it's bad, but it's not "good". The best compliment I ever hear about Boxed wine is "it's not as bad as you think" – a ringing endorsement that's for sure.
More width in your seat. Nope, your seat is the same width as your normal coach seat.
Overall, I would say that business class is about 10x better than flying in Economy comfort. While I wouldn't pay 10x more for a ticket, I might consider paying double for the comforts of flying in business class.
Since this flight was only an 8 hour flight and it was departing at 3PM, I really didn't plan to sleep on the plane, so business class wasn't absolutely necessary for me to function.
Here are some pictures highlighting my experience flying in Delta Economy Comfort Internationally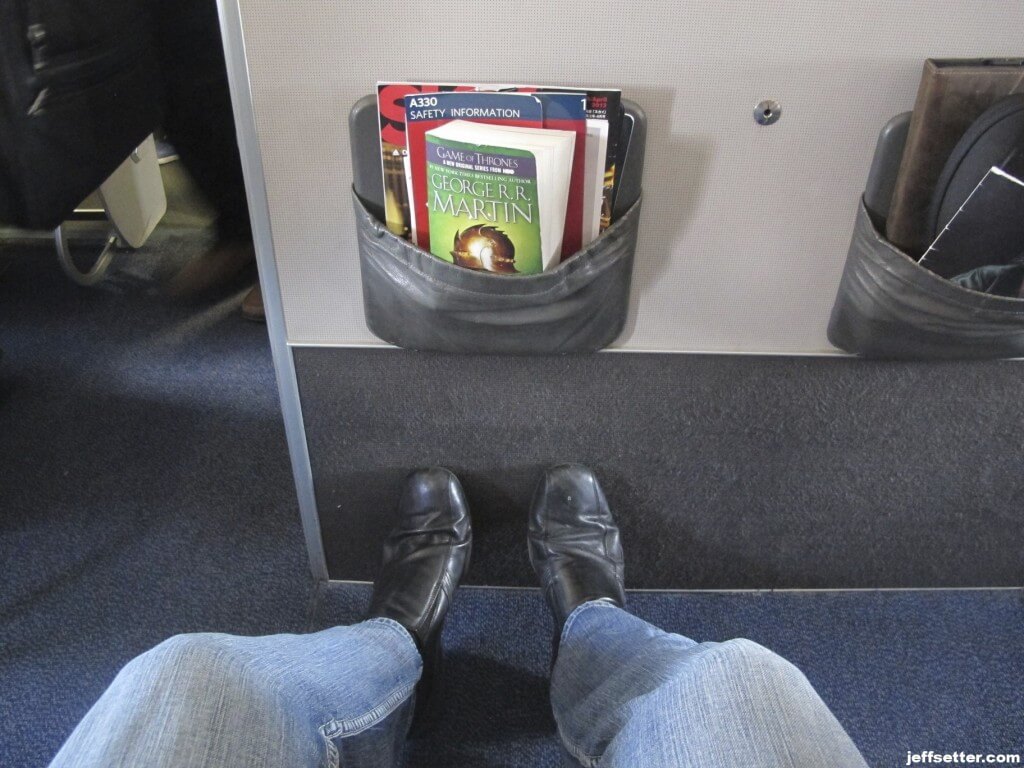 First, the leg room. I had a surprisingly large amount of legroom in my Economy comfort seat. I was worried that this would be an issue, since I chose a bulkhead seat, but this actually proved to be a very savvy move.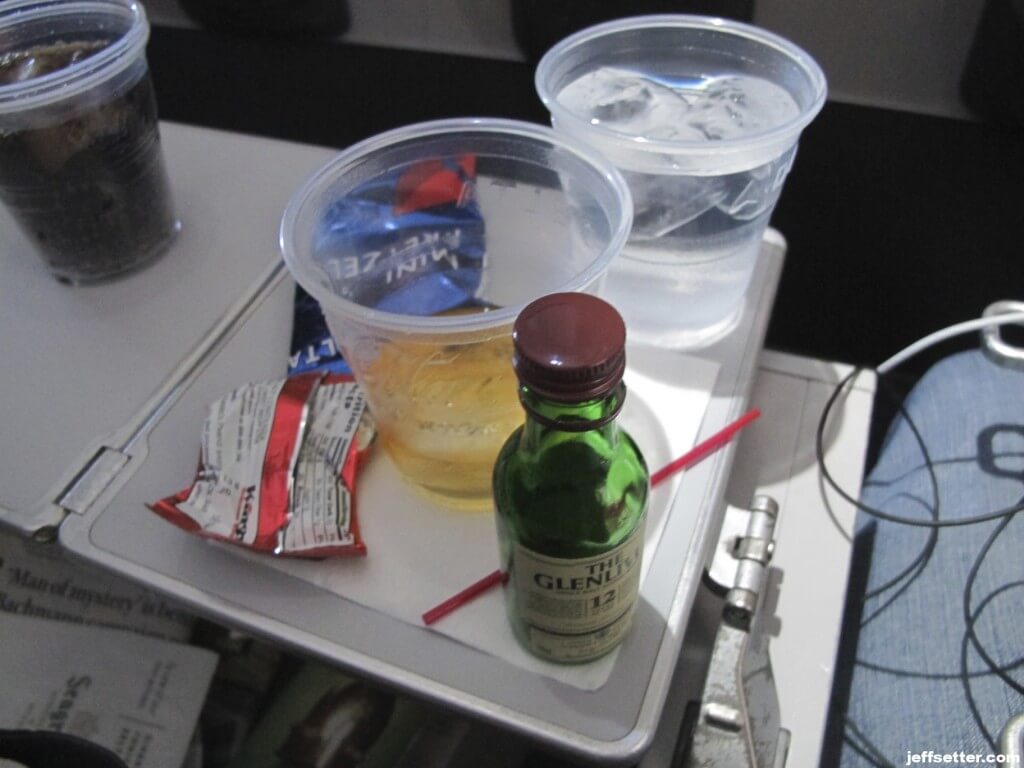 As is tradition in the Jeffsetter family, my dad, brother and I toasted to our voyage with a glass of single malt scotch. I'm pretty sure we used all of the Glenlivet on the plane.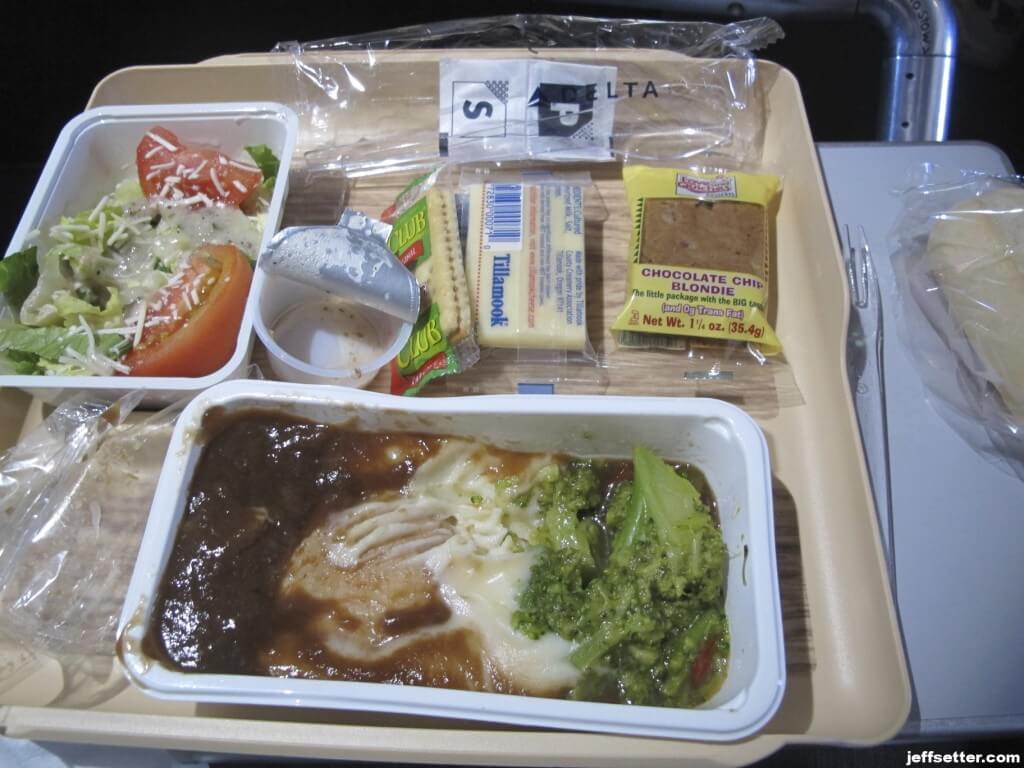 The meal was bad. I mean really not good at all. Look at it! I have had much better meals in domestic first class on Delta than this particular meal.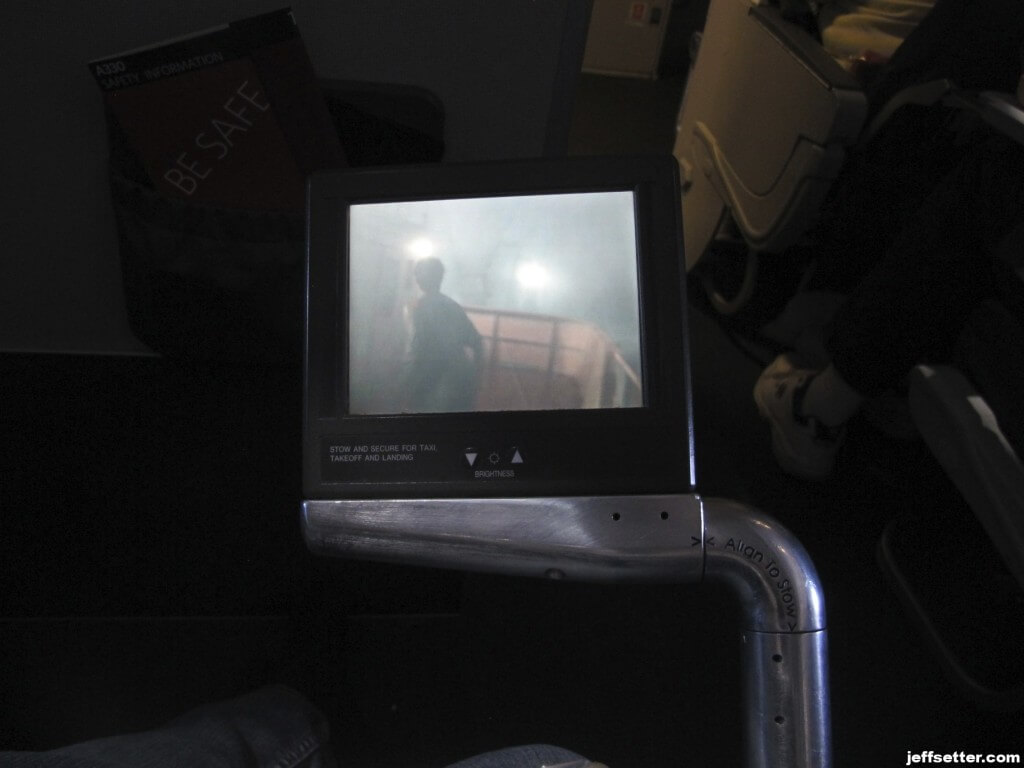 The entertainment system was pretty small and dim. The perfect viewing apparatus for watching the Academy Award winning movie for visual effects. I'm sure this is how Ang Lee intended his masterpiece to be seen.
My overall experience in Delta economy comfort was disappointing compared to expectations. I have heard Delta agents tell me that Economy comfort is practically the same as business class. Business class this is not. It's slightly better than regular economy, but still no substitute for the real thing. If only Delta allowed their elites to use miles to upgrade to business class at a reasonable fare class! More on this asinine Delta policy in a future post.