It's been a while since we last heard of Ko Olina's planned Atlantis Resort. But recent news reports states that, yes, development of Atlantis Hawaii is moving forward.
Chinese developer China Oceanwide made its initial announcement regarding the Atlantis Hawaii project back in 2016. And the last update we had indicated that the project was still in its design and engineering phase. That was back in June 2018 for a resort that was supposed to open this year. Obviously, that isn't happening, so what the heck is going on?
Current Status
According to an article by the Honolulu Star-Advertiser, things are moving along in Ko Olina, albeit at a slower pace. Earlier this year, China Oceanwide obtained approval from the state to construct three saltwater wells. These wells are crucial, as they'll draw 720,000 gallons of saltwater per day for the resorts aquariums and "aquaventure" features.
Developers also applied for building permits to build a retaining wall and make shoreline paths improvements back in August. However, the application is still under review.
Renderings
The Star-Advertiser article did also include a few renderings of the proposed resort. To my relief, they look nothing like the Atlantis properties in the Carribean or the Middle East. Instead, it has a much more contemporary look to it, which I like. However, I do think the resort is going to look out of place in Ko Olina. After all, Aulani has a rustic look to it, while the Four Seasons and Marriott Beachclub both have classier designs.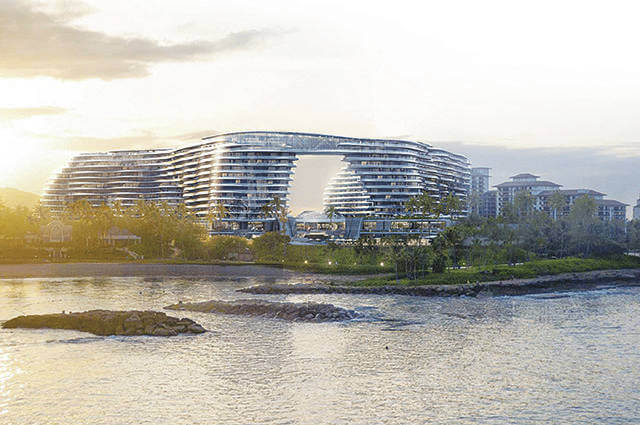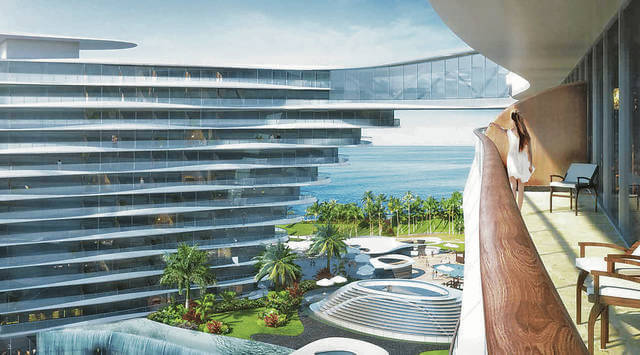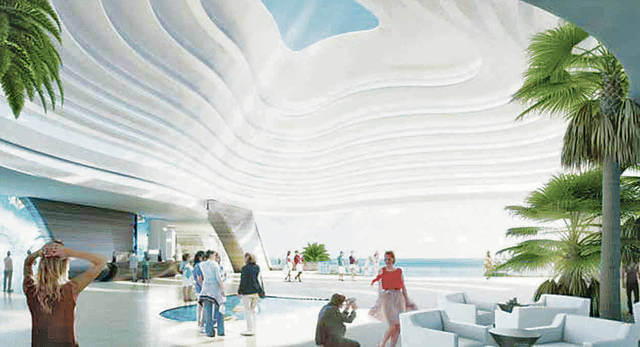 Concerns
Despite the forward progress, there are concerns the project may not be built at all. After all, at 1,400 rooms and $1.5 billion, Atlantis Hawaii is the most complex and expensive resort project in Hawaii's history. But, beyond the obvious challenges, there are issues with China Oceanwide itself too.
According to the Star-Advertiser, China Oceanwide is building a three-tower condominium and hotel complex in Los Angeles. That project is supposed to finish construction this year. However, in January, development came to a halt without explanation. Work was supposed to resume in February, but that didn't happen either. And now, subcontracts have filed $100 million in mechanic's liens for work completed by not yet paid for.
Development of Atlantis Hawaii is Moving Forward, Final Thoughts
While it's encouraging to hear things are still moving forward with Atlantis, the project's future is by no means secure. China Oceanwide, obviously, has problems it needs to deal with. And I'm still not sure how I feel about Atlantis Hawaii as a whole. I mean, it sounds and looks cool, but it'll forever change the looks and dynamics of Ko Olina. I'm sure Disney must be thrilled about the prospects of this behemoth popping up next to Aulani too.