No, this partnership isn't about helping to train the next generation of travel industry majors. Instead, Disney Aulani partners with HPU to help with conservation research at the university's Oceanic Institute. And, no, they aren't just donating money for research – they're directly involved.
When you think of Disney's Aulani, most will likely be hard-pressed to figure out how a mega-resort like this could directly contribute to conservation. After all, the hotel is a literal playground for visitors from wide and near. But they do make real, meaningful contributions to the research efforts at Hawaii Pacific University's Oceanic Institute.
Disney Aulani Partners with HPU
If you're familiar with Aulani and all it has to offer, you'll probably recognize the resort's artificial saltwater lagoon called Rainbow Reef. Here, for a fee, visitors can take a swim with hundreds of colorful tropical fish – most of which are endemic to Hawaii. Some of these fish include the millet butterflyfish, potters angelfish, Hawaiian cleaner wrasse, yellowtail coris, and yellow longnose butterflyfish. According to the Oceanic Institute's director of finfish programs, Chad Callan, these fish have been, traditionally, very difficult to breed in captivity. But thanks to Aulani, breeding them got a little easier.
Specifically, Disney Aulani partners with HPU by collecting the eggs of the fish in Rainbow Reef and provides them to the Oceanic Institute for their research. You see, Rainbow Reef has, even before the resort was built, been managed by Aulani's senior aquarist, Eric Curtis, who is a former fish disease specialist at the Waikiki Aquarium. He picked out the species of fish for the attraction, identifying fish that are not only attractive but that would get along together and would help to keep the lagoon free of algae.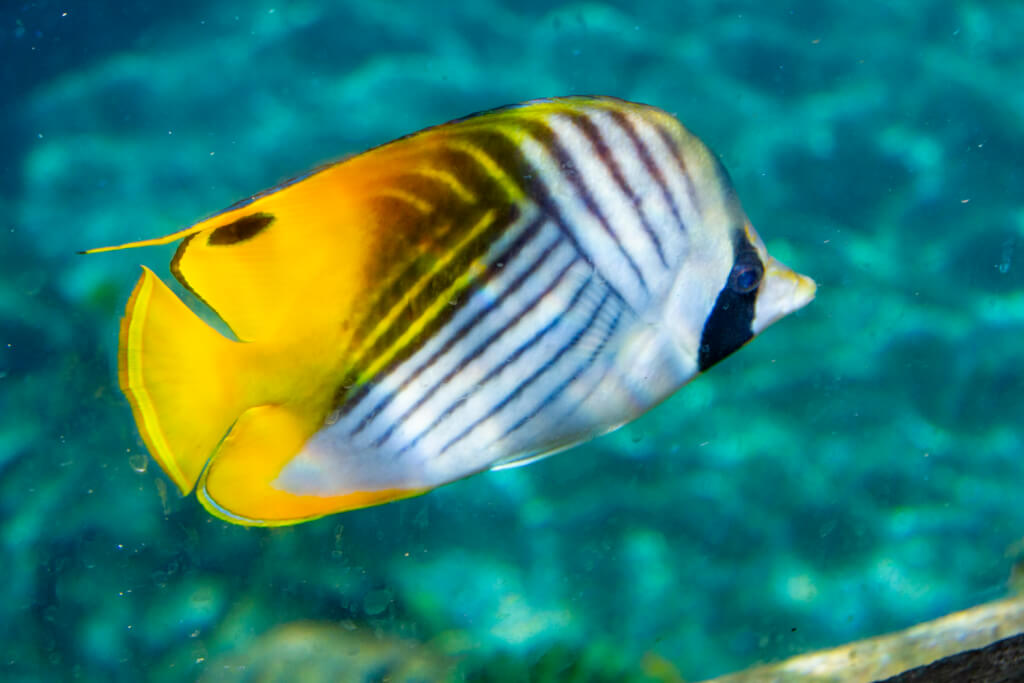 Today, Curtis collects eggs that the fish lay in the lagoon, identifies them, and picks out the viable ones to send to Callan. Then, Callan rears them in his lab. That doesn't sound all that impressive, but the five species I listed earlier in this article had NEVER been bred in captivity until this collaborative effort succeeded in doing so. Further, the lessons learned at Aulani are being used by Callan to collaborate with other aquariums to try to rear more species in captivity.
The goal of both Aulani and the Oceanic Institute is to reduce the amount of wild fish taken from reefs for the aquarium industry, and it looks like their over-decade-old partnership may be starting to pay off.
Final Thoughts
I may not be a DVC owner anymore, but I think that it's awesome that Disney Aulani partners with HPU – my post-secondary alma mater – to help research efforts aimed at helping to protect and sustain Hawaii's endemic fish species. It is far more than most other resorts or other tourism-oriented companies in Hawaii do, and we'd be much better off if more organizations made contributions like this.
As for Rainbow Reef itself, I actually swam in it during my first stay at Aulani. It's a cool experience – you're guaranteed to see a huge amount of fish, something that isn't the case at popular natural sites like Hanauma Bay or Molokini. Moreover, a swim at Rainbow Reef doesn't impact natural habitats and is much, much safer for participants. That said, it is an expensive experience, and the water is FREEZING.