I really enjoyed diving the Molokini Crater.
The Molokini Crater is the crescent moon looking island just off the coast of Maui. I thought we had a a picture of it from our drive to Haleakala, but I could not find it.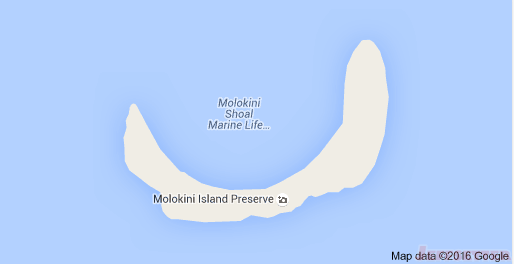 Diving the Molokini Crater
I booked my tour with Ed Robinson Diving. The actual name is Ed Robinson's Diving Adventures (but everyone just says Ed Robinson's).
One of our neighbors at the Kihei condo recommended this dive company. Our neighbor has gone out with Ed since first coming to Maui in the 70s. Thanks Craig!
The boat launch for the dive was walking distance from our condo which was great. I was offered coffee and biscuits while the staff was prepping the boat.
Also, I met Ed and his dogs at the boat launch. He did not go out on the boat.
His staff was friendly, courteous and professional.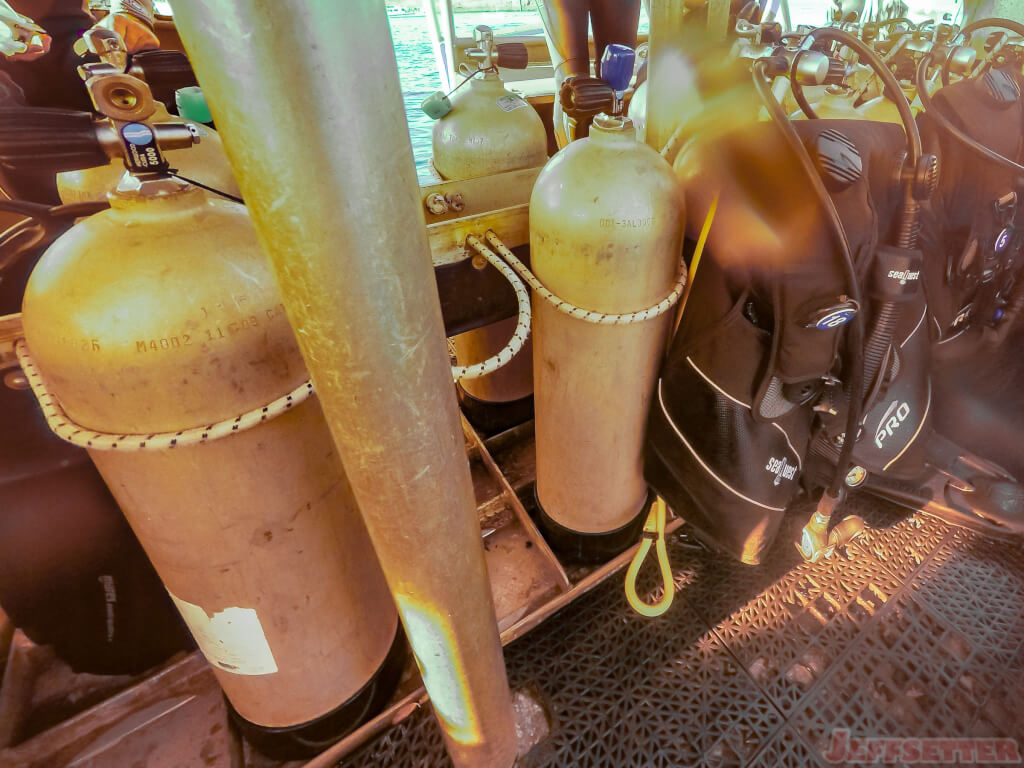 My guide did a great job of pointing out different marine life during the dives.
I did a two tank dive, one tank on the inner side (crater dive) and one tank on the outer side (drift dive along the reef shelf).
The maximum depth was 78ft.
Videoing the Dive
Really great marine life at this dive spot!
I wasn't able to include them all in the video. Mostly due to may lack of skills in recording video.
I saw another Monk seal, another manta (not in the video), spotted eagle rays, an octopus (you will just see the ink), rock fish (not in the video), white mouth eels, a little crab and many more.
Here is the compilation video of my two dives. It's only a minute including the GoPro branding in the template. (I was being lazy.)
My Macbook is not powerful enough to edit videos. The video looks choppy if I try to zoom, crop, slow motion, basically, use any feature to improve the video quality.
Once I export it seems to be fine for one play. But then, it is back to being choppy, and depending on the internet speed the video still looks choppy/blurry after I upload. So, I can't tell if it is actually choppy, if my internet and machine are to slow, or if my file is just too big.
If anyone has some tips, let me know. I am trying to find a good video series to teach me the software (either GoPro Studio or iMovie, I like both for different reasons).
Thoughts
Diving the Molokini Crater is a great morning activity, o you have the rest of the day to lounge in the sun or do another activity.
I recommend both, a trip out to the Molokini Crater and the Ed Robinson's dive company. I think a snorkel trip would be good too.
There are also charters available to hike on the Molokini Crater as well. We were dong plenty of hiking on Maui, so I never looked into hiking the Crater.