Last updated on January 13th, 2019 at 03:56 pm
I've been flying drones for only seven months now and am learning new things all the time, especially regarding regulations. And while Federal regulations are clear, State ones aren't always so clear. So let's go over drone flying in Hawaii.
Federal Regulations
The Federal Regulations surrounding drone use are a bit confusing. I had to do much research prior to flying for the first time and I'm still by no means an expert. But, as far as I know, here are the basics you need to know before flying:
Register your drone under FAA Part 107 Regulations
Keep your registration card on you when flying and label your drone with your registration number
When flying, keep your drone under 400 feet and within line of sight
Do not fly over large crowds of people, over vehicles, under a covered structure, inside a stationary vehicle, at night, or within five miles of an airport
Seek air traffic control permission when operating in class B, C, D, and E airspace
No flying in National Parks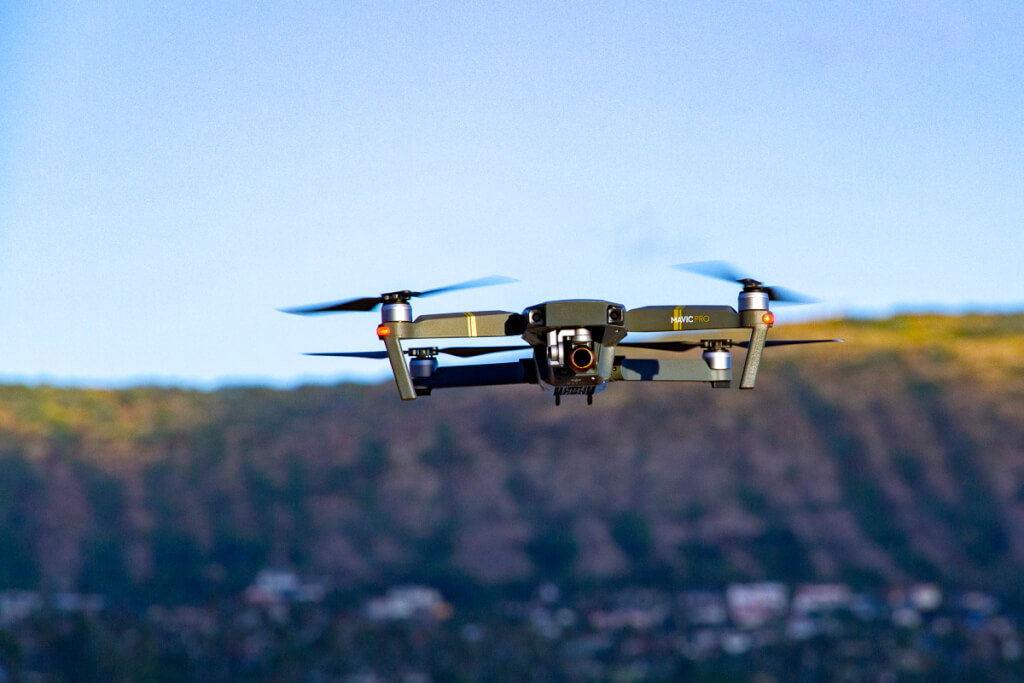 Of course, the 400-foot rule does have a workaround. You can fly higher than 400 feet, as long as you're flying above an object and stay within 400 feet of it both in distance and height. And while you can operate without obtaining a license, you can't use your drone for commercial reasons without it. That means no selling your photos or videos, even on microstock sites. Plus, operating commercially will void any Personal Article Policies you took out on your drone too.
Hawaii Specific Regulations
Beyond the above Federal regulations, Hawaii has State-specific regulations you need to be aware of too. More specifically, drones cannot take-off from, fly in, and land in State parks. And in case you're wondering, here's a listing of all State Parks in Hawaii:
Oahu

Ahupua'a O Kahana State Park
Aiea Bay State Recreation Area
Diamond Head State Monument
He'eia State Park
Iolani Palace State Monument
Ka'ena Point State Park
Kaiwi State Scenic Shoreline
Keaiwa Heiau State Recreation Area
La'ie Point State Wayside
Malaekahana State Recreation Area
Nu'uanu Pali State Wayside
Pu'u O Mahuka Heiau State Historic Site
Pu'u Ualaka'a State Wayside
Queen Emma Summer Palace
Royal Mausoleum State Monument
Sand Island State Recreation Area
Ulupō Heiau State Historic Site
Waʻahila Ridge State Recreation Area
Wahiawā Freshwater State Recreation Area

Maui

Halekiʻi-Pihana Heiau State Monument
ʻĪao Valley State Monument
Kaumahina State Wayside
Mākena State Park
Pālāʻau State Park (Molokai)
Polipoli Spring State Recreation Area
Puaʻa Kaʻa State Wayside
Waiʻānapanapa State Park
Wailua Valley State Wayside

Kauai

Ahukini State Recreational Pier
Hāʻena State Park
Kōkeʻe State Park
Nāpali Coast State Wilderness Park
Russian Fort Elizabeth State Historical Park
Polihale State Park
Wailua River State Park
Waimea Canyon State Park
Waimea State Recreational Pier

Big Island

ʻAkaka Falls State Park
Hāpuna Beach State Recreation Area
Huliheʻe Palace
Kalōpā State Recreation Area
Kealakekua Bay State Historical Park
Kekaha Kai (Kona Coast) State Park
Kīholo State Park Reserve
Kohala Historical Sites State Monument
Lapakahi State Historical Park
Lava Tree State Monument
MacKenzie State Recreation Area
Manukā State Wayside
Wailoa River State Recreation Area
Wailuku River State Park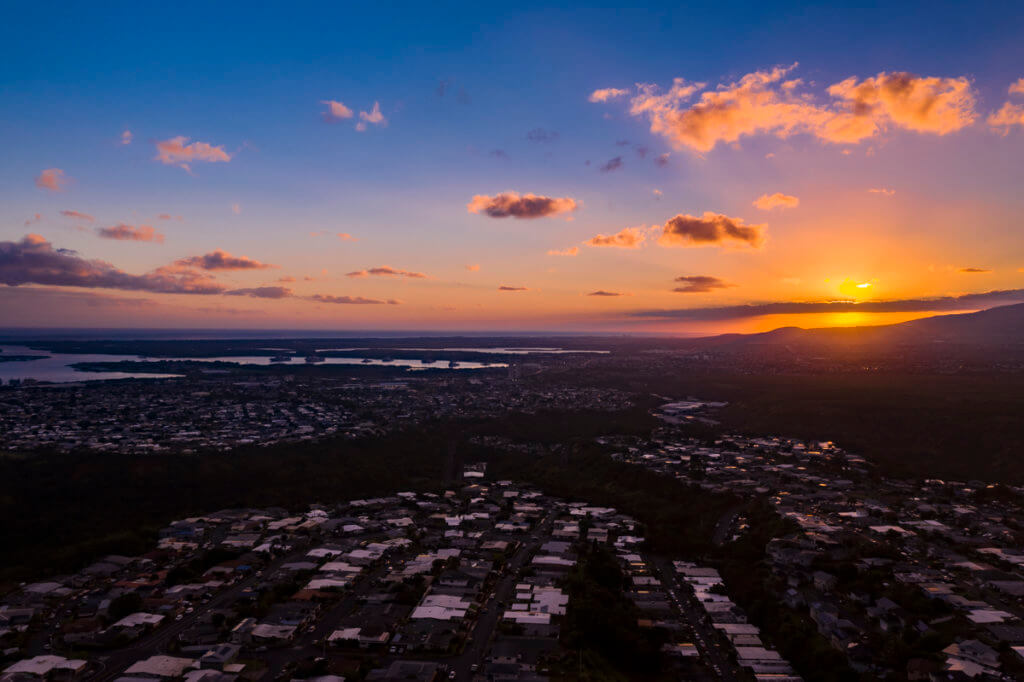 Hawaii State Park Implications
That's a lengthy list of parks! And, unfortunately, the list includes many places I've been thinking of flying my drone from — especially the Kaiwi State Scenic Shoreline along with its Makapuu Lighthouse Hike. Did I mention that I've already flown my drone over Diamond Head as well? Oops.
Now, I can appreciate wanting to protect popular sites, but I think the State of Hawaii is going about this the wrong way. Yes, it appropriate to ban drone operations over culturally sensitive sites like a heiau, but a beach? Come on! Why not restrict drone overflights to at least 100 feet above ground-level? At that height, most won't even notice the droner its prop noise anyway. And it'll be up to the operator to adhere to applicable Federal regs like not flying over other people.
Drone Flying in Hawaii, Final Thoughts
The Hawaiians are small landmasses that have a surprising number of airports and military installations. As a result, there aren't a lot of places you can fly a drone here. Add in the State of Hawaii's own regulations and our drone flying options are even more limited. Not to mention that many of these State Parks are the places you'd want to fly your drone, to begin with. And, clearly, there are better regulatory options available, but it is Hawaii, so I can't say I'm surprised.