Hawaiian Airlines is giving its loyalty program members a special thank you by allowing them to earn double HawaiianMiles through the end of 2022. However, there is a significant catch to this promotion.
Yesterday, Hawaiian Airlines announced that they'd like to give a special thanks to all their loyal customers. For what? They don't specify. This isn't a milestone year for Hawaiian, nor has anything special happened. But that's fine by me. Did we ever need a reason to earn bonuses?
Earn Double HawaiianMiles Through The End of 2022
As the title of this post states, you can earn double HawaiianMiles through the end of 2022. However, don't get too excited about this promotion, as it only applies to flights wholly within Hawaii. That's right; the double miles offer is only available for flights between Honolulu, Kahului, Lihue, Kona, and Hilo.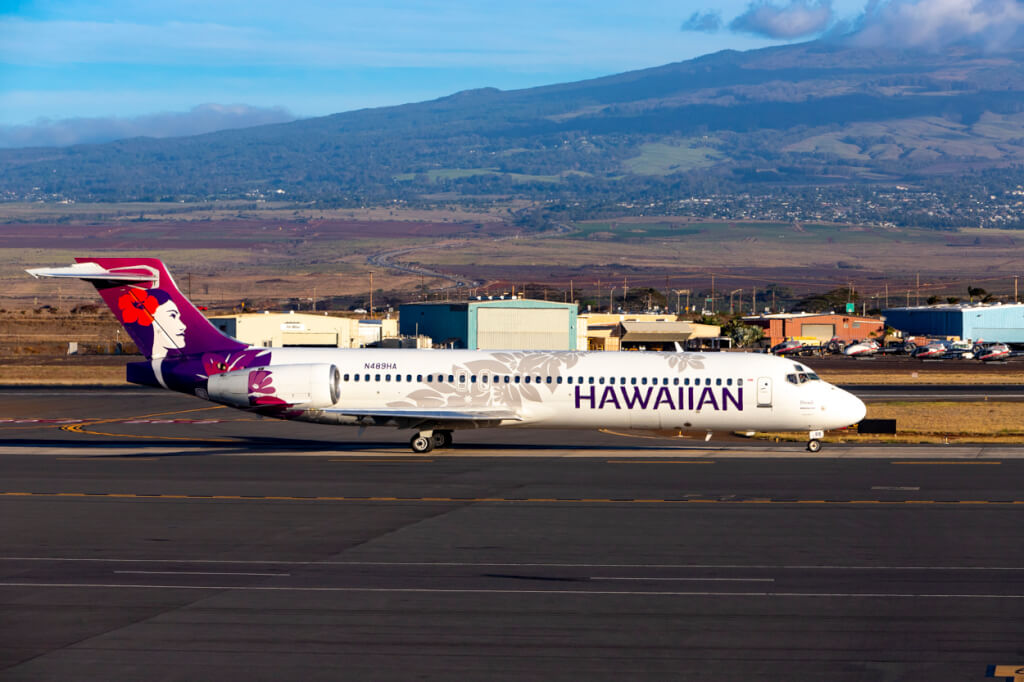 In practice, this means a flight from Honolulu to Kahului – Hawaiian's busiest route – only earns 204 miles under this promotion. Roundtrip, you're looking at 408 miles. The longest route in Hawaii is Kona to Lihue, which clocks in at 263 miles. That means the maximum you can earn under this promotion for a single flight is 526 miles. As a point of reference, you'll earn over 2,700 miles for a flight between Honolulu and Vegas or over 5,000 miles for a flight between Honolulu and Boston.
Of course, Pualani Elite members benefit from this promotion more than anyone else. Both Pualani Gold and Platinum members earn 500 miles per inter-island flight. So, under this promo, Elite members earn 2,000 miles for each inter-island roundtrip flight they take!
At least inter-island fares are on the lower side right now. I pulled a couple of dates later this month and found dozens of fares at $77 ROUNDTRIP. That's a lot of flying you can do for not a lot of coin. Still, it'd take 6 to 7 flights between Honolulu and Kahului for a base level member to earn the equivalent number of miles as flying to Vegas. And, at that rate, you might as well just fly to Vegas.
Final Thoughts
Does the ability to earn double HawaiianMiles through the end of 2022 entice you? I'm sure it does if you're a Pualani Elite member! It'd probably even be worth doing some mileage runs for. You know, hop over to Hilo for a day to pick up some Two Ladies Kitchen, then Kahului for a day to get some Donut Dynamite. BOOM, you're now 4,000 miles richer! Do this ten times, and you have enough for a free ticket to the West Coast!