During our only full day in Wailea, we weren't supposed to leave the Grand Wailea. However, there were things we wanted to check out, so we ventured out. While we were out, we checked out Restaurant Marlow and Donut Dynamite.
One of my favorite things to buy on Maui is Jeff's Jams and Jellies' Maui Style fruit butter. Unfortunately, I couldn't find any at the grocery stores we visited. As such, we headed over to the Maui Swap Meet, which runs every Saturday from 7 am to 1 pm at the Maui Community College. Jeff's is usually a vendor there but was absent that day. Boo. Fortunately, we did find a cool balsamic vinegar vendor and ended up buying a box of his vinegar.
Restaurant Marlow
Having skipped breakfast, we were starving. Remembering the restaurant tips the front desk employee gave us at check-in, we headed up to Pukalani to check out Restaurant Marlow. The specialty here is their wood-burning oven pizzas. Pressed for time, we didn't dine in, but did sample their basic Margherita Pizza. That's a gorgeous pie, isn't it?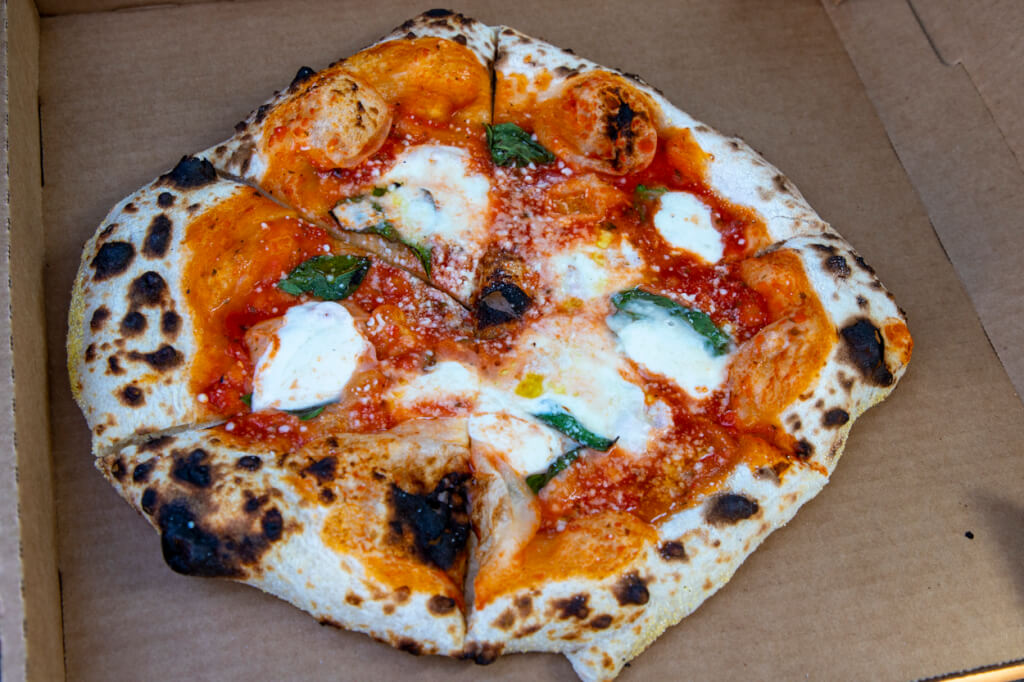 Margheritas are how I judge new-to-me pizza spots. This one is great! The crust is pillowy soft with fantastic leopard spotting and bubbling. It's coated with an appropriately tangy and umami tomato sauce and tender slices of rich mozzarella. The seemingly sparse amount of basil perfumes the entire pie, adding to the glorious flavor. I felt that the parmesan was unnecessary, but didn't detract from this great pizza.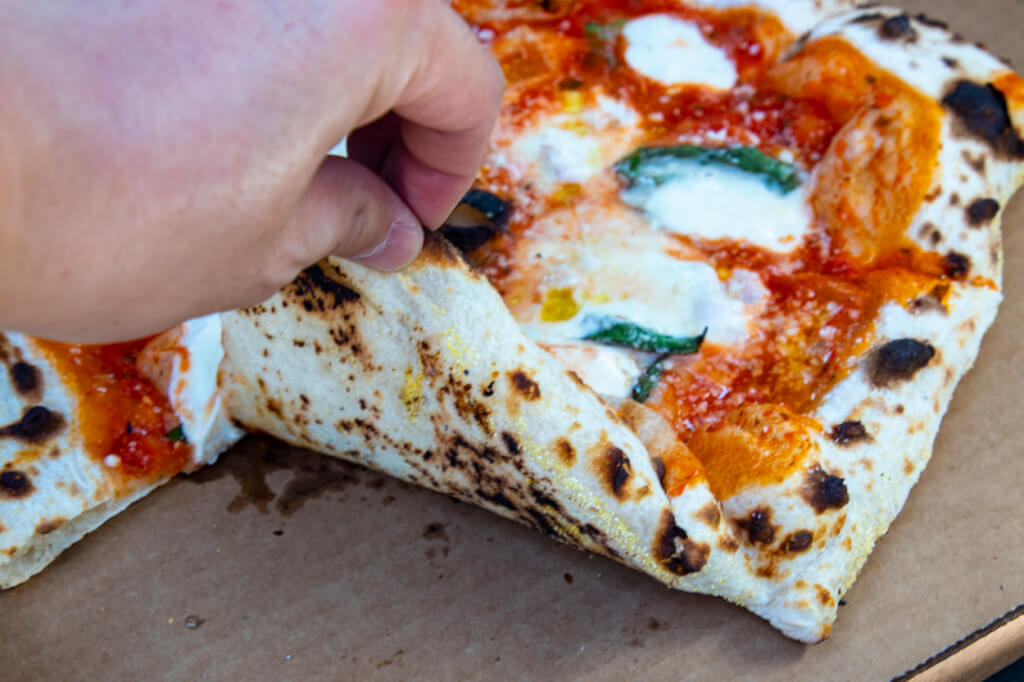 Comparing Marlow's pizza to Sale Pepe, the crust is thicker, which means it's thicker than a traditional Margherita should be. But it's so tender and has great flavor, so I didn't mind at all.
Donut Dynamite
I've been wanting to try Donut Dynamite for years now. So the Monday before we arrived, I went a bit crazy and ordered a whole box of donuts. You see, to buy donuts from Donut Dynamite, you have to pre-order the week of, with new releases occurring on Mondays for pick-up on Saturdays. When it's time to pick up your order, you head up to their shop in Wailuku and park in the stalls fronting the store.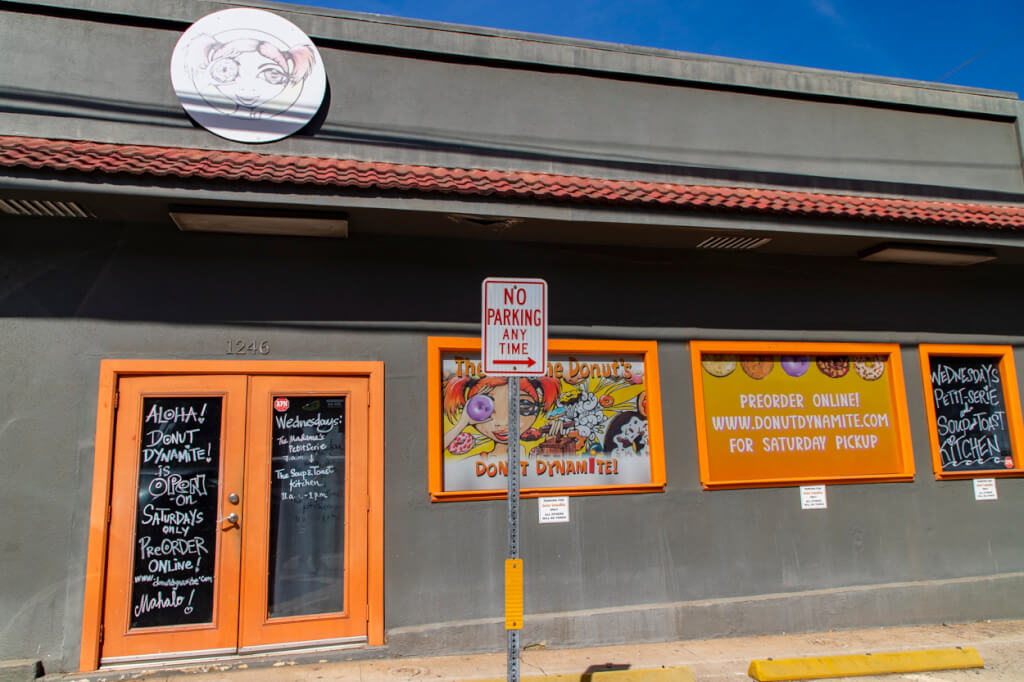 Donut Dynamite specializes in brioche donuts that come in a variety of flavors that rotate weekly. For this order, we got the Ubae, Pumpkin Spice Creme Brulee Malasadas (seasonal), Mango, Pink Lemonade, Chocolate Sprinkles, and the Cinnamon Roll.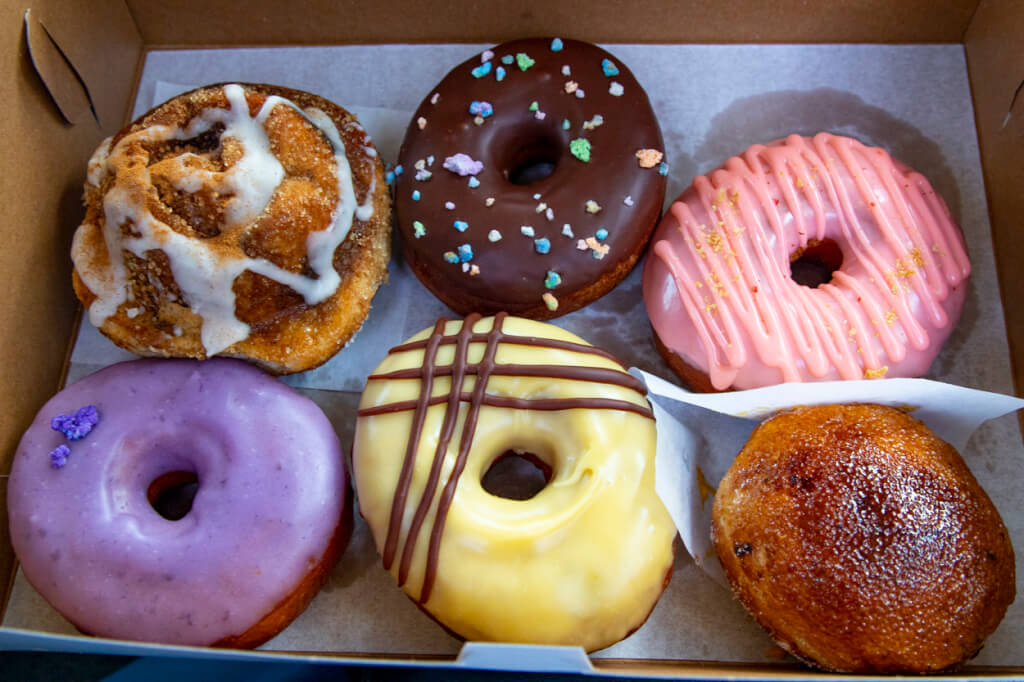 All of the donuts are pillowy soft with a slight bite on the exterior from the frying. Flavors, in general, tend to be on the lighter side, though they all taste like what they should. The most assertive flavors are chocolate and lemon. In fact, the lemon tastes like it's made with actual lemon zest and has a pleasing tartness to it. My favorite of the bunch, however, was the malasadas. Never have I had such a delicate, yet satisfying malasadas, which was further enhanced by its crust of torched sugar. That pumpkin filling was the real winner here, though, tasting like a softer pumpkin pie filling. Fantastic!
Final Thoughts
I'm glad we gave Restaurant Marlow and Donut Dynamite a try. I'm sure that Donut Dynamite will be somewhere we always visit whenever we're on Maui on a Saturday, and Restaurant Marlow is someplace I want to return to try more things. I encourage you all to give both of these great businesses a try when you're on island!
Grand Maui Adventure
Restaurant Marlow & Donut Dynamite