Our Big Adventure
Japanese Sweets at Two Ladies Kitchen
After our adventures around Akaka Falls, the wife and I decided to skip lunch and make a pilgrimage to the must-visit place for locals visiting Hilo, Two Ladies Kitchen.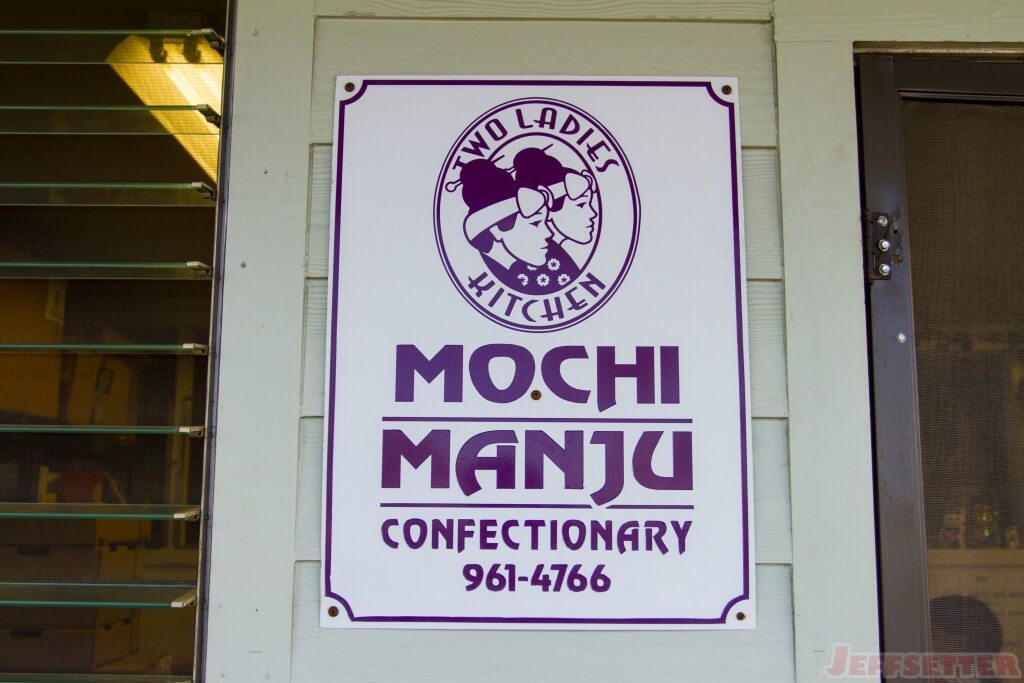 Located on Kilauea Ave. in Hilo, Two Ladies Kitchen is famous for their mochi, and to a lesser extent, their manju; both of which are types of Japanese confectionaries.  Mochi is basically pounded glutenous (sweet) rice, while manju is like a pie crust.  Manju always has a filling, which traditionally is a type of sweetened beans/bean paste, while mochi can be plain or filled.  Two Ladies Kitchen makes some of the best quality mochi in the State.  The texture of their mochi is so smooth and chewy, but not too chewy, and they make a large variety of mochis.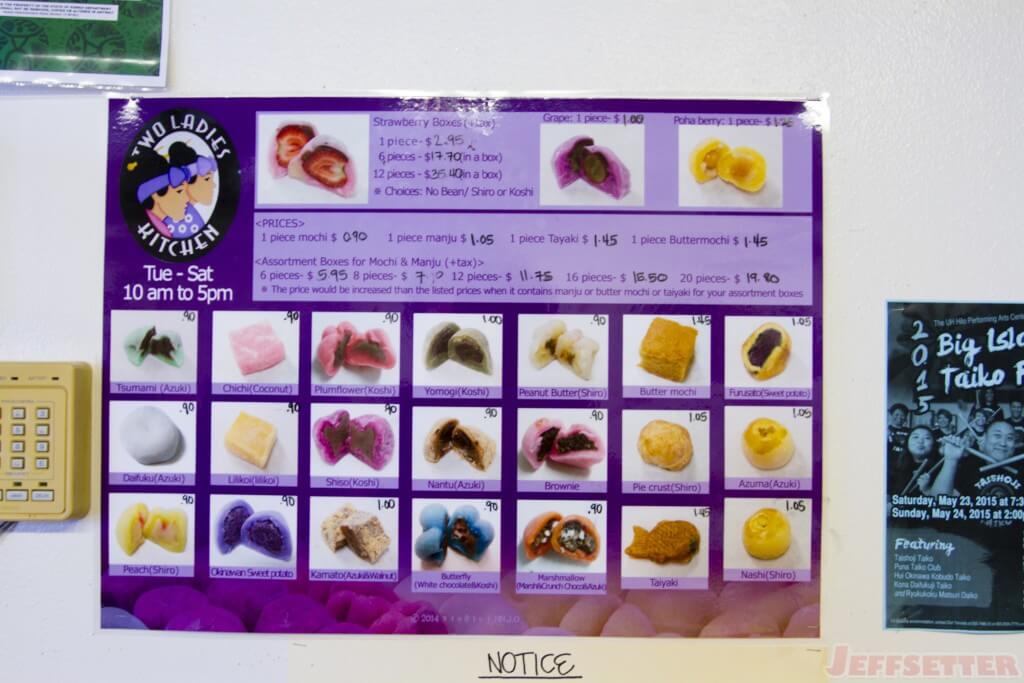 While many locals, my family included, would be happy with "normal" offerings in the lower half of the menu, what people really want from Two Ladies Kitchen is the Mochi Wrapped Strawberry.  The Mochi Wrapped Strawberry is a Kula (Maui) grown strawberry with a little sweet azuki beans wrapped in a cocoon of soft mochi.  These highly perishable little morsels are a wonderful balance of sweet, tart, and earthy flavors.  The wife and I did also try the grape and poha berry (gooseberry) versions, as well as a bing cherry version they were sampling during our visit.  By far the strawberry is my favorite, followed by the cherry, grape and poha berry.
For your convenience, the shop does have a few assortments pre-packed, but the contents are random and don't include the fresh fruit varieties.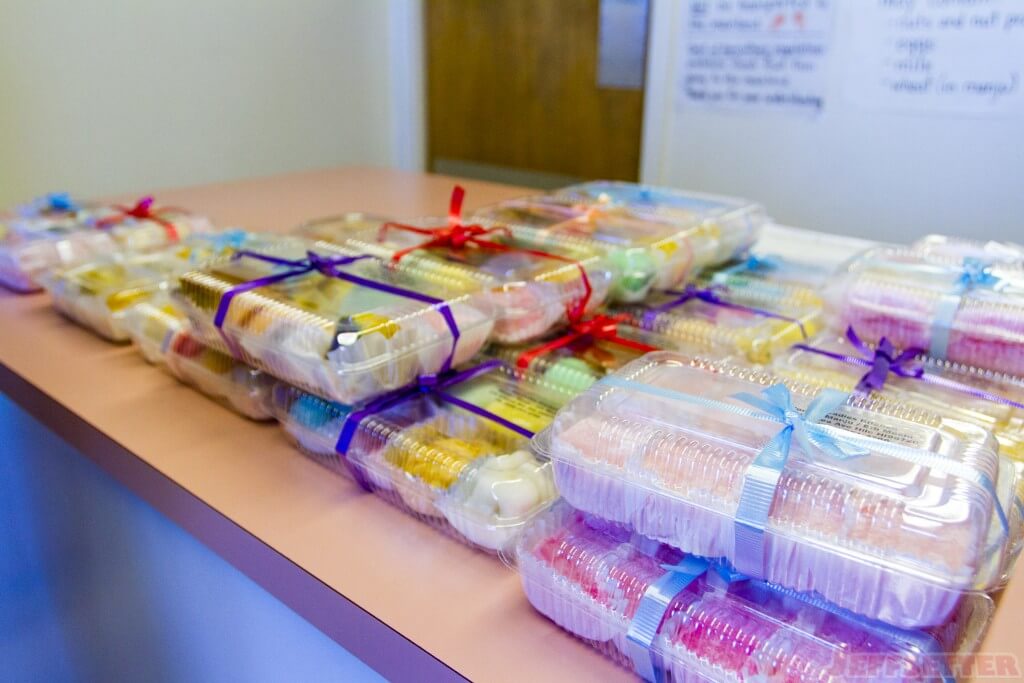 So if you want to control which ones you get, and/or want the fresh fruit ones, you can build your own box.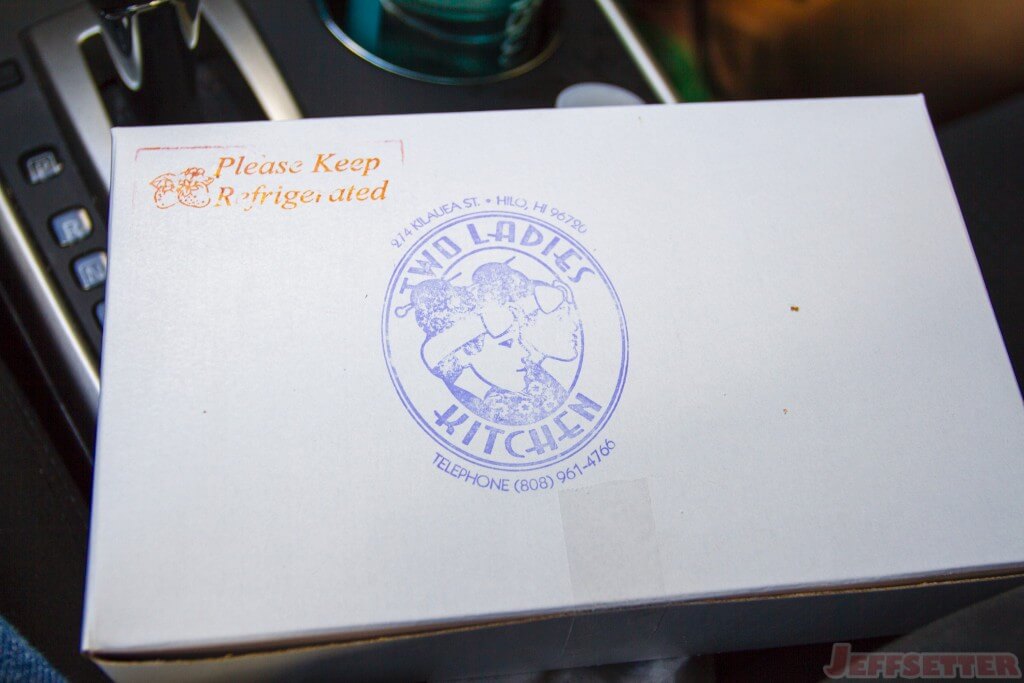 As I mentioned earlier, the wife and I did get the strawberry, grape, and poha mochi, but in addition to that, we got the Shiso, Okinawan Sweet Potato, and butter mochi.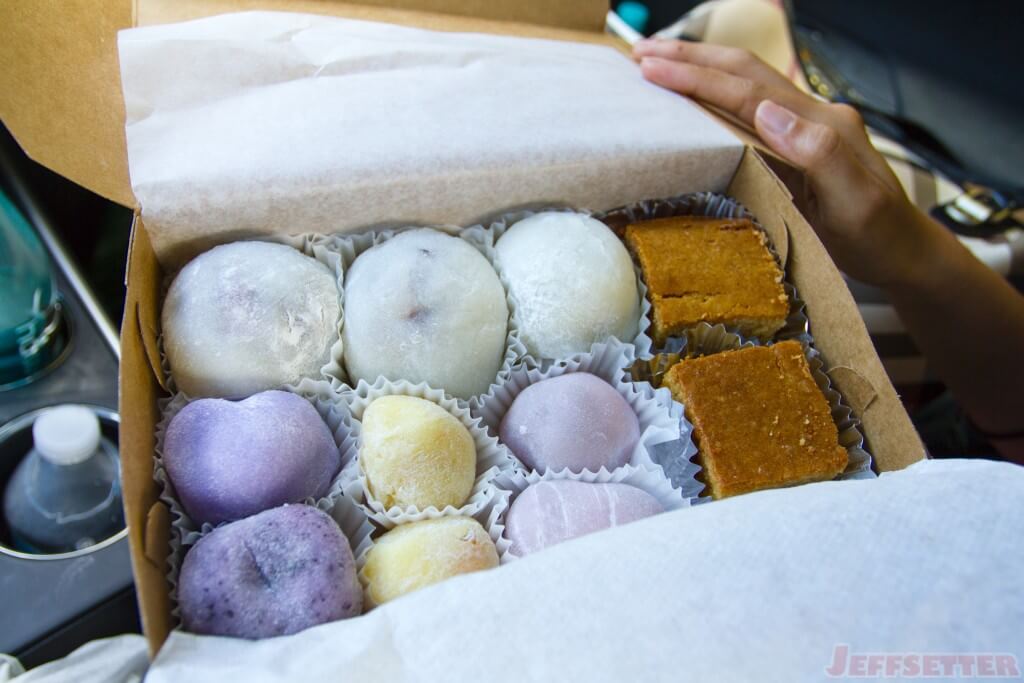 On a separate visit we also picked up the chichi (coconut), lilikoi (passion fruit), and brownie in addition to more butter, shiso, and strawberry mochis.  My personal favorites are the butter, lilikoi, strawberry, shiso, and cherry mochi.  The lilikoi, chichi, and butter mochis have no filling, while the Okinawan sweet potato is filled with its namesake sweet potato, the shiso is filled with shiso flavored white bean paste, the peach has a vaguely peach flavor and is filled with white bean paste, and the brownie is filled with a brownie.
If you won't be eating the fresh fruit varieties immediately, you must bring a cooler with ice to keep your mochi chilled.  And unless your next destination is another island within the State, you must consume or dispose of your fresh fruit mochi prior to departure.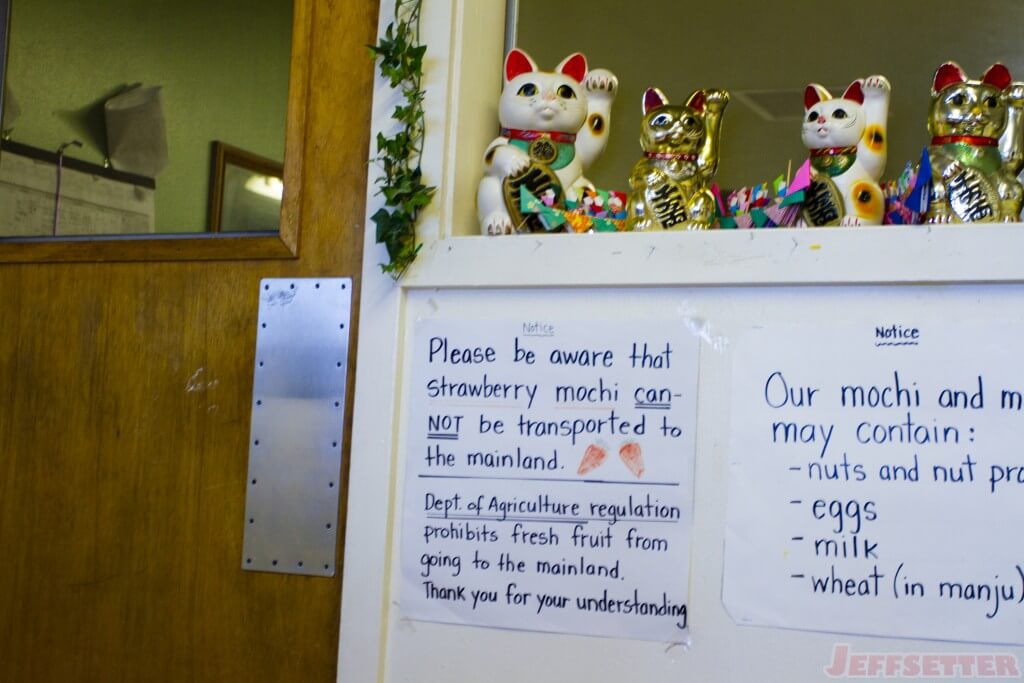 Two Ladies Kitchen is open Wednesday thru Saturday from 10:00 am to 5:00 pm.  It is a cash only establishment, and they tend to run out, so it's best to call them ahead of time and place an order (808-961-4766).