Southwest Airlines is celebrating its big golden anniversary! And, as is usually the case with these things, they're giving gifts away to everyone else. So, let's talk about how to enter to win big prizes from Southwest.
Enter to Win Big Prizes from Southwest!
Southwest's big 50th birthday bash actually has two separate contests – a daily one and an overall prize drawing. The prizes for both range from the mundane to the fantastic. So let's break down the different drawings, what you can win, and how to enter.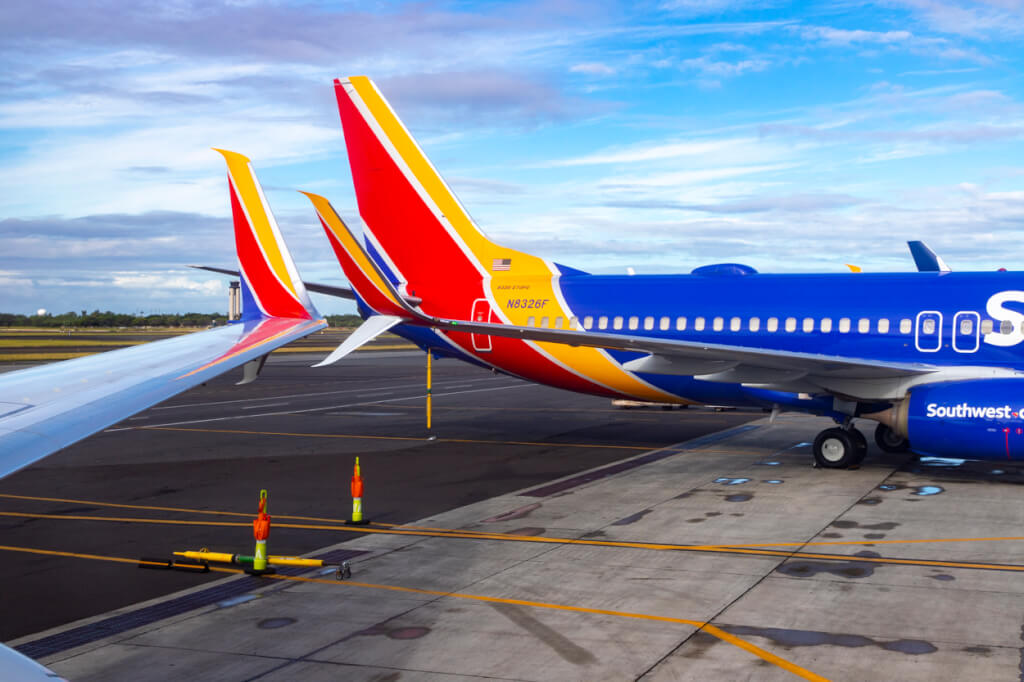 Daily Instant Win
Once per day, you can visit southwest50.com to enter to win a daily prize. Daily instant win prizes are all Rapid Rewards points with values of 50, 100, 250, 500, 1,000, or 50,000 points. To do so, all you have to do is fill out the entry form and click the three bags to see if you win. You can enter once a day between June 1 and 17. Yeah, I know, I'm late to the party. Thus far, I haven't had any luck.
That said, just one person will win the 50,000 points per day, 10 will get the 1,000 points, 100 will get the 500 points, 250 will get the 250 points, 1,000 will get the 100 points, and 5,000 will get the 50 points.
Overall Prizes
The end of the Southwest 50th birthday celebration is Wanna Get Away Day on June 18. On that day, Southwest is going crazy with the giveaways. Best of all, you don't need to enter this contest – you already did by playing the daily instant win game. Prizes that day range from 100 Rapid Reward points up to 1,000,000 points! But, that's not all, Southwest is also giving away $500 gift cards and even Companion Pass statuses.
I gotta say, the prize breakdown on Wanna Get Away Dat are quite generous:
25,000 winners will receive 100 points
12,000 winners will receive 250 points
11,000 winners will receive 500 points
1,000 winners will receive 5,000 points
725 winners will receive 10,000 points
220 winners will receive 25,000 points
25 winners will receive 50,000 points
15 winners will receive 100,000 points
10 winner will receive 500,000 points
5 winners will receive 1,000,000 points
5 winners will receive $500 gift cards
50 winners will receive Companion Pass plus 25,000 points
Enter to Win Big Prizes from Southwest, Final Thoughts
Though I'm late to the party, I'll be sure to enter the contest every day through the end of the entry period. Are you? And, though we can't choose our prize, if you win, which prize would you prefer? Given how far Rapid Rewards points can get you, I think I'd prefer to win the 1,000,000 points. Don't know? That's up to 50 roundtrip flights between Hawaii and California. Though, a Companion Pass plus 25,000 points would be pretty sweet too. Either way, I'd be happy with any win, but we can dream, right?
Oh, and, if it wasn't already obvious, you do need to be a Rapid Rewards member to enter. But, that's ok, joining is free.
H/T Travel Codex