Enter to Win a Laylow Waikiki stay!  The two-night stay will include parking and breakfast.
The Laylow Waikiki is the newest Marriott property in Hawaii.  It's also the first Autograph Collection property on Oahu.  And, in my opinion, it's a fantastic little boutique hotel in an excellent, non-beach location.  I recently stayed at this wonderful vintage-meets-modern property and will review it once my Vegas trip report is done.  But for now, just know that the Laylow, alongside the Hyatt Centric Waikiki, is one of my favorite Oahu hotels.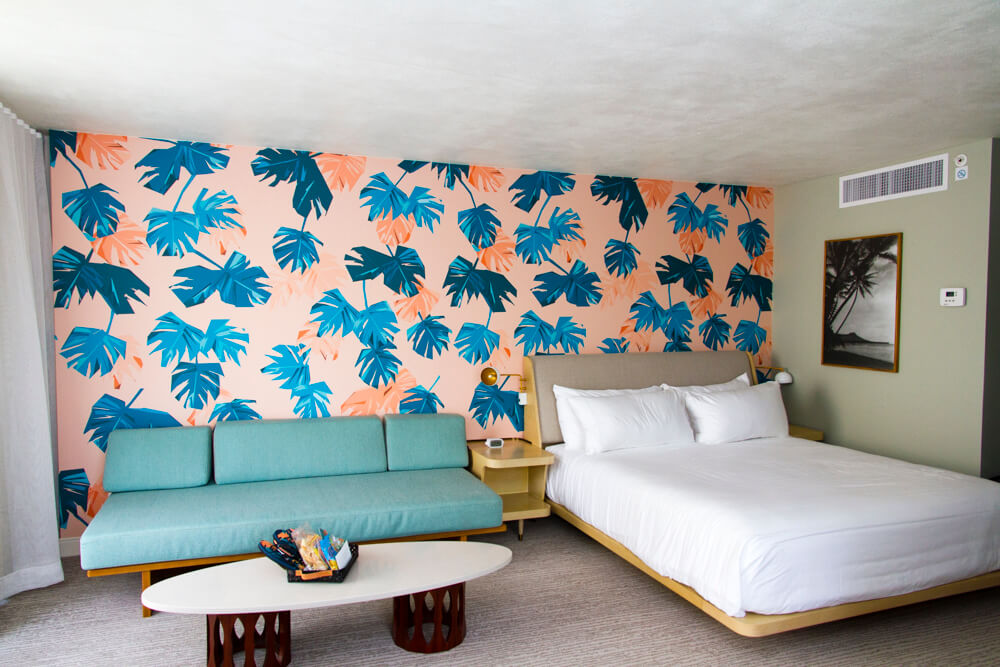 The Contest
This contest is being put on by The Laylow Waikiki's neighbor, the International Market Place.  As part of their new Island Vibes Summer Concert Series, the upscale shopping center will be giving away 11 Laylow stay packages.  However, the contest doesn't have a single drawing date.  Instead, one prize will be awarded on each of the following drawing dates: 6/16/17, 6/19/17, 6/26/17, 7/3/17, 7/17/17, 7/24/17, 7/31/17, 8/7/17, 8/14/17, 8/21/17, 8/28/17.
As you can see, two of the drawing dates have already passed, but there's still more!  To enter the contest, simply visit shopinternationalmarketplace.com/islandvibes and fill out the short entry form.  Limit one entry per person.  If your entry is not chosen during the current drawing, it will continue to be eligible for subsequent drawings.
New Otani Kaimana Beach Hotel Giveaway
Honolulu Magazine is also running a hotel stay giveaway.  Their contest, however, is for a two-night stay at the New Otani Kaimana Beach Hotel and a $50 dining credit.  The New Otani is, surprisingly, on the beach!  And that alone already gives it a much different vibe than the Laylow Waikiki.  However, the two differ vastly in every other respect.  While the Laylow Waikiki is a upscale boutique hotel, the New Omani is more plain vanilla in style.  The New Otani is located away from the main Waikiki Strip near the Waikiki Aquarium, whereas the Laylow is very centrally located.  Both serve a very different clientele, and if you're looking for a more isolated experience, the New Otani may be more your thing.  To enter Honolulu Magazine's contest, visit their StyleList page and complete the entry form.
Win a Laylow Waikiki Stay Final Thoughts
If you're looking to visit Hawaii, or are a resident wanting to do a staycation, it makes sense to enter one or both contests.  It doesn't cost you anything, and while both properties are vastly different, neither are terrible in my opinion.  I've never stayed at the New Otani before, but would definitely be open to giving it a try.  And to all of you that do enter, good luck!