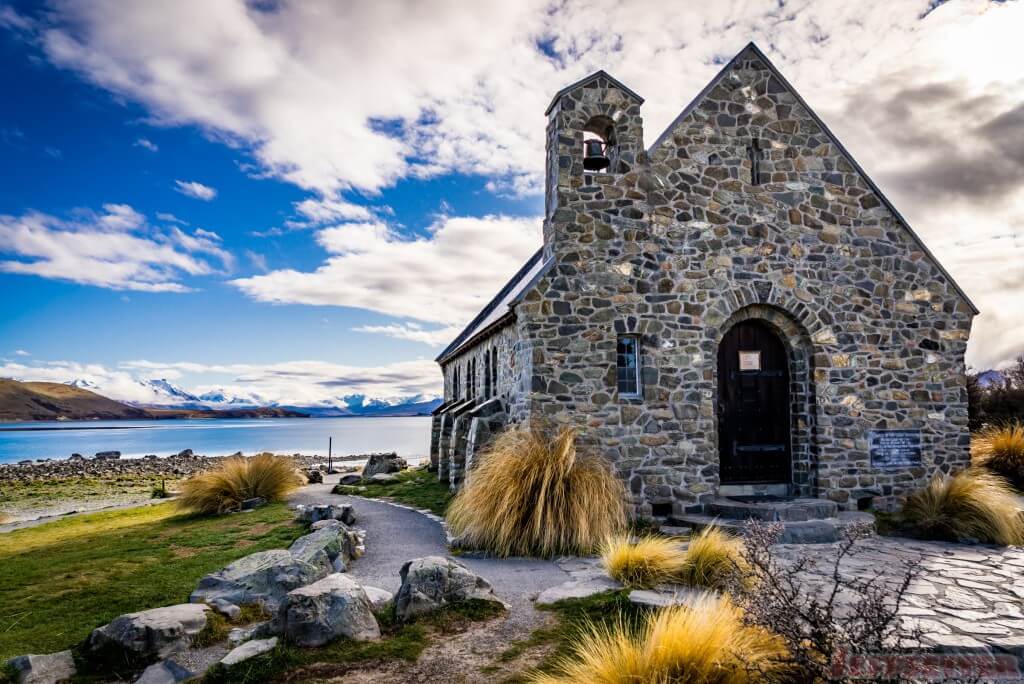 Welcome to the One Way Podcast. This episode comes at you from a Holiday Park (aka place to park our Campervan) in a city called Martinborough. WHAT A DELIGHT THIS CITY IS!
We had no idea this place existed until we drove in, but we are in love. It is like being in the Oregon Willamette Valley or Napa 50 years ago. This place is so amazing.  Not sure pictures will do it justice, but look for a future post.
When we talked in part 1 about becoming a better travel photographer, it was about how to take better photos while traveling. Anyone can do this, and I really hope you start putting them into action immediately.
As a recap, I personally was fine with this mode for a long time. I printed the photos into books, blew them up onto canvas and I really liked the results. Other people liked them too. But I wanted to go from nice photos inconsistently to the next level.
Then Mrs. Jeffsetter bought me a fancy camera and I knew I had to figure out how to use it.
It was so confusing! I had heard from other photographers that "if you use auto on this thing, then you are wasting your time." so I put everything in manual mode, shot and prayed.
My success rate with photos was not good. We are talking 10 photos for anything semi-decent. Over-exposed, under exposed, you name it.
With a nice camera, I was able to go from inconsistently producing some good photos to inconsistently producing some good photos at a higher resolution.
It wasn't until I started watching videos of other people that I figured out what I was doing wrong.
Taking a better photo while in the field (or pulled over on the side of the road)
The first thing is to shoot in Aperture priority mode. That's the A or Av button on your camera. Set your aperture to the lowest setting for portraits of people, and your camera will usually do the rest. Set it to somewhere around 8 to 11 for landscapes and you will enjoy the results.
Try that a bit to see what happens. You will instantly take better photos, more consistently.
While I always thought that manual was required, many professionals say they use aperture priority mode over 90% of the time. What a revelation!
I had some photos that looked good on the screen, but when I got home they looked grainy. What a bummer! Nobody says "that photo looks great" when it is all grainy.
Next thing I did was try to figure out why some photos were so grainy. It turns out that when I was using Aperture priority mode, the camera would take over all other settings, including ISO. This seems nice, but it has caused problems for me every time. I almost always elect for an ISO below 1,000 in order to keep noise down. I usually am in the 50-200 range.
There are situations when I go higher ISO – mostly in low light situations without a tripod. Like doing a hotel review. In that case, I will often just put the camera into auto mode and let them do the work.
The last thing that will make your photos better right out of the camera is some sort of stabilizer. During the daytime, you can take photos pretty easily and get good results. But the best photos don't come during peak light. Those are usually the worst photos. Peak light is an hour before/after sunrise or sunset. You will really need a tripod to get good photos here.
All of my best photos are on a tripod. That is not a coincidence!
I have a tripod that can fit in a carry on and actually straps to the side of my camera bag. It is that important to carry the extra weight with you. Even if it is annoying.
Equipment – go expensive or not?
A lot of people say don't get an expensive camera until you know what you are doing. That is the most common advice, so I want to make sure you understand that.
But my path was different. It wasn't until I bought an expensive camera that I felt forced to create something good. So for me, the nice camera was a motivator. You should see how you are motivated.
The other factor for me was that the photos I took on my starter camera are not nearly as crisp, colorful and inspiring as the ones on my new camera. So I made the right move by forcing the upgrade. As always, your mileage may vary. Just know that conventional wisdom is not the only path to take.
Post processing is 70% of the battle
I was resistant of Adobe Lightroom for years, but it is truly an amazing product. It is great. It is also a performance hog, but that is another day.
What I do now is import a photo into Lightroom and then apply a preset to make it look awesome. The preset makes colors more vibrant, brings balance to the photo (highlights brought down, shadows brought up) and many more adjustments. One of these days I will try to make a video that shows this, but there are plenty of videos online. Check out Andy's travel blog for an example.
If I don't like what I get out of Lightroom, I will play with Photomatix for HDR effects. I used to use this on every photo, but now I am going for more realistic effects.
There is no shortage of other software out there. It is tempting to buy it all, but I think you should resist. Figure out what works for you and then make the investment.
But before you invest, watch other people's videos on YouTube! It is so helpful to see what they see on their screen. So much better than any way of learning, even via podcast.
To summarize how to take the next level:
Invest in equipment – either a starter package or the deluxe if you want to kick yourself in the butt.
Get out of auto mode, but don't worry about full manual.
For low light situations, understand how ISO affects the images (high ISO = grainy) and use a tripod for sure. Or at least find a steady ledge.
Shoot before/after sunrise and sunset for the best light.
Shoot in RAW and import it into lightroom.
Find what you like and turn it into a preset – this will make your workflow go very smoothly.
Take 5-10x more photos than you think you need and try to understand why one worked over the other.
Keep on shooting and trying to get better!