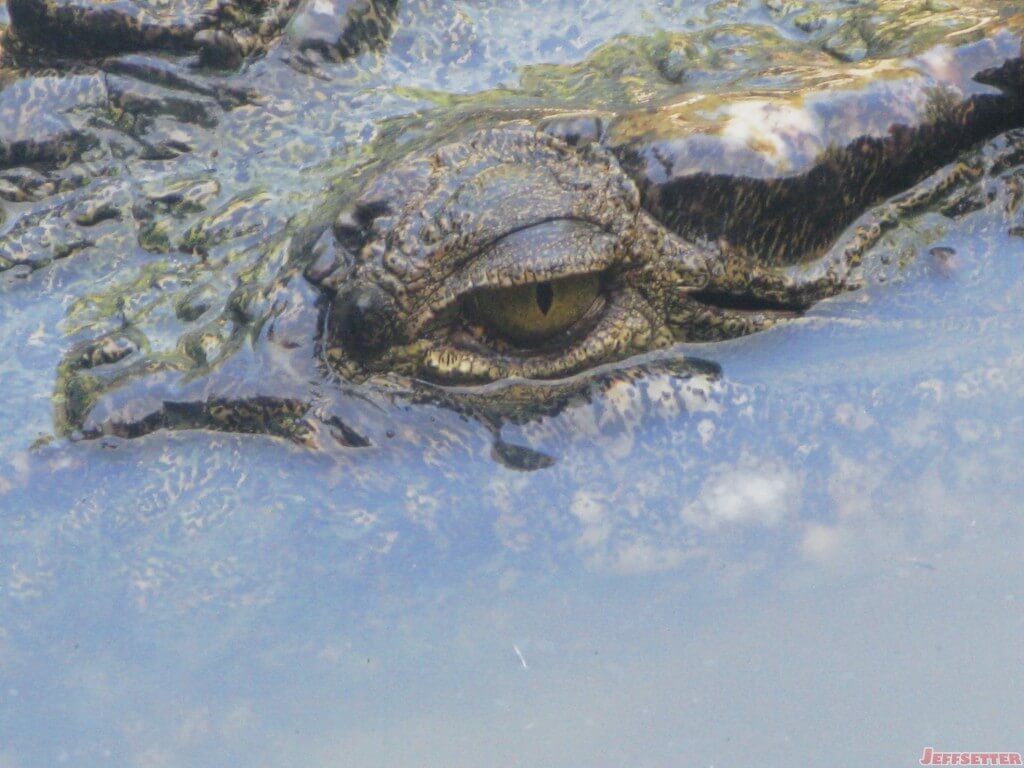 While I would like to say that this photo was taken in a naturally occurring setting, the reality is that this Crocodile photo was taken while at Hartley's Crocodile Adventures in Cairns, Australia back in 2011. Come to think of it, maybe it is a good thing that I was not in a place where I was this close to crocodiles, because that would have meant a few too many wrong turns for my taste.
We snapped many photos of Crocodiles that day (as is customary when you are on a boat in a lazy river filled with Crocs), but this is probably my favorite for a simple reason: it reminds me of a T-Rex the movie Jurassic Park.
You know the one, when the scared girl looks out the ran covered window and sees a gigantic eye looking back?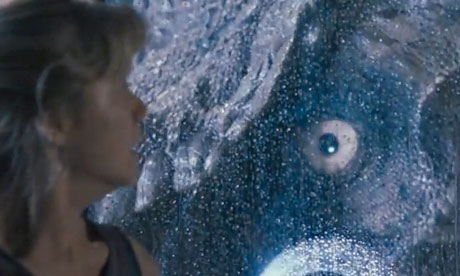 In fact, looking back through old photos I can see that I actually named this picture "Jurassic Park'd" when I sorted my Australia albums back in the day. At least I am consistent.
For those of you looking to see how well a Crocodile might perform in a vertical leap contest, I have a photo for you as well.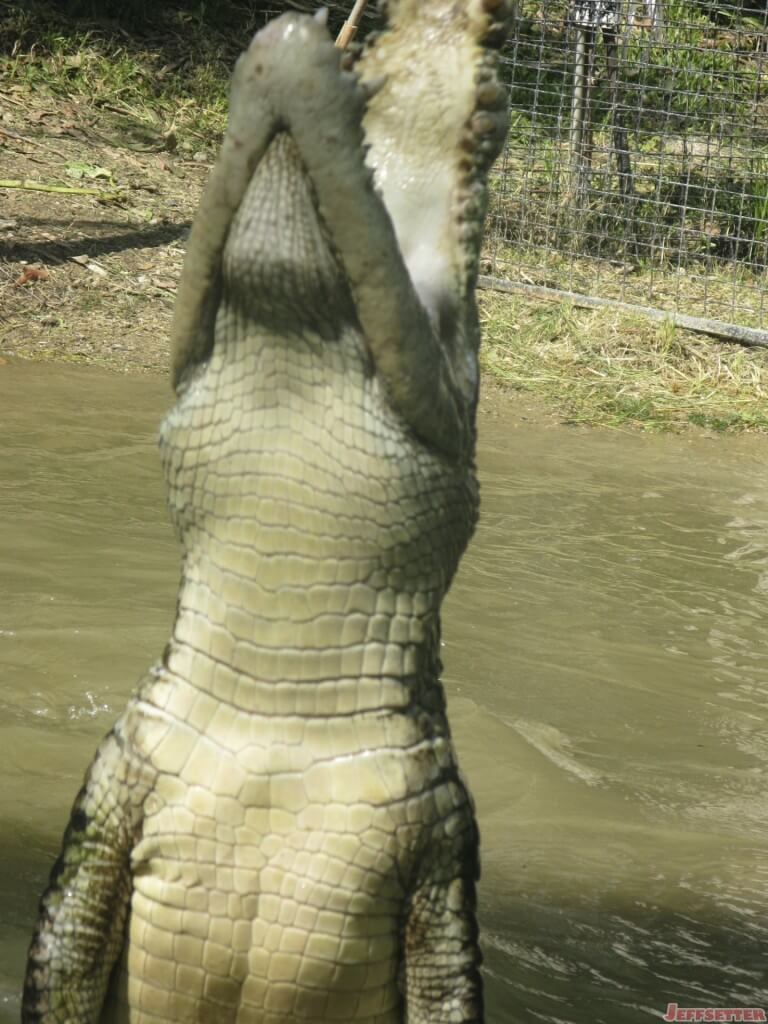 Hide your wife, hide your kids!