Hawaiian Airlines is the airline that gets the most attention of the Pacific Island based airlines.  The airline has been growing (and retracting and growing again) for the past few years.  And, it's currently in the process of reinventing itself with a new business class cabin and more.  But I think another Pacific Island based airline deserves attention too: Fiji Airways.  In fact, last week Fiji Airways orders Boeing 737 Max 8 to further modernize its fleet.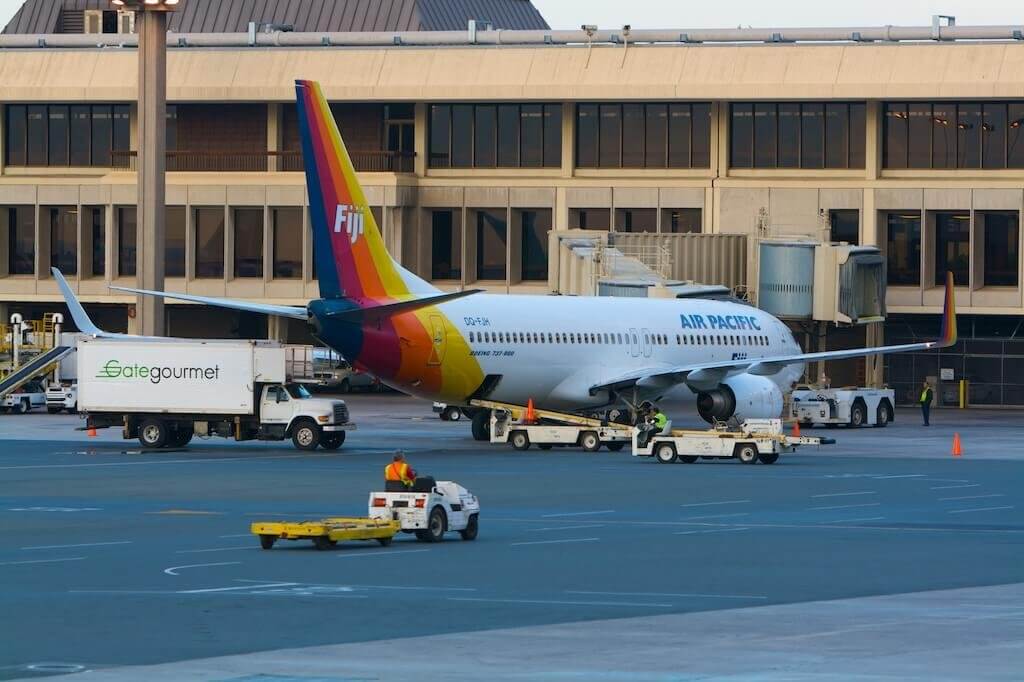 Back in 2013 Fiji Airways rebranded from Air Pacific to Fiji Airways.  The rebrand coincided with the delivery of the airline's first A330 aircraft.  In fact, with their A330 delivery, Fiji Airways introduced (angled) lie-flat business class seats into it's fleet.  Three years before Hawaiian's first lie-flat equipped A330 entered service.  But with only 4 A330s and 5 737s serving 17 destinations, Fiji is decidedly smaller than Hawaiian's fleet of 52 aircraft serving 28 destinations.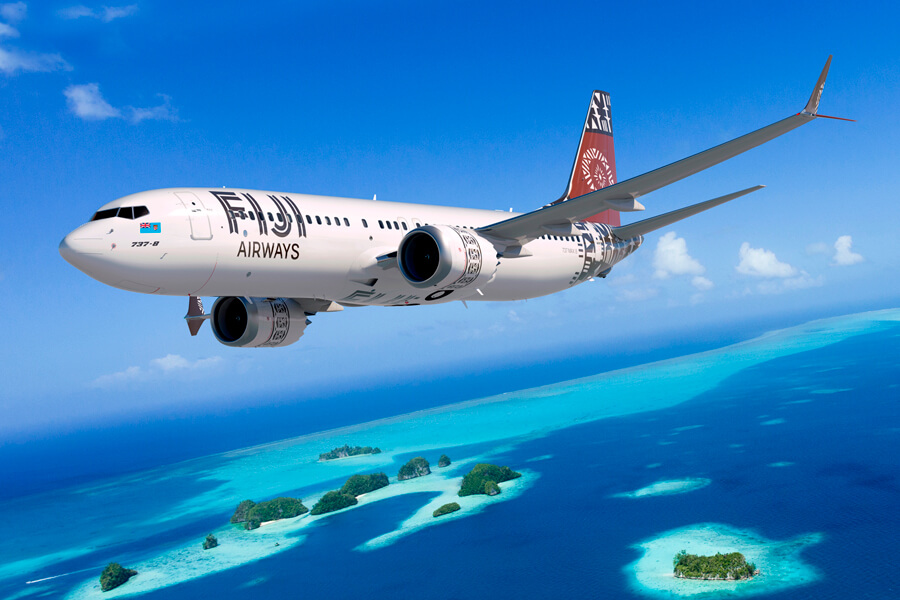 But now Fiji Airways is embarking on another change.  As I mentioned earlier, last week Fiji Airways ordered 5 Boeing 737  Max 8.  These new aircraft will replace Fiji's current fleet of 737-700 and 737-800s.  The 737 currently serve the airline's short and medium-haul routes from Nadi to Australia, New Zealand, Hawaii, Kiribati, Samoa, Solomon Islands, Tonga, and Vanuatu. The new aircraft will continue to serve these routes.  Fiji expects to take delivery of two aircraft in 2018, and the final three in 2019.  They will be configured in a two-class configuration with a total of 170 seats.
What the actual cabin configuration will look like has yet to be determined.  Fiji has said that they're still designing seats and interiors of its new 737s.  I, however, expect the 737 Max interiors to strongly resemble that of it's current 737's fleet.  The airline's currently 737 fleet does seat 122 (737-700) to 170 (737-800) passengers after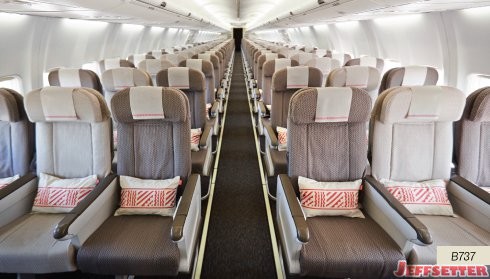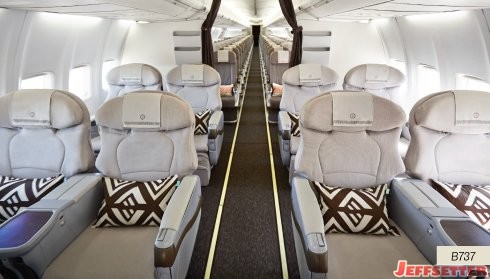 With the delivery of the 737 Max 8s, Fiji Airways will have one of the youngest fleets in the Asia Pacific region.  Add to that their fantastic brand, good service (from what I've read anyway), and great looking interiors, Fiji Airways is definitely an airline I'd like to give a try someday.  Visiting Fiji would be really interesting, too.  Hey, the place is very different from Hawaii after all.