Last updated on May 31st, 2013 at 10:20 pm
Two weeks ago I wrote a post previewing my first ever trip to Frequent Traveler University and what I was expecting to see and do during my time. I had such a good time that weekend that it took nearly a week to get back into a regular writing routine since the event. I did manage to write a post about my experience participating in the LaunchPoint event on Sunday afternoon of the conference, but I put so much effort over the weekend into working on my presentation that I didn't have much time to do much writing other than that single post. I'm hoping my post about the 25th Annual Freddie Awards and this one about Frequent Traveler university helps me break out of the slump.
Here are the highlights of my weekend at Frequent Traveler University, April 27th and 28th, 2013.
Frequent Traveler University Washington DC – Saturday and Sunday
After meeting several people at the Freddie Awards Thursday night, my next interaction with the Frequent Traveler University gang was on Saturday. I arrived to the sessions early in order to get registered and eat breakfast. Unfortunately, the breakfast wait was over an hour long, so I chose to attend sessions before indulging in breakfast later in the day. It turns out that there were more Hilton Platinum and Gold members staying in the Hilton McLean than they have ever had staying in a single hotel at a time. While I felt honored to be a part of that claim to fame, I also lamented how easy it is to gain Hilton Honors gold status. The hotel happens to be across the street from Hilton's worldwide headquarters, so I am sure everyone was on their best behavior.
Side Note: I know that I publicly declared that I was ditching Hilton on my blog after their 2013 HHonors Devaluation was announced, but I had several trips booked before that time. Also, this hotel was in tip-top shape and the staff was great. More to come when I review the property.
The morning sessions started off at 9 AM, which seemed far too early to be presentable in public on a Saturday.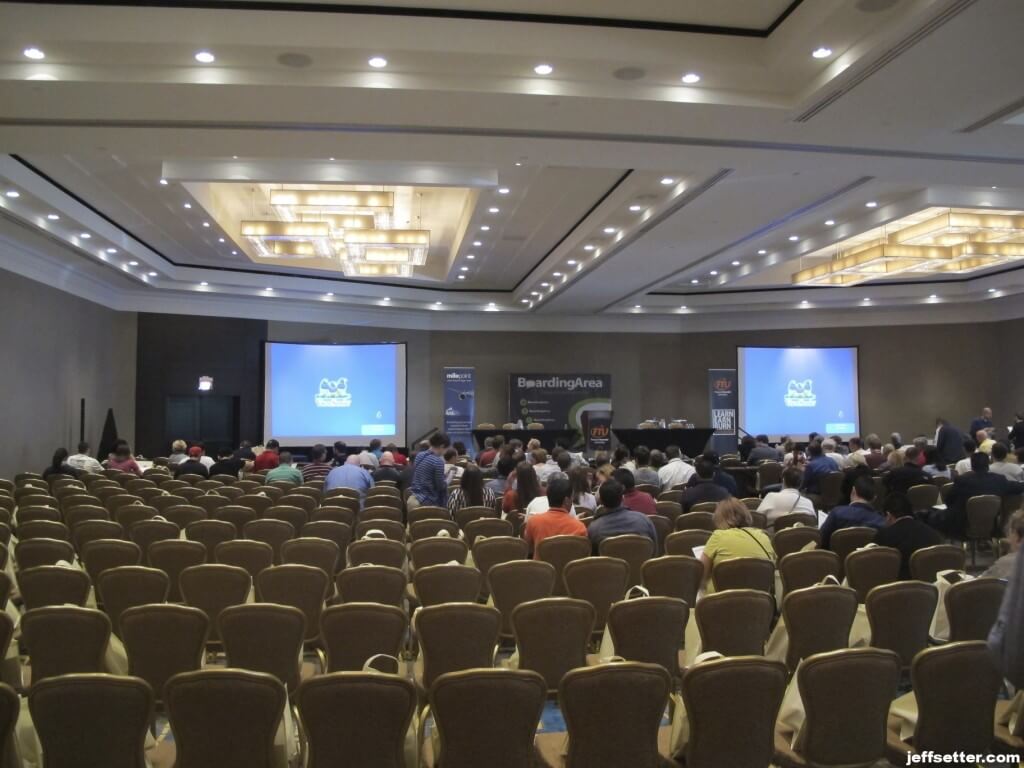 After a kickoff from Gary Leff the first session started. After his introduction I took the opportunity to have breakfast at the Harth restaurant located inside of the Hilton.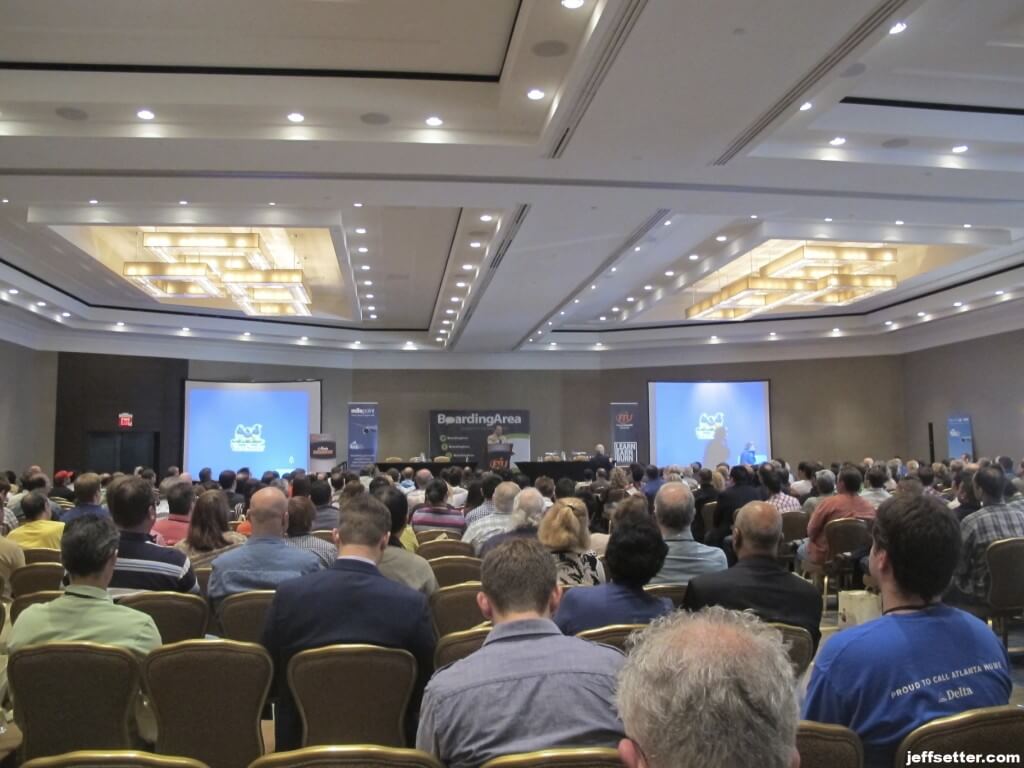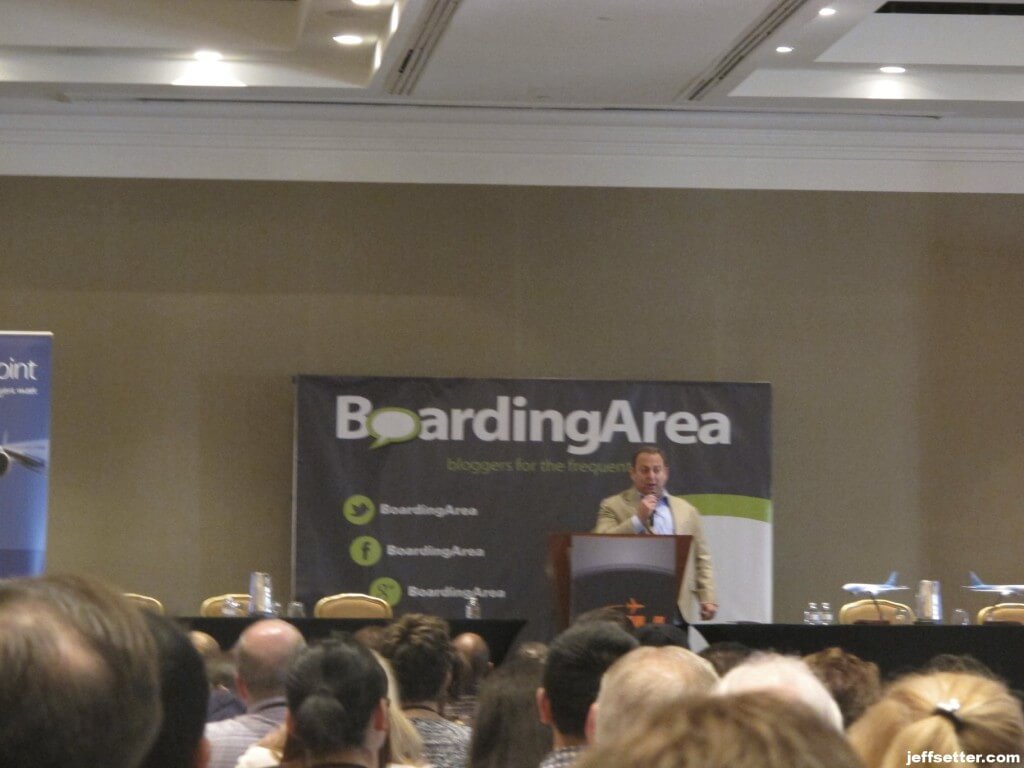 Throughout the day I sat in on several sessions. While many of them contained information I consider to be fairly basic (at least if you read the blogs of the speakers), there was a particularly good Q&A session with Gary and Lucky.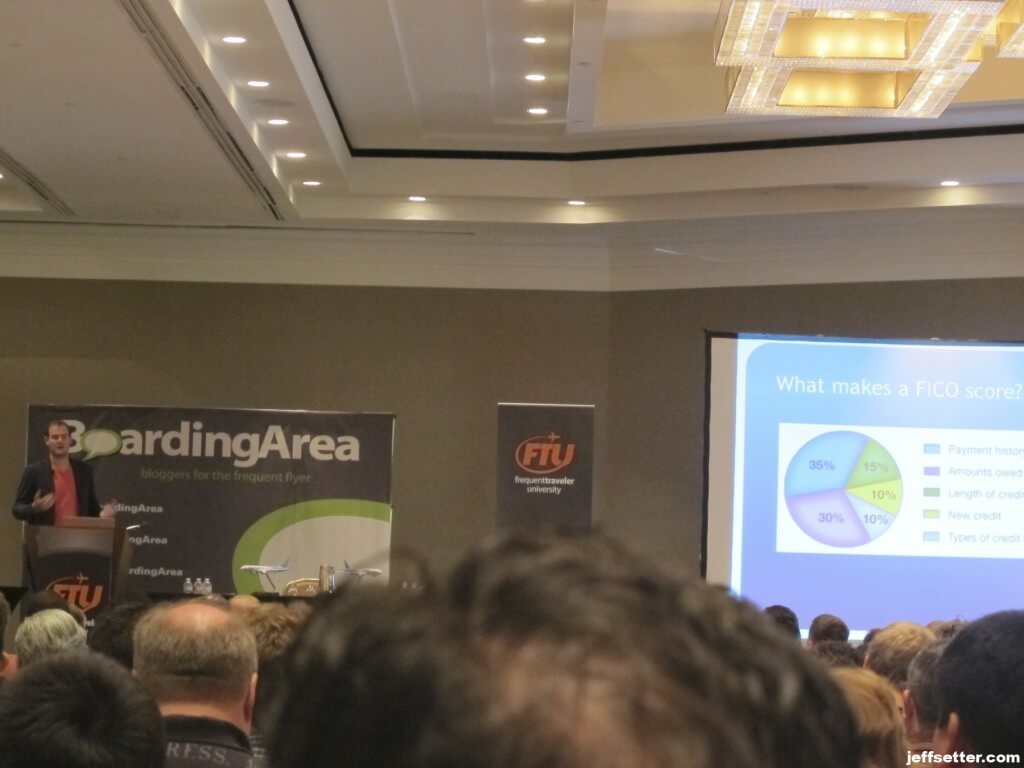 I took some time during the afternoon to sit in the hotel lounge area and work on my Launchpoint presentation.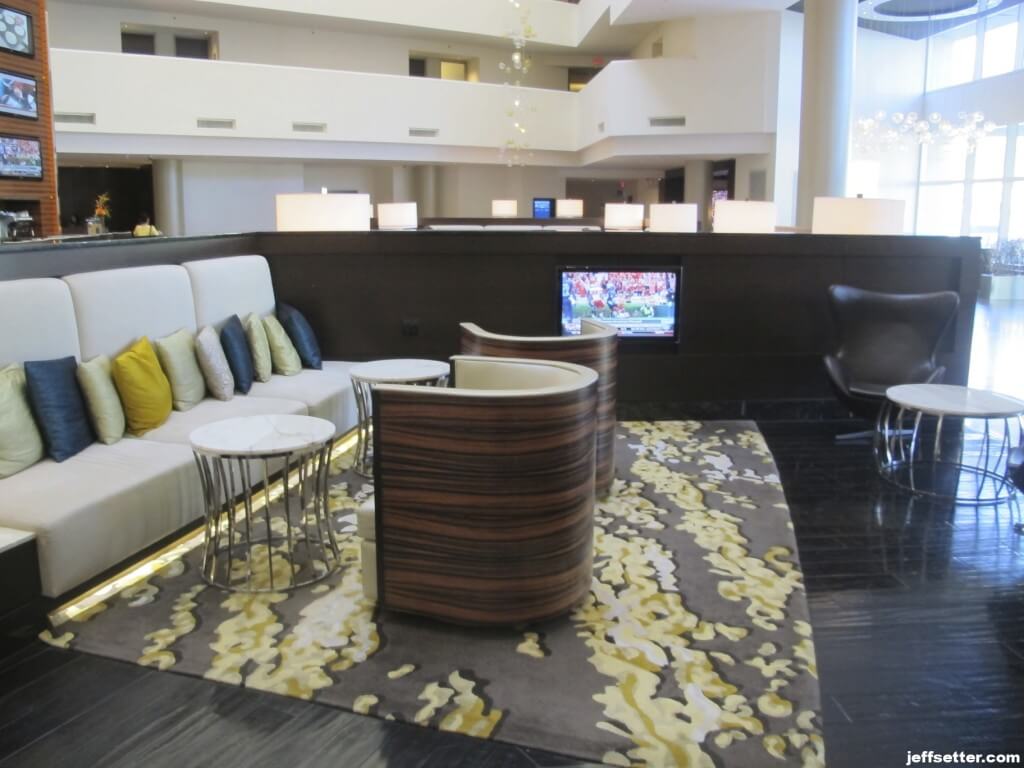 Perhaps the best part of the first day was enjoying the company of frequent travelers during the cocktail hour after the sessions were done. I had some fantastic conversations with many interesting people during this time and learned a lot of insider information you won't ever see being talked about on the popular blogs. These types of conversations were probably the highlight of the event for me.
Saturday night I went to dinner with an awesome group of bloggers and we shared war stories, aspirations and other thoughts on our hobby of travel.  I hope that in the near future I'll be able to hang out with these fine folks again – you know who you are!
Sunday was sort of subdued for me. I spent much of the morning working on finalizing my presentation for Launch Point. The afternoon was spent getting the presentations ready for a 1 PM start time. By the time the winners were voted on Sunday afternoon I was spent, and ready for a change of scenery.
After saying goodbye to some of the people I met at the conference, I packed my bags and headed to the W in Washington DC for one last night on the town before heading back home Monday night.
This Won't be My Last Frequent Traveler University
Frequent Traveler University was awesome, and I am looking forward to attending another session either later this year or next spring. I'm looking forward to being able to attend the conference without having to put pressure on myself to prepare a presentation, and I think that will make the event even more enjoyable.
In the meantime, I'm going to continue to read blogs, earn points and travel the world. Until then!