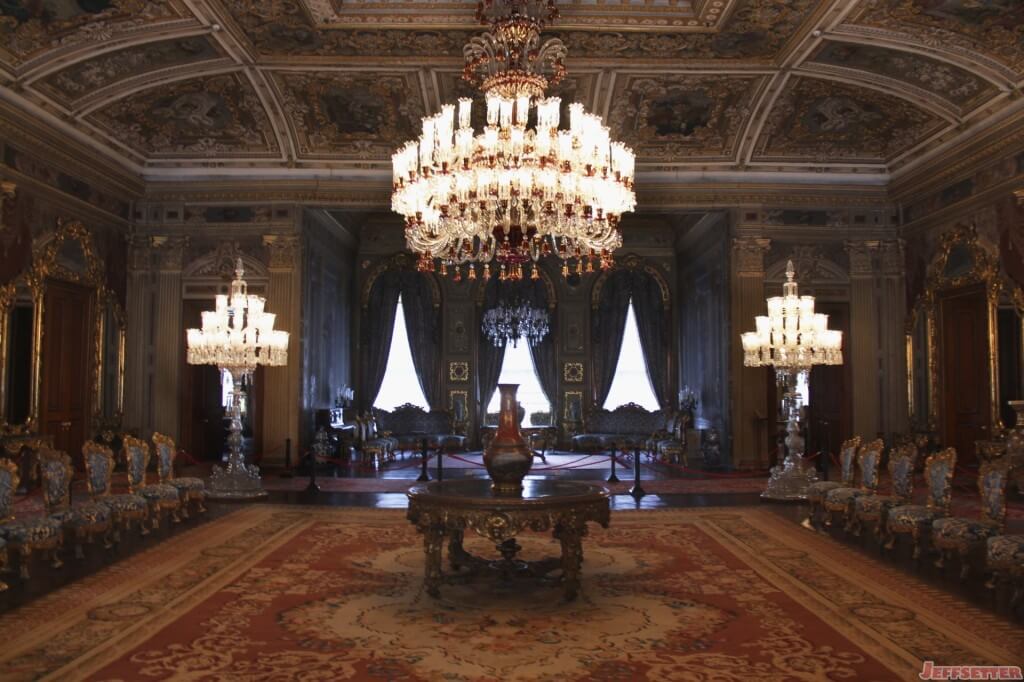 Perhaps the most pleasant surprise while walking through Istanbul was seeing Dolmabahce Palace, an extravagant living space located on the banks of the Bosphorus river. Along with landmarks like Blue Mosque and Hagia Sofia, Dolmabahce palace is a must see attraction in Istanbul.
While you are allowed to take photos outside of the palace, you are not supposed to be able to take photos inside. Even if you wanted to take photos, it would be difficult to do so with militant Turkish guards posted at nearly every corner of the palace. These people were adamant that no pictures should be taken of the palace, even non-flash cameras.
Since I was carrying my DSLR camera with me during our visit, I managed to keep it handy in case there were a moment where no guards were present. This shot came during one of those few times where there were no guards or people within eyeshot. I turned the camera upward and snapped 3 photos.
While each camera had their own flaws and missed focal points (that's what happens when you are not looking into the view finder), it does a good job of showcasing some of the beauty inside of the palace.
If you are ever in Istanbul, add Dolmabahce to your list of attractions – it's extravagant in every way.