This past weekend I decided to go a whopping 3 miles from my central San Francisco apartment to hike the coastal trail from Lands End to right near the Golden Gate bridge.
I brought my Sony A7R camera along with me for the journey and took hundreds of photos along the way. In the end I was able to take my best photos to date.
We started out by taking an Uber ride to lands end park. While I have lived in San Francisco for 6 months, this was my first time in this part of the city.
It's not very city-like at all!
If you want to follow along, here is a map of our afternoon hike.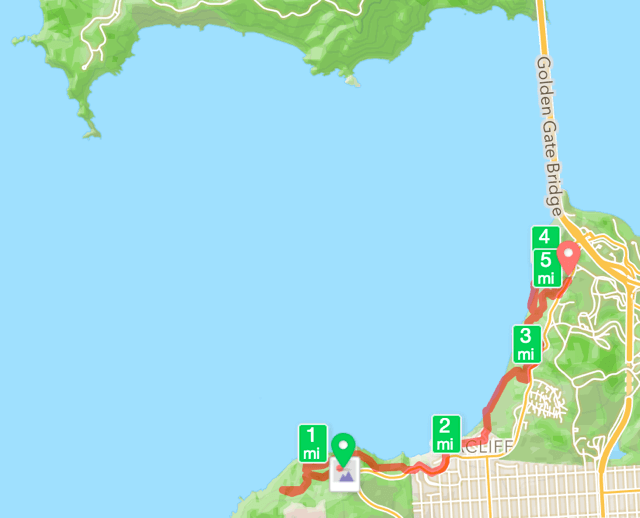 We joined the coastal trail by walking through a golf course and were immediately impressed by the large trees along the path.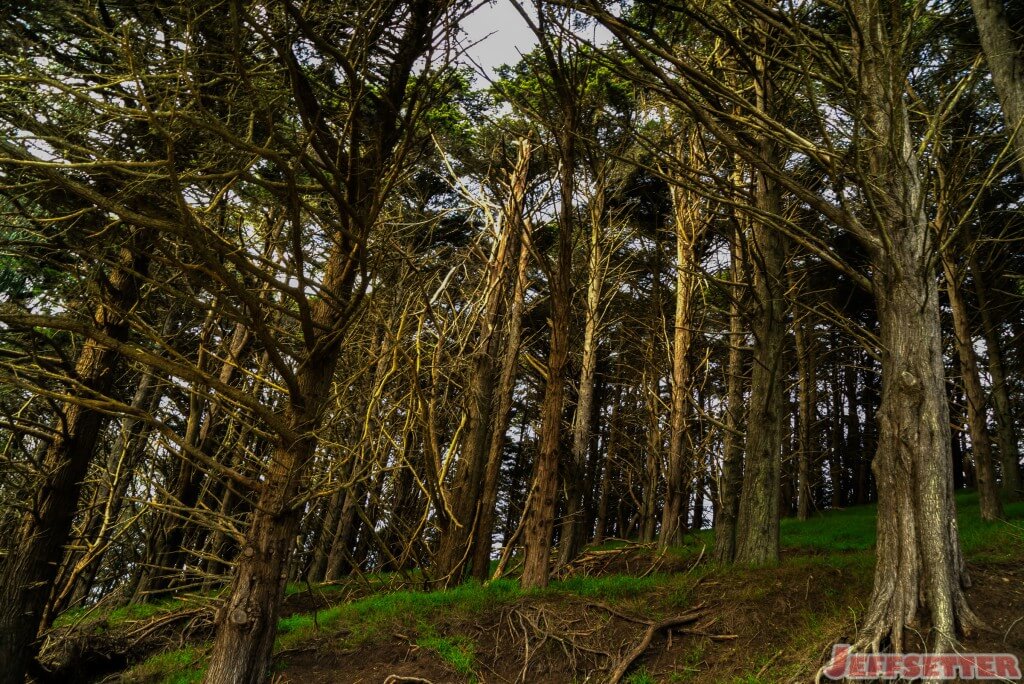 But that was just the beginning. As we hit the coastline we came across several clearings, many with a view of the Golden Gate Bridge. While I have seen the bridge from the Marina and the Marin Headlands, this was my first view of the Golden Gate from this angle.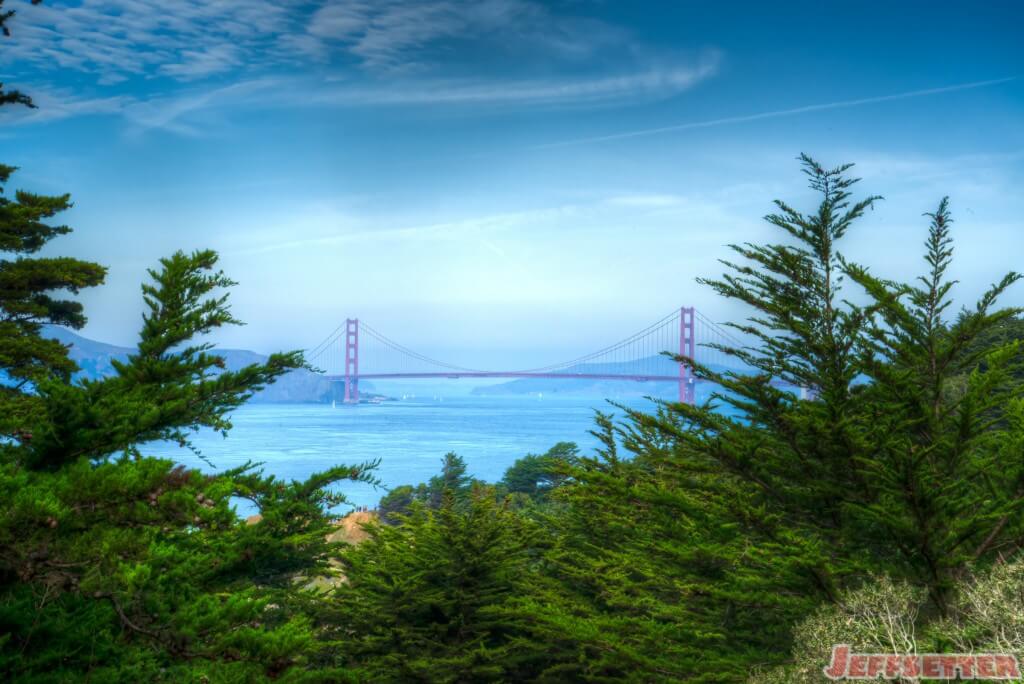 As we started walking through Lands End, I couldn't believe that we were hiking in a city. This is a national park in a major metropolitan area.
Better yet, pretty much every angle you looked had views of one of the most iconic bridges in the world.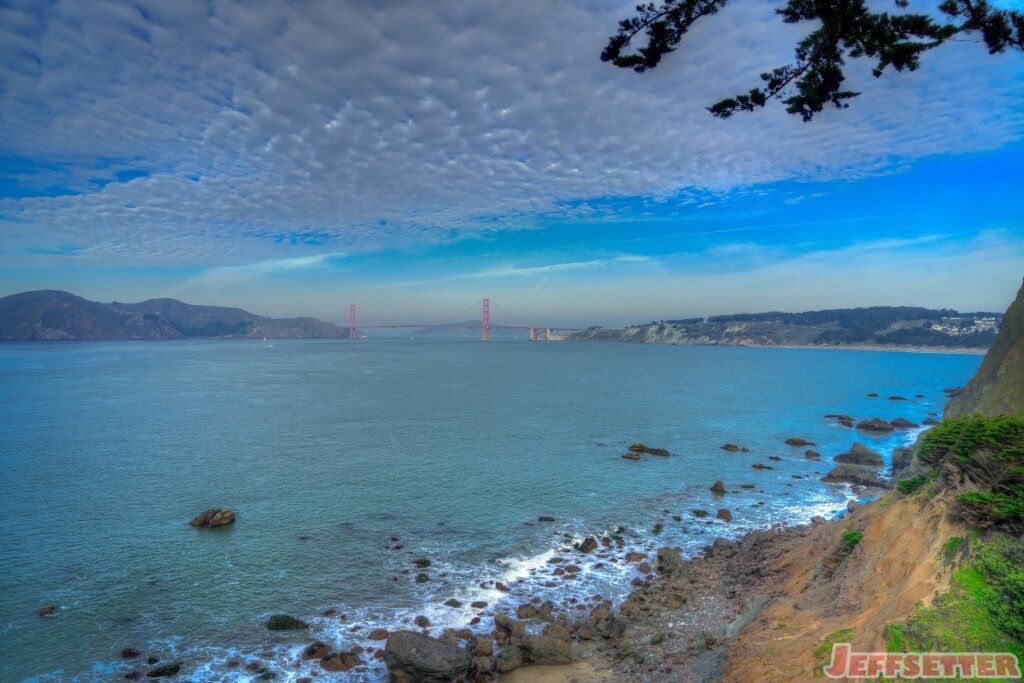 The sun was at our backs while we were hiking, so every time we turned around we were treated to brilliant views as well.
Seriously, this is a view from a city of 837,000+ people.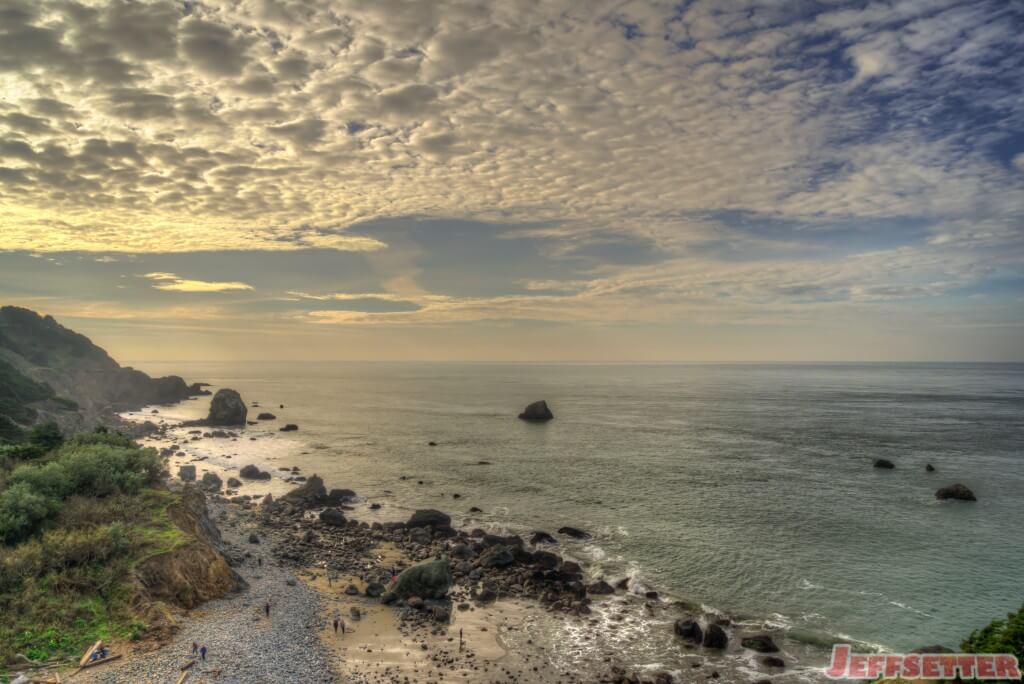 Getting closer. I couldn't help but notice as we hiked along the trail that there were very few people speaking English around the way. It appears that this area is more popular with European tourists than it is with Americans. This is similar to my experience visiting several national parks during my cross-country drive in July.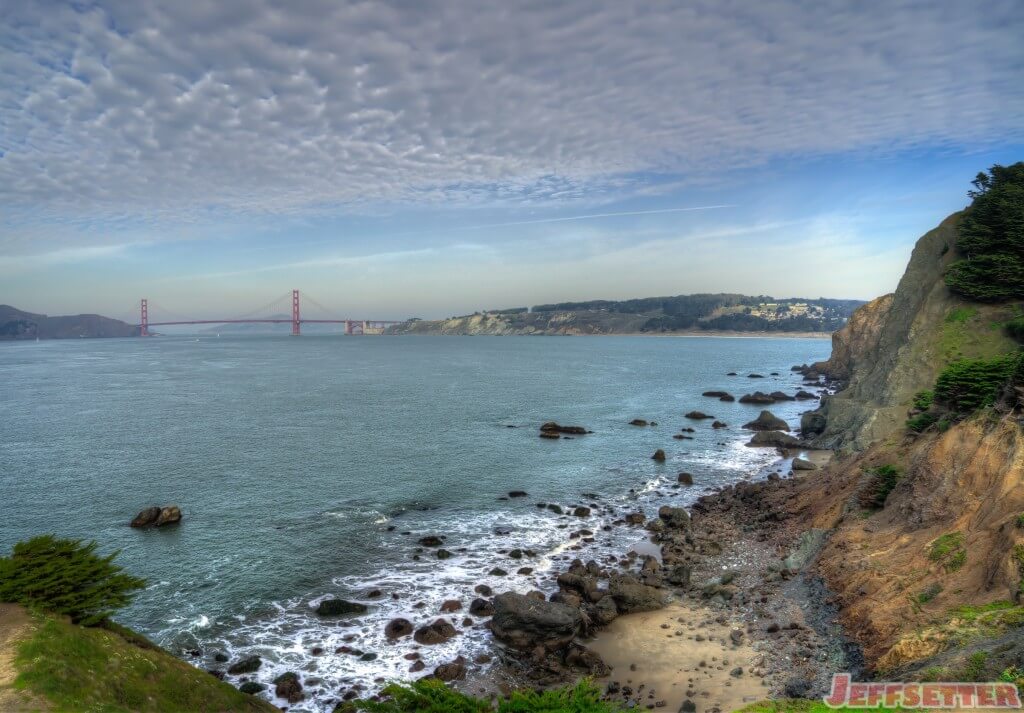 As we exited the Lands End trail, we walked through a neighborhood called Sea Cliff. Now I want to live there.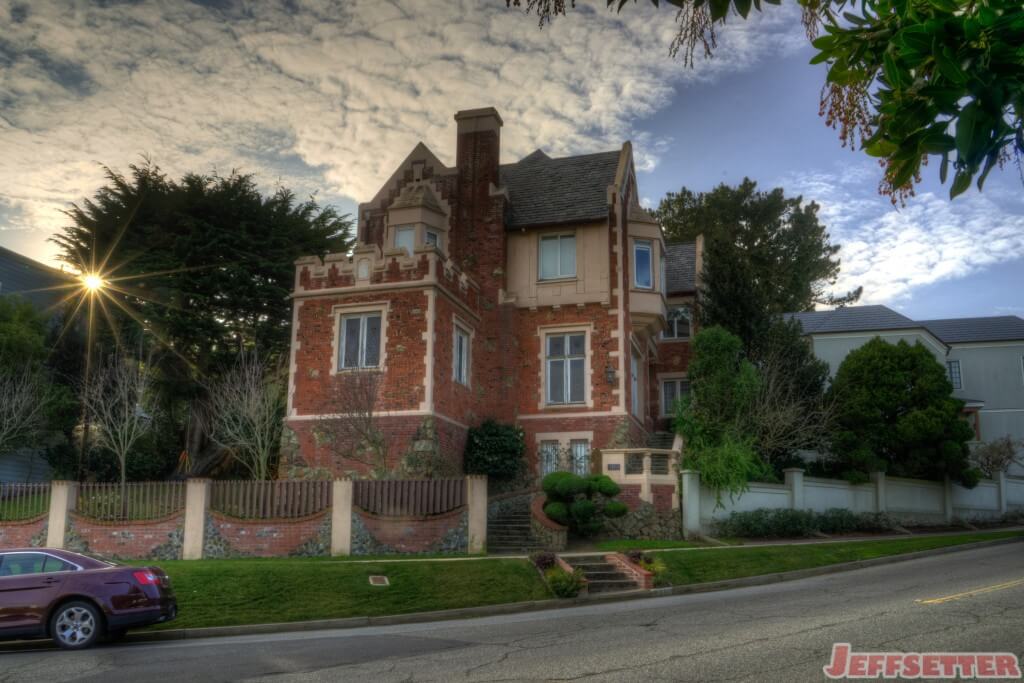 Upon exiting Sea Cliff we made our way to Baker Beach, and then to Marshall's beach. I noticed something new about the bridge with each step of the way.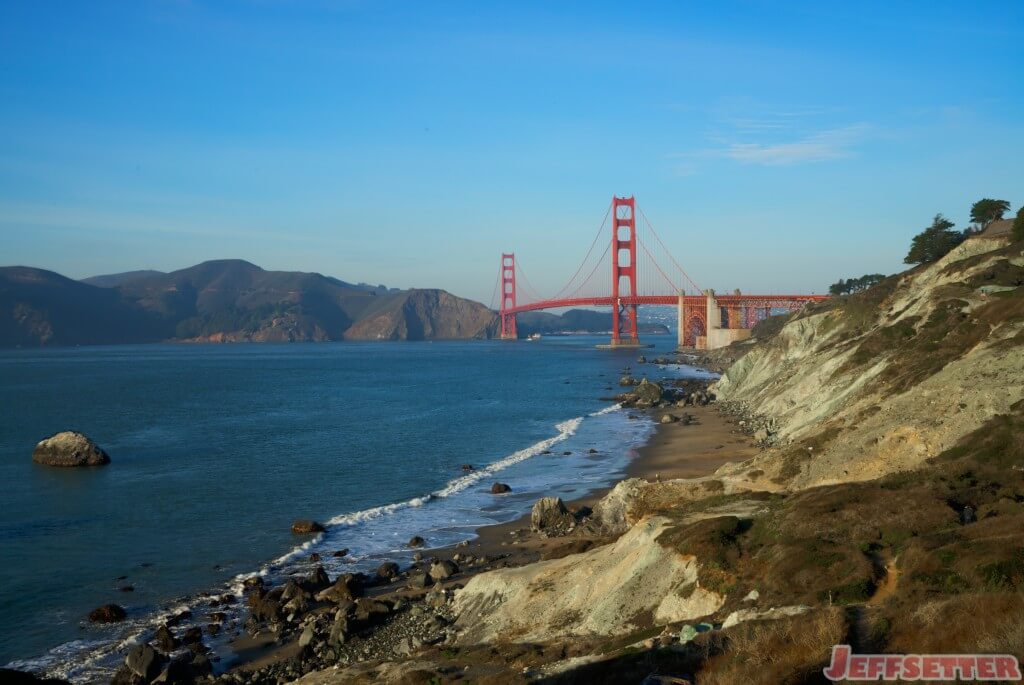 We were walking the beach at low-tide, so there we had a cool reflection effect in some of the photos.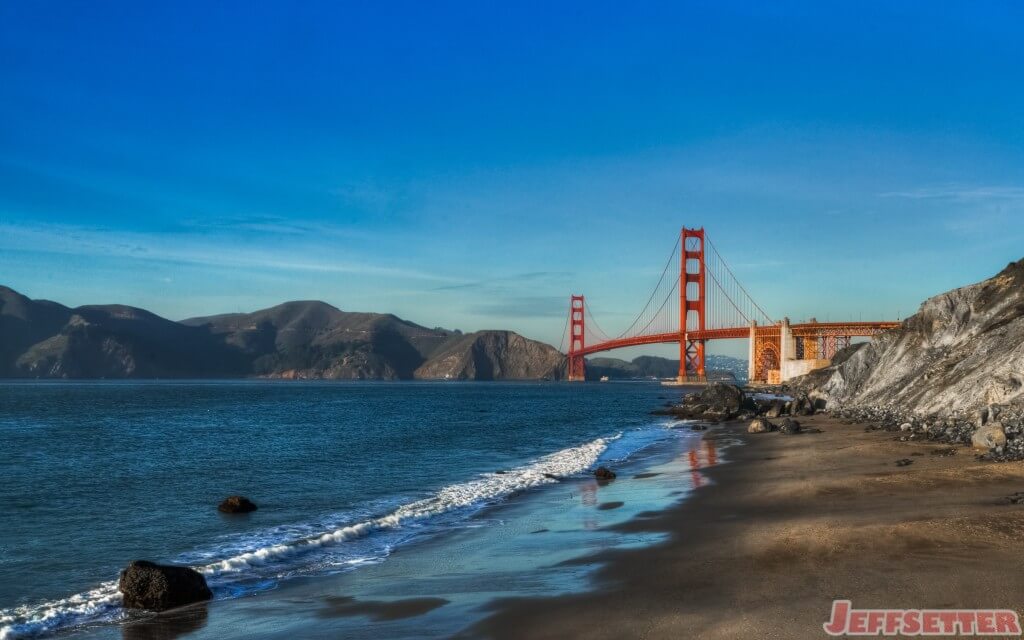 And behind us, we had cool views of the sun, which was creating some cool lighting effects.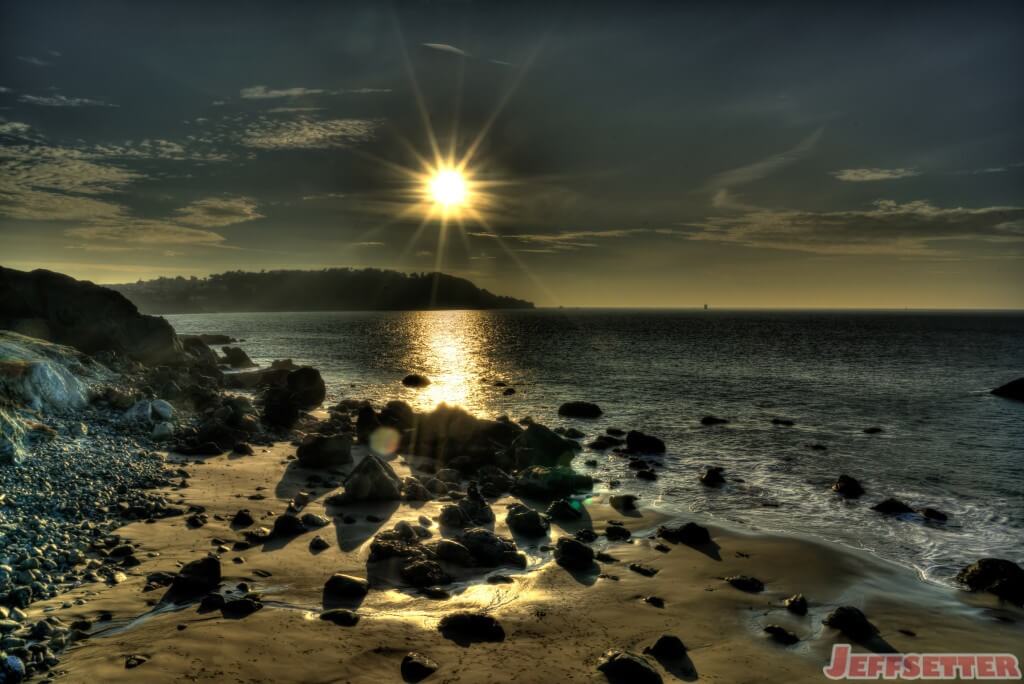 For some shots I got down on my knees to gather more reflections of the bridge.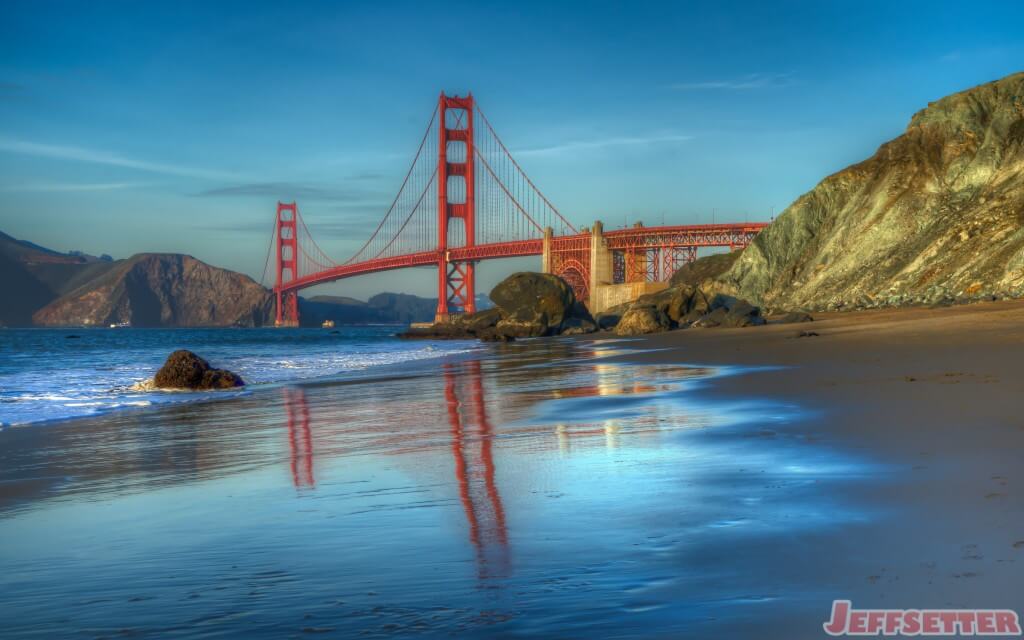 As we got closer to the bridge, reflections became boulders. I learned that boulders in the foreground are a photographers best friend.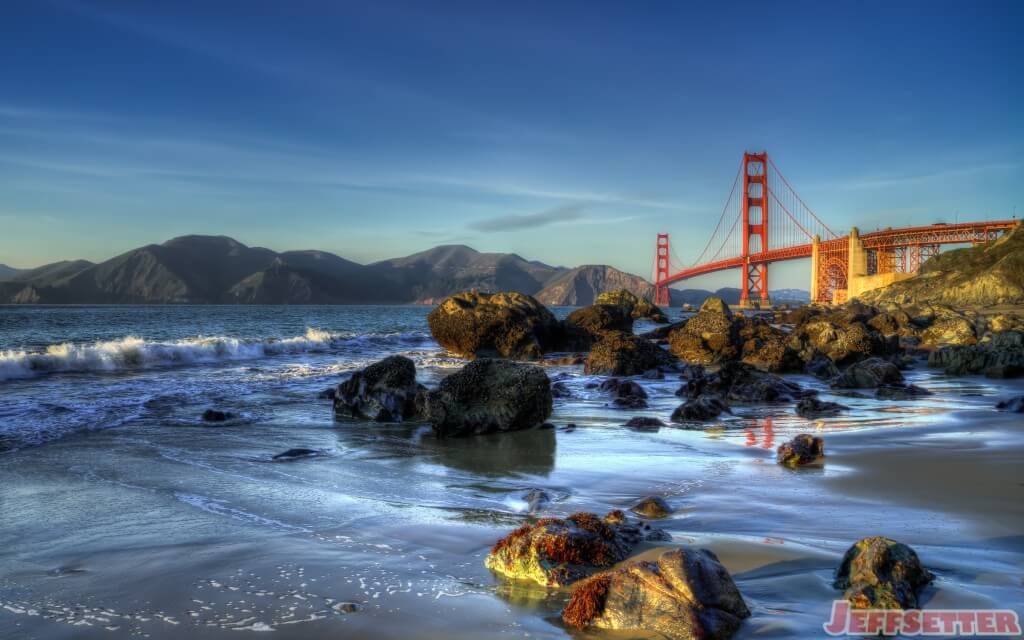 And then it happened. I hit the perfect angle to photograph the Golden Gate Bridge, at the perfect lighting for the day. As the sun lowered, it focused all of its energy on the Golden Gate Bridge, and the bridge basque in the glow of the low setting sun. Everything was perfect.
You may call it hyperbole, but the light and location resulted in the best photo I have ever taken. Hands down, this is the winner.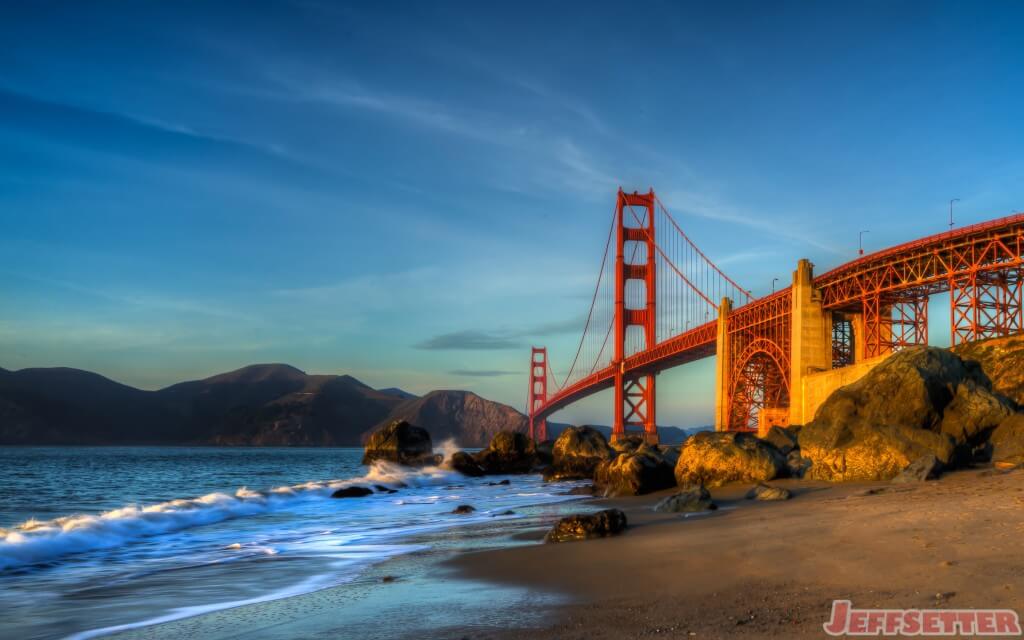 This photography thing is becoming fun!
Once we were satisfied with our Golden Gate porn, we turned around to head home. But before heading home, we watched the sun set on the ocean.
It was gorgeous!
It is so easy to see why people love San Francisco.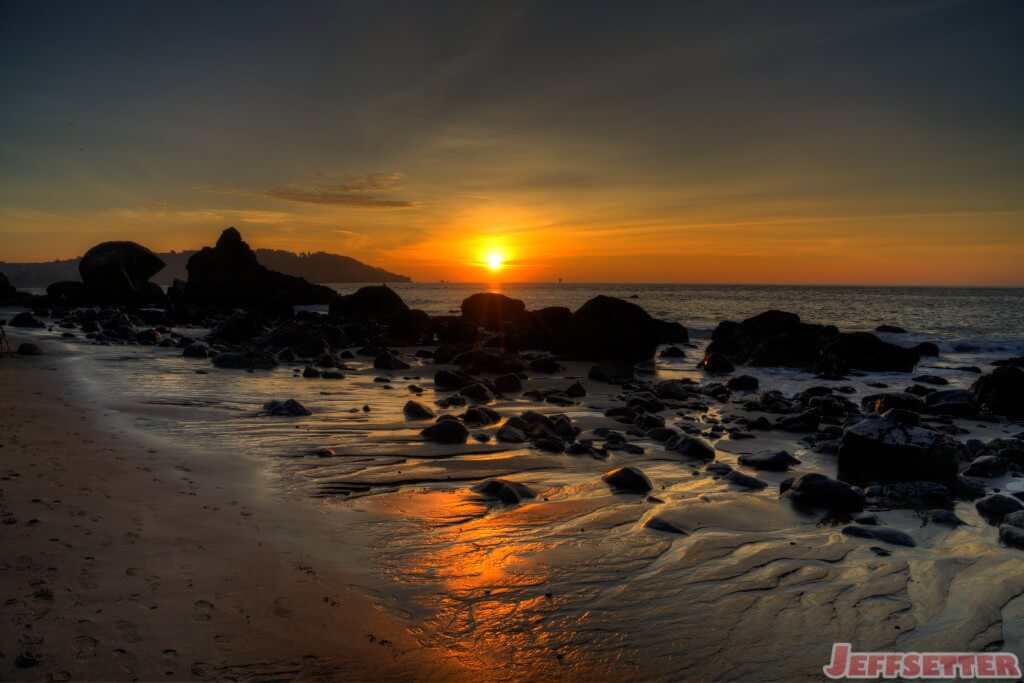 On our way to find an uber pickup point, Mrs. Jeffsetter and I had our picture taken to commemorate the occasion. We had an amazing photo journey to the Golden Gate.