As big as Hilton is, their presence on Maui is shockingly small. Currently, their sole property is the Grand Wailea. But that's changing soon, as the Hampton Inn is heading to Maui. However, it isn't being built in any of the island's resort districts.
I always found it ironic that Hilton has such poor representation on Maui. After all, Hilton is the second largest hotelier on the planet, and Maui is the second most popular destination in Hawaii. Sure, Hilton has numerous hotels on Oahu, including the largest resort by room count in Hawaii, but to have only one luxury property on Maui? That's sad, especially when you consider that Hyatt, prior to its recent acquisitions, had two properties on the island. However, a second Hilton will be debuting on the Valley Isle soon.
Hampton Inn is Heading to Maui
According to Maui News, the Hampton Inn is heading to Maui. But it isn't going where you assume it would. No, Hiltons first Hampton Inn on Maui isn't being built in Wailea or Ka'anapali – it's being built in Kahului. Specifically, it's going in a vacant five-acre lot between the Maui Seaside Hotel and the Maui Beach Hotel. Though, this site wasn't always vacant – it was once home to the Maui Palms Hotel, which closed back in the '90s.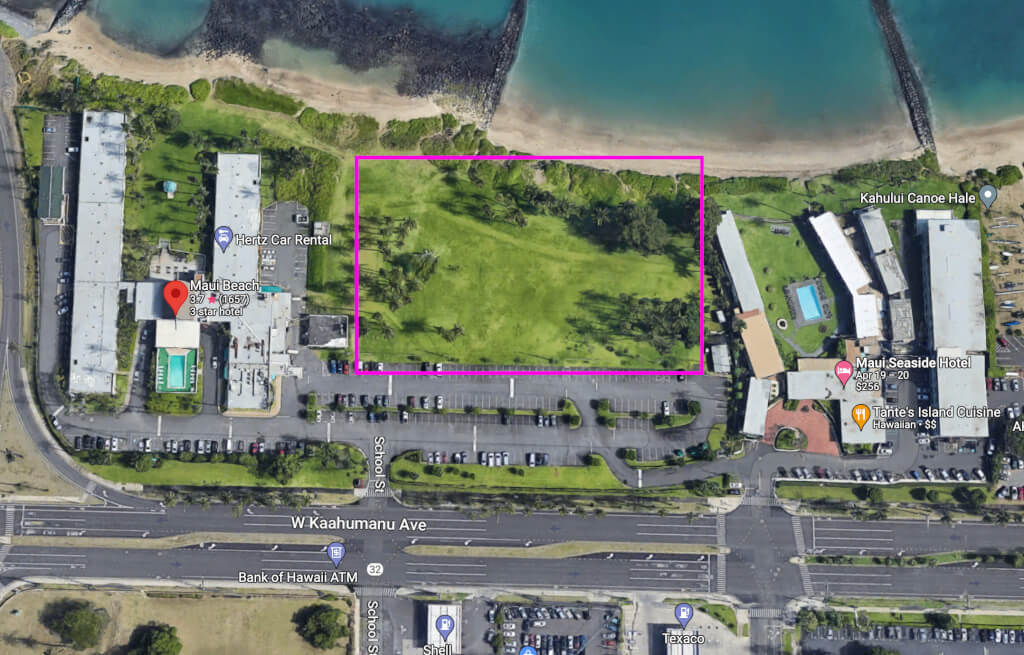 While the location of the upcoming Hampton Inn may not seem ideal to the average visitor, it's perfect for its target market – locals. Specifically, locals from other islands that are on Maui for business, visiting family, or exploring central Maui/Haleakala National Park. It'll finally provide an alternative to the always-crowded and insanely expensive Courtyard Maui by the airport/Costco. Plus, the location in central Kahului makes it conveniently located near the Queen Ka'ahumanu Center, Whole Foods, Maui Specialty Chocolates, and more.
Details
Now that we know that Hampton Inn is heading to Maui, along with where it's being built, let's talk about the details. For starters, this hotel will be called the Maui Palms Hampton Inn & Suites by Hilton as a throwback to the hotel that once occupied this site. It'll have 136 rooms in two separate four-story wings surrounding an open-air single-story lobby. Beyond the basics, the hotel will also feature a restaurant, bar, and pool, though no specifics were given.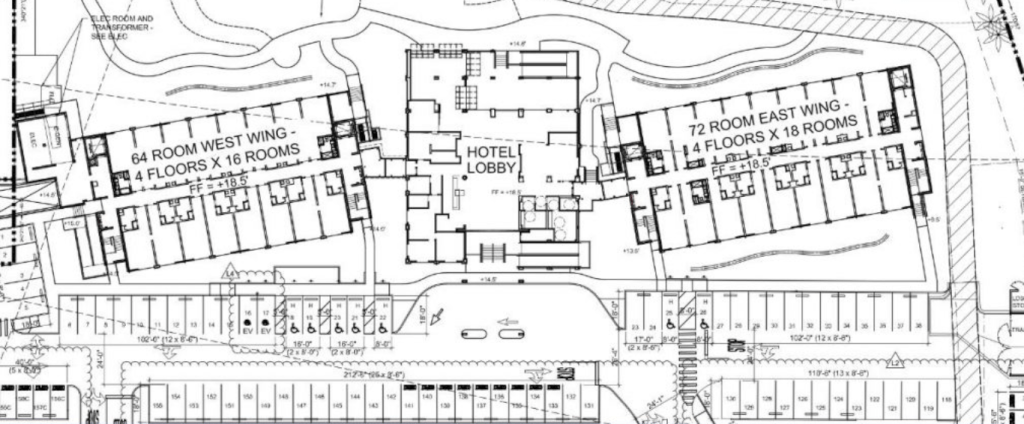 Final Thoughts
I think this is a good development. As a local that likes to visit Maui for mostly non-touristy things, access to affordable lodging has become a major issue in recent years. The Courtyard Maui used to be m go-to, but even that is now usually out of my price range. But, hopefully, developments like this one, Marriott's AC Hotels Wailea and the Residence Inn Wailea, will help. By the way, I didn't know that the deplorable Maui Seaside Hotel is turning into a Hilton Tapestry. I just hope they fix the issues I ran into at the place.